As a full-time caregiver to her 91-year-old mother, Darlene Dominguez wouldn't have time alone without the help of Legacy Corps.
After Legacy Corps in Idaho started up in 2012, the group now has 12 volunteers that service an estimated 100 families in the Treasure Valley. Legacy Corps is national AmeriCorps program offering respite care for caregivers in military families.
Volunteer Diane Anderson spends two days a week with Dominguez's mother, Mary Collins. Anderson, 70, cares for Collins while offering Dominguez, 64, some time away.
Melissa Radloff, coordinator for Legacy Corps Services in Idaho, said caregivers are eligible for family members who care for a veteran, veterans who care for a family member and families with any military service history – including deceased relatives and in-laws.
Respite services for most caregivers who don't use Legacy Corps can cost $20 to $25 an hour.
Some of the individuals Legacy Corps serves are giving care to people who are elderly, disabled, have developmental disabilities or mental health issues.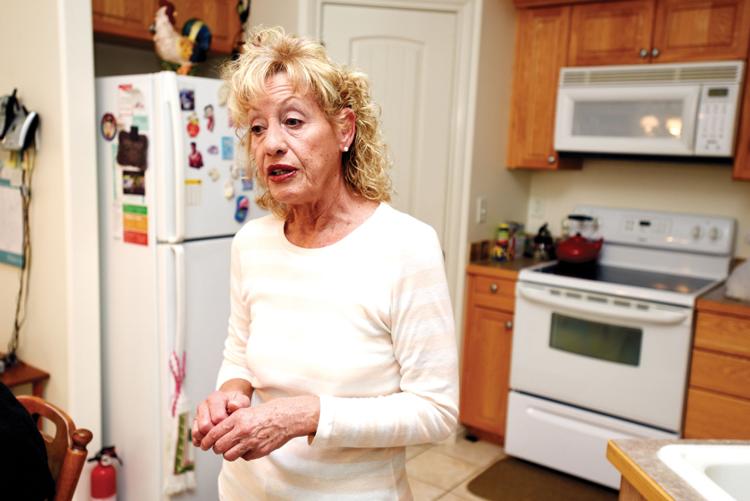 Collins suffers from dementia and needs the constant assistance of an oxygen tank. Because Collins' husband was a member of the military during World War II, the family qualified for Legacy Corps Services.
Volunteers help the caregiver with whatever he or she needs that is not related to personal care, medications or heavy lifting. Services include driving the person in need of care to appointments, light cooking, shopping or minor cleaning. More often, it involves just keeping the person company, Radloff said.
Anderson, of Caldwell, volunteers with Dominguez's family twice a week for four hours each day. Dominguez has lived with her mother since 1998 after her father, Darwin Collins, died. She then became a full-time caregiver after she closed her business.
"There comes a time when it can be very difficult, and there's some isolation with (being a caregiver)," Dominguez said. "I can't thank (Legacy Corps) enough. More people need to know about them."
The family support offered by the volunteers helps because Dominguez knows that her mother wouldn't get the same kind of care at an outside facility.
"I enjoy being with her," said Anderson about her time spent with Collins. "It's companionship for me too. And you feel like you're a part of something bigger with (Legacy Corps)."
Collins also volunteers for Legacy Corps at Hospice.
Ruth Williams, of Nampa, volunteers for about 12 to 16 hours a week, but members are only mandated to serve about 10 to 12 hours per week for one year.
Most commonly, Williams said she takes people shopping, drives them to the pharmacy or doctor's appointments. Sometimes it is just keeping them company, playing cards or offering friendship.
"It puts volunteering into action, gets you out of the house and helps your health," said Williams on why she volunteers.
Volunteers do receive a monthly stipend to pay for gas and the opportunity to earn an educational award of about $1,500. For volunteers age 55 or older, the money may be gifted to a child or grandchild for educational expenses.
Dominguez's siblings do not live in Nampa, which offers her less time and relief from care-giving.
Anderson offers Dominguez time away to run errands or be alone. Currently, Collins needs full-time care and cannot be left alone.
"It gives caregivers time to take care of themselves," Dominguez said.