In the last year, Matt Thorusen has spent more than 250 hours as Unit Commander for the Gem State Young Marines, passing skills he learned during his time served in the military.
Thorusen, 35, finished the Wyakin Warrior program in May 2014 and served in the Marine Corps from 1999 to 2013 in both active and reserve duty. He served two tours of duty in Iraq.
The Wyakin Warrior Foundation is a nonprofit organization that helps post-9/11 veterans who were severely wounded, injured or ill with educational and professional development. The program assists in helping vets finish college successfully.
In 2005, he was in a high-speed vehicle roll-over crash, causing an injury to his lower back, damaging his left knee, shattering his right wrist as well as adding to the development of post-traumatic stress disorder.
"Wyakin has given me another purpose," Thorusen said. "It gave me friendship and networking, and I've been doing a lot more community service."
He interns for the Veterans Justice Outreach Program, which works with Canyon and Ada counties Veterans Court. It is part of his vocational rehabilitation.
Veterans Court is similar to drug or mental health court in that it helps the defendants find the root of what caused them to go to jail in the first place, Thorusen said. It helps them deal with any substance abuse or mental health issues the veteran may have.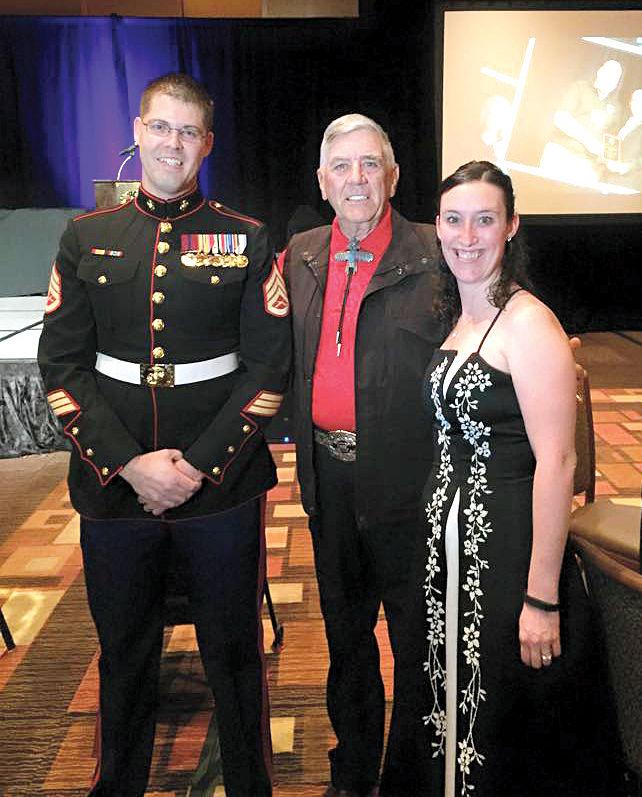 "Veterans Court helps veterans stay out of jails and prisons," Thorusen said. "It helps them change life goals and focus, and (it) helps them see there might be a better future."
The specialty court includes veterans who are in the judicial system for non-violent crimes such as driving under the influence or crimes they committed as a result of their mental illness.
It offers rehabilitation services and counseling as a part of sentencing. Thorusen's work is part of vocational rehabilitation through the Department of Veterans Affairs.
He has also volunteered with Boise's Homeless Veterans Stand Down.
With the Gem State Young Marines, Thorusen is unit commander to about 27 students. The program teaches anti-drug directions and ethics, as well as personal responsibility though military-style training.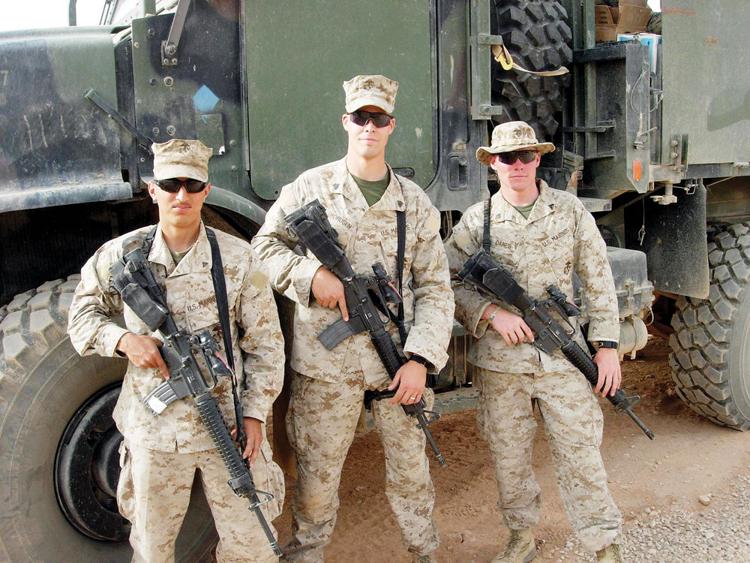 "Mostly, it gives them purpose and direction," Thorusen said about youth in the Young Marines.
Jose Nava, executive officer and second in command for the Gem State Young Marines, said the kids idolize Thorusen and are inspired by the military after learning from him.
Nava, of Nampa, is a civilian.
Thorusen is especially influential on the members who come from single-parent households, Nava said.
"Without him, the unit would have disbanded years ago," Nava said.
Nava said because Thorusen is a Marine, the students tend to want to learn more about military life.
Most volunteers with Gem State Young Marines have children in the program, Nava said. But Thorusen and his wife volunteer only out of kindness, Nava said.
Thorusen is working on a graduate degree in clinical sociology, and Wyakin does provide some funding for education. He hopes to use the degree from Northwest Nazarene University to help veterans and the community.
He also has an associate degree in diesel technology.