The NCAA men's basketball tournament's return to Boise next year may be in jeopardy.
In three separate letters, more than 400 student athletes, several professional and Olympic athletes and 60 advocacy groups have written to the NCAA asking the organization to remove NCAA-sponsored events, like the men's basketball tournament, from the state of Idaho while House Bill 500 is still on the books. The bill, signed by Gov. Brad Little in March, bans transgender girls or women from playing on school-sponsored sports on teams that match their gender identity, effective July 1.
"Idaho's law blatantly targets an already-marginalized community in athletics and decreases their participation in sports," said the letter from advocacy group, which among others was signed by the ACLU, the National Center for Transgender Equality and the National Women's Law Center. "Transgender students already participate at significantly lower rates and feel unsafe in athletic spaces. Further, while the harm of this law explicitly falls on transgender girls, the impact extends even further. Idaho's new law is the first in the country to categorically ban transgender girls from sports statewide, but past research has found that when states adopt policies that create new barriers for transgender athletes to participate in sports, the number of participants in sports among all LGBTQ youth drops."
Boise State is set to host first and second round games of the NCAA men's basketball tournament March 18-20, 2021, at ExtraMile Arena. It would be the 10th time the arena has hosted the tournament, the last being in 2018.
"Boise State has and will continue to follow NCAA guidance until the new state law goes into effect on July 1, after which all Idaho universities will follow the new law," Boise State University said in a statement to the Idaho Press. "The Attorney General will lead the defense of the law, in coordination with the Governor and legislative leadership."
If the NCAA complies, it wouldn't be the first time the NCAA has pulled tournaments out of states due to local laws or policies. During 2016-17, the NCAA pulled seven championship events out of North Carolina — including 2017 first and second round NCAA men's basketball tournament games in Greensboro — due to House Bill 2, which banned people from using public bathrooms which did not correspond with their birth gender. From 2001-15, the NCAA also banned NCAA-sponsored events in South Carolina while the Confederate flag remained on the Statehouse grounds.
"When North Carolina passed HB2 in 2016, the most extreme anti-LGBTQ law in the country at the time, the NCAA recognized that a law targeting transgender people's access to restrooms went against their values, and subsequently relocated championship games from North Carolina," the advocacy groups wrote in their letter. "Like HB2, HB500 strikes directly at the core of the NCAA's values, going even further in excluding students from college athletics."
The student-athlete letter includes a signature from a Boise State track and field athlete Malia Pivec, who will be a junior in the fall.
"The NCAA has the potential to lead the way by implementing diverse, inclusive and accepting policies and practices," the student-athlete letter read. "We have learned that the most successful teams are ones where everyone can be their authentic selves and believe that everyone deserves equal opportunity and access to sport. This is the time for the NCAA to stand on the right side of history and support the rights of all athletes in Idaho to compete in the sports they love."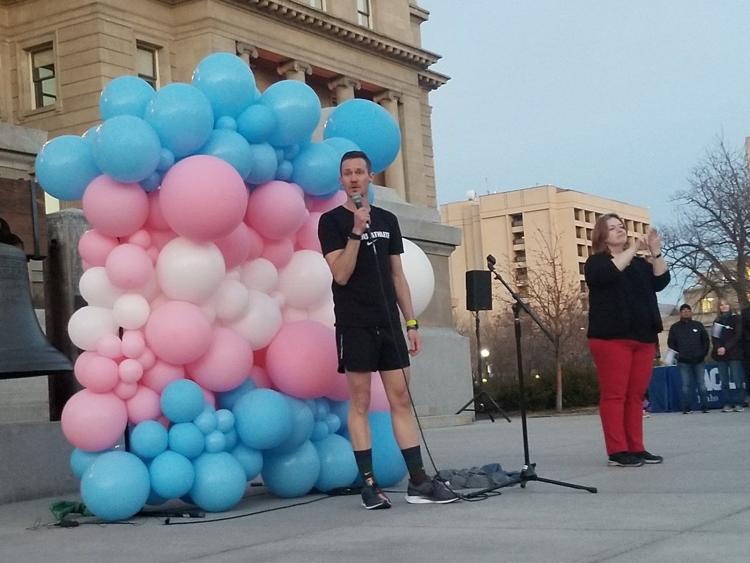 A ban could also impact Northwest Nazarene University's chances to host NCAA Division II West Regional Tournaments, which are often awarded to the highest-ranked team that bids to host them. In recent years, the Nighthawks' women's basketball team has been in contention to host first, second and third round games at Johnson Sports Center.
Northwest Nazarene did not return a request for comment by Wednesday evening.
House Bill 500, also called the Fairness in Women's Sports Act, was sponsored by former college basketball coach Rep. Barbara Ehardt, R-Idaho Falls, and passed the Legislature this year on mostly party-line votes. Ehardt said she is proud to have authored the bill.
"Title IX changed my life," Ehardt said. "It provided opportunities for girls and women that previously had only been reserved for boys and men. I know firsthand that we simply cannot compete against the inherent physiological and scientifically proven advantages that biological males possess, regardless of hormone usage."
The ACLU of Idaho and the feminist group Legal Voice are challenging the law in federal court. The bill's supporters said it protects opportunities from women and girls by keeping them from having to compete against athletes who have advantages from being born male.
"Certainly I am disappointed to see fellow female athletes not support and encourage the success of girls and women as they pursue their own dreams," Ehardt said. "Maintaining a fair playing field that allows us to also stand atop the podium and experience the joys of winning is essential to this legislation. We do not want to lose almost 50 years of progress."
Christiana Holcomb, legal counsel for the Alliance Defending Freedom, said in a statement late Wednesday that the NCAA should disregard the calls to "punish" Idaho for HB 500. ADF helped write HB 500.
"It's profoundly ironic and deeply disappointing that a few female athletes—women who have clearly benefited from the athletic opportunities protected by Title IX—are now advocating to abolish female-only sports," Holcomb said. "Comparably fit and trained male athletes will always have physical advantages over females; that's the whole reason we have girls' sports as a separate category. If we ignore these clear biological differences, female athletes will lose medals, podium spots, public recognition, and opportunities to compete in the sports they love. Idaho's Fairness in Women's Sports Act was designed to protect fair competition and athletic opportunities for female athletes."
B.J. Rains of the Idaho Press and Nathan Brown of the Post Register contributed to this report.
An earlier version of this story had stated Boise State assistant women's tennis coach Maria Lopez had signed the student-athlete letter. Her name had been included inadvertently and has been removed. The list was meant for student-athletes only and not coaches.