There are many reasons for Idaho's hospital staffing shortage.
A pandemic prolonged by people not taking the vaccine.
A wave of new COVID-19 patients whose hospitalizations and deaths were preventable.
And a long-standing struggle for rural facilities to recruit and retain.
But one thing is clear: The few vaccine requirements in Idaho hospitals aren't the reason Idaho hospitals are in crisis mode. In Idaho, vaccine requirements in hospitals are rare and, in many cases, not enforced yet.
Toni Lawson, vice president of government relations for the Idaho Hospital Association, said Idaho is in "something of a perfect storm" with high COVID-19 hospitalizations, high regular hospitalizations and frequent staffing challenges.
"I don't know that you can point to just one of those things as causing the problem, but the big factor that is making it most difficult for hospitals to operate in a normal fashion are the high COVID rates," she said.
Idaho's health care staff shortage existed well before the pandemic, especially in rural hospitals that are constantly hiring. But the pandemic brought those issues to the forefront, stressing facilities as they scramble to provide care for a wave of patients from a new disease piled on top of usual health care demands.
And that new disease is now bringing in more patients than any other medical issue in Idaho. Federal data on Tuesday said nearly two-thirds of inpatient beds in Idaho hospitals were full with COVID-19 patients, the Idaho Falls Post Register previously reported.
Only three of the 50 health care organizations that are members of the Idaho Hospital Association have mandated vaccines, organization spokeswoman Darryl-lynn Oakes said in an email. And last Friday, two of those health systems — both located in the Treasure Valley — paused the implementation of their vaccine requirements because of the state's ongoing hospital crisis.
Even the state's top health leader, health department Director Dave Jeppesen, dismissed this misconception recently. He pointed out that no hospitals in North Idaho have a vaccine mandate. That's where Idaho's first-ever hospital crisis was declared earlier this month.
"The staff shortage is not a result of vaccine requirements at some hospitals," Jeppesen said in a Sept. 14 news conference. "... The staffing shortage in Idaho has been long-standing. What has changed is a massive increase in COVID-19 patients needing hospital care."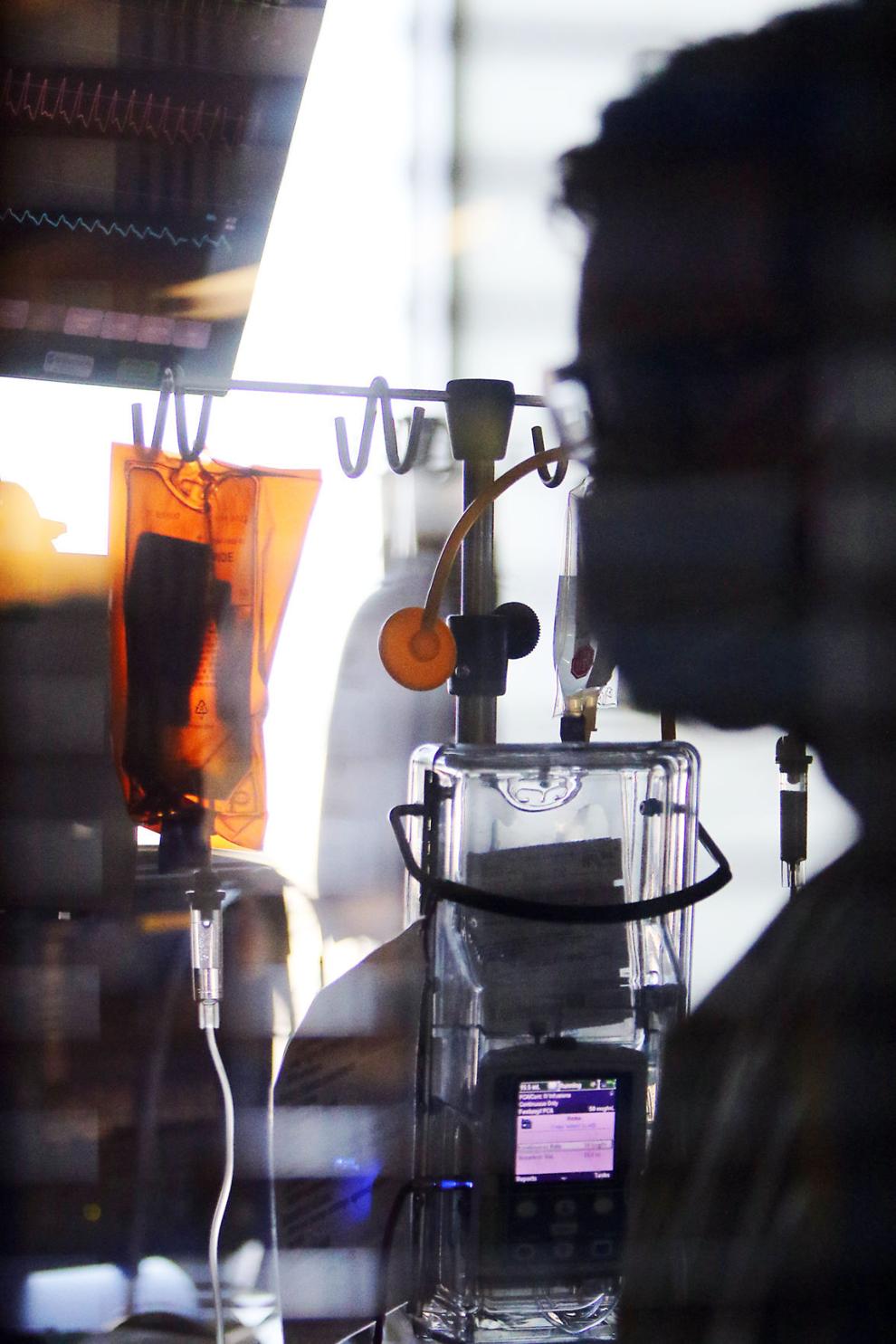 At St. Luke's Health System in the Treasure Valley, which recently paused its vaccine mandate that partially took effect Sept. 1, administrators report they have the "highest number of employees in their history," Jeppesen said.
St. Luke's spokeswoman Taylor Reeves told the Post Register this week the health care system has not "terminated any employee due to the vaccine requirement," and that 98% of staff have complied — meaning they've either had a valid exemption or gotten the vaccine. Reeves said a "very small number of employees" have quit because of the mandate, but she said she could not specify how many.
In the past two months, she said the health care system has hired almost 800 employees. St. Luke's employs nearly 17,000 people, she said.
"I think we will have somewhere in the neighborhood of 150 to 200 individuals who are just going to refuse. That's out of 17,000 people," St. Luke's CEO Chris Roth told the Idaho Capital Sun last week.
The other health system in the Treasure Valley that paused its vaccine mandate was Saint Alphonsus. Spokesman Mark Snider told the Post Register that since the system paused the mandate before its deadline, he could not provide estimates of how many staff were vaccinated or may leave due to the mandate.
"There are a number of factors that are impacting staffing at our hospitals and healthcare providers across the country. The ongoing pandemic and current surge are creating staff exhaustion," Snider said. "We have had minimal instances of colleagues' refusal to get vaccinated is cited as the reason for resignation. We continue to encourage everyone to get the vaccine — it has been proven to be safe and effective and is the best way to stop the spread of COVID-19 and its variants and to get us back to our normal way of life."
Idaho's longstanding hospital staffing shortage has been made more acute by several things. Lawson said traveling nurse agencies can offer twice, sometimes triple the hourly rate nurses typically see. Some agencies recruit nurses to only travel within the state, she said.
"It's become more and more difficult to keep the staff that you have," she said. "And every other state is looking for staff."
Housing shortages have added to the difficulties. She said some hospitals have hired people who went back on accepting a job offer after not being able to find affordable housing.
Pandemic fatigue within hospitals has also created more turnover, she said. She said hospital staff — many of whom have been treating COVID-19 patients for almost two years — are tired.
Health care workers were optimistic for a time when a vaccine would be available, and many hoped that most people "were also anxious to get vaccinated," Lawson said. But that has proven false, as Idaho has one of the lowest vaccination rates in the nation.
"Staff are not seeing the light at the end of the tunnel," she said. And some staff say "'I can't watch these numbers of patients die when there was an alternative,'" she said.
And some staff are tired of dealing with abusive members of the public. She said one Idaho facility lost several employees in its registrar office after facing backlash after asking members of the public to wear a mask in the hospital, Lawson said.
"They said, 'I can work somewhere else and not have people yell at me,'" Lawson said.