"If I don't get paid for the visit, then it's not financially feasible," said Southwick, physician owner at Family First Medical Center in Idaho Falls. He put it bluntly: "If they stop covering it, we'll stop doing it."
Today, reimbursement is still the biggest barrier to Southwick's ability to provide telehealth services in the long term. But over the past year-plus, he has learned at least one thing: If telehealth is available to patients, "they'll use it," he said.
Eighteen months into a pandemic that has changed many aspects of life, it's still unclear what changes to telehealth delivery will last.
For one, demand for virtual health care services has dropped from its peaks during the pandemic, state data shows. But it still remains higher than before the pandemic. And regulators, insurers and medical providers agree that telehealth can play a lasting role in Idaho's health care system.
"It is here to stay, is my expectation," said Idaho Department of Insurance Deputy Director Wes Trexler, "to some level."
To some, the next question to answer is: How will it be paid for?
"Working out the payment for this is the next big step," said Dr. Ted Epperly, CEO of Family Medicine Residency of Idaho.
Regulations poor tool, top regulator says
Early into the pandemic, major health insurance companies in Idaho voluntarily agreed to cover telehealth services at the same rate as in-person services for a certain period of time.
Those promises remain, with deadlines set for the end of 2021 or the end of the federal health emergency. After those points, it's unclear if patients will be able to widely get equal coverage for an aspect of health care they've become used to.
Idaho, a Republican-dominant state, is among 13 states without laws requiring insurers to cover telehealth services at the same rate they cover in-person services, to some extent, according to the Brookings Institution.
Regulators are wary of using regulations to provide uniform telehealth coverage.
"Idaho is the least regulated state in the U.S. We have found that collaborating with the insurance industry is the best way to help Idaho consumers," state insurance department Director Dean Cameron said in a statement to the Post Register. "Through collaboration, all five major insurance carriers in Idaho voluntarily decided to pay for telehealth visits at the same rate as in-person visits while we're under Governor Little's emergency orders."
"This will likely change in the future," Cameron said. "We think telehealth visits should cost less than in-person visits. But collaborating with the industry gave us the flexibility to address the unprecedented issues we have faced during the pandemic head-on."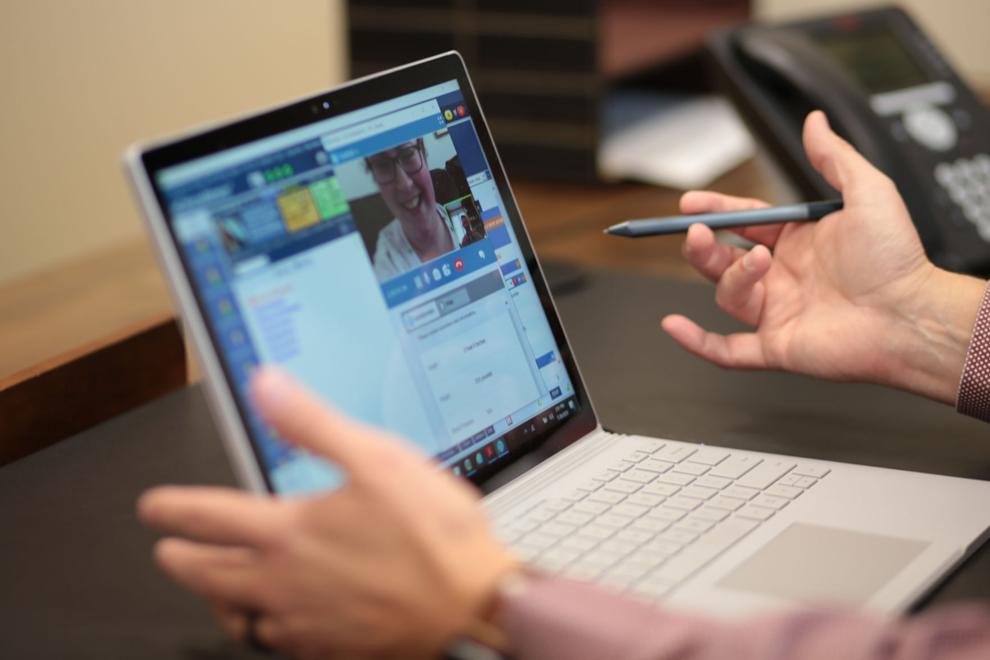 What happens when the promises end?
For PacificSource, an insurance company, much still needs to be decided, said spokesperson Lee Dawson.
"How we cover it and how services evolve and change will be something to watch for," Dawson said. "We follow rules and regulations and always watch for industry trends."
Telehealth visits are covered fully through the end of the year by PacificSource, which Dawson said will be re-evaluated as the date becomes closer.
SelectHealth covers most telehealth services at the same benefits and rates as in-person visits, said spokesperson Jamee Wright. The company covered many telehealth services pre-pandemic and expanded later on, Wright said.
"SelectHealth is committed to helping people live the healthiest lives possible and to meeting our members and communities where they are in their healthcare needs," Wright said. "Our expanded telehealth services will last through the federal emergency period, and most of these will remain covered after this period ends. When clinically indicated, telehealth is a cost-effective and convenient way to offer care."
Blue Cross of Idaho is still paying for telehealth at the same rate as in-person visits, said John Worley, company vice president for provider network management. Worley said he doesn't see any plans for that to change any time soon.
"We were watching the market. I think we were smart to watch the market last year and not react," Worley said.
But, "right now, we see telehealth as an important part of the methods of providing care. And we don't want to do anything that would dissuade a provider or a member from seeking ... telehealth services," Worley said.
The pandemic propelled demand upwards for telehealth, which was virtually non-existent before.
In January and February of last year, there were a combined 675 telehealth visits in Idaho on fully insured health plans, according to data provided by the Department of Insurance. In April, there were more than 32,000 telehealth visits, setting a record that has not been topped since. By late fall, there were around 20,000 telehealth visits each month. In June of this year, there was around 12,000 visits. In July, there were around 6,000 visits.
"We just have to kind of watch and see what's going to happen. The market is really unpredictable right now," Worley said.
At Epperly's clinics, telehealth went from being non-existent to making up two to three thousand visits each month. Now, demand is down to four to five hundred a month there.
"We plan to continue to use it quite a bit," he said. "Some of our patients really like it, some don't. It's kind of a mixed bag in terms of how it's perceived. It's very well received, though, on the behavioral health side. ... About 90% of our visits that we do in behavioral health are coming in through telehealth."
Epperly said equal payment for telehealth services is needed to make it a viable option for doctors.
"If insurance companies do not value telehealth at parity for face-to-face visits, then physicians offices won't do it, because you have the same overhead to keep your clinic open," he said.
He said insurance carriers and primary care providers need to create a common understanding so they can agree on a set of codes for patient billing.
Worley said collaboration will also be important.
"I think the future of telehealth really depends on how well we as payers can work with the providers and with legislators to determine the best way to do it. It's definitely an effective tool for providing cost-effective, quality health care, and we need to embrace it as an industry, but we can't as payers get ahead of the providers or the legislators, and the same for all the rest of them," he said.
Trexler, with the Department of Insurance, said he thinks "insurance companies have recognized that there is a demand for it." He's hopeful that issues will work out. When previous deadlines for telehealth payment parity promises have passed, he said insurers have extended their coverage.
"As long as that demand remains, I expect they (insurers) will adjust their policies to make sure that consumers can use telehealth," Trexler said.
Southwick said that no matter what, the solution "needs to make sense for the patient, needs to make sense for the physician and needs to make sense for the insurance company."
"So as long as it is affordable and you get quality care, then that's the product we want to roll out to the patient," he said.