We've heard the stories of our friends, family members and co-workers who get their COVID-19 vaccinations and feel a deep sense of relief and gratitude. For some, it means the chance to hug their parents or grandchildren again and leave the house without worry.
As we see the number of vaccinated Idahoans grow, it's important to take a moment to recognize the people behind the scenes who are making this possible. Health care workers have worked with passion and creativity to carry out this complex rollout.
At times when there have been a handful of doses leftover at a clinic, which would expire if not used, medical staff have ventured into nearby restaurants and gas stations to find someone wanting the vaccine.
"We had team members who needed to fill doses in our clinic walk across the road to pull construction workers into the clinic," a St. Luke's spokeswoman said.
Health care workers have helped Idahoans work around language, transportation and technology barriers to get a vaccine appointment. Terry Reilly has held clinics in rural areas of Canyon and Owyhee counties. Saint Alphonsus has brought in live and remote interpretation services at its centralized vaccine clinic in the old Meridian Gordmans. They also held a special vaccine clinic for the deaf and hard of hearing community with specially trained volunteers and ASL interpreters.
A St. Al's employee helped a couple navigate the online scheduling platform and set up an appointment, which happened to fall on their 65th wedding anniversary.
"Needless to say, they were overjoyed at getting their appointment and were so appreciative of our colleague, who went above and beyond to get them scheduled," a Saint Al's spokesman said. "They called her 'their angel.' After securing the appointment, they celebrated with a trip to Dairy Queen for ice cream!"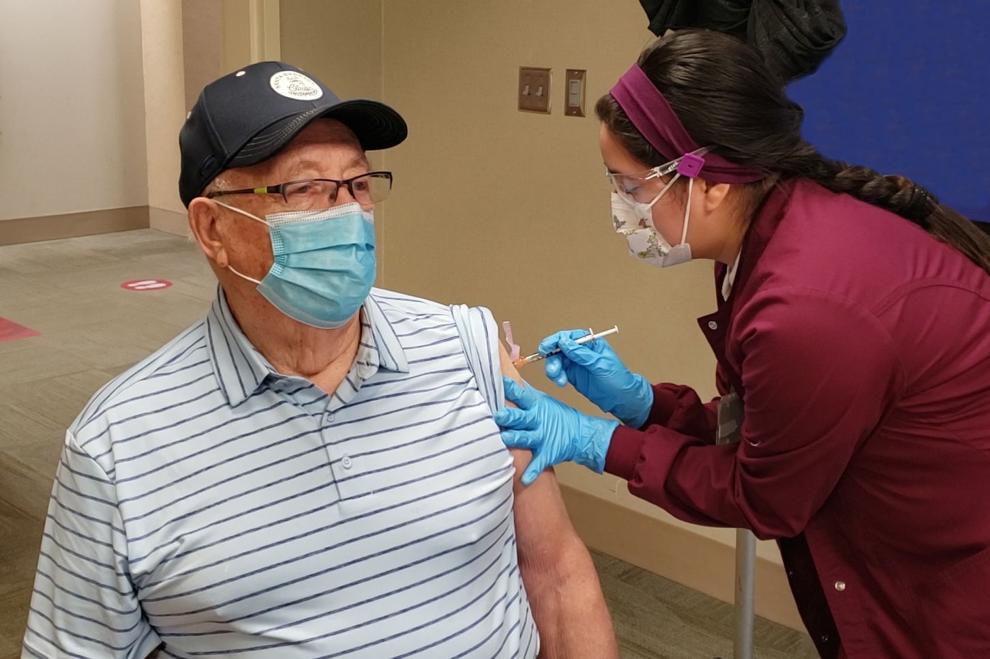 We've seen teamwork and collaboration across health systems. In February, when bad weather delayed vaccine shipments, Primary Health loaned St. Luke's 1,400 doses so people wouldn't miss their booster shots.
When a shipment missed its flight in December, St. Luke's Pharmacy Director Scott Milner helped coordinate with Air St. Luke's to fly the vaccine to McCall and Wood River to avoid canceling appointments — the health system's first round of vaccines for its health care workers. When bad weather in the South threatened shipments, Milner looked into "chartering a jet, flying to Tennessee, hiring a U-Haul driver and personally carrying the vaccines on his lap back to Idaho, not just for St. Luke's, but also for all local providers," according to St. Luke's. "In the end it didn't happen, but that's the level of creativity he's shown in doing whatever it takes to get vaccines to our community."
This is what's been going on behind the scenes as we all celebrate getting our shots and getting back to a more normal lifestyle. The past year has been an exhausting and emotional roller coaster ride for health care workers, and we hope they know how meaningful their work is and how grateful we are.