NAMPA — On Nov. 2, Nampa residents will vote to elect three city council members. We caught up with the majority of the candidates to learn about their platforms ahead of the vote.
Seats 1, 3 and 5 are up for election this year. Seats 2, 4 and 6 will be up for election in 2023.
SEAT 1: Victor Rodriguez and Rebecca Fisk
In seat 1, incumbent Victor Rodriguez is running against Rebecca Fisk.
Rodriguez, 70, was first elected to council in 2017. Originally from Burley, he worked as a homicide detective for 40 years, including 30 years as a homicide detective, retiring from the Nampa Police Department.
In his time on council, Rodriguez says he has worked to reduce the burden of taxes on businesses and homeowners in the community.
"They are the nuclei of our city," Rodriguez said.
He also pointed to public safety as a huge priority, saying that the city has reduced crime and hired more officers, but noted that the police department is still underfunded. One way the council has worked to address this is through the use of impact fees, or fees paid for by owners of new developments or residences to connect with city services, such as the sewer system or drinking water system.
In addition to his city council experience, Rodriguez served six years on Nampa's planning and zoning commission prior to joining council.
"I personally believe — and I have voiced this opinion to our council and our community — that whatever path of prevention that our parents and grandparents and families take for their families is their responsibility and I would never interfere with that," he said. "However, at the same time, I will say that what direction each individual takes is a personal responsibility," and if someone wants to wear masks or get vaccinated, he supports them.
When contacted at her residence on Monday afternoon, Rebecca Fisk said she was not immediately available to comment on the upcoming election, but said she was willing to set up an interview later.
SEAT 3: Jeff Cornilles and Natalie Jangula
Jeff Cornilles and Natalie Jangula are running to fill the city council seat vacated by outgoing Councilwoman Jean Mutchie.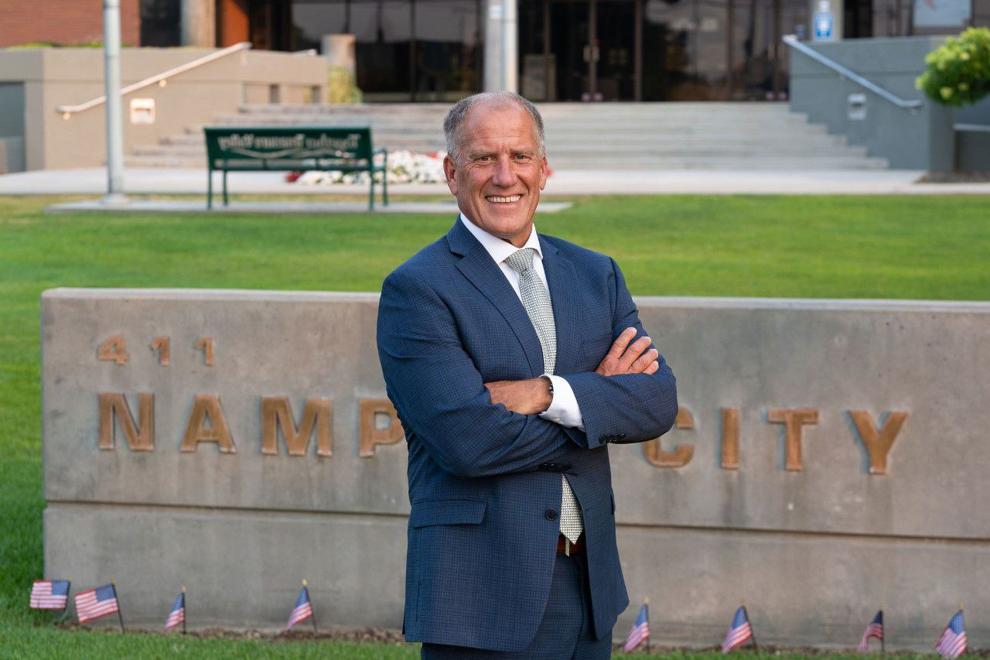 Mutchie took office in February of 2020, replacing Rick Hogaboam who became the city's chief of staff, according to her profile on the city's website. But she declined to run this year, citing a tense political climate.
Cornilles ran for the council's fourth seat against incumbent Sandi Levi in 2019. In 2020, he was one of the candidates considered to fill Hogaboam's seat, but ultimately, the mayor's office recommended Mutchie. Now, Mutchie has endorsed Cornilles for her seat.
Cornilles, 60, is a medical and life insurance broker, and fourth-generation Nampa resident. Cornilles said he would bring financial experience and historical knowledge of Nampa to the position.
"It's a close community," he said. "It's well-managed. We're accepting of everybody else. We respect and support our police and fire. We just do a lot of things right."
"I am coming to this without an agenda," he said. "I'm not here to push anything other than my community, to help my community grow responsibly."
Before Cornilles considered running for the council, he worked to learn more by seeking out interviews with the impact fee committee and was selected to be on that committee, as well as the Nampa Development Corporation, Nampa's urban development agency, he said.
As for the pandemic, Cornilles does not support vaccine or mask mandates. At the same time, he thinks it is good for people to have options available to them to protect themselves or their families. He feels like he has a responsibility to take care of his family and his neighbors.
In addition to Mutchie's support, Cornilles has received several personal endorsements, including from Don Brandt, president of the Brandt Foundation, and state senator Jeff Agenbroad, he said.
Cornilles's counterpart, Natalie Jangula, is a fifth-generation Idahoan whose family has roots primarily in Eastern Idaho. Jangula, 35, grew up in Boise and moved to Nampa six years ago, she said.
The last year and a half has made people look at government in a new way, and has inspired people to "get involved in their communities and just kind of defend and stand up for the things they believe," Jangula said.
"I'm a Nampa taxpayer, and as a fiscal conservative, I wanted to make sure that I was helping allocate funds and make sure that we were being as fiscally responsible as we can be," Jangula said.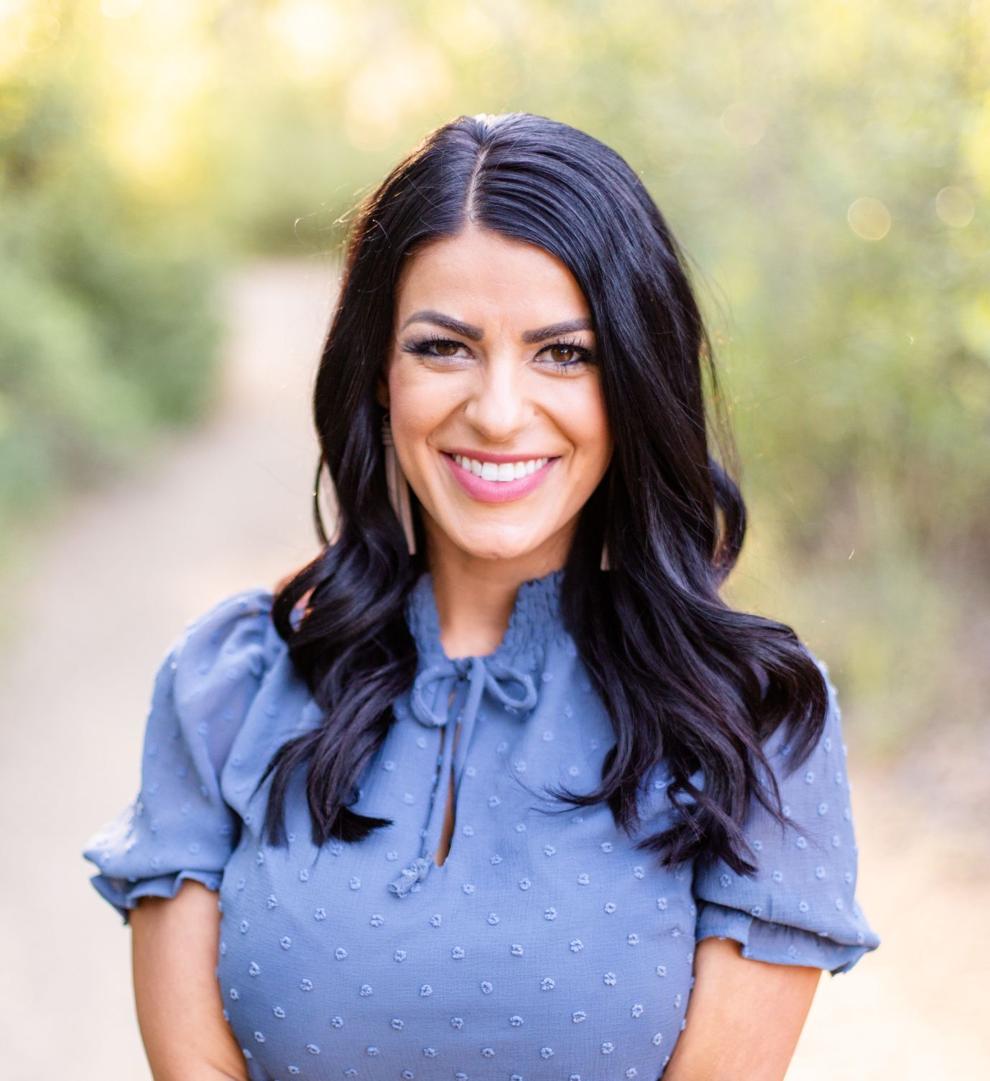 On Jangula's personal, public Facebook page, she has a photo posted of the U.S. Capitol building surrounded by pro- then-President Trump supporters. The photo was taken on Jan. 6, 2021, when thousands of protesters gathered to protest the election results, and some took over the U.S. Capitol building. She later posted the photo on Feb. 9.
Jangula said she went there because it was a "once-in-a-lifetime opportunity to just go and just show my support for our country and for the freedoms we have and for election integrity, and just to go and meet some like-minded people, and it was the most patriotic experience," she said.
She did not enter the building and does not condone the actions of those who did, she said.
"My intentions were 100% not insurrection by all means," Jangula said. It's not possible to know exactly what will happen in that kind of group setting, she said.
That day, five people died, many were injured, and some police officers on duty during the events later committed suicide, according to reporting from the New York Times.
In Jangula's experience, people prayed and sang patriotic hymns that day, she said.
On Jangula's Facebook photo, a person commented, "The perfect shot from the perfect day," followed by a an American flag emoji and a heart emoji. Jangula replied, "...remember how many photos I had to take to get this shot?!" followed by a laugh-crying emoji and the American Flag emoji.
In a campaign video, Jangula lists her priorities as reducing the property tax levy, reducing wasteful urban renewal spending, and getting infrastructure caught up with growth. She also discusses ensuring people know their rights matter.
"It's really important to me that citizens know that we don't do things or make policy that is going to infringe on their rights," Jangula said.
As for the pandemic, Jangula believes in freedom of choice.
"I don't believe it's the government's position to mandate and to make those decisions for our citizens," she said. "That's a personal decision between you, your doctor, and your God."
Jangula has not sought endorsements from the community. Her support comes from the people, she said.
"I want people to know that my position can't be bought, if you will — that I'm for the people and that they're my primary source of support," she said.
SEAT 5: Randy Haverfield and Rosie Soto Mustic
For seat 5, Rosie Soto Mustic is challenging incumbent Randy Haverfield.
Haverfield, 66, is the council's current president. He is an architect who runs a full-service practice in Nampa. He first won the seat in 2013, and was reelected in 2017, according to the city's website. He'd like to serve another term in part because he thinks continuity in leadership will allow for a continued good relationship with the mayor and will help guide projects that allow the city to grow smartly, including the development of industrial growth in north Nampa, home ownership where people can live and work in the city, and overseeing upgrades to the wastewater treatment plant.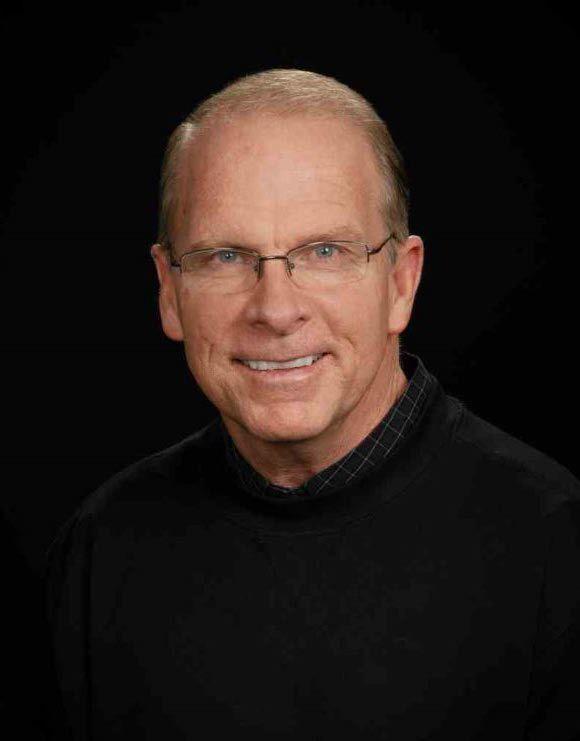 As an architect, Haverfield says he is very familiar with construction issues and brings experience from involvement with a variety of city commissions. He served on the planning and zoning committee before he was elected, and has served as president of the Nampa Development Corporation. He currently serves as a liaison or member on several commissions, as well as his city council service.
"I just have a true desire to continue to see Nampa grow and be a healthy community," Haverfield said.
At the August city council meeting, Haverfield also applauded when Bruner characterized vaccine mandates as a new form of segregation. He told the Idaho Press that he was skeptical early on of the severity of the pandemic "because the survival rate was so high."
"COVID has been around in various forms. It's just a common cold. The new strain was supposed to be something that was going to be very dangerous and cause people to die just everywhere. But what we've seen is not that," he said. "People aren't laying in the streets dead like you would expect if there was a true pandemic. People would be dropping right and left."
In Idaho, over 2,700 people have died of COVID-19 since the beginning of the pandemic. In September, following the authorization of Crisis Standards of Care in the northern part of the state, St. Luke's officials — representing the largest health care provider in the state — asked the state to permit Crisis Standards of Care statewide to adapt to the high volume of people needing medical attention for COVID-19.
Haverfield respects people's decision to make their own choices when it comes to getting vaccinated or masking.
Rosie Soto Mustic grew up in Caldwell. Her parents immigrated to the area from Mexico, and Soto Mustic, 47, was born here.
A veteran of the U.S. Marine Corps, Soto Mustic returned afterward to the area to work in healthcare, working in administrative and translation capacities. She now works as a realtor and for Empower, a technology company out of Meridian. She is also the president of the Idaho Female Veterans Network.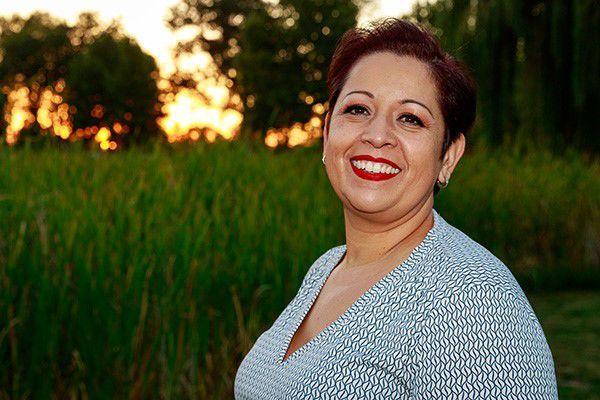 In the past few years, she has come out of her shell as she got more involved with nonprofits and other community organizations, she said. Her impression of local politics is that lately, it tends to serve the most vocal, extreme viewpoints. She's entering politics to help bring a more moderate voice to the table, though she wonders if that position is desirable now.
"It's almost a negative thing to say that you're a moderate, like that doesn't exist anymore, that collaboration just doesn't exist," she said. Yet she is a person whose experience has taught her to seek collaboration with others, she said.
She also thinks it's important for more veterans to be in positions of leadership in local government. Having served in the military, they may have insight on the shortcomings of government and how it it is structured.
Soto Mustic wants to foster more civic engagement among Nampa citizens, including young people.
"I've grown up here thinking, gosh, my vote doesn't count," she said. "I don't want this next generation coming up to feel like that."
She also hopes to engage more people of color. Soto Mustic is Latina; Soto is her family name, and Mustic is her married name.
Most people don't know what happens at city council meetings, Soto Mustic said. And there are not often young people or people of color participating, she said. She thinks her deep ties to the community, efforts to support local businesses, and understanding of what people are going through could help engage more individuals.
She is like most other people, she said — if she lost her job, in a couple of months, she would likely have to make hard choices between paying for groceries or paying the bills.
As for the pandemic, Soto Mustic said she is saddened by how many people are dying from COVID-19 and how polarizing choosing the vaccine has become. Soto Mustic thinks it's important for people to have choices regarding how to protect themselves and their families and should not be forced to get vaccinated. She chose to get vaccinated to protect her elderly parents, and her youngest child, who cannot yet receive a vaccine.
Her views on the pandemic align with her politics generally — that one's personal views should not infringe on others' personal views, she said.
"We just gotta start respecting each other's differences instead of demonizing people who don't agree with us," she said.
Editor's note: This article has been corrected to accurately describe Victor Rodriguez's career.