MERIDIAN — Students at three West Ada School District high schools staged walkouts Friday to protest the district's new universal masking policy.
"I believe in freedom of choice and I think that it should be up to the person what they want to do with their body, whether it be vaccine or mask," said Jaden Kusar, a senior at Owyhee High School, who helped organize the school's walkout.
The district's decision also came at a time when Idaho hospitals are seeing a surge in hospitalizations due to COVID-19. Hospitals in north Idaho began rationing care this week.
By 11 a.m. Friday, around 30 Owyhee High School students congregated in the school's driveway around cars and pickups.
Connor Frost, a sophomore, also invited students to the walkout. The decision to require masks did not sit well with him.
"We have the opt-out form, they are voiding it," Connor said. "All the people that are wearing masks, that's fine, but you can't force me to put a mask on."
"I hope they see that even if there are 40 students out of every school (walking out), that us 40 kids should not have to wear a mask," Connor said.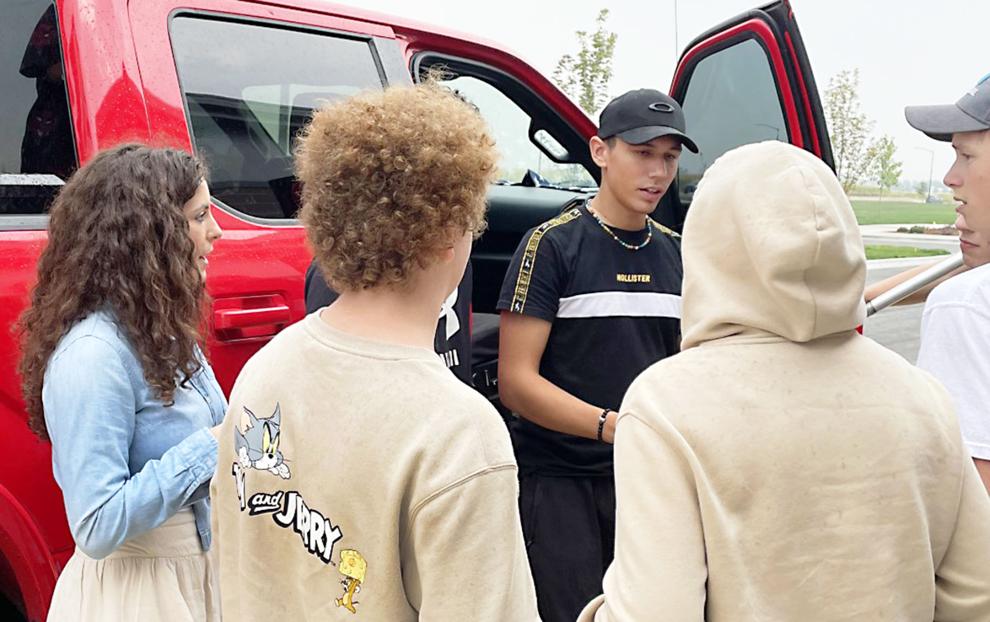 Students at three high schools staged walkouts, said Char Jackson, chief communication officer for the district, via email. The district did not respond to calls and emails to confirm which other high schools saw walkouts.
Javier Lujan, a freshman, was not opted out of wearing masks, but still came to the walkout to show support. He was wearing a mask every day to school, but because he believes in individual choice, he did not like the district's decision.
Not all students approved of the walkout. Charlotte Strayer, a sophomore, said she respected the students' right to protest but questioned its basis.
"They don't have any scientific backing for what they are protesting … It's really disappointing to see," she said. Prior to the district's decision, the high rate at which students were opted out from mask wearing at the high school created unsafe conditions for the students who were still masking, she said.
Garrett Forrey, a junior, expressed similar thoughts.
"COVID has obviously killed people, and masks prevent the spread of it," Garrett said. "With a dense school like this, I don't see why you wouldn't want to wear masks when it can reduce the spread."
Principal Cliff Rice said it is a confusing time for all involved, and acknowledged the ongoing adjustments being made by students and staff.
"It's an opportunity to work together and show that there's a way to — if they want to — voice their feelings and opinions peacefully and be able to make that statement, and then be able to come back and engage in the educational process," Rice said.