BOISE — Idaho reported 354 new cases of COVID-19 on the day Boise State University announced it would allow sales of alcohol inside Albertsons Stadium this football season. By Aug. 18, a month later, Idaho reported 1,217 new cases and BSU had announced it would require masking at games.
After a lost year amid the coronavirus pandemic, event organizers and the public are looking to get back to having fun and making money. But for event planners, the summer of optimism has become a roller coaster as the delta variant sweeps through Idaho, where less than half of the state's eligible residents aged 12 and over are fully vaccinated.
Some have already elected to cancel their events or have chosen to do them virtually.
"We saw the writing on the wall," said Idaho Association for the Education of Young Children Executive Director Beth Oppenheimer, who canceled the Celebration of the Young Child event at the last minute.
Some organizers, like Oppenheimer, had to make decisions quickly after several months of planning.
Typically, the Celebration of the Young Child event is held in April. The pandemic was still "touch and go" earlier this year, Oppenheimer said, so it was pushed to August.
Then the situation improved over the summer. Almost 70% of Americans had received their first dose by July 4. As COVID-19 cases dropped, there was optimism the event would go on.
Oppenheimer went on a two-week camping trip in the woods with her family.
"(I) came back on a week before the event and learned that things had turned very quickly," she said. "We saw the trajectory of the evolution of the delta variant going downhill very quickly. We didn't know what was in store a week later."
While the number of cases is rapidly increasing, the general vaccine situation isn't. The first and second doses of the two-shot vaccines are a few weeks apart and full immunity comes two weeks after the second shot. Even a rise in vaccinations right now would not be effective immediately.
Also, children under the age of 12 are not currently eligible for the COVID-19 vaccine, which poses a problem.
Kids and families are the target audience for Oppenheimer's event and the group did not want to put children in an unsafe environment.
"By having an annual event outside with several hundred people, potentially we could be responsible for the potential additional spread of COVID-19," she said. "We weren't interested in being the mask police and having folks wear a mask."
Other Treasure Valley entities found themselves in the same boat.
The Meridian Chamber of Commerce was looking forward to the city's first-ever Oktoberfest.
But the event was canceled last week. Meridian Chamber of Commerce President and CEO Sean Evans said the group wanted to give Oktoberfest the best possible first year.
"That's not this year," Evans said. "It was tough."
The goal was to bring 2,000 to 3,000 people into downtown Meridian. When planning began around this spring, there was a feeling of diminished concern in the community, Evans said. In the last couple weeks, however, that's "completely turned on its head."
"That's also why we're so committed to not getting shut down again … because getting shut down again could be pretty detrimental to a lot of the hospitality businesses, the music venues," said Eric Gilbert, who is one of the co-founders of Treefort, the festival director and head of programming.
Meridian's Chamber of Commerce did not want to take the same measures, due to the potential for negative publicity for a first-year event like Oktoberfest.
"We definitely didn't want to just throw caution to the wind … Our sponsors didn't want to do that either," Evans said. "Ours was not a ticketed event … we weren't even going to be able to have some of the same control measures."
Other events like the Saint Alphonsus' Festival of Trees, a 30-year tradition held in December, and St. Luke's FitOne, which takes place each September in Boise, have been canceled or gone virtual, respectively. FitOne is a 5K, 10K and half marathon.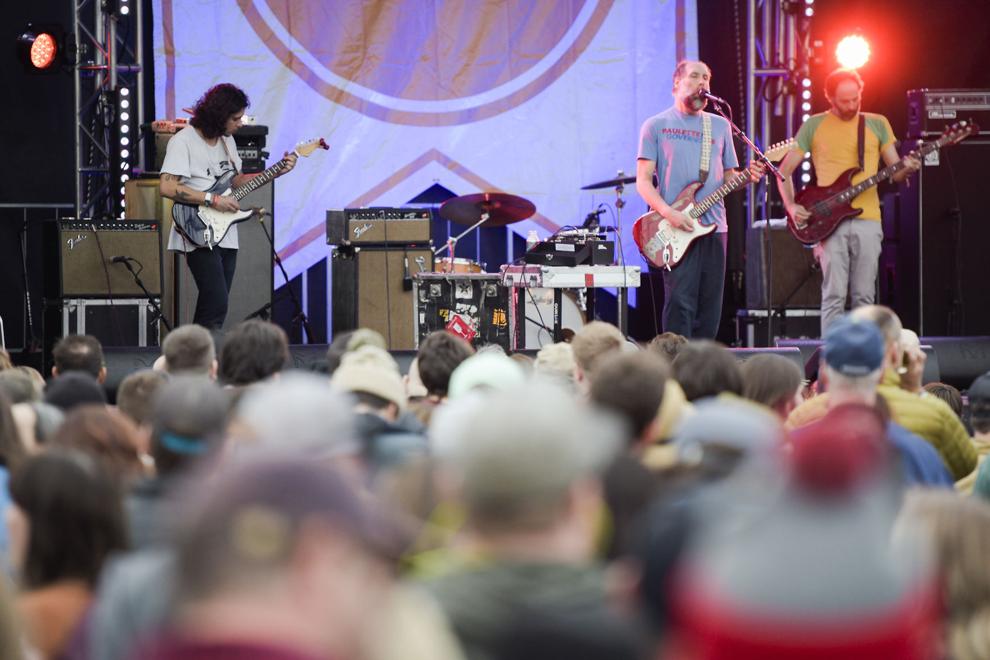 The cancellations are somewhat reminiscent of the early pandemic, when waves of postponements swept throughout the nation and world. Now, things such as professional sports are back with many allowing full attendance, but some local events haven't been so lucky.
On the other hand, some have been able to continue.
Dierks Bentley came to the Ford Idaho Center in Nampa on Aug. 14 and 10,000 fans attended. The Idaho Center's lineup will also host the Jonas Brothers on Sept. 2.
Since Canyon County wasn't subjected to the same crowd-size limitations as neighboring Ada County, the center was able to hold many gatherings in 2020, but touring events such as concerts fell by the wayside.
Canceled events impacted the bottom line, General Manager Andrew Luther said.
"Those big, high-profile events really put the venue on the map," Luther said. "But they also have a big economic impact, because we might have 8,000 people here filling up hotels and restaurants … and spending their dollars here."
Idaho Center staff only had about six weeks to plan the shows and schedule the lineup, he said.
"That's not exactly the normal time frame," Luther said. "It just shows how fast the industry is trying to come roaring back."
Idaho Center started announcing summer concerts in the spring. No shows have been canceled specifically because of the delta variant, Luther said, though artists are all over the spectrum in terms of what COVID-19 restrictions they want in place.
For example, fans attending the Louis the Child show on Sept. 9 will need proof of vaccination or a negative COVID-19 test. The artist asked for the restrictions.
Behind the scenes, Luther said Idaho Center is rapid testing some crew working concerts. Staff are still implementing cleaning measures, fans will still see signage, personal protective equipment and hand sanitizers, and the center has a hospital-grade air filtration system.
"If (people coming to live shows are) feeling sick, don't come or get tested," Luther said. "You can help out the greater population by just doing your small part."
About 18 miles away, Albertsons Stadium, home to the famed Blue Turf, is poised for a season with fans in seats and mask requirements in place. Boise State football is still aiming for full-capacity sellouts at home games this season.
The university's mask mandate also applies to the Morrison Center for the Performing Arts, which is set to reopen next month and host Hamilton in December.
"We are crossing our fingers that the doors will be open and Hamilton will be here," the center's Director of Venue and Patron Services Brian Thacker said.
Though conversations about whether the show will come hasn't changed, the discussions about restrictions is always evolving, Thacker said.
Events such as the Western Idaho Fair in Garden City have returned with COVID-19 safety measures in place, such as hand sanitizer stations and fewer booths to allow for more space.
Large gatherings are high-risk environments for COVID-19 transmission according to a Central District Health information sheet. These events are risky because people share air with nearby individuals for prolonged periods.
"When multiple groups of people mix and vaccination status is unknown, it can greatly increase risk of exposure," the document reads. "Risk is greatly reduced in outdoor settings, but actions like talking loudly over music or noise, people singing, shouting or cheering, and close quarters all increase risk whether or not you are fully vaccinated."
COVID-19 case numbers in Idaho have climbed since mid-summer. St. Luke's Health System paused some inpatient surgeries as a result of COVID-19 hospitalizations and Idaho hospitals are "completely stressed," state health officials said last week.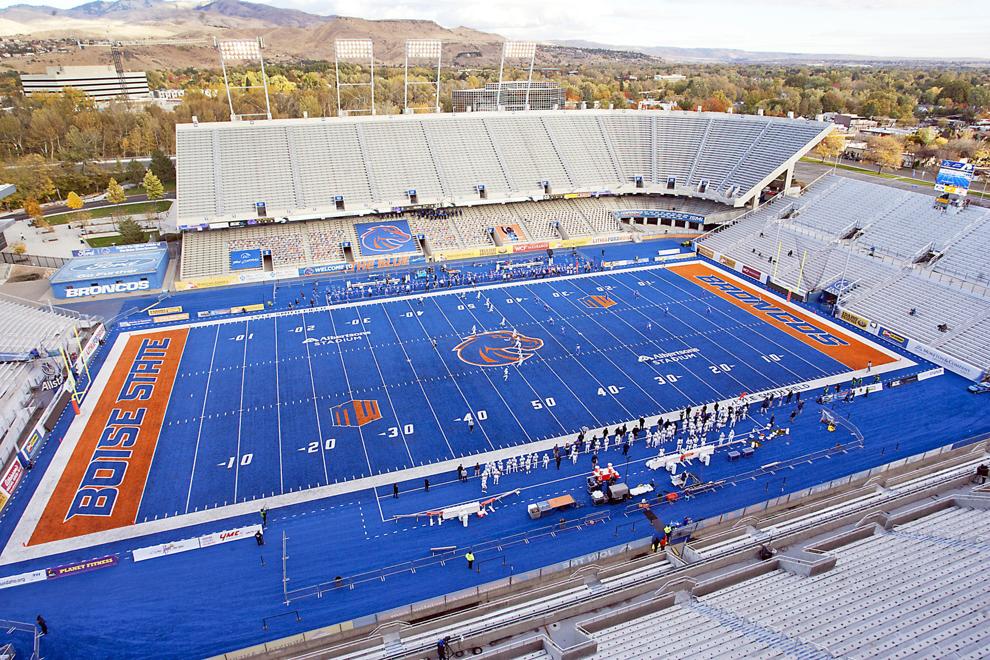 Events in the near future will continue to feature uncertainty and, in some cases, evolving safety precautions.
For Luther, at the Idaho Center, there's a mixed sense of both a somewhat precarious lineup and the likelihood events will carry on.
"No one can predict the future," he said. "Right now, we're predicting things to carry on."
This summer is not what anyone thought it would be. But there's still hope for the future.
"I would anticipate 2022 to be one of the best years ever, for as far as a concert perspective," Luther said.