BOISE — Almost everything was canceled at last year's Western Idaho Fair. No rides, no food, no entertainment.
4-H competitions carried on, but without the typical hoopla, "it was kind of eerie," 4-H extension educator Allen Taggart said.
This year, the fair is back without specific restrictions. One of Expo Idaho Director Bob Batista's favorite parts of the fair is people-watching. He'll get the chance to do that again this year.
"In particular, the little kids," Batista said, "because it's so much fun to see them get excited and have cotton candy on their face. That's the real part that makes me tick."
The fair kicks off Friday and runs through Aug. 29. Concerts, entertainment, rides, competitions and concessions are all returning to the docket. The return of the fair has led to extra buzz, Batista and Taggart said. That's reflected in the increased ticket sales leading up to the event compared to previous years, Batista said.
"The energy is back for sure. You definitely could tell the excitement is there," Taggart said. "It's almost like riding a bike. It's like, 'Oh I haven't done this in a year.' But now that we're all back in full swing, it feels good."
The fair is set to take place as the delta variant of COVID-19 has spread rapidly throughout the area. Idaho hospitals are "completely stressed," state health officials have stated this week.
Some people have dropped out from 4-H competitions, Taggart said, but most are still excited.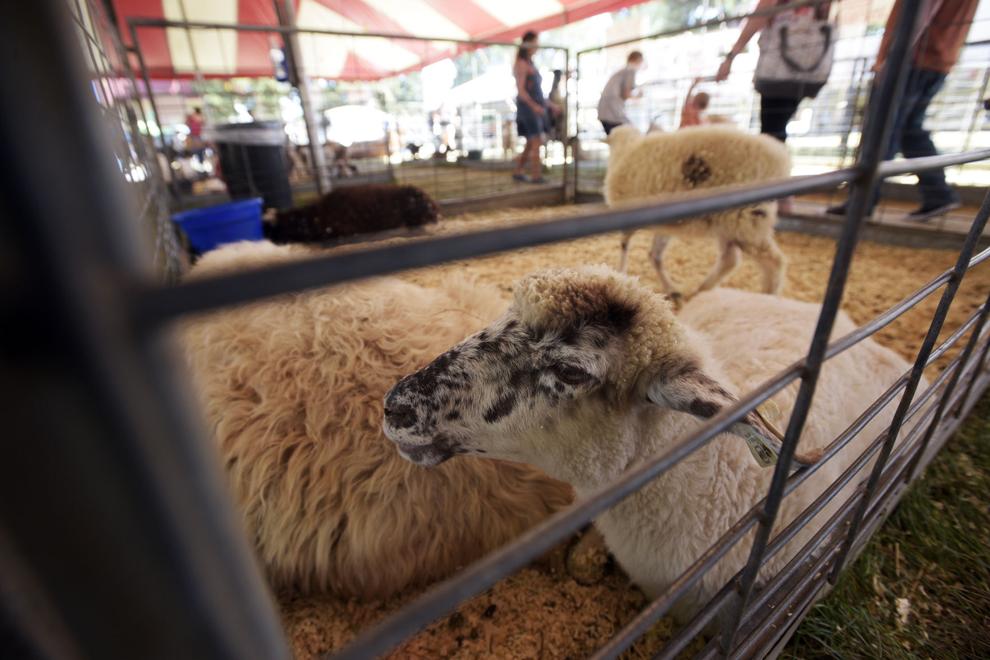 Though Central District Health hasn't placed restrictions on the fair, Batista said, there will be hand sanitizer and extra hand-washing stations available. There are less booths and entertainment locations to allow for more space. Masks are encouraged but not required and extra masks will be available for people who didn't bring one.
"We've taken quite a few precautions to try and mitigate as much as we can to make people feel comfortable," Batista said.
Batista compared setting up the fairgrounds to creating a mini city. When coordinating once a year, it can be tough to remember the order in which things need to get done. Setting up for the first time since 2019 has created more challenges, Batista said.
Batista asked people attending to be "kind and courteous" because the fair is short-staffed. He touted the weather conditions for the next week and a half as not too hot and not too cold. With the influx of people moving into the Treasure Valley, Batista said he's expecting both long-timers and newcomers.
Last year was tough for him not seeing the typical hustle and bustle that comes with the fair. But observing the 4-H competitions was "good for my soul," Batista said.
Those 4-H competitions are what Batista calls the "heart of the fair."
Taggart explained the 4-H program is all about hands-on learning. There's no better example of that than the full fair experience with all the usual commotion that was missing in 2020.
"We're ready to be back in the swing of things," Taggart said.