BOISE — Laura DeLaney was "delighted" when her mom-and-pop bookstore could relax its mask requirement in June. But Rediscovered Books' Boise location is again requiring masks for shoppers and employees as COVID-19 cases climb in the Treasure Valley. Next week, Rediscovered Books' Caldwell location will begin requiring them, as well.
DeLaney, who co-owns the business with her husband, Bruce DeLaney, said they were motivated by children who frequent their shops, the youngest of whom (under 12) are not yet eligible for the COVID-19 vaccine.
"Requiring masks in the store means that I know that I'm doing everything I can to keep the children in our community safe," Laura DeLaney said.
Other businesses are reinstating mask requirements, too. Retail and restaurant proprietors are following recent guidance from the Centers for Disease Control and Prevention, which suggested late last month that Americans — even those who are vaccinated — wear masks, again, at least in communities with high infection rates. That was a reversal from CDC guidance just two months earlier advising that vaccinated people could forego masks indoors.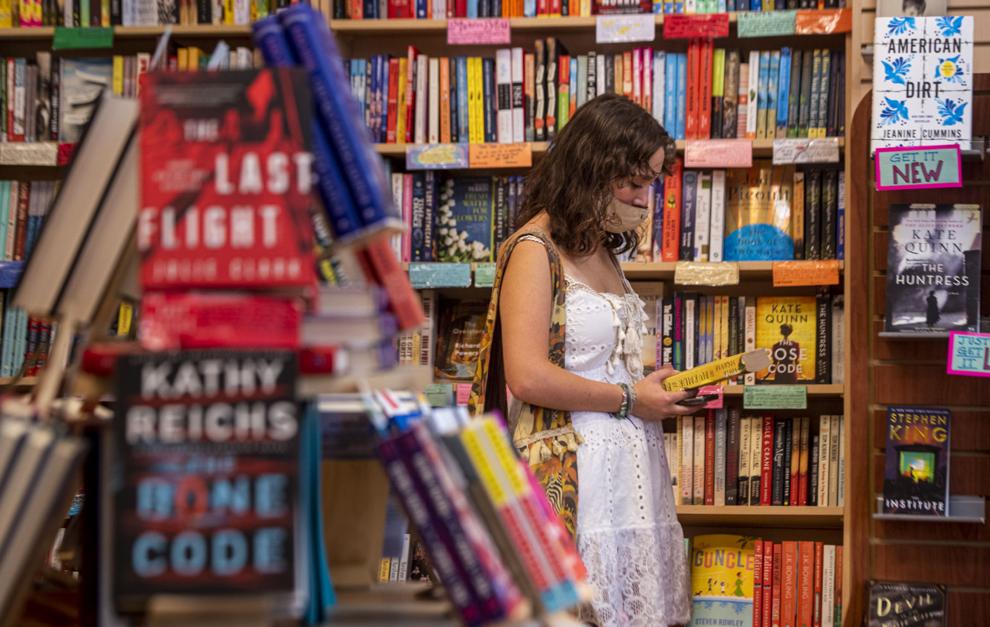 The latest guidance spurred The Record Exchange, a downtown Boise record store, to reinstate its mask policy for employees and customers. Marketing and Promotions Director Chad Dryden said the spread of the highly contagious COVID-19 delta variant and rising case numbers in Ada County — currently identified as a high transmission area by Central District Health — made re-masking a necessary step.
"Our policy since the start of the pandemic has been keeping our customers and staff safe," Dryden said.
KIN, a downtown restaurant, went a step further. "(I)n order to provide a safe and welcoming environment for our guests all attendees must provide proof of vaccination," a recent Facebook post said.
Such protocols are not easy to enforce. Since the start of the pandemic well over a year ago, employees have endured abuse from customers who don't want to wear masks. For most of that time, many Treasure Valley businesses could fall back on local government mandates that required masks for patrons, but now there are none.
Re-POP Gifts, a Boise pop culture gift shop, isn't requiring masks for customers. Owner Millie Hilgert said Re-POP lifted its requirement this summer, but, until recently, the store maintained one day per week when masks were required. "Mask-Up Mondays" were meant for vulnerable shoppers — especially those who can't receive the COVID-19 vaccine — to comfortably browse the store.
"After having that in place for a few weeks, my staff started getting abused by people, which is really not OK," Hilgert said. "People were just upset about it and taking it out on my staff."
Instead, the store is now offering private shopping appointments.
Hilgert said she would like to strengthen the store's mask policy, but she's afraid of the impact on the employees, who are all vaccinated and made a group decision to continue wearing masks at work.
On a chalkboard outside the store there's an illustration of the coronavirus wearing the horned crown of Loki, a mischievous character from Marvel comic books, films and television shows who often transforms his appearance and can never seem to die. "Beware of the Delta Variant! Stay safe! Wear a mask!" the sign says. It's indicative of the way Re-POP has approached the pandemic.
"We don't want to take things too seriously, but yet, we want to do what's right," Hilgert said. "You want to respect people's boundaries and their choices, but, at the same time, you want people to be protected."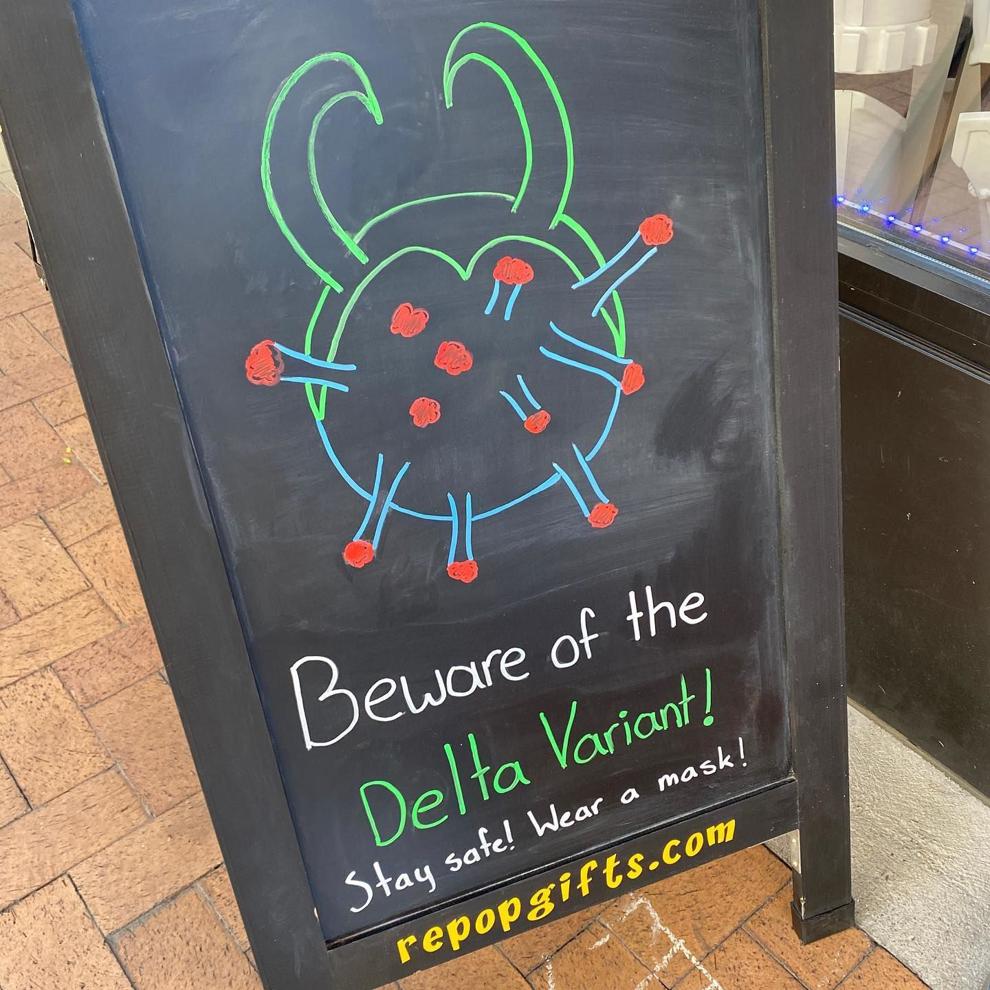 Business owners and managers say they don't want to require masks. "It would be easier" if they didn't, DeLaney said, but "it is the responsible thing to do for our community."
In the meantime, DeLaney hopes her Treasure Valley customers will get vaccinated. As of Friday, the vaccination rate among Ada County residents 12 and older was 63%, and in Canyon County it was 45%.
"Our fastest way to leave masks as a collectible item in memory of a challenging time is for as many people to get vaccinated as we can," DeLaney said.