Saturday marks one month since crisis standards of care were activated statewide in Idaho hospitals, as the Gem State continues to be mired in the COVID-19 pandemic.
Since then, over 500 Idahoans have died of COVID-19 and the state has slipped farther down the list of most-vaccinated states
The situation has alarmed health care workers, in part because of the potential to kick the can down the road.
"It will end up coming and getting us later. Because I think after one of the first couple waves, no one was having follow-up appointments," said Jeff Runyan, a respiratory therapist at Saint Alphonsus Medical Center – Nampa, in September during an Idaho Press visit to the intensive care unit.
"We got this massive wave," Runyan said. "People were just sitting and getting worse and worse and worse."
Joshua Holweger, a doctor of pulmonary and critical care, told the Idaho Press in September that doctors had been summoned to work in the hospitals, often taking them away from their other patients with less urgent needs.
"I don't think we actually have any new patient visit spots available until January in my clinic, our clinic," Holweger said on Sept. 16. "These are people that really should be seen more often, at least for most of them, than we can right now."
Idaho Hospital Association Vice President of Government Relations Toni Lawson echoed those concerns.
"This is not a sprint," Lawson said. "This is going to be a long race, I'm afraid."
Right now, hospitals are in crisis. There are high patient volumes in hospitals and staff members are being asked to put in extra hours and do more, Lawson added. But even once COVID-19 hospitalizations are under control, crisis standards of care will have a longer-term impact on the local health care system.
"(It's) going to continue because we're going to have ... just a backlog of procedures, surgical procedures and other things that are going to have to take place," Lawson said. "While we may not be in crisis standards of care, we will still be scrambling to meet the demands that we have from patients that have been putting off care."
COVID-19 hospitalizations hit their highest mark yet at 793 on Sept. 24, eclipsing the previous peak set last December of 496. The number of patients with COVID-19 hospitalized in the intensive care unit appeared to peak at 213, also on Sept. 24. The previous peak was 126 ICU hospitalizations.
In other epicenters, and even in Idaho last winter, experts warned of the potential to overwhelm the health care system. Just a few states besides Idaho have managed to do so.
Most recently, Hawaii Gov. David Ige released health workers from liability if workers have to ration health care. Additionally, some Montana health care providers are under crisis standards and Alaska has also enacted statewide crisis standards of care. Arizona and New Mexico declared crisis standards earlier in the pandemic.
The surge of cases has overwhelmed public health districts as well. As of Oct. 13, Central District Health is processing about 600 labs, or cases, a day. Nearly 2,000 labs are waiting to be processed and Central District Health is receiving over 300 lab reports a day, though not all are new cases.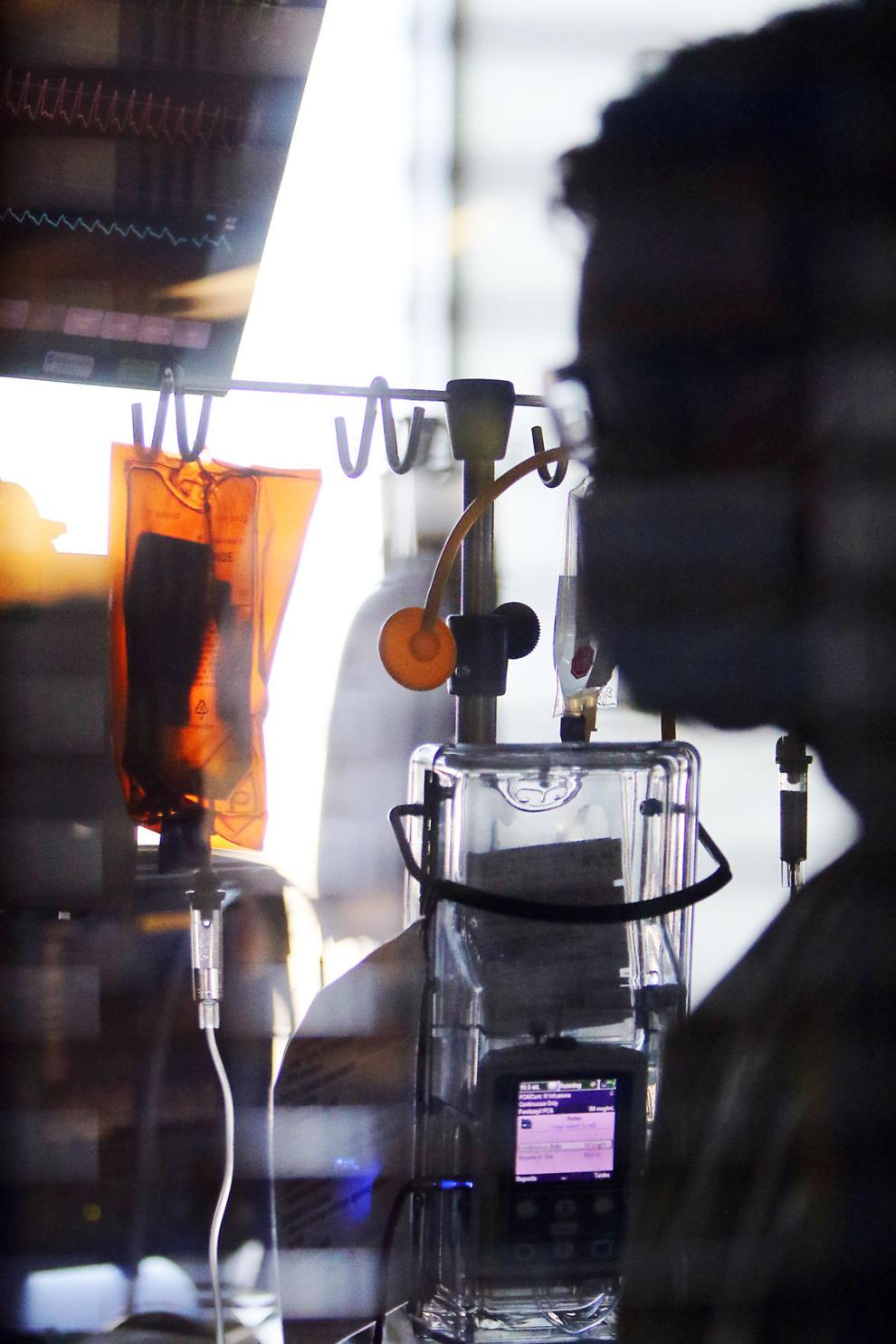 "It feels like you're on a hamster wheel, just running," said Gina Pannell, Central District Health family and clinic services division administrator. "There's a burnout, a COVID-19 fatigue that's happening."
Public health staff have been yelled at, swore at or hung up on when reaching out to people who test COVID-positive, she said.
"We have a lot of staff that joined in because they want to help the community," Pannell said. "To have that be how you're received, it's just really challenging for them to keep going. We've had a lot of turnover."
A diminished workforce as workers burn out and leave the field is a concern, Pannell said. The number of people wanting to volunteer and students reaching out to Central District Health expressing interest in a career in public health has dwindled.
The organization also wants to be credible, and Pannell said it's hard to say the politicization of the coronavirus hasn't impacted Central District Health's credibility.
"We also have a clinic here where people can come and receive primary care," Pannell said. "That's a model that's tied to our brand at Central District Health ... if the stigma continues about the work we do, there's just a concern that our other programs will be impacted."
When the state went into crisis standards, David Pate — a physician, current member of the governor's coronavirus work group and retired president and CEO of St. Luke's Health System — cried for the first time during the pandemic.
"It just hit me because of how profound that is," Pate said. "The last emotion was there was this little bit of (a) spark of hope in me, that maybe now Idahoans will take this seriously. Maybe now things have gotten to the point where they'll change their behavior."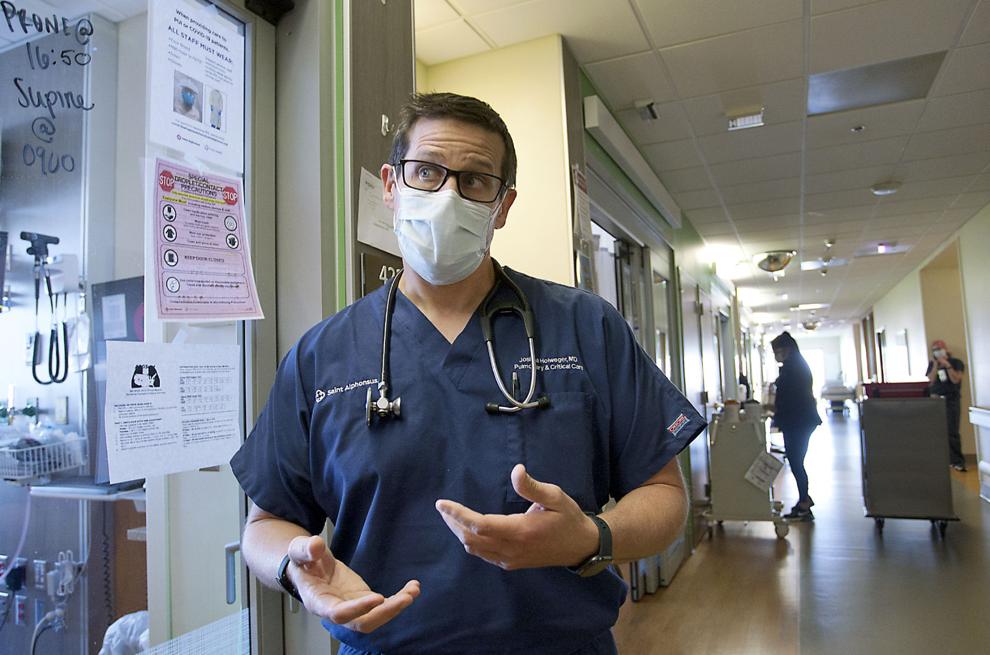 Over 3,000 Idahoans have died of COVID-19 since the pandemic began, meaning more than 10% of the total deaths have taken place since Sept. 16, 2021. At this point, only West Virginia has fully vaccinated less of its population and every single state has given at least one dose to more of its population.
A lot of discussion has focused on COVID-19 deaths, Pate said, but there is suffering left behind for those who are living.
Health care workers are burning out and other patients are dealing with long-term effects of COVID, the latter of which Pate said could burden the health care system and in addition, impact health care costs. This would be a problem for employers offering employer-sponsored insurance, workers and people on Medicare or Medicaid, he said.
People are also showing up with more advanced disease after missing care, Pate said.
For something like a fast-growing cancer, a delay can mean further cancer spread, decreased chances for a cure and decreased life expectancy. For a slow-growing cancer, deferring care may not be a physical problem.
"I can tell you as a cancer survivor myself, the day you find out you have cancer, you want your surgery the next day," Pate said. "It is a tremendous psychological burden."