"Our hospitals … are in crisis, our health care workers are tired, and they've been going at this for a long time," said Boise Mayor Lauren McLean during a city council meeting Tuesday. "They need our support … We need the community to get vaccinated, to wear your masks inside, and if you're outside in close contact with people, wear your masks … to try to get a handle on this while vaccinations are increasing."
Just seven weeks after the last Idaho National Guard deployment ended, Little activated troops and called in federal personnel to help Idaho hospitals respond to yet another COVID-19 surge. Idaho reported more than 2,300 additional COVID-19 infections between Friday and Monday, and the statewide test-positivity rate now exceeds 26%, according to tracking by the Johns Hopkins University's Coronavirus Resource Center. A 5% or lower positivity rate signals the virus is under control.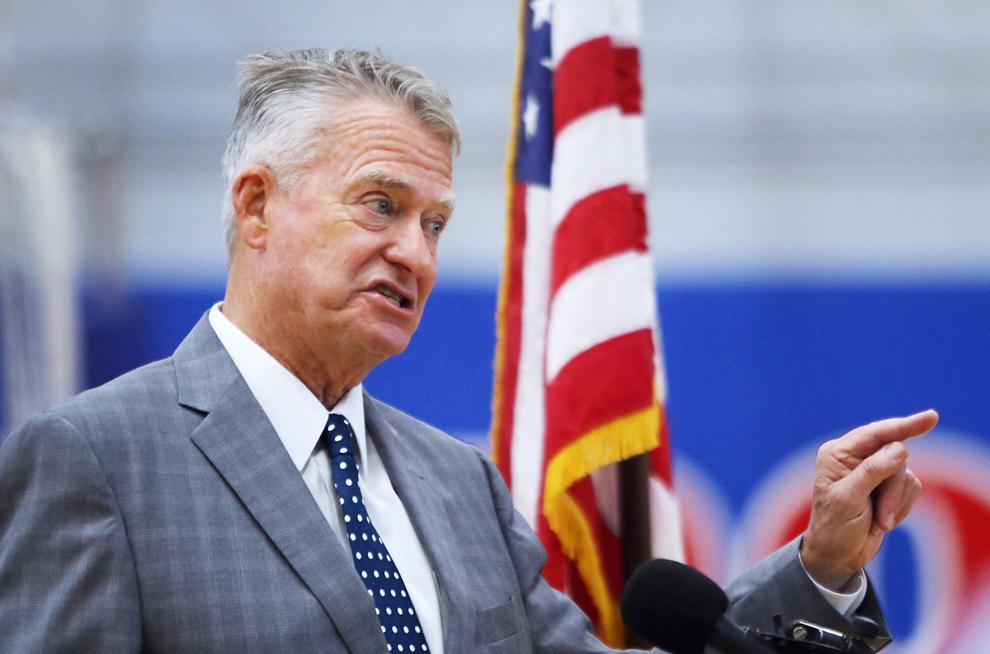 Meanwhile, Treasure Valley schools are back in session; some are requiring students and faculty wear masks. McLean on Tuesday thanked the Boise School District for requiring them. Two schools, just weeks into the 2021-22 school year, have already been disrupted by outbreaks, Idaho EdNews reported. Meridian's Compass Public Charter School temporarily closed due to an outbreak, and Grand View Elementary in Owyhee County moved to remote learning after more than a third of its 94 students were exposed to the virus, Idaho EdNews reported.
On Wednesday, a group of dozens of health care groups issued a letter asking for help and expressing "alarm at what we are witnessing now."
Health care workers are a diverse group of people, representing all political affiliations, said the letter, signed by nearly 30 health care providers, including medical groups and hospitals across the state.
"The fact is, we don't see COVID-19 as a political issue, but rather a health crisis affecting us, our families, and our communities," the letter said. "We want to go back to normal more than anyone. We are tired and we miss our families. We hate seeing the often-preventable suffering of so many ill people. The thousands of deaths and long-term illnesses of our neighbors has taken an immense mental toll on our workforce."
The facts about the highly contagious delta coronavirus variant "are alarming," the letter said. People infected with the delta variant will spread the infection to five to eight other people. As of Tuesday, more than 540 patients in Idaho were hospitalized with confirmed or suspected COVID-19 and 167 of those patients were in intensive care units with confirmed COVID-19.
"Perhaps most discouraging is the fact that approximately 97 COVID-19 patients in Idaho were on a ventilator, the highest recorded number at any time during this pandemic," the letter said. "What is most alarming? That the worst is yet to come. Children are headed back to school, which is where we want them, but the natural proximity of kids in classrooms during a highly contagious outbreak of COVID-19 is distressing to parents and the health workforce alike."
The letter went on to say that the numbers of cases in Idaho could worsen in the coming months, with higher infection rates than any week in 2020. The health care providers urged Idahoans to get vaccinated and wear masks in public.
"These are extremely small yet effective measures you can take to save lives and help us all get back to normal," the letter said. "We don't want to see you in the ICU. We want to see you live your life."