NAMPA — As crime in Nampa continues decreasing, the police department believes it's 42 officers short of being properly staffed.
The calculation is based on wanting to have 1.5 officers per 1,000 residents, which Nampa Police Chief Joe Huff said "used to be a quasi-national standard" that the department has stuck with. Significant population growth in the past several years has amplified the gap in the ratio. Now the police department, which has 134 officers and sits at 1.21 officers per resident, is trying to catch up.
"We are behind where we want to be but I can tell you that our city council and our mayor are definitely pushing us in the right direction," Huff said. "We know where we need to get to and it's going to take time to get there."
The department is increasing efforts to stock up, with a plan for eight new positions in Nampa's proposed fiscal year 2022 budget. The department also applied for a federal grant that would pay for eight new positions for three years, allowing the department to grow in the short term and giving the city council time to plan in the long term.
Sixteen new positions total would be progress toward erasing the 42-officer shortage. Even if the city council approved all 42 positions, Huff said the department wouldn't be able to onboard that many at once.
With potentially 16 newcomers in one year, Huff said "I just couldn't ask for anything more than that."
Former Nampa Mayor Bob Henry appointed Huff to his position in December 2015. That year, Nampa's population was an estimated 89,210, according to the Community Planning Association of Southwest Idaho (COMPASS). This year, it's an estimated 110,980.
When Huff took over, the department was authorized to have 117 positions but only had 103. Huff recalled Henry wanting to beef up the numbers. Since then, Nampa has added 39 officer positions and it's still been hard to keep up with its goals, Huff said.
In addition to the officer positions, support staff has also increased. In the upcoming budget cycle, four of those jobs are proposed to be added, too.
"The credit needs to go back to the mayor and the council because we seem to have it pretty good right now," Huff said. "We're asking and they're not giving us fluff. They're giving us exactly what we need."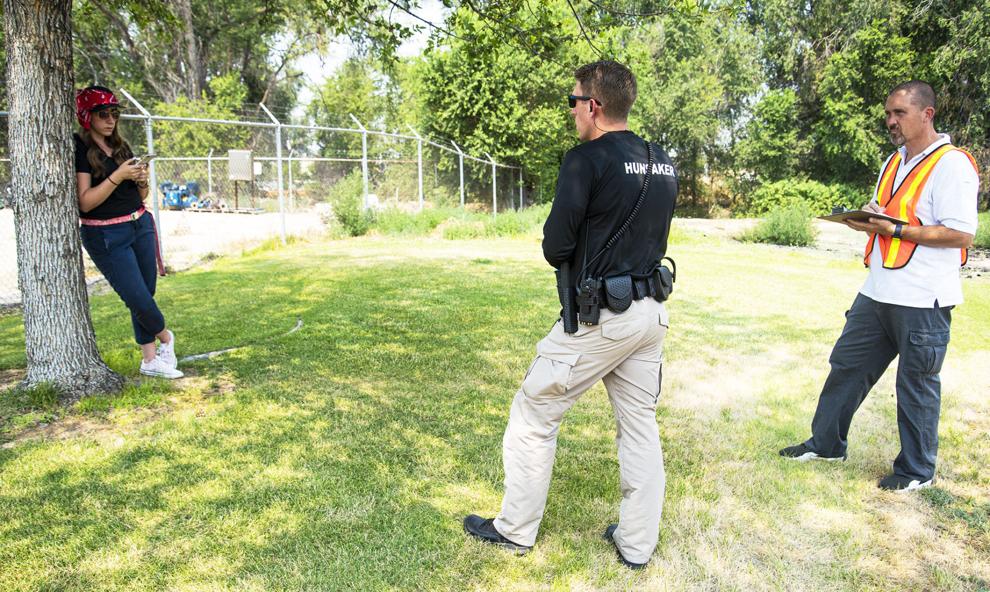 Despite being short of its 1.5 officers per 1,000 residents goal — which Huff said is a "well thought out" standard the department maintained based on the number of calls received — crime has decreased in the community.
In 2019, Nampa launched a more proactive policing approach that included analyzing data on when and where crimes took place. The department immediately saw a major decrease in crime. As of this week, Nampa PD had 201 fewer victims of part 1 crimes like burglaries, rapes, thefts and assaults, compared to this time last year. Huff called that "pretty astounding" considering the city's rising population.
"We are definitely doing a good job at it," Huff said, "but there's just so much more we could be doing if we ever achieved this 1.5 number."
During a June 7 city council meeting, while discussing a potential new housing development, councilwoman Sandi Levi brought up police staffing as a factor in approving or denying new developments.
"We are so far behind, there is no way we're going to be able to catch up," Levi said. "When I look at the reality of that, I'm looking at law enforcement, when he's called to my house or she, do they have adequate back up? And secondly, can they keep our community safe? We really have to be taking this into consideration."
Based on the number of new houses already approved in the first half of 2021, assuming each house accounts for 2.67 people, Huff said there will be a need for 4.4 officers just to cover the people who move in a few years from now.
"It seems like we take three steps forward and it's not like we really gain anything," Huff said. "We're maintaining but we're not gaining. We've laid a good strategic plan out for the city on how we can get there."
Meridian Police Chief Tracy Basterrechea said his department is also short. The department is allotted to have 129 officers but only has 113. He complimented the city council for providing positions, but said there's been difficulty recruiting applicants.
Basterrechea said there used to be hundreds of applicants for just one or two police jobs. Now there might be around 50 or 60. After testing and background checks, numbers are "usually pretty thin," he said.
That's a concern for Basterrechea. He thinks the profession overall needs to better explain what it does.
With 113 officers, that equals 0.88 per 1,000 residents based on COMPASS' population estimate of 127,890. Meridian's staffing goals are based on a model relating to how often someone sees a patrol car in their neighborhood.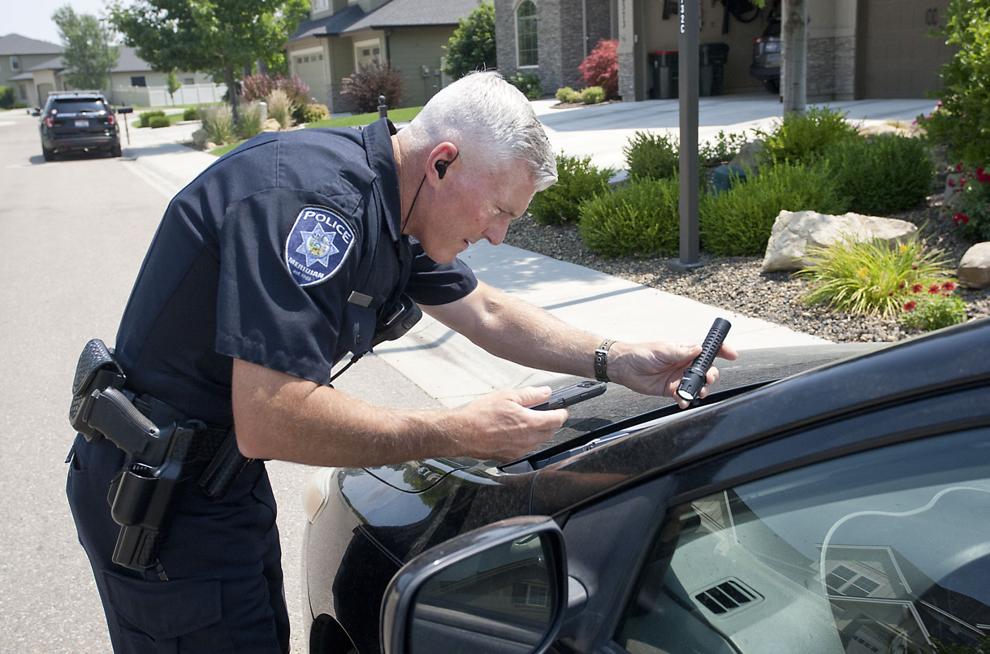 Basterrechea pointed to a combination of the population growth, turnover within the field and a decreasing number of applicants as combining to create a staffing hole.
"We have to do a little bit better job," Basterrechea said, "trying to figure out with the next generation of leaders, it seems like people are a little easier at moving from job to job rather than sticking with one job for a career. I think we have to sell the benefits of what policing looks like as a career."
Caldwell Police Captain Devin Riley said his department is properly staffed with 76 officers, but could "absolutely" use more. There was one opening created recently and the department is in the process of filling it. Riley has been captain for six years and because of retirements, turnover and training new hires, he said it's rare that the department is fully staffed.
The 76 officers equates to 1.19 officers per 1,000 residents based on a population estimate of 63,760.
There were 21 applicants who attended Caldwell's testing day last week. Eighteen advanced to the interview portion. Years ago, Caldwell used to attract between 75 and 100 applicants for positions. The low numbers are fine for one position, but Riley said he'd be concerned if he was hiring for a handful of positions at once.
In the Boise Police Department, there are about 300 officers, which checks out to roughly 1.26 officers per 1,000 residents. The department wants to both increase that number and keep up with population growth, spokesperson Haley Williams said in an email.
In April, Boise Police Chief Ryan Lee told the city council the police department will potentially need to hire an additional 100 officers by 2031 to keep pace.
Coming up with the money to support these positions circles back to city governments. In Nampa, Huff acknowledged elected leaders for trying to address his asks.
On Thursday, officers in Nampa went through training. It could take new hires around eight months before they even get out on the road. Once there's a hole in staffing, it's difficult to eliminate.
In Nampa, though, the staffing situation hasn't prevented crime from decreasing.
"With crime continually going down, as the population is increasing," Huff said, "it tells you the right formula is in place right now."