CALDWELL — Crystal Gallo noticed something different about her son, Jossiah, this week. Since school started, Jossiah, a second grader, has not been excited to share what he did during the day. But this week, he eagerly told stories about what he did after school at the Nampa Boys & Girls Club's new site in Caldwell.
"He keeps very to himself usually, and lately, he has been coming home so happy, such a different kid," Gallo said. "It's crazy."
The Boys & Girls Club of Nampa opened its new Caldwell site last week, thanks, in part, to a $1 million grant from the Idaho Department of Health and Welfare.
"We have had quite a few parents that have reached out before asking if we have a site in Caldwell, and we just didn't have the resources or manpower to do it," said Melissa Gentry, the club's executive director. But the grant changed that.
"We're really excited that we're able to provide the service in Caldwell."
Boys & Girls Clubs of America is a national nonprofit organization with local chapters across the country. The club's mission is to help kids succeed by providing a safe space, caring mentors, and programs to help kids succeed academically and personally, according the organization's website.
The new site, located at Indian Creek Academy (1512 Fillmore St., Caldwell), opened Monday and will serve up to 150 students, Gentry said. The site is used solely by the club. There were plans for the site to host an alternative middle school, but there was not enough enrollment to merit one, said Jessica Watts, communications director for the Caldwell School District.
The program serves students in grades K-5, though Gentry hopes it can expand to serving middle school and high school students eventually like the Nampa site does. The program currently buses kids from Washington, Van Buren, and Wilson elementary schools when school is over for the day.
Gallo heard about the new site through a friend, and after she and Jossiah attended an orientation, he was sold.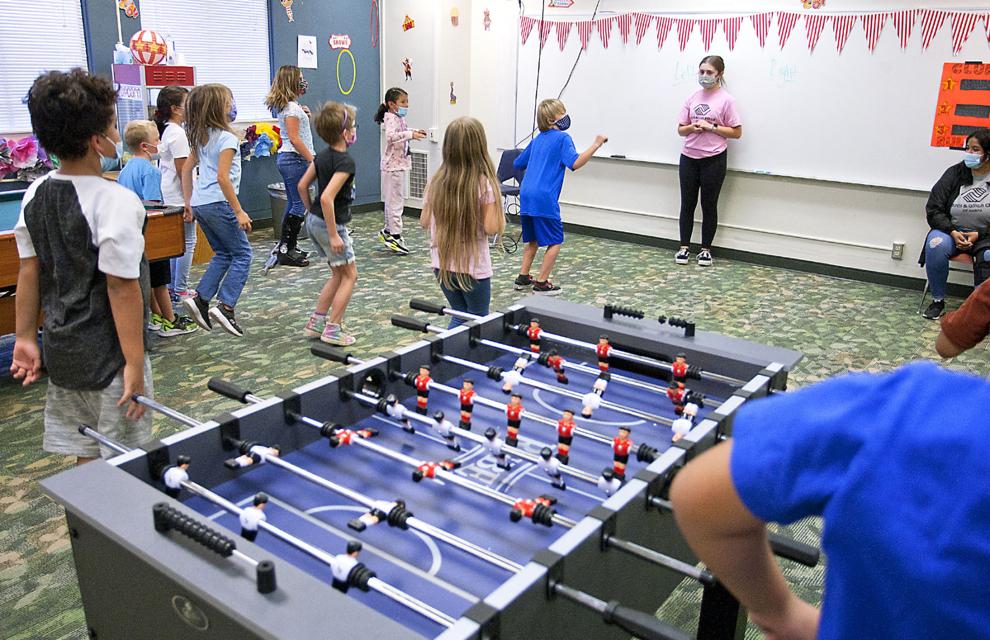 "He was instantly like, 'Please, Mom, can I do this?'" Gallo said.
The program also serves a great need in the community for affordable care for kids. For many families, parents are working multiple jobs, are not often home, and have to leave kids to care for themselves, Gentry said. Gentry recalled talking to a mother who used a camera to communicate with her children at home while she was at work.
Many local families also earn too much to qualify for assistance with paying for childcare, but not enough to comfortably afford childcare, Gentry said.
For kids to participate in the club's Caldwell site, parents can attend an orientation and pay $25 per child per year. The rest of the cost of hosting kids is covered through corporate and private donations, Gentry said.
Caldwell Mayor Garret Nancolas said the club's expansion into Caldwell is a great asset to the community, in addition to the services offered by other entities that already serve the community, such as the YMCA.
"All of these elements are helpful to the health and well-being of our youth, and not just physical health, but mental health," Nancolas said.
Thursday afternoon, when the first bus of the day arrived, the kids seemed tired from the day, but glad to be there. The school site director, Dee Pederson, asked the students how their school day was as they filed inside, past posters of inspirational quotes, such as "Today, I choose joy," for a game of Simon Says in the building's exercise room.
Next, the students headed downstairs to the school's cafeteria for a substantial after school snack. Many students' families experience food insecurity, and this snack can help address that, Gentry said.
Then it was back outside for a half-hour of free-form play. Kids and staff tossed footballs and kicked soccer balls together on a large grass field, and tried their hand at tetherball and jump rope on the black top.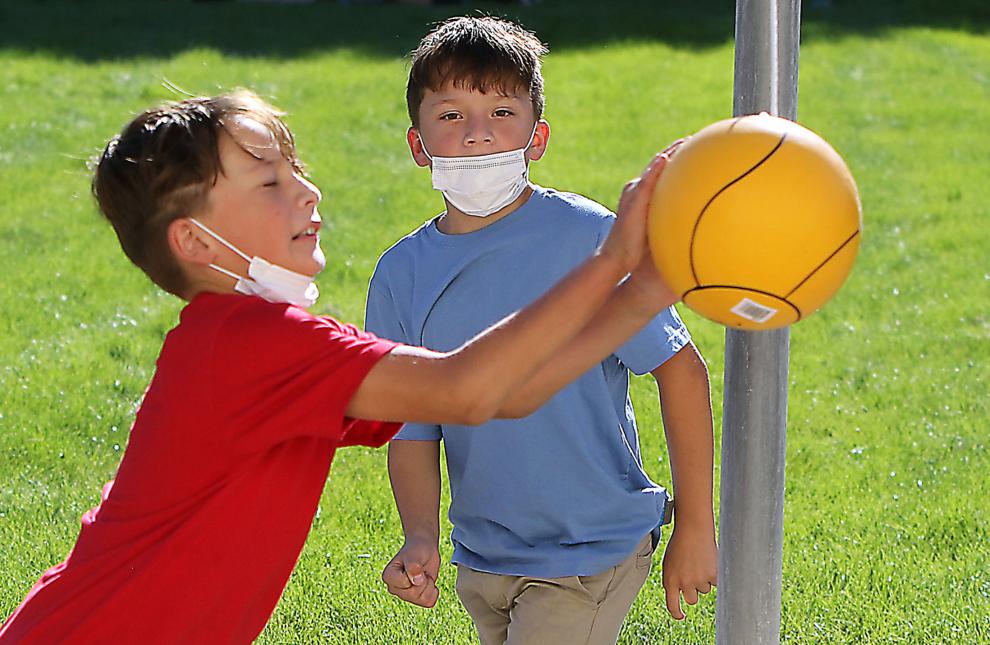 The exercise time is usually followed by study period where students can get their homework done, Gentry said. Staff also offer other programs geared toward healthy lifestyles, including mental health and fitness.
Gentry said her chapter is "blessed" to be part of the larger Boys & Girls Club and can offer programs that are evidence-based, meaning they have been shown to help kids.
"We run a lot of the same programs (as other chapters) because we know they work," Gentry said, "but the nice thing is we can always adapt them to what the community needs."
The services offered by the Boys & Girls Club help kids reach their potential in ways that ultimately benefit the community as a whole, said Caldwell School District Superintendent Sharlene French.
"It is through these meaningful connections and experiences that our children are empowered to become caring, responsible citizens of our community," French said in an emailed statement.
The first day, 28 students attended, and Gentry hopes to average 75-100 each day. If parents want their children to join, they just need to attend an orientation to learn about the program, sign-up in person, and pay the annual fee. The club will be hosting an orientation from 6-7 p.m. Wednesday, Sept. 29, and will continue to host them on Wednesdays until the program is at capacity, Gentry said.
The chapter is also in the process of hiring new staff for the Caldwell site as well as their Nampa site, Gentry said. The Caldwell site is blocks from the College of Idaho, and Gentry thinks some of the staff roles could be appealing to its students.
Amanda Schreiber's two boys, Beckett and Crew, started attending the new site this week. It is meeting a need both for she and her husband, and the boys, Schreiber said.
"We saw that the Boys & Girls club was opening up and my kids were really excited to have a little more structure after school while I'm finishing up my workday," Schreiber said.
"So far this week, they've continued to ask me to pick them up later and later," she said. "I'm taking that as a good sign that things are going well and that they're enjoying it."