WASHINGTON — A Meridian man has pleaded guilty to one felony count of obstruction of an official proceeding for his role in the Jan. 6 insurrection at the U.S. Capitol by loyalists of then-President Donald Trump.
In the plea hearing Wednesday, Josiah Colt admitted that he brought weapons and other tactical equipment to Washington, D.C., before the siege on the Capitol and that he obstructed an official proceeding — the charge to which he pled guilty — by disrupting Congress as lawmakers prepared to certify the vote electing President Joe Biden.
In exchange for Colt's plea and future cooperation in other cases, prosecutors agreed to drop three other felony charges against Colt.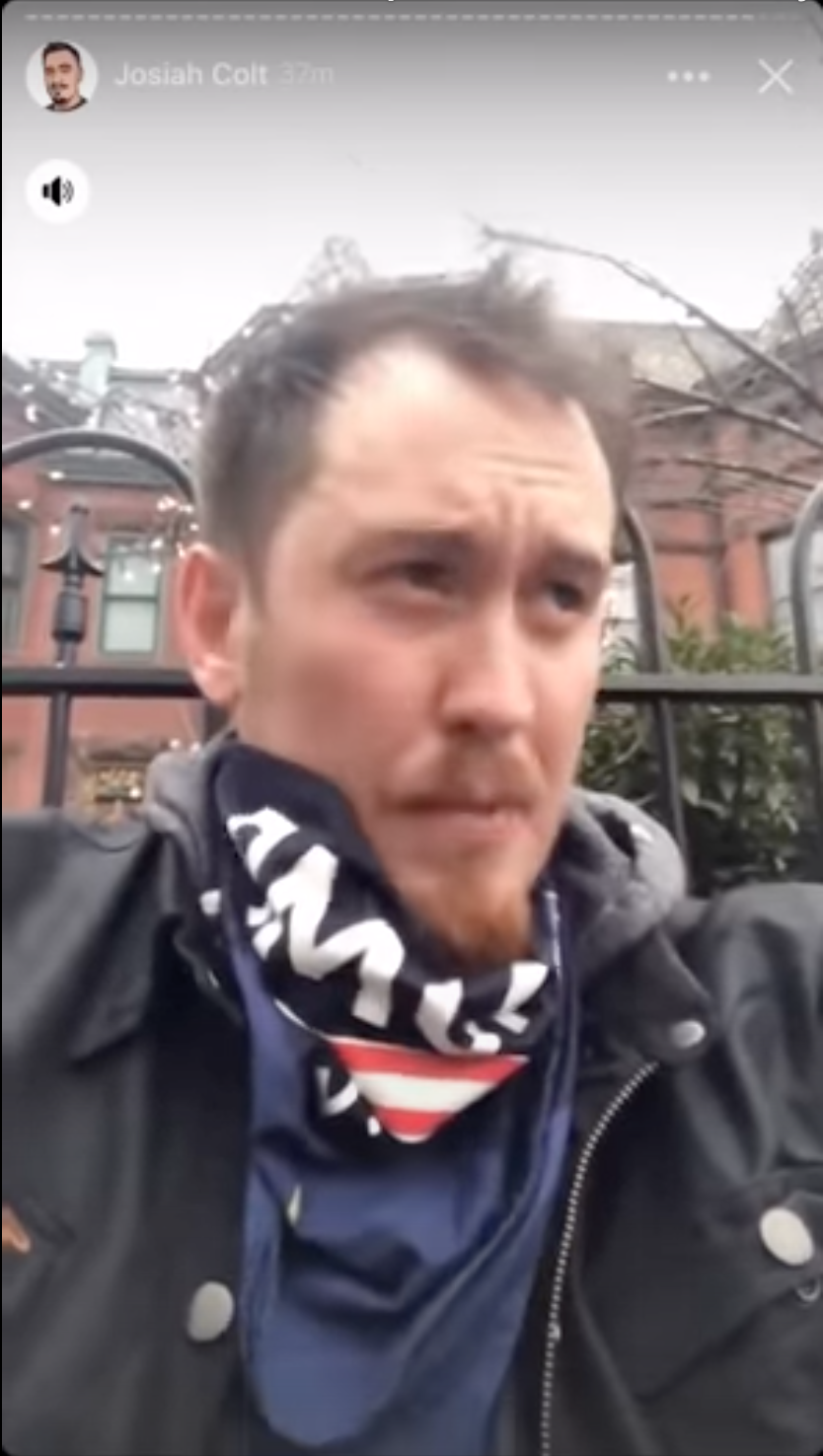 U.S. District Judge Thomas Hogan told Colt, 34, that the charge carries a potential sentence of up to 20 years in prison, but said that under federal sentencing guidelines a sentence of about five years would be more likely. Still, the judge could issue a longer or shorter sentence than that depending in part on his own discretion and whether Colt's testimony is useful to prosecutors in other cases.
Colt was the first Idaho resident to be charged in connection with the insurrection earlier this year.
He made national headlines after he was photographed dangling from a Senate balcony during the siege. He also mistakenly bragged that he had sat in House Speaker Nancy Pelosi's chair. Photos and videos of Colt sitting in the chair were widely circulated. The chair Colt sat in was the seat reserved for former Vice President Mike Pence.
During Wednesday's hearing, Colt agreed that he and two other men — Nathan DeGrave of Las Vegas and Ronnie Sandlin of Memphis, Tennessee, both charged separately — brought a pistol, a "pocket gun," gas masks, a handheld stun gun, body armor, knives, ammunition, bear spray, walkie talkies and an expandable baton to Washington in advance of the insurrection. Colt agreed to cooperate with the investigation into other rioters, including, potentially, Sandlin and DeGrave, WUSA9 reported.
Under the plea deal, Colt also admitted that he repeatedly yelled for the crowd at the Capitol to "breach the building," and that he saw Sandlin punch an officer in the back of the head in an effort to gain access to the balcony.
Colt's next court hearing is scheduled for Oct. 18 before Judge Hogan, WUSA9 reported.
Some of this information was first reported by WUSA9, read its full report here.