Three incumbents came out ahead in the Meridian City Council election with all precincts reporting, according to unofficial Ada County election results.
The three challengers, Mike Hon, Adam Nelson and Hunter Wolf, ran against Luke Cavener, Treg Bernt and Joe Borton, respectively, in what was an unusually contentious Meridian City Council race leading up to Election Day. The closest race was between Cavener and Hon, who were separated by 56 votes for seat 6.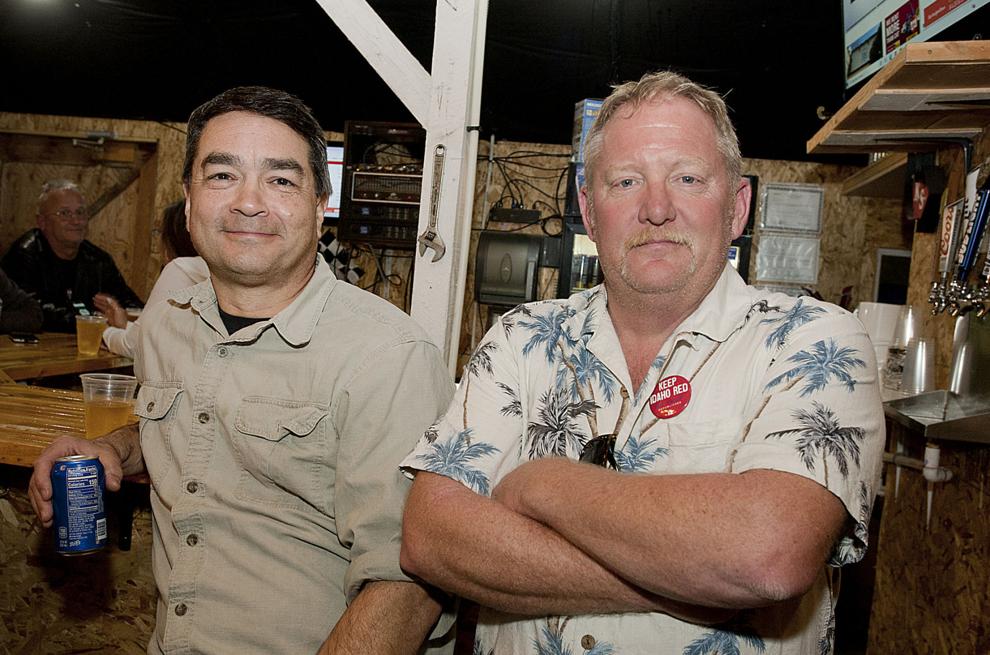 In seat 2, Borton held his seat with around 59% of the vote, or 7,759 votes, and Wolf finished with over 41%, with 5,467.
"I'm very pleased with the support," Borton said on Tuesday evening.
Wolf did not immediately respond to a request for comment.
Seat 4 saw Bernt garnering 51% of the vote, with 6,832 ballots cast in his favor. Nelson had 49% with 6,560 votes.
"It feels great," Bernt said. "I'm grateful for the support from the citizens of Meridian who voted for us."
There's always room for improvement, Bernt said, adding he plans to sit down with people who supported his opponent and hear their concerns, including potentially ConservativesOf: Meridian.
Hon, Nelson and Wolf were endorsed by ConservativesOf: Meridian, which is a local sect of an Eagle-based super PAC. ConservativesOf: Meridian has been trying to get the slate of challengers elected as part of an anti-apartment, pro-parking and anti-transgender platform.
ConservativesOf: Meridian did not immediately respond to a message seeking comment for this story. Nelson did not immediately respond to a call and a text seeking comment.
For seat 6, Cavener garnered 47.3% of the vote with 6,380 votes cast for him and Hon had 46.9% of the vote with 6,324.
"It's exciting," Cavener said. "It's nice to have the campaign season come to a close."
Cavener echoed Bernt's goal of engaging with residents who didn't vote for him, to hear their concerns.
Scott Garbarino had also filed as a candidate for the seat but told the Idaho Press in September he later chose not to run and would instead support Hon's campaign. Garbarino still collected close to 6% of the vote, with 785, which is more than the difference between Hon and Cavener.
Hon did not immediately return a call seeking comment.
On his campaign's social media account, Hon indicated he plans to officially request a recount. Candidates cannot request recounts until results are canvassed by the Ada County Commissioners, which is scheduled for Nov. 9.
In a statement posted to their Instagram account Wednesday, ConservativesOf: Meridian said the campaign had been "amazing and inspiring."
"We are extremely proud of the race we ran for the 2021 local election!!" the group wrote. "We made a strong statement to the city of Meridian that city council needs to be more responsive to our citizens and we hope this tight race opened the incumbents eyes to that fact."
Cavener joined the Meridian City Council in 2014 and works as managing director of western advocacy for the American Cancer Society Cancer Action Network. Hon is an associate broker and developer.
Bernt owns a flooring business and joined the council in 2017. Nelson is managing partner at the Meridian Speedway.
Borton served on the council from 2005 to 2008 and from 2013 through the present. He is a managing partner of Borton-Lakey.
Wolf has not responded to requests for comment from the Idaho Press, and he did not participated in any candidate forums leading up to the election.