On Tuesday, Middleton residents will be asked to elect three people to the school district board of trustees. The candidates are: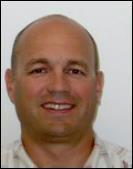 Name: Bryan Foote, incumbent 
Name: Aleisha McConkie (photo unavailable)
Board trustee related experience: None
Top three issues you wish to address as a board trustee:
1. I would like to increase transparency between the district, educators, students and families by having more open communication. I want stakeholders to know they have a voice and someone that can listen to their concerns or their accomplishments.
2. I would like to see another school built in Middleton to accommodate our growth.
3. I would like to ensure that our kids in Middleton have the opportunity to learn in the best environment, with the best resources we can provide so that they can have the skills needed for a successful future.
What you plan to do as a board trustee: As a board trustee I plan to provide more open communication between the board and stakeholders. I will encourage their input and questions. I will be an honest steward of our tax dollars when approving budgets and making other financial decisions. I will work as team with the superintendent, board members, educators, and parents to identify needs in our schools. I will make sure that we are seeking to employ and keep teachers that have the vision of "Every Child Learning Every Day, and help to prepare our children for successful futures by giving them the best education and resources that we can.
Why should voters vote for you: I am a vested parent that understands the importance of a good education. I have the time, energy, and passion to make a difference.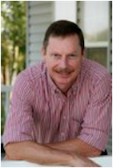 Name: Marc Gunning, incumbent
Occupation: Business Owner / State of Idaho
Board of Trustee Related Experience: I have been on the Middleton District School Board for 4 years and currently the Vice Chairman.
Top Three Issues You would like to address as a board trustee:
1. Set higher standards for student achievement that will set up our Middleton Students for success in life. To that end, we need to continue our investment in curriculum--starting with math and tied to related teacher professional development. This way we are making the structural changes to consistently achieve those higher standards.
2. Focus on alignment, bridge building and a shared purpose between: Administration, Teachers, and Community
3. Continue to ensure our board has a culture of excellence and leadership focused on student outcomes and good stewardship of our tax dollars.
What you plan to do as a board trustee:
Want more news like this in your email inbox every morning?
1. Ensure we continue to invest in curriculum in a strategic way. Include community members and teacher representatives in those curriculum selection and planning efforts.
2. Wisely manage our investment in new buildings to align with Middleton's growth.
3. Help facilitate board engagement in strategic planning. Promote board training and development.
4. Continue to foster communications with the community, teachers and Administration
5. Represent our local public school's needs within the state whether at the School Board Association or with our legislative leaders.
Why should voters vote for you:
Vision and passion: Preparing every Middleton Student to succeed at life while ensuring the wise and efficient use of our tax dollars.
Experience: As a Family man and father I am passion about education. As a 26 year High Tech Executive and owner of two business I understand the economic impact of education for individuals and our country.
Results, highlights include:
• Well managed balance between needed building and our property tax rates.
• Process to select curriculum in a way the brings together our community, teachers and administration.
• The hiring of a great new superintendent.
• A robust set of activities and programs to give our students opportunities beyond the class room.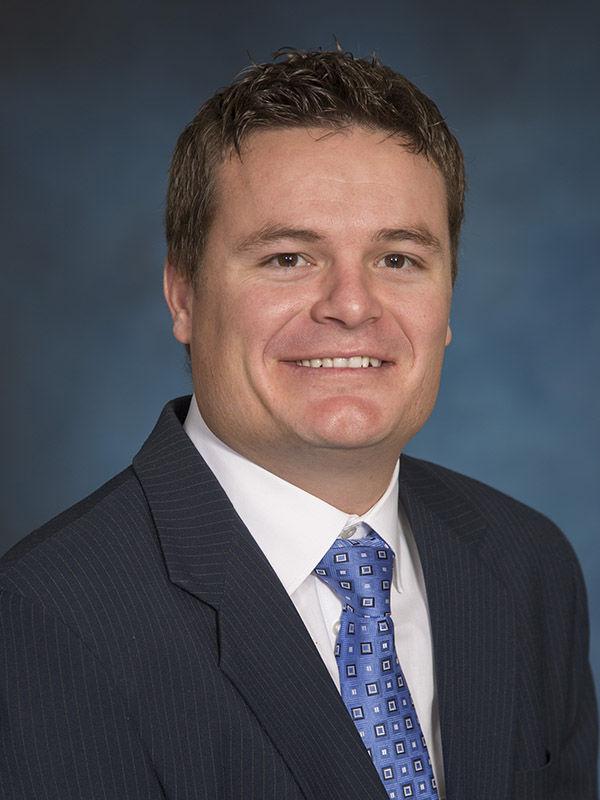 Occupation: Owner of Miller's Performance and co-owner of MM Auto Sales.
Board Trustee Related Experience: As a business owner, I consult with all types of people within and outside of the business community. I provide knowledge to companies on how to save on expenditures, and help their personnel authorize the use of funds and be more efficient with their time and resources. I am constantly striving to help companies build a business model where they can put employees in the best situation to help save time and money. Because of my business experience, I believe I will bring unique talents to the Middleton School Board that will be advantageous to the community and taxpayers.
Top Three Issues you wish to address as a board trustee:
1. Education: I have witnessed first-hand the importance of a great education. I graduated from college with a Bachelor's of Science degree from BYU Idaho. My goal is to give all students in the Middleton School District access to a great education at the lowest possible cost to the taxpayer. I will do this by insisting that we hire the best and most qualified teachers available; by hiring the best and most qualified administration available; and by insisting that our curriculum meets or exceeds the needs of our great students.
2. Middleton Community and School Interaction: I was born and raised in Middleton. I love this community. I'm grateful for the education I received from Middleton Heights Elementary School, from Middleton Middle School and from Middleton High School. I know that it is important to have the community involved in our schools. My goal is to help the Middleton Community and the Middleton schools work more synergistically to support one another. We need to make this a priority so that we have continuity in its best form.
3. Extracurricular Activities: Several years ago the Middleton taxpayers voted to provide our district with some of the greatest extracurricular facilities in the state. I would like to see these facilities benefit our community to their full potential. As a former basketball coach at Middleton High School, I have enjoyed training our kids in such high quality facilities. I love that our students have taken advantage of them. I would like to see the same facilities available for use by the Middleton community and taxpayer. I believe that our kids should be surrounded by great role models while involved in extracurricular activities. It is my goal to make sure evaluations of coaches and staff are performed in a fair and truthful manner and that voices from members within the community are heard during the evaluation process. This evaluation process will help our students succeed in any activity in which they put forth the effort. Extracurricular activities and the role models I had shaped me into who I am today. I feel it is important we give our children the best opportunities available to them. It is my goal to help facilitate their dreams by hiring the best coaches and staff possible.
What you plan to do as a board trustee: I plan to work hard to benefit the community. I plan on attending my meetings. I plan on asking the tough questions others may not want to ask so that we can make wise choices on behalf of the taxpayer. I plan on getting to know the teachers and employees of the school district. I believe it is very important to interact with students and teachers to ensure progress. I plan to improve our evaluation process for all district employees so that we have continual progression within the district at all levels. I want to make sure district employees are making an honest effort to help our student's succeed. Finally, I plan on making this community aware of the best possibilities that are out there for our students.
Why should voters vote for you: Voters should vote for me because I care deeply about our community and I want it to succeed. Middleton is my home. I was born and raised here. I will work hard to listen to the concerns of this great community and act to address their issues. I ask for your vote so that together we can move the Middleton School District forward.
Marianne Blackwell, running unopposed. Blackwell is sister to trustee candidate Briggs Miller.