On Monday, Colby Ryan, the adult son of Lori Vallow and sister to Tylee Ryan and J.J. Vallow, sat down with a journalist for the first time. He did a 43-minute interview with Justin Lum on Fox 10 Phoenix.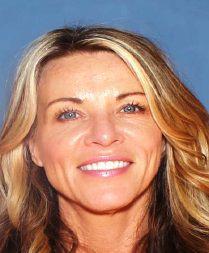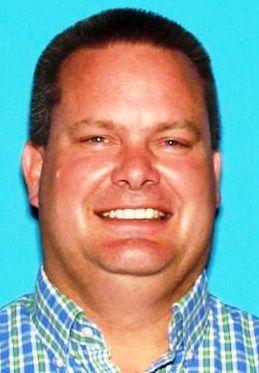 Colby Ryan's siblings have been missing for months, and his mother is avoiding questions from police and media — and even her first-born son — regarding their whereabouts. Colby hasn't seen any of them since August, when they left Arizona following the shooting of Lori's fourth husband, Charles Vallow. Charles was the stepfather to Colby and Tylee and J.J.'s adoptive father.
In the interview, Colby provided insights into life inside the Vallow home. After Lori married Charles, Ryan spent years as a minor living in the home of Charles and Lori.
Charles, Ryan said, was never violent. He saw Charles as a positive father-figure and role model.
"He was a good person," Ryan said.
Those following this case won't be surprised that Colby's statements about his stepfather's demeanor are in direct contrast to what Lori told police after her brother had shot and killed her husband of 13 years in the Chandler, Ariz., rental home that Charles had rented for her and the children while they were separated. As previously reported by Lum, Lori told Chandler police that Charles had anger management problems and that he had gotten into a "physical fight" with Colby when her son was about 16.
Lori's brother, Alex Cox, shot Charles twice in the chest after he claimed Charles hit him in the head with a baseball bat during a confrontation. In police interviews, Lori and Cox gave conflicting reports about how the reported confrontation unfolded and whether Lori was in the house when Charles was shot.
But the lies didn't start or stop there.
Lori initially told Colby that Charles died of a heart attack. Colby didn't learn the truth until he went to Lori's rental home to console her — and even then it took quite a while for the truth to come out. After learning his uncle had shot Charles, Colby became upset.
"I was just like freaking out, I was going at (Lori), like why would not tell me what was going on … this is a million times worse than what you said," Colby said.
Colby felt that Cox's shooting of Charles was unjustifiable.
"I was just so mad that he got killed. No matter what happened, I just don't feel like he had to die for it," Colby said.
Lori also lied to Charles' adult sons about his death.
In text messages obtained by Lum, she told them she had "very sad news" that their dad "passed away yesterday." When one of the men responded asking what happened she replied that she was "still waiting for the ME report" and that she would let them "know more when I can." She then ignored their texts for several hours.
Nearly two months later, on Aug. 30, Lori stopped by Colby's place of employment with Tylee and J.J. They were moving, she said, but she wasn't specific about where. The three said their goodbyes to Colby, but little else. All Colby knew was that Lori said she had gotten a new job somewhere else.
He never knew she had moved to Idaho until two detectives came to his door in November looking for Tylee and J.J. Ryan was confused and quickly called his mom to figure out what was going on.
"She said, 'I got it. I'll take care of it, love you.' And that was it," Colby recalled.
Nearly a month later, as Rexburg police released news about the situation, Colby read an article saying police had searched Lori's Rexburg home the same day he made that call and found it empty.
"I freaked out, so I called my mom," Colby said.
The phone number was no longer working.
Colby continued to learn new information about his mother through news reports. Until those news stories, Colby had never heard the name "Chad Daybell."
"I was so pissed. … You've been married this whole time to someone I didn't know existed," Colby said.
Colby told Lum that he hasn't heard from Tylee since October. He continued to receive texts from Tylee after the move and through October. But he began noticing something seemed off. He repeatedly tried to call Tylee, but she never answered.
When Colby texted Tylee asking her to call him, she would text back saying she was too busy to talk. Yet even those texts didn't sound like Tylee.
"If you know how someone talks. You know if they put periods, if they say something over and over, if they capitalize. … They didn't seem like normal texts," Colby said.
Colby also was finally able to explain the Venmo transactions. For months, the public has speculated on two Venmo transactions sending money from Tylee's account to Colby in October.
Colby explained that Lori would often use Tylee's account to send him money, so it wasn't strange. Lori was not very tech-savvy and found it easier to use her daughter's account.
Those transfers are some of the last known activity from Tylee's social media accounts.
In another piece by Lum, he interviewed a woman in Hawaii who had a rental property that Chad Daybell and Lori Vallow had inquired about in person on Nov. 7, 19 days after Chad Daybell's wife Tammy had reportedly died in her sleep at their home in Salem.
The woman, Jeani Martin, told Lum that Chad said Lori acted "like two teenagers that had just been set free — they were just giddy."
In an online rental application, Chad said that he made $30,000 a month through his publishing company, according to Lum's report. He said he was looking for a rental for himself and his "new wife who lives here on Kauai."
The couple made no mention of children.