BOISE — When new Idaho state Rep. Muffy Davis was 16, her life changed forever.
As a top-ranked U.S. Junior Team ski racer and avid athlete, the Sun Valley native had always dreamed of competing on the U.S. Winter Olympics team. And she was well on her way to fulfilling that dream.
But things took a turn after she was hurt in a ski accident, leaving her paralyzed from the chest down.
"The first day going back to high school in a wheelchair — from being a top star athlete to someone in a wheelchair — it was devastating. It was hard," Davis said. "As I rolled down the hallways, it was the parting of the Red Sea — you'd roll into a room and you could just feel the energy of people."
Being paralyzed didn't keep Davis from the slopes. She discovered the Paralympic Games — an international sporting event for athletes with disabilities — and refocused her energy into becoming a paralympian.
"I learned that I could still be an elite-level athlete and reach my dream, just kind of on a different trajectory than the one I had originally planned," Davis said.
She competed and won medals in both the 1998 and 2002 Winter Paralympic Games and later became a U.S. Ski and Snowboard Hall of Fame inductee, according to Davis's website.
"It was the dream," she said. "It was what I had anticipated doing, not in a wheelchair. I never thought when I set that goal that that's how I'd be doing it, but it's nice to know that through that Paralympic movement there was that opportunity."
Davis finds joy in helping others and has been involved in several volunteer programs, which took her and her husband on a nine-month journey, traveling to mostly developing countries such as Ghana, Vietnam and Thailand to teach adaptive sports and recreation to people with disabilities.
After she gave birth to her daughter about 10 years ago, Davis, wanting to get back in shape, tried out a new hobby of hand cycling. This hobby though, quickly turned into a passion. By 2010, Davis had worked her way up to the U.S. hand cycling team to compete in the world championship, and later made it to the 2012 Paralympic Games in London, where she won three gold medals, giving her a Guinness World Record for the most medals won in road cycling in a Paralympic Games, Davis's website said.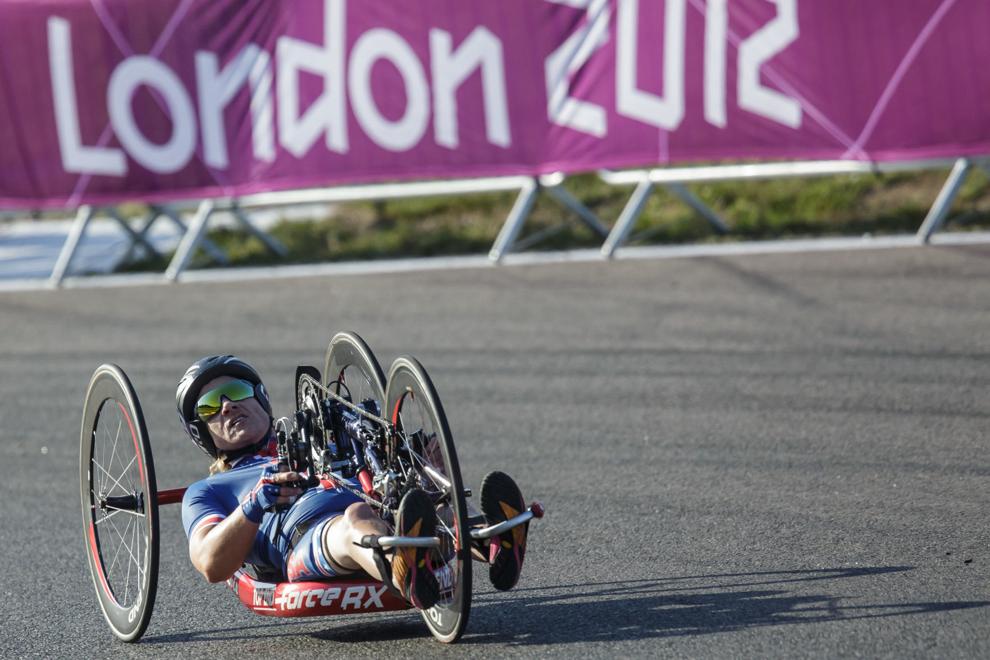 "It's funny that my dream, I thought I was meant to be a ski racer and I switched sports and seasons to actually get the gold medal," Davis said. "It just shows, don't give up. Keep trying."
Sports have always played a crucial role in Davis' life. She uses athletics as a way to assist with development.
"Sports is what I know the best, and it's been my lifelong passion," Davis said. "I think what I've learned on the field of play and through my competitive career in life is applicable throughout life, and I want to empower others to be able to have those skills and know that you're not just an athlete — you have a lot of talents you've learned just by being that athlete."
'POLITICS WAS NEVER IN THE ORIGINAL PLAN'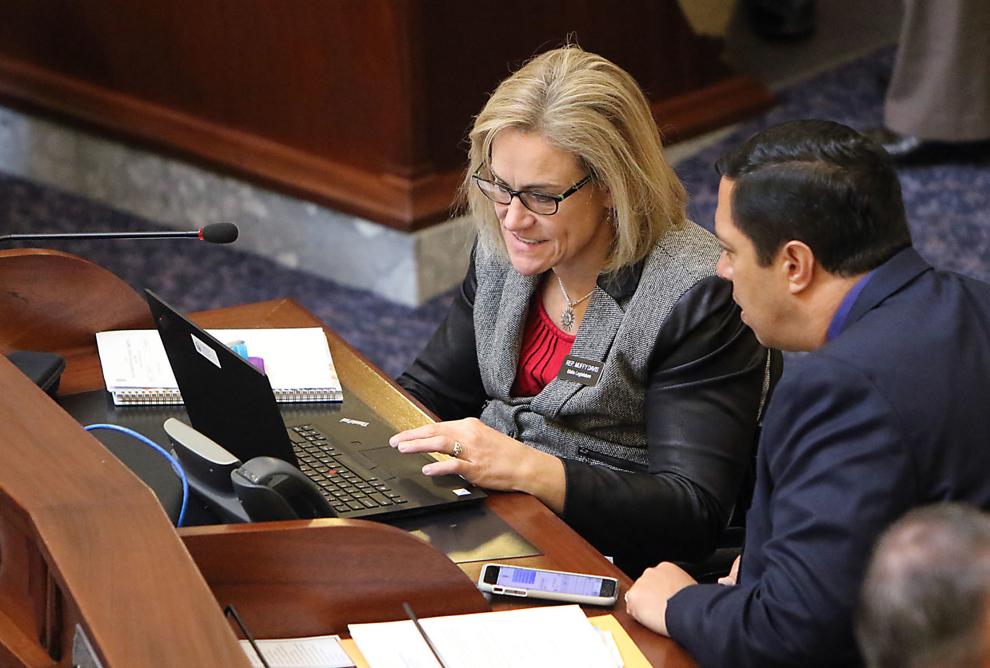 Earlier in life, Davis attended Stanford University in hopes of entering the medical field, a profession she said she admired because it offered ways to help others and give back. But she never pursued medical school.
"I called my parents and said I had unfinished business on the race course, and medical school's on hold," Davis laughed.
Though she didn't enter the medical field, her passion for health care never dwindled.
Davis, who lives in Ketchum, is now a Democratic representative in the state Legislature, a mother of a 10-year-old daughter and a part-time worldwide motivational speaker.
Politics, Davis said, was never in the plan. But her passion for health care, women's rights and closing the Medicaid gap sparked her interest in running for District 26's House Seat A. She defeated third-term GOP incumbent Rep. Steve Miller, R-Fairfield, with 56.3 percent of the vote to his 43.7 percent.
For the 2019 legislative session, Davis said she is primarily focused on funding and implementing Medicaid expansion. She's also examining putting forward a bill involving local control.
As a new legislator, Davis has already left her mark on lawmakers.
"What a story of courage, and I have nothing but complete respect," said House Speaker Scott Bedke, R-Oakley. "She is a pleasure to be around. I think she'll be a valuable member."
House Minority Leader Mat Erpelding, D-Boise, said he shares a personal connection with Davis, with a similar background in using athletics as a way to advocate for health and leadership; he's an outfitter and guide who's known for climbing some of the world's highest mountains.
"It's awesome having Rep. Davis here," Erpelding said. "She has an amazing background, whether it be her athletics, her accomplishments or all of her life experiences, but she's also a person who's just excited about this."
As the only member of the Legislature who uses a wheelchair, Davis said working in the state Capitol does come with some challenges.
"There are definitely things that we can do to make it better," Davis said.
When the Capitol was remodeled, Davis said she believes it wasn't done from the perspective of a legislator.
However, she said the Legislative Services office has been accommodating and allowed her to choose her office and seat on the House floor right after the leaders, despite her lack of seniority.
"I'm lucky as a freshman legislator to have a window — that doesn't happen," Davis said. "A lot of times it's just being in the room, being present, that makes some of the changes happen."
Davis has used her dedication and drive for sports as fuel to help others and to give back, crediting her support structure for giving her the motivation to push forward.
"I was never alone," she said. "We never do it alone. We need each other. ... It was my support network, and I feel an obligation now to be that network for other people."