NAMPA — LEAP Housing Solutions and local builder, indieDwell, placed six shipping containers on a plot of land in Nampa on Wednesday to begin an affordable housing project.
The project on Aries Drive in Nampa will bring two homes to the community serving households at or below 50% the area's median income, or $40,400 for a family of five. The two four-bedroom, two-bathroom homes will be the first homes brought to Nampa and Canyon County by LEAP, with more planned to be completed in the future, according to a press release from the company.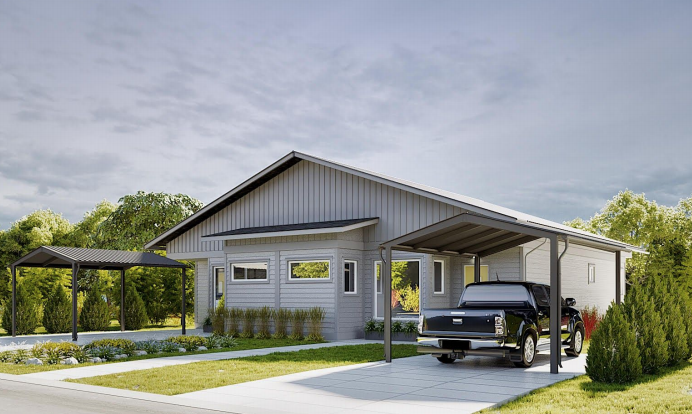 Officials with Boise-based LEAP estimate the homes should be ready for occupants by the fall. The development is part of the Neighborhood Stabilization Program, which receives funding from Housing and Urban Development.
"It's important to note that this project wouldn't have been possible without citizen input," LEAP Executive Director Bart Cochran said in the release. "The voice of the people actually influenced the final design of the project. They requested that we make modifications to the parking structures to better fit the neighborhood.