Idaho has the highest rate of child marriage per capita in the U.S., according to data analyzed by Unchained at Last in 2017.
Only 38 states track these types of unions, which involve one or both persons under the age of 18, the national advocacy group reports. In Idaho, dozens of minors are married each year.
This fact startled Gracie Messier when she learned it sometime in early 2019.
"I was really astonished by this," the Coeur d'Alene native recalled. "I was just shocked that we had the highest rate of child marriage, and that there were no laws against it."
At the time, Idaho had no minimum marriage age, Messier said. This meant 16- and 17-year-olds could marry with parental consent, while younger children would need both a parent and judge to sign off on the union.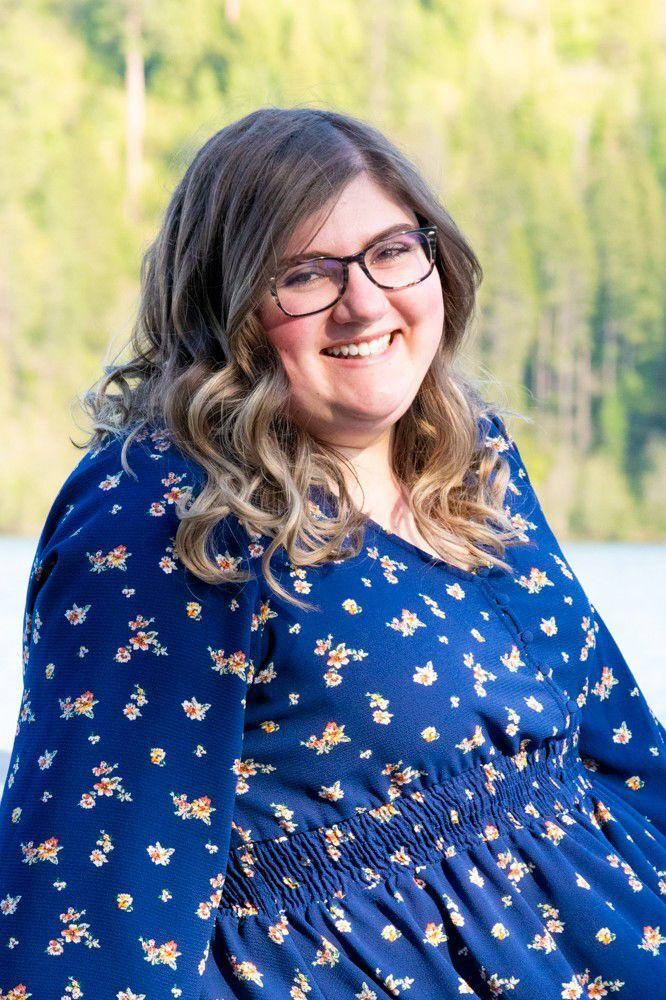 The teen said she decided to better educate herself on the topic and find ways to advocate for statewide change.
And she has done just that in the year since, with no plans of slowing down.
Most recently, as part of her senior capstone project, Messier designed a billboard to be placed in various areas of the state. The design features a lone, young bride holding a wedding bouquet and the words, " Don't Marry Me Off." Near the bottom is a link to the "Girl, Awake Project!," which is an activism theater group aimed at spreading awareness about child marriage and other issues.
In early May, Messier saw her vision "come to life." The teen's design was showcased electronically on billboards in Post Falls, Boise and Idaho Falls.
"The billboard company had sent me pictures of my design being displayed, but it was still very shocking to see the billboard in person," Messier said. "It was amazing to see all of my hard work and dedication come to life on the billboard. It was an incredible feeling to know that that billboard could possibly help make a difference."
'IT SHOULD ABSOLUTELY BE 18'
A bulk of this kind of union occurs in Canyon County, according to statistics provided by the Idaho Department of Health and Welfare. From 2014-2018, 73 of 6,039 marriages, or 1.2%, involved at least one party younger than 18. Other counties with higher rates include Ada and Kootenai counties.
During the same five-year period, 567 of the state's 66,517 marriages, or less than 1%, involved at least one underage person, DHW officials report. The majority of these unions involved girls under 18 and older men, some in their late 20s or early 30s.
Rep. Melissa Wintrow, D-Boise, attempted to raise the minimum age to 16 during the 2019 session. Wintrow said the bill would've limited marriage of older teens to people within three years of them in age — aligning it with Idaho's statutory rape laws — and required judicial consent for 16- and 17-year-olds, not just parental approval.
Wintrow said many of these marriages end in divorce or involve domestic violence, and can have serious psychological and/or physical consequences for the underage party, such as depression, anxiety and infertility.
"It's one of those issues that girls and women, who are disproportionately affected, deserve to be able to have the space to choose their future, and not be locked in by someone else's vision or tradition or whatever," Wintrow said. "We need to think and value girls' lives more than just in a traditional sense or as vessel to carry a child. That's not a bad thing to be a mother, not a bad thing at all. But I can't imagine at the age of 17 or 18 — even 19, let alone being under that age — thinking about marriage. We owe it to our youth to safeguard their future."
But Wintrow's bill was nixed by the House in a 28-39 vote that February.
"It should absolutely be 18," Wintrow said. "But I recognize the political landscape. We had to compromise since we know the politics of this state are very much aligned with parental control, not necessarily a balanced approach of what's in the interest of the kids and their future. … I mean, what's so awful about waiting until 18?"
This defeat of Wintrow's bill occurred around the time Messier was learning about child marriage. The teen said she later came across a news article discussing the killed bill, and decided to reach out to Wintrow.
That summer, Messier had attended Idaho Girls State, a mock government program in which 16- and 17-year-old girls learn about the legislative process at the city, county and state levels over the course of a week. At Girls State, the teens are able to write bills on silly or more serious topics to be voted on by the group — some of which are even passed on to the actual state Legislature for review.
Messier drafted a child marriage bill similar to the one sponsored by Wintrow, and it passed unanimously among the Girls State attendees.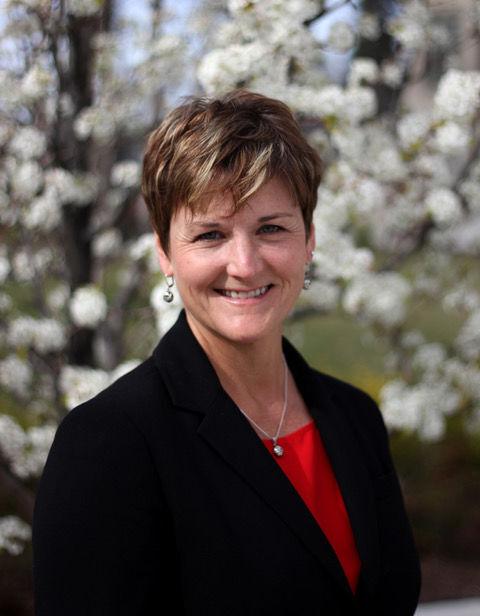 "After Gracie told me about Girls State and how all the girls voted, I was like, 'We need to fill our Legislature with all girls,'" Wintrow said with a laugh.
"For 16- and 17-year-old girls, it makes sense," Messier added. "I don't think they want to be married off at that age."
About a month after the program, the duo also co-wrote an op-ed centered on the topic, which ran in newspapers throughout Idaho, to continue to raise awareness.
And when Messier returned to Coeur d'Alene High School that fall, she started to work on the project that eventually led to the creation of statewide billboards, which will remain in place until sometime in August. She said the billboard company, YESCO, agreed to show Messier's message for free.
The teen said she wanted to do more of a blanket, more subtle statement than directly advocating against underage unions.
"I want to make people think about in a different way instead of just saying, 'Stop child marriage.' I think those less overt messages can be really powerful," Messier said.
"I love Gracie's stamina," Wintrow added. "I think it's amazing that she's done this."
As of this year, Idaho now has a minimum marriage age of 16.
This change came about in the 2020 session after a bill was proposed by two eastern Idaho lawmakers — Reps. Barbara Ehardt and Bryan Zollinger, both Idaho Falls Republicans who voted against the legislation sponsored by Wintrow the previous year.
"Contrary to the narrative that was promoted by our Democrat colleagues, never ever did we want to marry young girls off to old men," Ehardt said in a past Idaho Press story. "Our goal was to preserve parental rights."
Wintrow said she was glad to see a minimum age was set, even if the court protections weren't included. She added the press played an important role in drawing national attention to issue after her initial bill failed, helping make sure it was eventually addressed and stayed at the forefront of legislators' minds.
Although, the pair still hope to continue advocating for minimum age to be raised again — this time to 18.
Messier, who is attending Brigham Young University-Hawaii this fall, said it's important to involve young people in this debate; someone "who is actually going through these things and would supposedly be the ones getting married." A sentiment echoed by Wintrow.
"I'm 17, and I could get married right now," Messier said. "This is my age. … I really want to be that voice for girls who can't be heard, the girls who are trapped in these marriages."
"This work needs to be intergenerational," Wintrow added. "I've been where Gracie is, and she's going to be where I am, hopefully in the Legislature. We have to partner."
Both also encourage others to educate themselves on the topic, since they've come across many people who don't believe that happens in the U.S., let alone Idaho. And then, reach out to local legislators to help make a difference.
"It's something that still happens," Messier said. "It's something that needs to be changed."