BOISE — Andrea's sore arms were spasming as she recounted her harrowing morning.
An hour earlier, she was running down Hulls Gulch, her 30-pound dog in her arms and two more dogs in tow as they narrowly evaded a coyote attack.
Andrea's close encounter was the latest in a string of hikers' recent brushes with coyotes at Hulls Gulch, a heavily trafficked trail in the Boise Foothills. The Boise woman, who requested anonymity, and the Idaho Department of Fish and Game is asking hikers to avoid the trail for the time being, while coyote pups are still young and mothers are aggressively protecting their dens.
Andrea, who thought she and her pack of three dogs would dissuade a predator, not only feared for the pets' safety, but her own.
About a mile and a half into her Monday morning hike on lower Hulls Gulch, Andrea heard a coyote barking, located the animal across the stream and turned around to head back to the trailhead. Coyotes bark at humans to keep them away from their den, Andrea said, and typically, retreating is enough to keep a coyote away.
This coyote followed Andrea and the dogs along the ridgeline and eventually crossed the stream, coming within a few feet of Andrea and her dogs.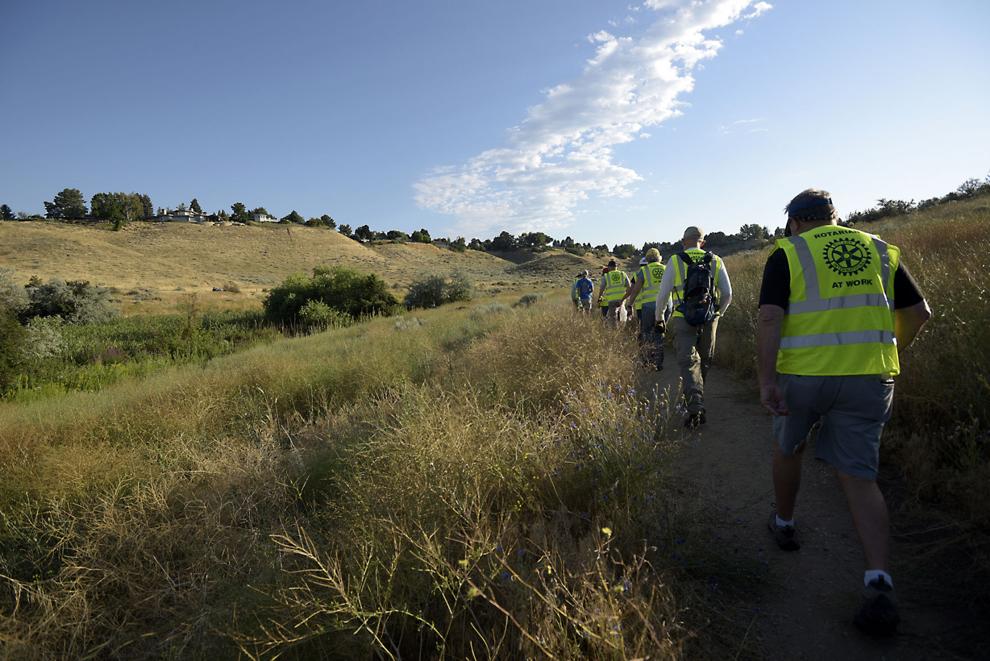 That's when the coyote lunged at Andrea's 30-pound terrier mix.
"(The coyote) tried to attack her and got about maybe four or five feet and was snarling at her and snapping her jaw and almost got her," Andrea said. "I just reared up like a mama bear and just screamed at the top of my lungs and lunged back at her."
Andrea scooped her dog into her arms and started to run down the trail. The other two dogs — 70-pound labs, who are owned by Andrea's friends — instinctively followed. The coyote stayed within 40 feet of them, Andrea said, and at one point lunged at one of the labs.
"I screamed again and, at this point, I'm in this psychotic frenzy," Andrea said. "I'm fearing for my life, I'm fearing for the dog's life, I don't know what this coyote's capable of. I've never seen anything like this."
A few minutes later, Andrea and the dogs encountered a fellow hiker. She and Andrea threw rocks at the coyote, which stayed in pursuit of the group even after it grew by one person.
Farther down the trail, the group met another hiker — a pregnant woman — and the three of them stayed together for the rest of their trek to Andrea's car.
Andrea said that even when the group consisted of three people and three dogs, the coyote followed for another quarter of a mile.
Roger Phillips, public information supervisor for Idaho Fish and Game, said the coyote's aggressive behavior was likely out of protection for newborn pups. There's signage at the trailhead warning hikers of coyotes and mandating that dogs are leashed at all times, but the best way to avoid dangerous situations like Andrea's is to hike somewhere else, Phillips said.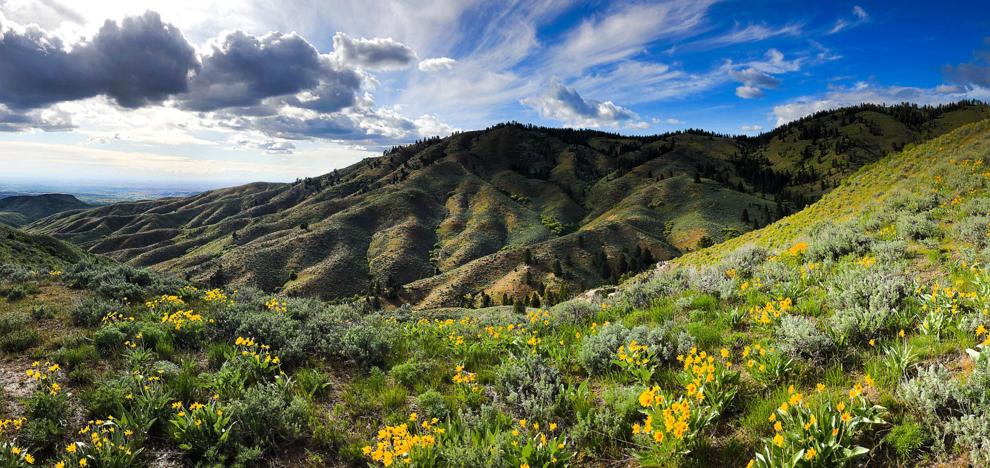 "There's 200 miles of trails in the foothills," Phillips said. "So even when you're talking about Hulls Gulch, within 5 miles there's lots of other trail networks that they could go to."
Phillips said he's aware of two coyote reports so far this summer, and added that not all sightings get reported. He also said it would be difficult to relocate the predators, even if attacks and encounters continue.
"These are wild animals," Phillips said. "First off, you don't know if you're getting the right coyote. Second, there could be a pair, one of them could be a mother, and if those pups are relying on the mother, then we've just orphaned a bunch of pups. So we have to look pretty hard at all the scenarios here."
Andrea, an experienced hiker who's been traversing Boise's foothills for years, said she underestimated the danger coyotes present — to dogs and humans alike. She'd like to see more signage warning hikers of the risk they're taking entering coyotes' habitats and said she won't return to Hulls Gulch until it's safe to do so.
She hopes her fellow hikers to consider doing the same.
"Until we're all safe and they give the all clear, I am not setting foot on that trail," she said. "I probably was really taking a huge risk by being out there. … I should have been a little bit more cognizant of the warnings."