POCATELLO — As the deadly synthetic opioid fentanyl continues to wreak havoc on the Gem State, Idaho Gov. Brad Little was in Pocatello on Monday with members of his Operation Esto Perpetua task force to hear from regional members of law enforcement and the public during a roundtable meeting.
Nearly one dozen top officials with law enforcement agencies, fire departments and prosecutor's offices throughout East Idaho spoke about the deadly drug fentanyl and provided the task force with possible solutions and their expectations about what Little described as "a tremendous problem" for the entire state.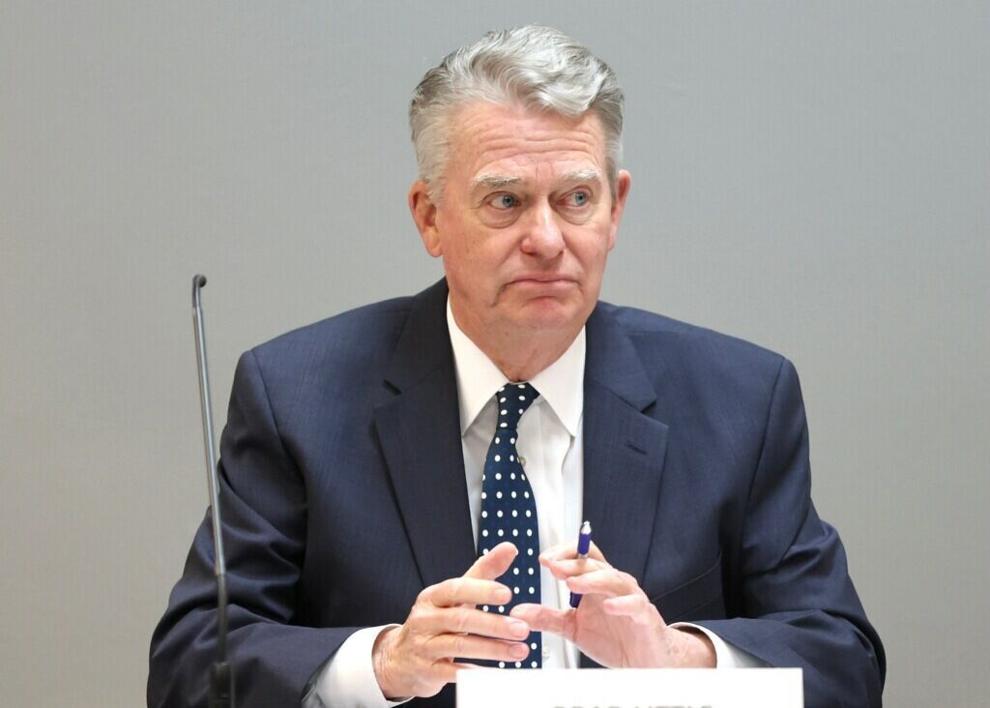 "If I was handy enough, I would cut this business card up into 100 pieces and just one of those 100 pieces is equivalent to a lethal dose of fentanyl and that's the problem," Little said while holding a business card in his hands. "Whether it's laced in pills, whether it's straight fentanyl or mixed with marijuana in a pipe, whatever it be, it's just gotten to be a tremendous problem. It's increased logarithmically over the past couple of years."
Pocatello Police Chief Roger Schei said within the past few years, the amount of pills his department has seized that contain fentanyl has increased over tenfold. The department didn't seize any pills containing fentanyl in 2019 or 2020 but that number skyrocketed to approximately 3,000 in 2021 and has already surpassed 10,000 about four months into 2022.
Additionally, Bannock County Coroner Torey Danner said eight people have died of an overdose in the county since the start of the year, and six of those deaths are directly related to fentanyl.
"I would venture to say that we are experiencing overdoses at a daily rate but thankfully because our first responders have Narcan we are seeing a lot less overdose deaths than there could be," Danner said. " I have eight overdose deaths from January to April in Bannock County, so I am averaging about two people per month that are dying from an overdose."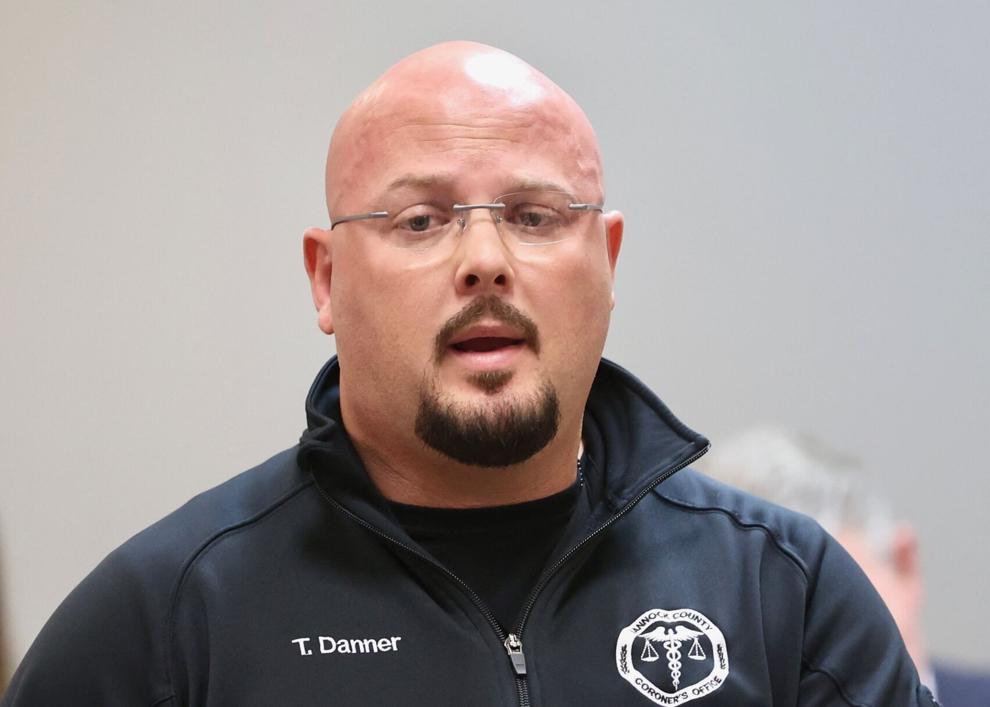 Danner said one tool in his kit to help combat the fentanyl epidemic involves conducting autopsies on every single overdose death. At a cost difference of about $500 per toxicology report and about $3,000 per autopsy, the cost is much greater, but conducting an autopsy provides a clearer picture to loved ones whose family member died of an overdose as well as various prosecutorial advantages.
Dan Riley, a special agent for the Drug Enforcement Administration based in Pocatello, spoke about a federal statute that allows for the prosecution of a person found to have distributed fentanyl or another illegal narcotic that results in a person's death. Because Danner is now conducting autopsies on all local overdose deaths, there is a much greater likelihood that a fentanyl or narcotic dealer whose product kills someone can now be held accountable.
Bannock County Senior Deputy Prosecuting Attorney JaNiece Price also spoke about what she described as state statutes that are limiting when it comes to holding a fentanyl dealer responsible. Unlike other illegal narcotics such as heroin and methamphetamine, in which Idaho statutes exist with severe mandatory minimum prison sentences depending on the amount of the substance, no such remedies exist when it comes to fentanyl, Price said.
Part of the difficulty in determining mandatory minimum penalties for fentanyl distributors is that it's extremely difficult to quantify how much fentanyl is actually present in the various forms that officers are finding the substance, said Idaho State Police Col. Kedrick Wills.
Fentanyl has been found to be laced in counterfeit prescription painkillers, in a raw powder form, laced in marijuana products, and, in some cases, even counterfeit Tylenol, Wills said. Yet, any one of those forms could contain a very different amount of fentanyl and if a blanket mandatory minimum penalty were to exist, separating simple recreational users from dangerous distributors could pose a problem.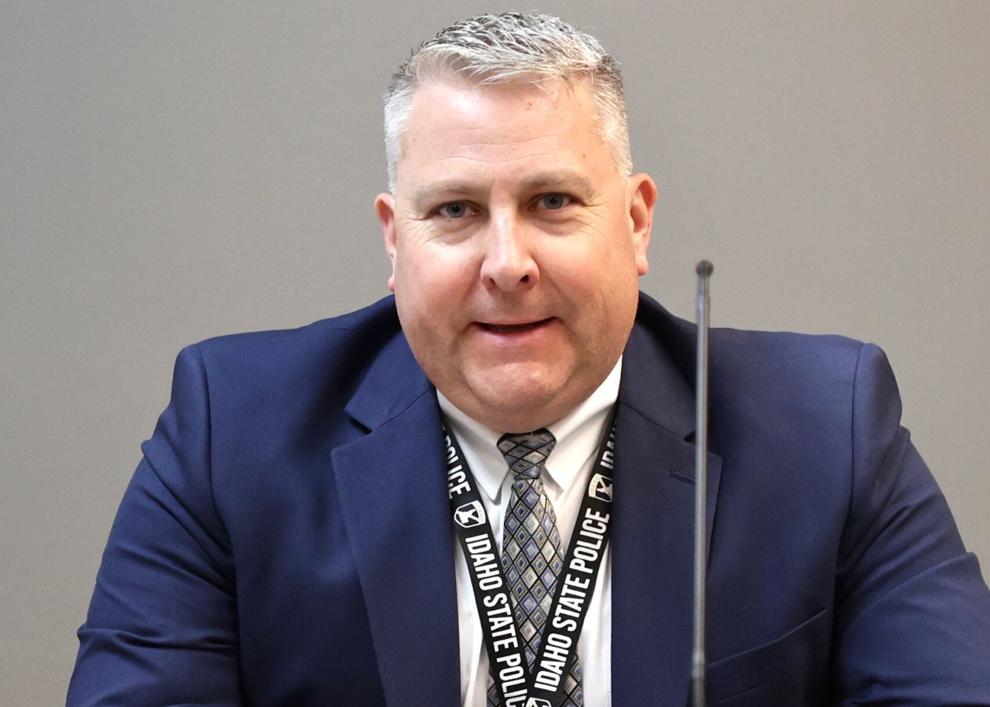 One aspect of the state crime labs that Wills said he is hopeful will continue to improve is the ability to quantify all drugs. Though the state crime labs can quantify some drugs, Wills said, it can only test whether or not a substance like fentanyl is present from a seized product, not how much fentanyl there is.
"We need to ramp up our technology so that we can find the amount of fentanyl that's been put into these substances," Little said. "That's so difficult because of the way fentanyl is being used. We can quantify some drugs, but because of the way fentanyl is being cut it is difficult to quantify it."
Pocatello Fire Chief Ryan O'Hearn spoke about the effect responding to so many overdoses in recent months has had on firefighters and emergency medical personnel. On some days, the department is responding to three or four overdoses in a day.
Additionally, O'Hearn said he is working with the Pocatello Police Department to establish an overdose map, a system that tracks how many overdoses occur and in what areas of the city so that police and first responders can identify trends or areas that could benefit from an additional police presence.
In addition to the numerous members of law enforcement that presented on Monday, about a half-dozen community members spoke about how fentanyl has directly impacted their lives, including the mother of a 27-year-old man who died of a fentanyl overdose inside of a portable toilet at Simplot last year.
Starr Reardon, a pastor based in Pocatello, also spoke about how significant the fentanyl epidemic is in the Gate City and thanked all the members of law enforcement for doing their best to protect and educate local citizens.
"I am really excited to see you guys being passionate about this because as much as this involves law enforcement, EMTs and medical staff, this is our kids," Reardon said. "These are our kids that this is affecting. It's our wives, husbands, kids and grandkids. It's not just a law issue, it's a heart issue."