U.S. Congressman-elect Russ Fulcher announced appointees for key leadership positions Friday, including Idaho State Sen. Cliff Bayer as chief of staff.
The appointment means Bayer, a Republican from Meridian, will leave his Senate seat after serving in the Idaho Legislature for 16 years.
Bayer was reelected in November to his fourth Senate term. He served five terms in the House, from 2003 to 2012. Ten of his years in the legislature were alongside Fulcher.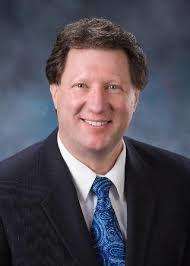 Although some of the details of the timing of the appointment have yet to be resolved, Bayer told the Idaho Press on Friday, filling the vacancy of the senator position will be done through standard process in which suggested replacements will be submitted to the governor for selection.
"I'm very excited, it's a new, challenging adventure with a very good colleague and friend," Bayer told the Idaho Press. "I'm really looking forward to it."
Bayer is a Boise State graduate and has worked as a medical research scientist for 32 years, according to Fulcher's press release.
Mike Cunnington, an aide to outgoing 1st District U.S. Rep. Raul Labrador, was named Fulcher's district director. Cunnington has worked in Labrador's office for nearly a decade.
Fulcher is expected to announce more staff appointments before being sworn into Congress in Washington, D.C.. on Jan. 3.
Fulcher will have a district office at Meridian City Hall, where Labrador's local office is currently, along with district offices in Lewiston and Coeur d'Alene.