MERIDIAN — In January, Meridian Mayor Robert Simison's salary will jump $1,000 per month to $106,641 annually.
His compensation includes salary, health insurance, retirement and life insurance. By 2023, he'll make almost $10,000 every month or $119,769 per year. That's a 27% increase over the course of two years.
At Simison's current salary of $94,632, he's already the state's second-highest paid mayor, and Meridian is the state's second-largest city with a growing footprint in the retail and medical fields. Neither of those rankings is expected to change in the next two years as the Meridian mayor's compensation package grows.
Most Idaho cities of more than 50,000 residents have a "strong mayor" form of government, where the mayor is CEO. The Meridian City Council's vote to boost the mayor's pay so significantly in such a short time frame was noteworthy.
MERIDIAN — The Meridian City Council approved raises for Mayor Robert Simison and for all si…
"I'm going to defer that (whether the salary is warranted) to the citizens of the community, what they think a mayor should make," Simison said.
The average resident or government employee doesn't get to set their own pay and, to some residents, seeing city council members and mayors setting their own salaries may seem like a conflict of interest.
"It's kind of a political risk," Boise State Political Scientist and Associate Professor in the School of Public Service Jaclyn Kettler said. "There could be some backlash and some may view it negatively."
Despite the optics of the decision, there are reasons why it's important to pay elected officials higher wages. If pay is too low, only those who have flexible jobs can serve, but if pay is too high, officials could be divorced from the reality of what their citizens and employees face.
Government scholars have found increased pay provides more incentive to serve, Kettler said. People can end up serving for longer.
"It also attracts more quality candidates and can broaden the pool of candidates," Kettler said. "There's also some arguments … that it can allow for more ability to focus on serving that position."
Meridian has a compensation committee comprised of citizens, business leaders, and former elected or appointed officials who research the issue and make recommendations to the city council.
The committee presented its recommendations during the City Council work session and regular meeting on July 20.
"We firmly believe that the mayor's salary is out of line with the current market," Committee Member Joshua Evarts said, adding the mayor worked hard during the COVID-19 pandemic. "The committee recommends a 12.5% increase per year for the next two fiscal years."
Evarts's presentation to council included market data for other cities in Idaho. He told the council the data was to see how the market was moving.
"As a committee, we don't sit down and look at market data and go 'Oh, well we should pay our mayor and council members the same as Boise or we've got to be more than Eagle,'" he said. "If we're trying to attract the best talent … we should be aware of what the market is in fact bearing."
The compensation for the mayor and council is a "byproduct of demographics and market growth," he said. Council must continue approving increases to ensure quality and "broad participation," he added.
City of Meridian leadership has raised salaries five times for city council and 11 times for mayor since 2000, according to the compensation committee's presentation.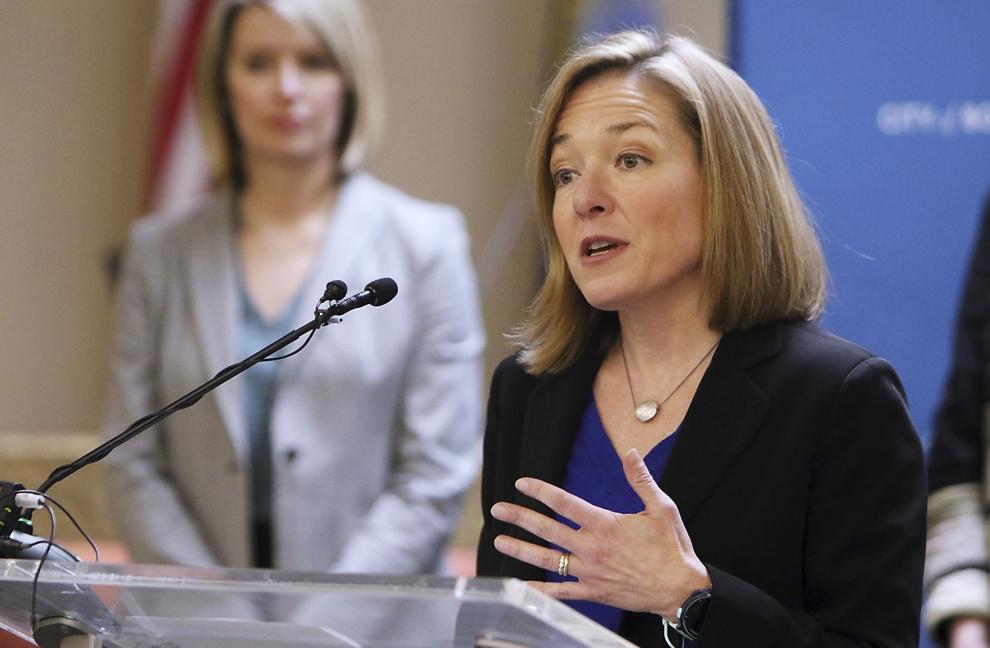 "One thing we did wrong two years ago is that we didn't recommend a mayor increase," Evarts said, flipping back to the stats for other cities. "If we go back to some mayor data, we're way out of line … in two years, it's amazing how quickly we can get behind in what we're paying our mayor."
It turns out that some of the information the compensation committee used for comparison was wrong. Specifically, the committee overstated the Caldwell mayor's annual compensation by about $8,400.
But the correct number wouldn't have changed the committee's recommendation, Evarts told the Idaho Press on Monday. The numbers it used came from the city of Meridian's human resources department.
"We feel that the challenges and the work and the growth that's happening in Meridian demanded something more than $94,000, which is where the mayor's salary was," Evarts said.
As it was, the mayor's current salary was not a deterrent for attracting candidates to replace former Mayor Tammy de Weerd, who chose not to seek re-election in 2019 after serving four terms.
The 2019 race attracted five candidates, including Simison, De Weerd's former longtime chief of staff, and Joe Palmer — now a seven-term Republican state lawmaker and local business owner — and two former city council members Anne Little Roberts and Shaun Wardle.
The race also attracted big money from donors, with Simison raking in about $100,000 in campaign donations and Palmer topping $80,000 in donations.
The planned raises for the Meridian mayor put the position's compensation well above what most large Idaho cities pay their chief executive.
Boise Mayor Lauren McLean makes $145,000. Boise, the capital of Idaho, is a city of 235,000 people with a large public university, the National Interagency Fire Center, corporate headquarters for many national companies and the busiest airport in Idaho. Her predecessor former Mayor Dave Bieter went nearly 10 years without a raise, during which time he made just over $91,000. By the end of his tenure, his salary had risen to $141,000. In December, McLean and the city council voted to forgo raises that would have taken the mayor's pay to $149,452.
McLean's benefits include medical/vision insurance, dental insurance, an optional flexible spending account, and PERSI, the Public Employee Retirement System of Idaho or a deferred compensation plan. She also gets life insurance and dependent life insurance, long-term disability, Voluntary Employees' Benefit Association health reimbursement arrangement, optional AFLAC and optional/earned wellness incentive credits.
In 2022, Nampa's mayor will make just over $94,000. Nampa, a city of 100,000, has its own university and is home to a two-year state college. The city also is a manufacturing hub in the Treasure Valley. Nampa's mayor also receives PERSI, medical dental, Voluntary Employees' Benefit Association health reimbursement arrangement, Life, AD&D, LTD insurance coverage, vision and FSA. The mayor does not accrue personal leave.
Pocatello's mayor makes $86,056.88. Pocatello is home to Idaho State University. The mayor receives the same health insurance available to full-time city employees.
The Idaho Falls mayor's salary of $86,000 became effective Jan. 1, 2017. Idaho Falls Public Information Officer Bud Cranor said there haven't been any increases in the mayor's salary since then. Idaho Falls is home to much of the Idaho National Laboratory's offices, eastern Idaho's largest medical center and a two-year state college. It also operates its own electric utility.
In 2022, Caldwell's mayor will make $84,830, according to ordinance 3365, which was passed in August. The city also is home to the College of Idaho.
Coeur d'Alene's mayor makes $32,400 a year, but Coeur d'Alene has a city administrator. The mayor has a "larger policy-making role," making the system more of a "weak mayor" one. Coeur d'Alene's mayor receives health/medical benefits and retirement benefits.
Twin Falls officials did not respond to a voicemail.
While paying a fair wage is important, for many voters, there's a wariness of professional politicians, Kettler said.
"There's definitely some balance," Kettler said.
Meridian Councilman Joe Borton touched on that tension in the July 20 meeting.
"One of the things that I struggle with … is the pure community service part of what we do," Borton said. "That's the reward that we get … does that factor into any of the discussion to know that we should get less?"
Meridian's compensation committee looked at many factors while it came up with the proposal. The committee can even recommend decreases if the market moves the other way.
"We take it pretty serious," Evarts said.