Eagle resident and community activist Shelley Brock is running for a seat in the Idaho House of Representatives as a Democrat.
Brock will be competing for District 14B, located north of Eagle. Republican Gayann DeMordaunt is the incumbent in that district and faces a primary challenge from Josh Tanner. Because Brock is running unopposed in the Democratic primary, her general election opponent will be determined in Idaho's May 19 Republican primary.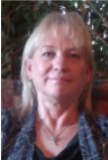 Brock announced her candidacy earlier in March. A community activist who is a common fixture at land-use debates involving growth, Brock is running on a platform based on protecting property and the environment, and against special interests.
"As the state grows in population it is becoming more critical than ever to protect what we love and what brought so many of us here in the first place: epic landscapes, pristine rivers, clean air, abundant wildlife, safe, welcoming communities, and people who value an exceptional quality of life found in few other places," a press release announcing her candidacy said.
Outside of her community work, Brock works as a surgical technologist at a regional trauma center.