BOISE — The religious landscape in the U.S. has shifted. Over the past decade, the U.S. has witnessed a decrease in the number of people identifying as white evangelical Protestants, while also witnessing an uptick in people who identify as white mainline Protestants, according to survey results published by the Public Religion Research Institute last week.
As part of the study, called the 2020 Census on American Religion, researchers surveyed more than 500,000 people across the country between 2013 and 2020 to produce a county-by-county snapshot of religious affiliation in the U.S., according to institute's website.
In 2006, 23% of Americans identified as white evangelical Protestants, but by 2020, that number was 14%, according to the institute's website. In 2020, 16% of Americans identified as white mainline Protestants.
Mainline Protestants were some of the first Christians in the U.S., whereas evangelical Protestant churches developed from mainline Protestant churches later in 19th century, according to the political news website Vox.
How are these trends playing out in the Treasure Valley? In Ada County, 16% of residents identified as white evangelical Protestant in 2020, two points higher than the national average, with another 16% identifying as white mainline Protestant, the same as the national average.
Yet the issue of challenge of attracting and retaining church members weighs on many minds.
"We know we are losing younger people," said Diane Leclerc, professor of historical theology at Northwest Nazarene University. The university is affiliated with the Church of the Nazarene, which is considered an evangelical Protestant denomination. "So a lot of congregations are trying to strategize, figure out how to keep post-college families."
Some of the shift away from evangelical congregations may have been driven by evangelicals' politics, some experts said.
Pro-Trump politics may clash with the values of younger members of the church, Leclerc said, adding that younger people may be on a different page on political issues such as social justice and LGBTQ rights compared to older members, and may decide to worship elsewhere as a result.
"They're frustrated with the church, but at least in my arena, they're not done with God," Leclerc said, noting they may seek faith traditions that are more aligned with their social values.
Brent Peterson, the dean of the college of theology and Christian ministries at Northwest Nazarene University, expressed a similar concern with the relationship between politics and evangelical traditions.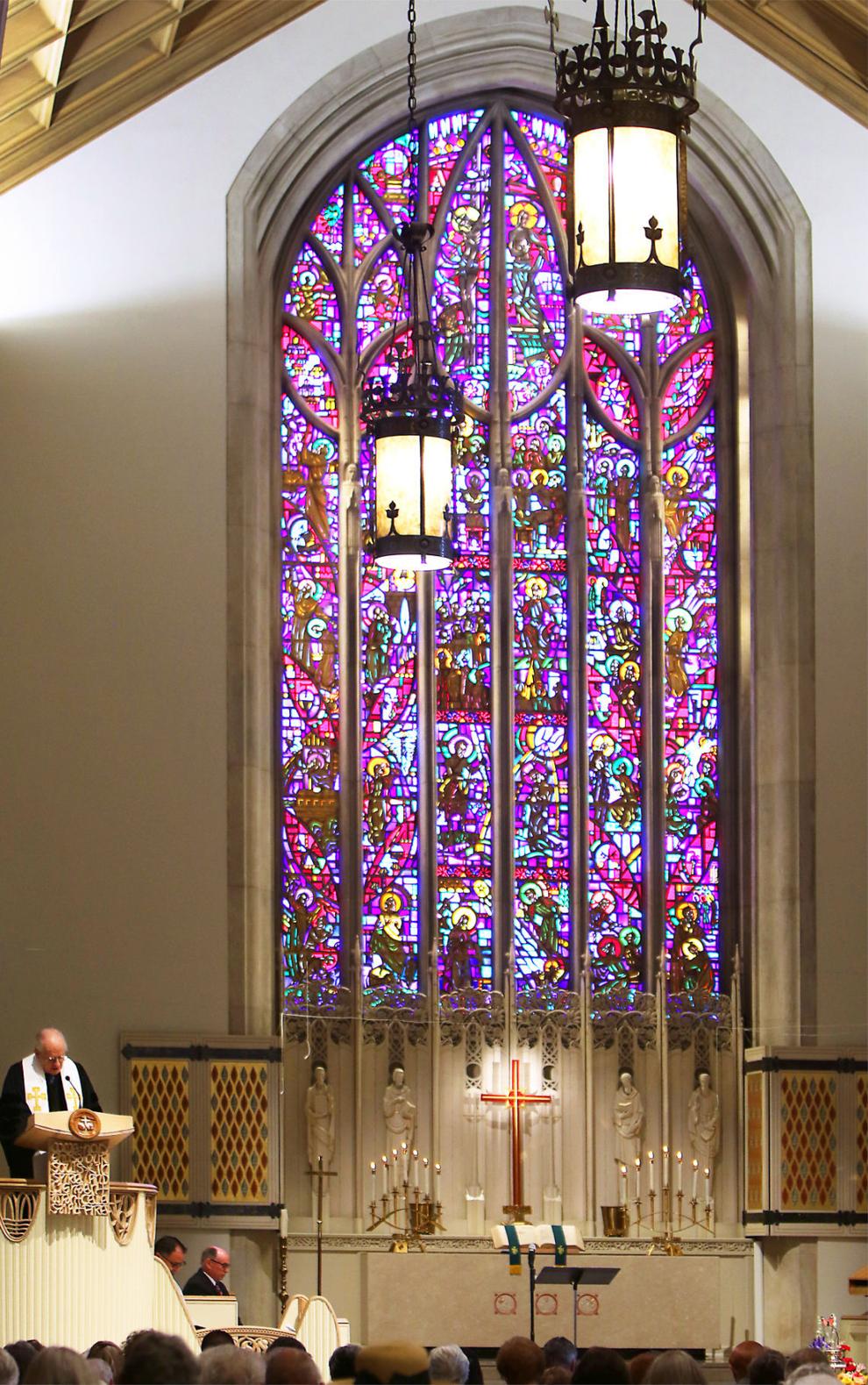 "For me personally, I don't like the term evangelical any longer simply because of the way it has been co-opted in a political world, which often means hyper-Republicanism that I don't think is helpful," Peterson said.
"I think the key is to not be partisan, but to let Christianity be its own politic," he said, referring to the root of the word politics to mean the values with which people choose to live.
It is possible that the Treasure Valley does not match the national trend of white evangelical Protestants leaving for mainline Protestant traditions, Peterson said. But he agreed with Leclerc that young people may be disengaging with evangelical traditions because of politics.
"Today, I do think that young people are very passionate and committed to the gospel," he said, "and they sometimes feel like churches aren't connecting Christianity to the culture in the ways that they should."
People often want to ask questions of their religion rather than be told that they need to accept traditions at face-value, said Pastor Duane Anders, lead pastor for the Cathedral of the Rockies.
"The challenge of religion that's black and white in our world is that there's not a lot of room for those of us in the gray," Anders said.
"Our faith can start with the basics, but then at some point, you need to say, 'Isn't God bigger than this?'"
Anders said his congregation includes former members of most every Christian tradition. The church is a First United Methodist church, which is considered mainline Protestant, and has seen its membership increase by 300 people in the past 10 years, he said.
Attracting and retaining younger people is an ongoing challenge, Peterson said.
One way that churches may be working to address the issue is by using creative formats to engage young people. Cole Community Church, which is nondenominational, offers midweek small gatherings in people's homes where people can meet others outside of the Sunday experience, said Steve Evans, administrative pastor for the church. Though the church's leaders strive to be multigenerational in all of their gatherings, they recognize the value people of different ages and life stages may find in engaging with their peers in more informal, age-specific gatherings, he said. The church's number of visitors have been flat recently, however, it doesn't have a formal membership program, he said.
Younger people may want something more "organic" than "programmatic" when it comes to worship, and smaller, less formal gatherings in people's homes may fit that bill better, said Derek Voorhees, president of Boise Bible College. The college trains leaders predominantly to lead nondenominational congregations, he said.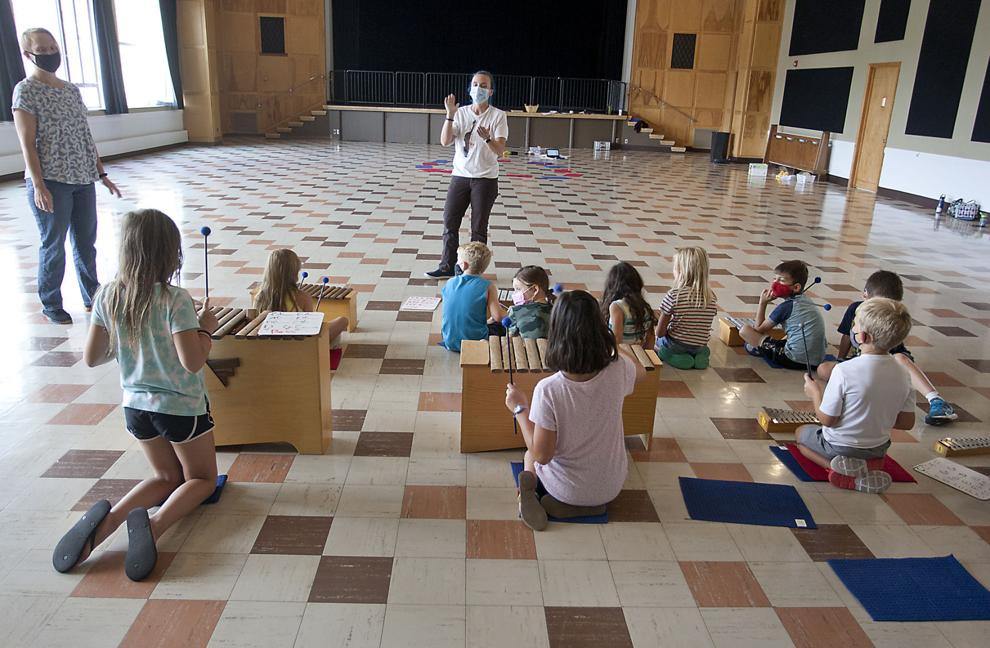 Churches that make use of visual elements might be attractive to a younger generation, and increasingly, an older generation, Voorhees said. It's also helpful when church leaders facilitate changes in the church, asking older members to be willing to make adjustments for the next generation that is coming up, Voorhees said.
Yet some evangelical churches in the Treasure Valley are seeing an increase in members.
"I think a lot of churches are experiencing that because our valley is growing," said Wayne Crownover, pastor at River City Church in Boise, which is affiliated with Assemblies of God. His church has a formal membership program and has seen membership grow in recent years.
The census on religion also looked into the number of people who do not affiliate with a religious tradition. Though the number of people identifying as unaffiliated has increased steadily in the U.S. over the past three decades, there has been a leveling off more recently for this group, according to the census results, peaking at 25% in 2018, but dropping to 23% by 2020. The percentage of unaffiliated people is highest in the Northeast and West, the census showed.
Thirty-four percent of Ada County's population was religiously unaffiliated in 2020, as was 27% of Canyon County. Other counties in Idaho had higher levels of unaffiliated people, including Blaine (41%), Latah (36%), and Nez Perce (37%). Five of the top 10 counties nationwide in terms of religiously unaffiliated residents were in the Northwest — Oregon and Washington had two each and Montana had one. Blaine County's 41% falls just outside the top 10, which saw three counties tied at 44%.
The census also scored every county in the country on religious diversity. More urbanized counties tended to have higher religious diversity than rural counties, according to the institute's website. A score of one means the county has many religious groups, and the groups share roughly equal membership. A score of 0 means there are few religious groups, and some groups have more members than others. The average religious diversity score by county was 0.625.
Notably, both Ada and Canyon County had higher than average religious diversity scores, with Ada County at 0.822, and Canyon County at 0.837. Yet other counties outside of the Treasure Valley slightly outranked Ada and Canyon Counties, including Jerome County (0.851), Gooding County (0.847), and Cassia County (0.846).
Madison County, home to Brigham Young University-Idaho, was both the least diverse in the state and the county with the highest percentage of members of The Church of Jesus Christ of Latter-day Saints. Madison County was ranked second nationally among counties with the highest percentage of members of The Church of Jesus Christ of Latter-day Saints. The other nine counties in the top 10 percentage-wise were in Utah.
Ada was the only Idaho county to report a percentage of the population being Muslim — 1 percent — and it joined Blaine and Latah counties as having a population that is 1 percent Buddhist.
Though many of the Idaho counties with high diversity scores are more rural, they are exceptions to the generalization that more urbanized counties correlate to more religious diversity, said Natalie Jackson, director of research at the Public Religion Research Institute.
"Basically, both Ada and Canyon Counties still have very high diversity scores," Jackson said in an email, "it's just that much of the state does as well."
"Much of the state has substantial representation for several groups," she said, "which makes those scores higher." The religious diversity score also takes into account how many unaffiliated people are in each county, and Idaho has a "relatively high" unaffiliated population, she said.
For comparison, King County, Wash., home to Seattle, has a score of 0.795; Spokane County, Wash., home to Spokane, has a score of 0.78; and Salt Lake County, Utah, home of Salt Lake City, has a score of 0.77.