CALDWELL — Long lines. Ballots with extra races, or missing races. These were the issues Canyon County voters called in to report to the Idaho Press on Election Day, Nov. 2.
We checked in with Joe Decker, public information officer with the county, to learn more about what was going on that day, and what voting in Canyon County could look like in future elections.
WHY WERE LINES SO LONG?
On Nov. 2, Canyon County averaged a 16% voter turnout, Decker said. However, some Canyon County voters told the Idaho Press that they spent 45 minutes to an hour in line waiting to cast a ballot on Election Day. One witnessed an elderly woman give up and leave because she could not stand in line any longer.
There were a few factors at play that contributed to the long lines, Decker said. First, voting is different today than it was prior to the COVID-19 pandemic. Before, most precincts had a corresponding polling place, Decker said. Schools, churches, and other entities can serve as polling places on Election Day.
But with the onset of the pandemic, many polling places were no longer considered suitable for proper social distancing, Decker said. Oftentimes, staff at the entity-turned-polling-place told the county that they no longer wished for the site to be used as a polling place, Decker said.
Now, there are fewer polling places, and each serve multiple precincts, Decker said. More voters at fewer polling places contributed to longer wait times, Decker said.
Another factor at play was same-day voter registration, Decker said. While it's important for people to be able to register to vote and vote the same day, that process can contribute to longer wait times, he said.
"We hope to expand polling locations and we hope to make it as easy as possible for people to vote, but the easiest way to avoid those long lines on Election Day is to take advantage of early voting and absentee voting, and make sure voters are prepared when they go to their polling locations," he said.
Ahead of the Nov. 2 election, early voting was available at the Caldwell Train Depot, but it didn't draw a good turnout, Decker said. This could be due to limited parking around the depot or if people were unsure of where to go, he said. Those concerns were the reason why the O'Connor Field House has been made the early voting location for the Caldwell Mayor runoff election on Nov. 30.
As for those who may have left early because of long wait times, Decker said the county has offered a curbside voting option at all of its polling places for the past five years. This option allows people to sit in line in their cars, and vote in their cars. However, it is possible the county could improve its signage placement at polling locations to make people aware of this option, he said.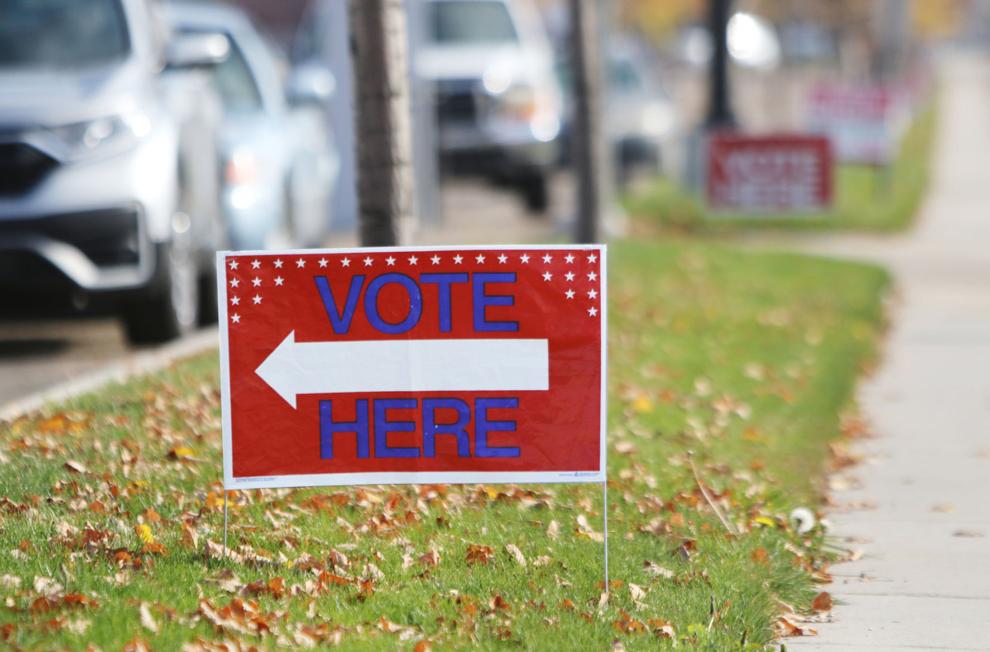 WHY DID SOME BALLOTS HAVE EXTRA RACES?
The Idaho Press received a few calls that some Nampa voters' ballots erroneously included the mayoral race and the city council races despite those voters not living in city limits.
The error was caught and remedied on Election Day, Decker said. The issue was caused by a data upload error and would have applied to 33 registered voters, though ultimately five or fewer of those voters participated in the election, Decker said.
WERE SOME BALLOTS MISSING RACES?
One Nampa voter who contacted the Idaho Press said that her ballot only showed a race for fire district, despite her living within city limits. In turn, she should have been eligible to vote in the mayoral and city council races.
Nancy Neuwelt placed her vote anyway and contacted the county elections office for more information. She was told that there was a glitch in the system, and though she should have received a ballot with the mayoral and city council races on it, there was not anything that could be done to remedy the situation.
The county did not receive other reports of ballots missing races such as this one, Decker said. An inquiry into Neuwelt's address indicated that she would have received a ballot complete with all of the Nampa city races she was eligible for, Decker said. It was possible Neuwelt did not read the ballot correctly, he said.
When presented with this information, Neuwelt maintained that the only information on her ballot was a fire district race.
Decker was not immediately available for additional comment on Neuwelt's experience.