BOISE — Rep. Greg Chaney, R-Caldwell, has been named the new chairman of the House Judiciary, Rules and Administration Committee.
Chaney is replacing Rep. Thomas Dayley, R-Boise, who's leaving the Idaho Legislature to work as the Idaho state executive director for the United States Department of Agriculture's Farm Service Agency.
"It's an honor and an incredible responsibility to chair a committee that helps in protecting the rights of every Idahoan," Chaney said in a press release from the Idaho House Republican Caucus. "It's a duty I don't take lightly, and one I am excited to take on."
Want more news like this in your email inbox every morning?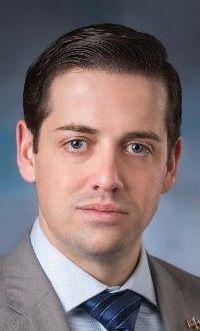 Chaney, who grew up in rural Canyon County and is an attorney at Chaney Law Office, PLLC in Caldwell, is in his third term as a District 10 representative. He focuses on reforms to criminal justice, elections law, and taxation, according to the press release.