BOISE — Boise Mayor Lauren McLean awarded a permanent key to the city to health care workers, essential workers and "everyday Boiseans who have helped us weather this pandemic," during her second annual state of the city address Thursday.
"These community heroes cannot be forgotten," McLean said. "To make sure that future Boiseans understand that people stepped up, they know the concerns and the fears that we had, the actions we took to keep our kids safe, our schools open, our businesses running and our neighborhoods strong," a permanent key to the city will be created and displayed.
Boise's first female mayor, elected in 2019, whose term has been dominated by the coronavirus pandemic, gave her second state of the city address to a small audience at city hall. The speech was streamed online for all others.
McLean tied the city's current challenges to historical events, such as the 1918 influenza epidemic, when Boise's mayor, city council and community grappled with how to reduce the spread of the disease. Three Boise women wore masks in the street before masks were sold to the public, McLean said. Previous generations expressed concerns about protecting Boise's "uniqueness" as the city grew, McLean said, yet still welcomed newcomers.
"In so many ways…these stories are our stories," she said. "The history gives context to our current situation. It helps me, and hope it helps you, feel less alone."
As COVID-19 continues to surge in Idaho, the Idaho Department of Health and Welfare on Thursday activated Crisis Standards of Care, guidelines that a hospital can use to prioritize who gets care when there are limited resources such as space, staff and equipment.
McLean noted the announcement while touting Boise's response to the pandemic and its vaccination rate — about two-thirds of residents. She chided those who "choose to burden our health care system by refusing to get the vaccine, if they're able."
"Let me be clear: it did not need to be this way," McLean said. "When COVID-19 started, Boise led. We stayed home, we wore masks, we physically distanced, we sacrificed. And when the vaccine became available, Boiseans lined up for it … And now our city and hospitals are overflowing with the unvaccinated."
Throughout her speech, McLean praised "community heroes," such as Javier Andrade, owner of Andrade's Restaurant, who has offered free meals to people in need during the pandemic. Danette Phelan, a retired nurse, arranged socially distanced visits with her neighbors and later educated them on the vaccine, leading to a 100% vaccination rate on her block. Sixteen-year-old Luc Swensson founded Camp HOLO, a summer camp for kids struggling with bullying and self esteem issues.
"From our earliest days, we are optimistic people, who step up and care for each other," McLean said.
McLean announced Thursday that the city government is well ahead of schedule to meet its goal of 100% clean electricity by 2030. McLean said the city is on track to meet that goal as soon as 2023, seven years early. The city is partnering with Idaho Power on electrifying city operations, including vehicles and buildings.
"We're energized, not just by electricity, not just by beating our own goals, but on the progress it'll help us make towards our goals of citywide clean electricity," McLean said.
The city in June adopted a Climate Action Roadmap, a document that guides the city, its residents and businesses on meeting goals to reduce greenhouse gas emissions, culminating in citywide carbon neutrality by 2050.
"We applaud the City of Boise and Idaho Power for their continued leadership in advancing climate action policy," said Ryan McGoldrick, program coordinator for Conservation Voters for Idaho, an environment advocacy and policy group that supported McLean's mayoral campaign in 2019. "The city's announcement that they will achieve their 100% clean electricity goal seven years earlier than their original commitment date demonstrates how workable clean energy is for Idaho communities."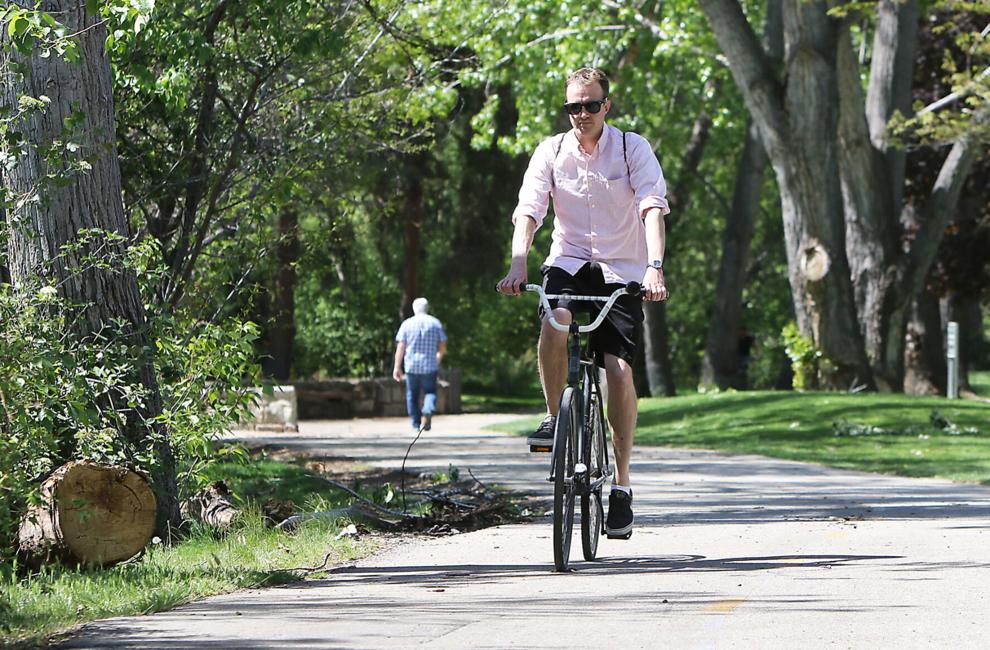 A new pathway connecting Milwaukee and Cole roads will be constructed, McLean announced. It's the first project stemming from the Boise Pathways Plan, which proposes more than 200 miles of pathways that would put 80% of Boise residents within a short walk of a pathway, McLean said.
Tuttle Lateral Pathway will run behind Milwaukee Park. It was identified during community outreach by the city's pathway committee.
"The pathway committee will continue to work to connect our neighborhoods, to each other, our kids to our schools and our residents to jobs," McLean said.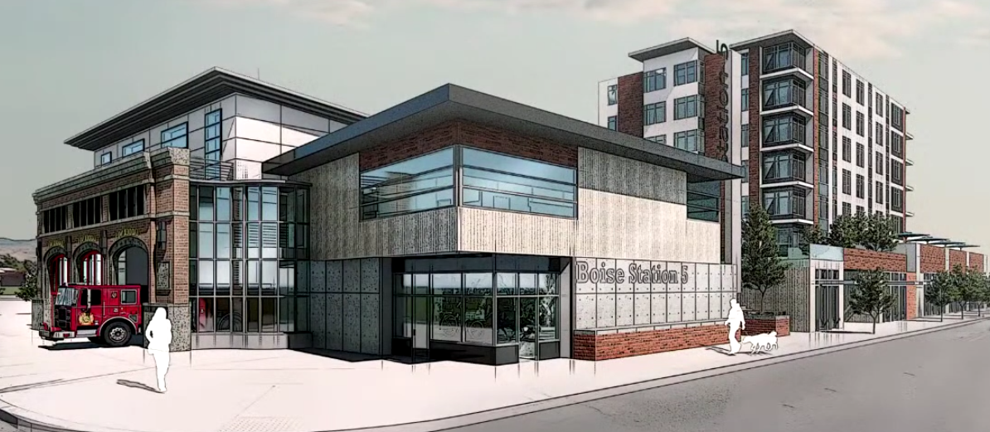 McLean urged developers and philanthropists to help public bodies and nonprofits invest in affordable housing.
"We need more homes for Boiseans that Boiseans can afford," she said. "And we need support to keep Boiseans in their homes, so they focus on creating other things, like economic opportunity."
The Boise City/Ada County Housing Authority, Jesse Tree and the Idaho Housing and Finance Association has distributed $7.8 million in emergency rental assistance, funded by the American Rescue Plan, to Boise residents, McLean said. Funding remains for that assistance.
McLean also announced the city, in partnership with Pacific Companies, an Eagle-based developer, is expanding New Path Community Housing with 100 new units — currently there are 40. New Path, a permanent housing community for the chronically homeless, has achieved $2.66 million in savings for the community over two years, according to a recent report from Boise State University.
"I'm asking business leaders, developers, philanthropists and the community to match our investment," she said.