NAMPA — When the Amalgamated Sugar factory, which processes sugarbeets into sugar, opened in Nampa in 1942, the factory was well outside of city limits. Today, though many local residents drive by the factory on Northside Boulevard or Karcher Road, company officials are consciously working on increasing the visibility of the company and its role in the community, said Jessica Anderson, public affairs manager for the company.
"The community has always been an important part of Amalgamated Sugar," Anderson said. "However, the community has evolved since we first came to Idaho, and as a result, that connection that existed 20, 30, or 40 years ago may not be the same today," she said.
The company was founded in Ogden, Utah, in 1897, according to the company's website, but moved its corporate headquarters to Boise in 2003, said John McCreedy, CEO and president of the company. There are over 750 sugarbeet growers who own and manage the company through a cooperative model.
In addition to the Nampa factory, the company has factories in Twin Falls and Paul, and produces 2.2 billion pounds of sugar per year, its website says.
Today, the number of people living in the area around the Nampa facility has grown, and people may not know what the company does, Anderson said. Plus, the company now competes with other companies that operate locally, such as Amazon, Sorrento Lactalis, and others offering job opportunities requiring comparable skills and offering similar compensation.
Currently, the company is offering a $2,000 hiring bonus, including for jobs at its Nampa factory, Anderson said. Open positions at that factory include "General Labor" — a full-time, temporary position, beginning at $16.93 per hour, according to the job posting on Indeed.com — "Reliability Engineer," and "Assistant Maintenance Manager," according to the company's website.
"We are working to develop ways that we can engage with the community and give back to the community to show we are a good employer, community partner, and a good place to work," Anderson said.
Efforts began five to six years ago when the company realized it wanted to do a better job of educating the communities the company works in about what Amalgamated Sugar is and does, McCreedy said.
"I would say we were probably a bit behind the times when we hired Jessica as our communications person," McCreedy said. Anderson took the position in 2016. "By that time, most companies of our size, history, and longevity had hired a central communications person," he said.
Amalgamated Sugar's "invisibility" has been evident in conversations with people in the Treasure Valley, which has become more metropolitan compared to the company's other locations, McCreedy said.
"That invisibility looks like, 'I didn't know you guys made almost 10% of the nation's real sugar, sucrose," McCreedy said. About half of the sugar produced in the U.S. comes from sugarbeets, according to the company's website.
"'I didn't know you grew sugarbeets ... I didn't know you have three factories. I didn't know you're a union shop where 1,100 to 1,200 employees belong to a union,'" McCreedy said.
It's also unusual these days for a company to attract employees from the same family over generations — where someone's parents worked there, and encouraged their kids to do the same, Anderson said.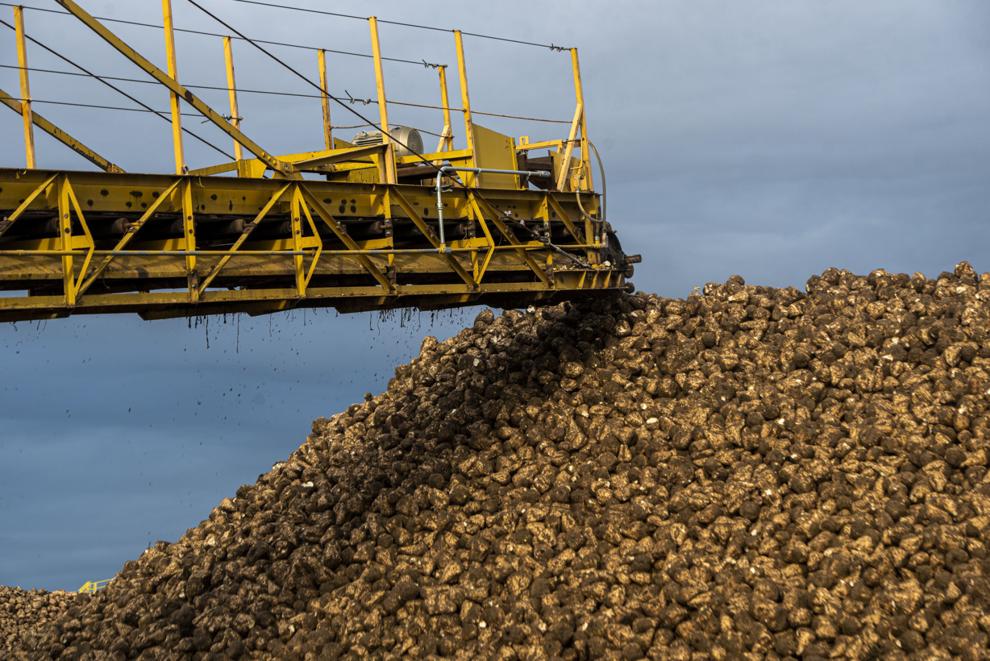 BECOMING VISIBLE
Company officials are working on a variety of initiatives to increase the company's visibility. One such effort entails donating "tons upon tons" of sugar produced by the factory to local foodbanks and other organizations, Anderson said. The company partners with the Idaho Foodbank and helped contribute to the campaign for their new facility in Meridian, Anderson said.
The company is also a sponsor of the Western State Fair and American Red Cross events, Anderson said.
Officials are also in the process of creating a curriculum that schools can use to educate local students about the company's work, Anderson said. And the company already supports student education by donating $10,000 each year to Idaho Future Farmers of America (FFA), part of a national organization that facilitates farming leadership and education for kids.
At the state FFA leadership conference last year, Anderson hosted a webinar highlighting careers in agriculture that students might not know about. The webinar included a video about the careers the company offers, followed by Anderson interviewing Amalgamated Sugar employees who used to be FFA members.
"You don't know what you don't know, so it's exciting to show opportunities that (students) might not be aware of," Anderson said.
On the business side, the company's factories, including the Nampa factory, offer tours to legislators, local chambers of commerce, and visiting industry tours, including from European-based companies, McCreedy said.
And the company incentivizes its factory workers to practice safe working techniques by allowing them to donate money to a charity of their choice when they reach certain safe working hours milestones, Anderson said. The Nampa facility recently reached 500,000 hours without having a recorded injury, she said.
The company also went through a lengthy process to redesign its logo, said Mike Garner, a sugarbeet grower in Burley and company's board chairman. He credits Anderson with doing research and asking for feedback from a wide variety of people to inform the logo's design. The new logo is a blue "A" with green lines curving across the bottom right that resemble a farm field.
Though there was a lot of sentimental value in the old logo, the company needed a new one to best reflect its values, Garner said.
"Since we've changed, I think this gives the impression to the younger generation coming out of college or coming out of high school that are looking for employment that they might recognize our logo as a refreshed logo, a new look. That we're a vibrant company and that we're willing to change."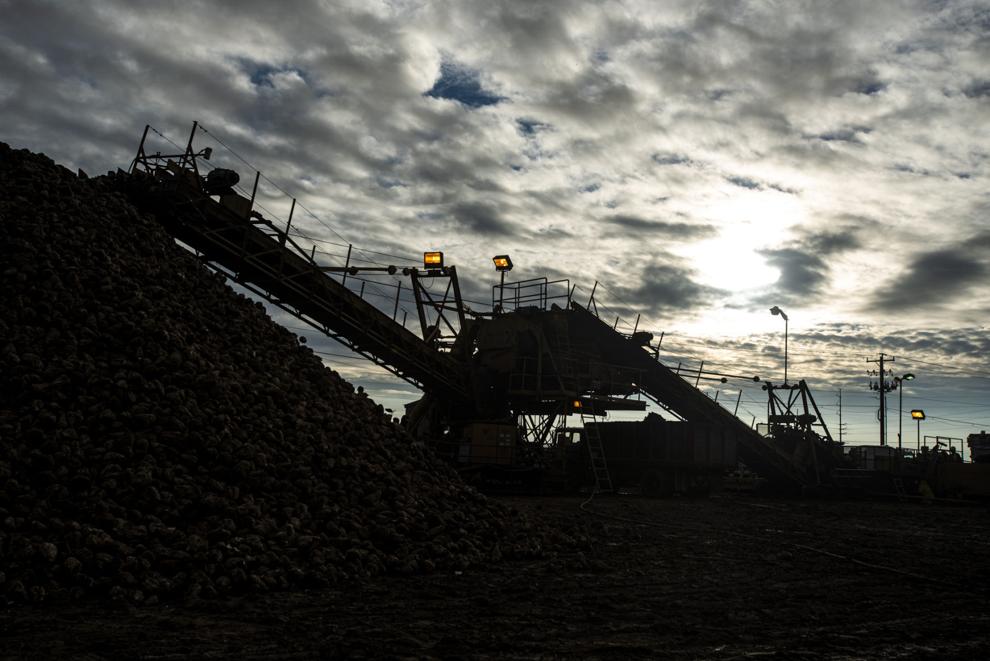 LOOKING TO THE FUTURE
In the U.S., there are some concerning trends in farming: Farmers are getting older, and their children, or members younger generations, are not taking up farming as a career as often. But those trends don't seem to be playing out in the sugarbeet industry.
"Something that our sugarbeet growers regularly say is that while a lot of other crops have good and bad years, sugarbeets are the crop that pays the bills," Anderson said. "Because it's such a reliable crop, sugarbeet growers tend to stay sugarbeet growers," she said.
Anderson herself comes from a family that grows sugarbeets. Though she did not return to farm her family's land, her work for Amalgamated Sugar is her way of supporting the cooperative of growers that supplies the company's sugarbeets, she said.
"However, I am so excited that my brother has come back to the farm and my dad is still farming because I do think that's our future," Anderson said.
One way the next generation is different is their interest in using technology on the farm, Garner said. For example, technology can help farmers more precisely apply fertilizers and chemicals, meaning they use less overall, he said.
"And so we're doing it in a better way, a more environmentally friendly way," Garner said. "And that's what we have to do to be sustainable. And these younger kids get it."
Garner's own son has returned to the farm with this attitude, he said.
"I've been doing it for so long, you tend to get a little tired," Garner said.
"But then you just see the younger generation that's just hungry and ready and wanting to succeed in a whole different way than I was brought up," he said. "It's energizing."