This story is part of our Cavalcade special edition on local businesses. Read the rest of the stories here. 
BOISE —  Martha Mendoza-Backen grew up in Veracruz, a southern state along the Gulf Coast of Mexico, surrounded by tropical weather and a yard blooming with succulents and tropical plants — burro's tail, agave, monstera, all planted by her mother.
Her mother's intuition for gardening inspired Mendoza-Backen to use this piece of her childhood to brighten Boise's gray winters.
A Succulent Day, Mendoza-Backen's thriving North End plant shop, started as a side gig and has evolved into a business beloved by both is staff and customers. It all began with an Instagram post in 2016 while Mendoza-Backen was working full-time at Boise State University. She had completed her degree there after emigrating to the United States, and within two years her succulent arrangements had evolved into a thriving local business.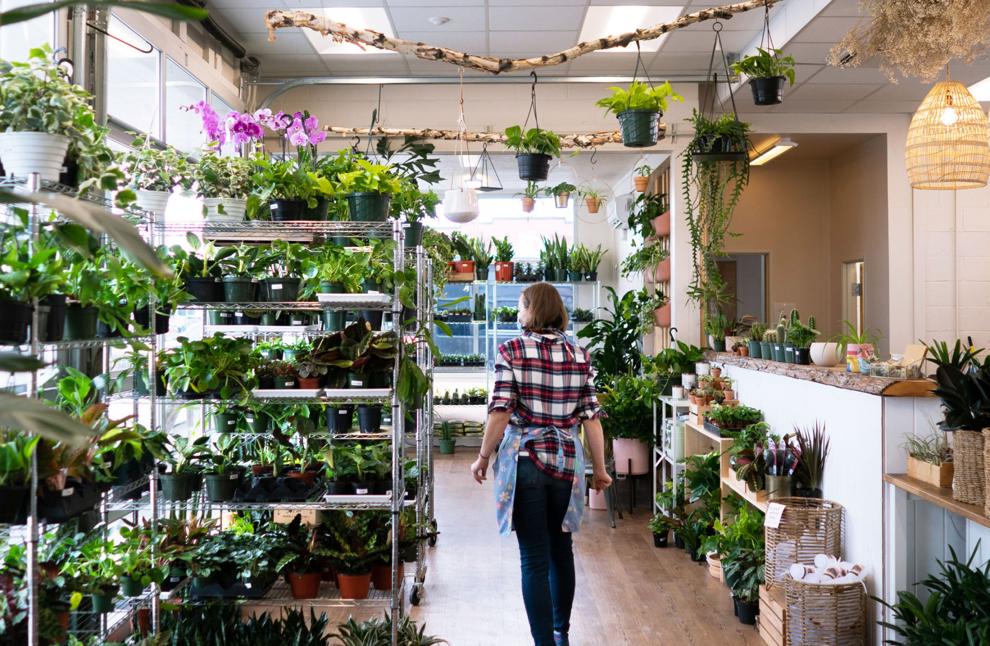 Succulents are water-retaining plants with thick, bulbous leaves and stems that grow best in arid climates, but remain popular houseplants in temperate areas of the United States. Aloe vera, commonly found in homes and gardens, is one succulent, but Mendoza-Backen and her staff are unique in that they source hard-to-find succulent varieties from farmers who have grown the plants for generations.
"I have memories of growing up playing in my mom's yard full of all kinds of plants — just having fun dissecting flowers and playing with the snails. I never really had my own plants, but they were always part of me," said Mendoza-Backen.
"The change of seasons here is so extreme," she said of her first winter in Boise. "That started wearing on me, and my mom would always give me plants. I would kill them."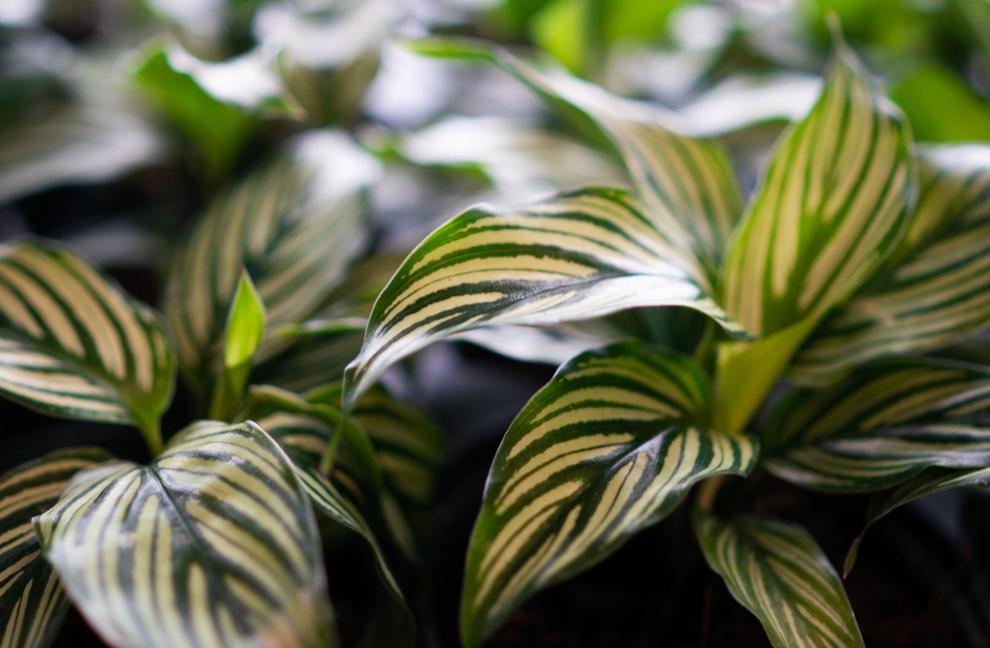 Her mom began to teach her, and as Mendoza-Backen learned how to keep her plants thriving, her interest grew.
"I got into succulents because I have this memory of my mom having burro's tail hanging in baskets on the patio," she said. "I feel like I need the greenery it to be complete. That's ultimately what I hope to share with people — relating to nature and learning about where these plants are native to and that part of the world."
As her knowledge expanded, so did her business. A Succulent Day is a family business in many ways — Mendoza-Backen's mom is known to take plants damaged during shipment and nurse them back to life at home. "Spider plants really suffer through the shipment process," said the owner. "I will take them to my mom's and three months later they're just gorgeous."
Mendoza-Backen speaks highly of her four-person staff: Jennifer, who arranges the succulents, Carolyn, who waters and cares for the plants, and sales associates Hailey and Trevor.
What started as a social media post advertising succulent arrangements quickly led to pop-up markets and workshops, as well as ample opportunity to teach locals about other areas of the world. Succulent arrangements are something she learned from her mother and grandmother, who would make anthurium arrangements. Her mom had ficus trees with orchids growing on them. "Plants were everywhere," Mendoza-Backen recalled.
Today, she and her staff teach Idahoans how to choose the plants that best fit their space, and how to style those plants so that they remain loved and taken care of. Part of the beauty in plants is that they can be cared for across years and passed down to generations. "That has meaning," she said.
A Succulent Day's first storefront opened in 2019 but quickly outgrew the location, and now Mendoza-Backen works with her close-knit team from a vibrant, two-room shop inside an old gas station at 2753 W. State St. in Boise, just a few blocks down from the original spot.
"I rejoice in telling people stories — like when I was 7 years old, I remember a leaf from one of the monsteras fell off and I was so sad I carried it around," she laughed.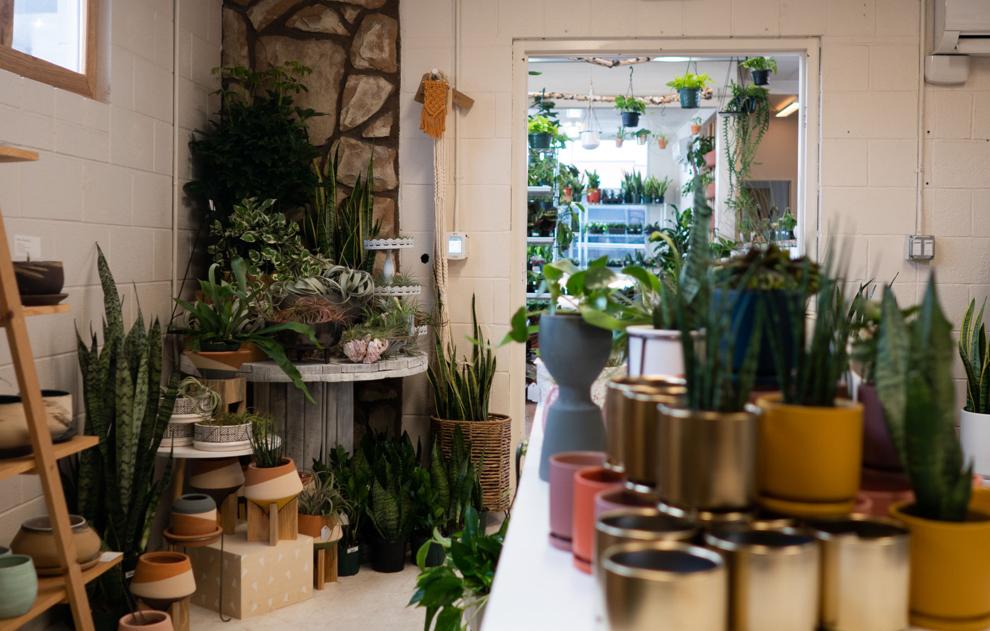 "Bringing the greenery to people and being able to share something that maybe people who are not traveling, who have not been able to see what other environments and ecosystems look like, and being able to understand how people in other places relate to the plants — that's nice to be able to share."
Inside the shop, friendly faces are ready to greet customers, and staff takes the time to recommend plants for any space and a variety of lighting conditions. The shop's walls are lined with beautiful pottery, some sourced locally and others from northern Mexico and Australia. Paired with the abundance of greenery, ceramics illuminate the white walls with earthy pastels, jewel tones, and patterns.
Customers frequently request specific plants that Mendoza-Backen tries her best to source from growers, and she does the same for ceramics. The business has fared well through the pandemic despite a plant shortage caused by lockdowns, which caused issues for farmworkers coupled with an increased demand for house plants as people stayed at home.
A Succulent Day is here to stay, and ultimately its mission is to inspire customers to create arrangements that bring joy into the home while the plants grow — whether your style is boho or modern, or you like pink or neutrals. "It's a living piece of art," Mendoza-Backen said.
"If you're going to have plants, you should know how to care for them, and that's why we're here — to cultivate that knowledge with you," she said. "And if you're going to have a plant, how do you style it? How do you place it in a way that brings you pleasure?"