NAMPA — Local bike shop owner Adam Haynes said that over the last year, he's seen a dozen or more customers come in looking to sell their road bikes or equipment to switch to mountain bikes because they did not feel safe riding on Nampa streets.
Moving into the warmer months of this year, Haynes, with Rolling H Cycles in downtown Nampa, said he is hearing similar comments again. Meanwhile, city officials have been working to make things safer for Nampa's bicyclists and pedestrians.
The end of May signaled the end of the first phase of the city's project to update its bicycle pedestrian master plan. More than 300 residents have weighed in on the biggest areas of concerns for bicycling and walking through the city, including around Lake Lowell and in the downtown core.
Nampa senior planner Kristi Watkins said the city hopes to have the updated master plan finished by September or October.
The plan lays out a list of projects to make travel easier and safer for the city's bicyclists and pedestrians. Watkins said the original plan was adopted in 2011, and since then the city has completed several of the projects, while passing up on other suggestions that staff found to be impractical.
"Some of the projects were more realistic than others," Watkins said.
One of the less practical projects outlined in the original master plan involved widening Midland Boulevard between Orchard Avenue and Greenhurst Road to allow for bike lanes. Watkins said staff found that in order to widen Midland as it is right now, it would virtually eliminate the road's shoulders and would not allow any of the residents who have houses right next to the road to park their cars, place their garbage cans or even keep their mailboxes.
But the master plan also included projects that have benefited bicyclists and pedestrians in Nampa over the years. The city created a pathway through the Lighthouse Subdivision connecting the Wilson Pond and Stoddard Pathway, which Watkins said a lot of residents had requested. Staff also implemented pavement markings in downtown Nampa directing pedestrians and bicyclists toward the local train depot.
Now that city staff knows more about Nampa's roadways, Watkins said the master plan needs to be updated to reflect that knowledge. The first phase of the update process included gathering public feedback through online surveys and collecting other comments from residents, which Watkins said will now be compiled into an infographic from consulting firm Alta Planning + Design.
Watkins said the city gathered over 300 public comments and nearly 400 survey responses. Of the responses, she said many comments were asking for a pathway around Lake Lowell. However, she said the city can't add a pathway around the lake because it's controlled by the federal government, but the city has added an access point to it.
"It is so dangerous for anyone riding around the lake," one anonymous comment read. "It sucks when you come around a sharp curve and there is a bicyclist and a car coming from the other direction."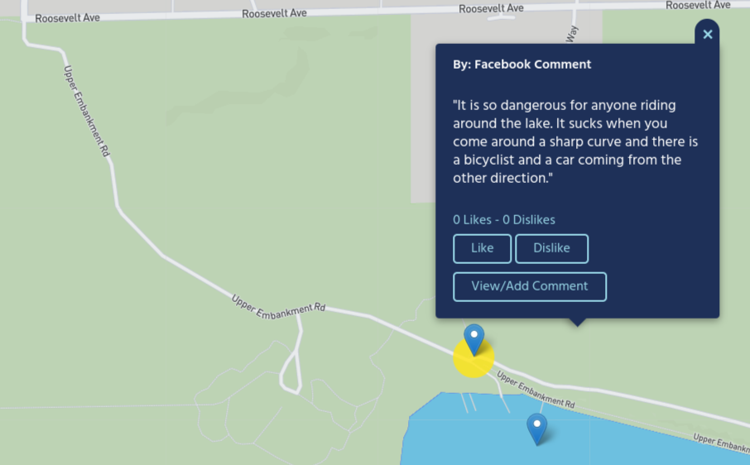 Want more news like this in your email inbox every morning?
More than 100 comments were focused around the center of the city near or inside downtown Nampa. Watkins said residents asked for a range of improvements downtown, including safer crosswalks, sidewalk upgrades and pedestrian ramps.
"It needs to be safer to walk downtown. I feel like walking on 12th St. you are taking your life into your hands," a comment from Elaina Carlson read.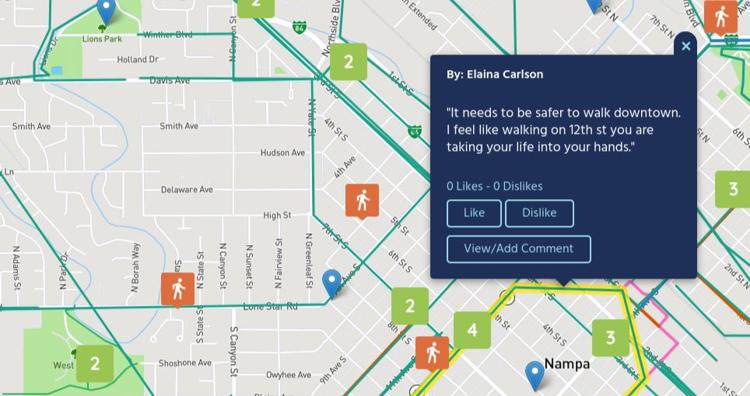 Haynes test-drives bicycles downtown every day for his business, and he said he has never had a problem dealing with the traffic. But then again, he's an experienced cyclist.
"I'm very aware, and I drive very defensively," Haynes said.
Haynes, who served on Nampa's Bicycle and Pedestrian Advisory Committee for several years, said the city has made improvements for Nampa's bicyclists and pedestrians over the years, and that the recent move to revise the master plan is a smart choice.
The most urgent need, Haynes said, is connecting Nampa's existing pathways for continuous use. The city has several sections of pathways that are popular among bicyclists and pedestrians, but there are large gaps where the property is undeveloped or owned by a separate party.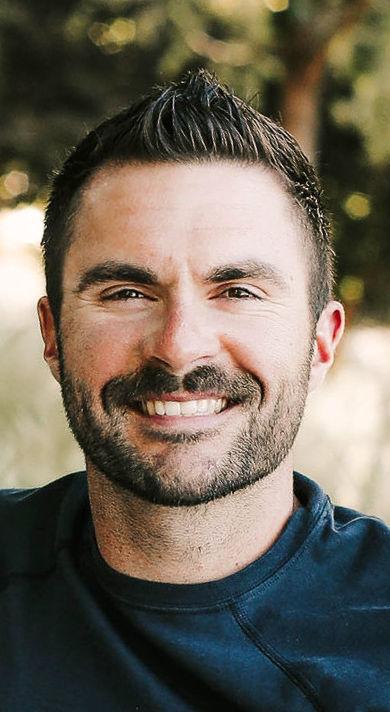 "You have this great pathway, and then it just stops," Haynes said.
Watkins said a steering committee made up of officials outside the city with interest in the master plan — such as the regional planning agency Compass, Canyon County and the local highway districts — will meet in July to discuss the findings from the public feedback. Then, staff will draft an updated plan and a map of proposed bike and pedestrian networks that will be displayed at an open house in August to seek further public comment.
The Nampa City Council will need to formally approve the updated master plan before it can take effect, Watkins said. Altogether, she said the cost to update the plan is just over $60,000, which is budgeted in the city's general fund.
"It's coming along," Haynes said. "Is it perfect? No. But it's getting better."