BOISE — Two people are dead and at least five others are injured, including a Boise Police officer, after a shooting Monday at the Boise Towne Square mall.
"I cannot stress enough how traumatic this event is for the community at large as well as for those that were witnesses or families of those involved or are involved themselves," said Boise Police Chief Ryan Lee during a media briefing Monday afternoon.
During the briefing, Lee said four people were injured in addition to the two fatalities, and a suspect is in custody. Later on Monday, a news release from the Boise Police Department said the suspect also was injured and was transported to a hospital. The suspect is in critical condition, the release said.
It is "entirely too premature" to suggest a motivation for the incident, Lee said.
The injured officer was treated and released from the hospital, the news release said.
Just before 2 p.m. Monday, Boise Police officers responded to reports of gunfire and at least one person wounded within the mall. When officers arrived, they encountered a person matching the description of the suspect, Lee said.
"There was an exchange of gunfire that ensued shortly thereafter, resulting in the officer's injury as well as the suspect being taken into custody," he said.
As of 4:30 p.m. Monday, the majority of the mall had been cleared, but police continued searching for any possible threats or victims, Lee said.
"At this time, we believe that there was only a single shooter involved and there is not ongoing threat or danger to the community at large from this incident," he said.
The shooting involving the suspect and Boise Police officers will be investigated by the Ada County Critical Incident Task Force, while the Boise Police Department will investigate the shooting inside the mall and any related activity, Lee said.
"We would ask that the community at large keep the families of the deceased in their thoughts and they also respect the privacy" of those who were affected, Lee said.
Shortly after the shooting Monday, dozens of police cars and emergency medical vehicles encircled the western side of the mall. Medical technicians tended to victims, some of whom were wheeled out of Macy's on stretchers. Police interviewed witnesses outside the department store entrance while other officers were inside.
An unidentified witness, who was standing in the parking lot, told an Idaho Press reporter that he was in Macy's when he heard about a dozen gunshots come from where he believed was inside the department store.
Another shopper, Joey Bernal, 38, of Caldwell said he was at the food court when he heard about half a dozen gunshots. Bernal said he walked toward Macy's when a mall security guard told him to leave the building.
"I didn't see the shots, I just seen people running," he said. "I was curious and interested to see what was going on."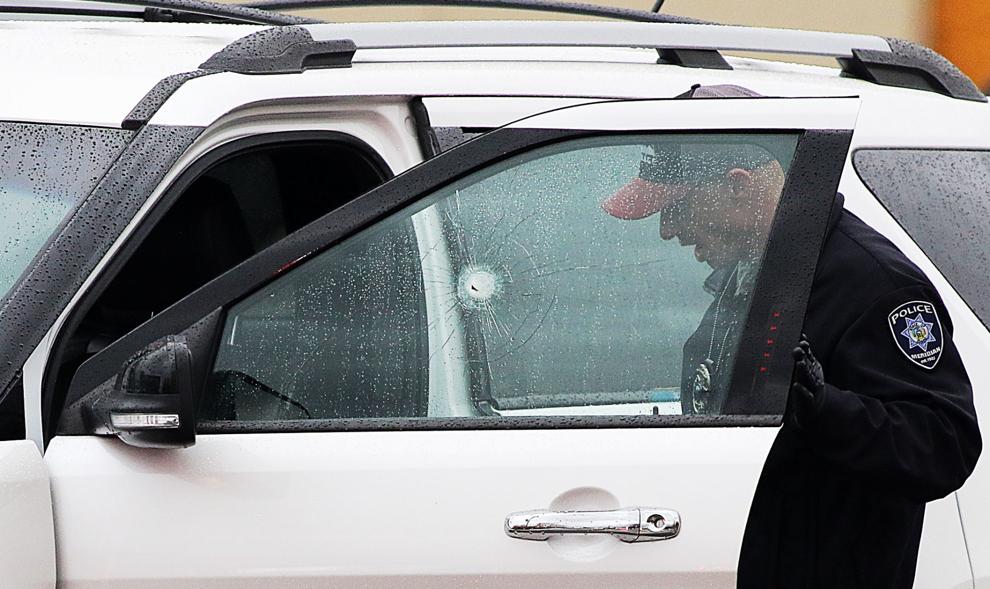 Meanwhile, police blocked off a second area in a parking lot behind Dave & Buster's, several hundred yards from the Macy's entrance. Within a caution tape perimeter were multiple vehicles, including an SUV in the northbound lane of Milwaukee Street, which appeared to have a small hole through both the driver and passenger window.
It's unclear how the Milwaukee Street scene was connected to the mall shooting. Officials declined to answer questions from the media.
Boise Mayor Lauren McLean thanked shopkeepers and mall visitors who reacted quickly to take care of strangers. She also thanked police and first responders who "came quickly" and "showed compassion to people who were scared."
"Countless people found themselves in a situation they never would have nor should have expected," McLean said.