Idaho officials on state and local levels have a full plate heading into 2020.
The Idaho Press surveyed a sampling of key leaders, whose priorities for the year ahead range from improving K-12 education and finding more housing for prisoners to offering property tax relief for homeowners.  
Here's a look at what city, county and state officials say are some of their key areas of focus this year:
IDAHO GOV. BRAD LITTLE
"Governor Little's top priority for 2020 continues to be education," his press secretary, Marissa Morrison, said in a statement. "Governor Little will base his budget and policy priorities for education around the recommendations from the 'Our Kids, Idaho's Future' task force, with a focus on creating lasting changes that will benefit Idaho students now and into the future."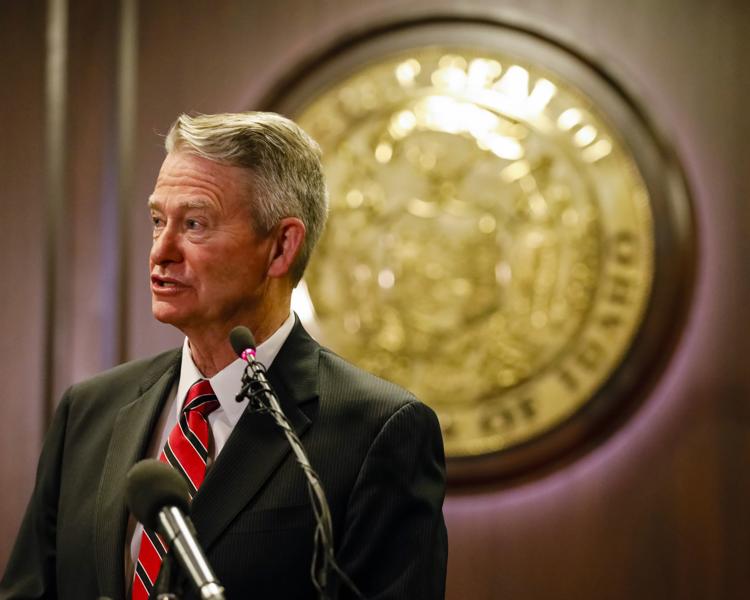 IDAHO HOUSE SPEAKER SCOTT BEDKE, R-OAKLEY
"My top issue going into this legislative session is the rules review process. While Governor Little is to be greatly commended for his and his agencies' significant efforts in reducing and simplifying regulations, that opportunity came about only because the House and the Senate could not agree on the process for approving or rejecting agency rules. That disagreement resulted in all of those rules being terminated. The basic disagreement remains and needs to be addressed and resolved.
"I expect there will be other issues that will 'drive' discussions this session, including (in no particular order): addressing rising property taxes, funding the expansion of Medicaid, incorporating the Education Task Force's recommendations, considering redistricting issues, dedicating interest earnings to transportation infrastructure, and continuing funding to water quantity and quality projects."
IDAHO HOUSE MINORITY LEADER ILANA RUBEL , D-BOISE
"So many big issues present themselves. We have heard mixed messages from the majority party on its intent with respect to redistricting. If the GOP decides to attack our bipartisan redistricting commission in an effort to turn it into a partisan gerrymandering machine on the eve of the 2020 census, then the top issue will be the protection of our current fair, balanced redistricting system. Our top priority will be to prevent the rigging of Idaho's elections for the next decade and beyond.
"If redistricting is left alone, then I think the top issue will be property tax relief. When GOP legislators voted to eliminate the indexed property a few years ago, it created a large shift of the property tax burden away from businesses and onto individual homeowners. This has been compounded by the state's failure to adequately fund education at the state level, forcing levies and bonds that further spike property taxes. People are now at breaking point, and are facing being forced from their homes. The Democratic caucus, hopefully with bipartisan support, will be pushing hard to restore the indexed property tax exemption (for homeowners), update the circuit breaker and responsibly fund education from the general fund so that homeowners can get a break on property taxes."
NAMPA MAYOR DEBBIE KLING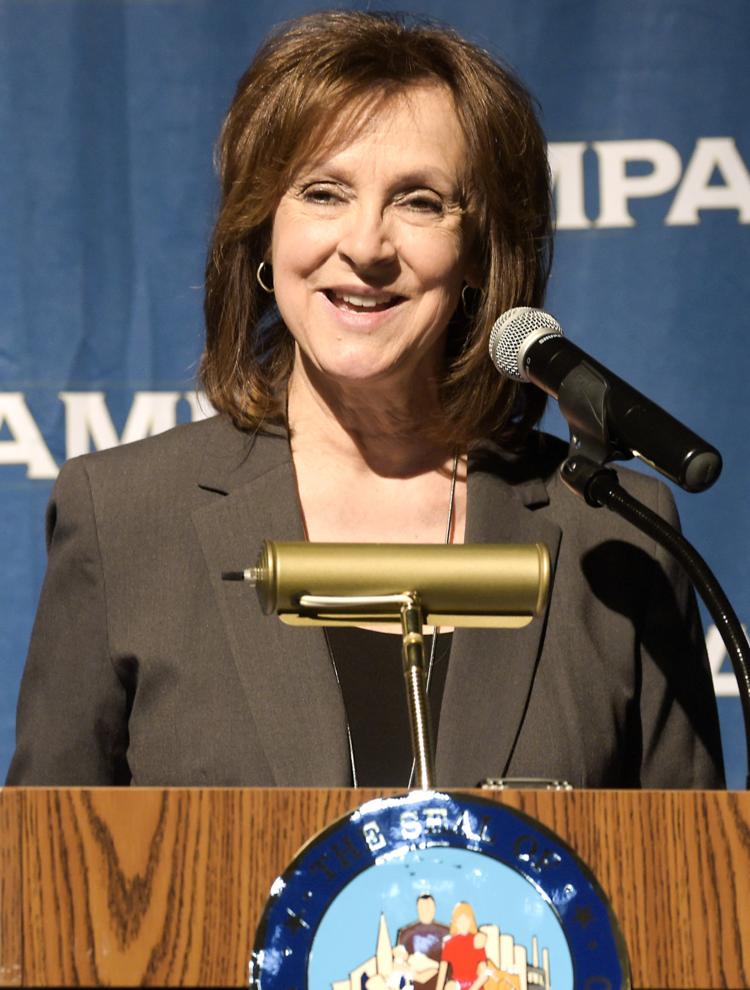 Nampa will see multiple major developments progress into 2020. Kling said she is eager to watch the construction of a 650,000-square-foot Amazon fulfillment center, which is set to open in September. 
Kling said she is also paying attention to the Karcher Mall redevelopment, with demolition of a portion of the building set to finish in January. Downtown Nampa is also in the midst of revitalization, and Kling said it is exciting to see more business owners show interest in the area. 
Beyond that, Kling said she plans to advocate for the Highway 16 extension to begin at Interstate 84, instead of at Highway 20/26, even though the construction may not begin for 20 years. She said she is also eager to see how a new police program called CompStat affects Nampa's crime rates, as in 2019, the program helped reduce crime in the city, according to the police department. 
CALDWELL ECONOMIC DEVELOPMENT DIRECTOR STEVE FULTZ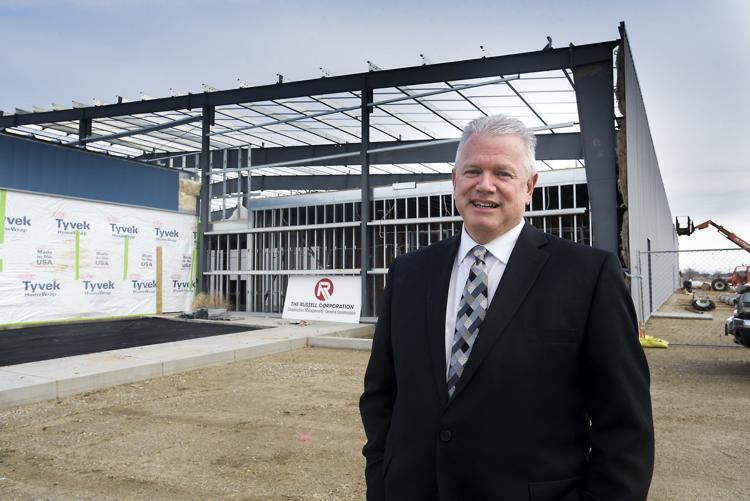 Like Nampa, Caldwell is also experiencing an influx of development, and Fultz said he expects that trend to continue in 2020. He said he is working with several developers interested in building residential, commercial and industrial projects in Caldwell. 
He said he could not reveal which projects were in the works, but said some of the developers are from out of state, including Utah and Indiana. Fultz said downtown Caldwell will continue to grow, with more businesses filling some of the vacant buildings in the area. 
COLLIERS INTERNATIONAL PARTNER MIKE PEÑA
Peña said he is "anxious" to see how the incoming Amazon fulfillment center will impact the Treasure Valley — specifically, how the center will impact employment at the Ford Idaho Center and how much it will add to traffic near the site. 
He said he also plans to pay attention to the growth in downtown Nampa and is looking forward to seeing information about how Nampa's demographics have changed in the 2020 Census. 
CANYON COUNTY COMMISSIONER LESLIE VAN BEEK
"At the beginning of my second year in office, my learning curve looks a lot less like a vertical line. With experience comes the ability to fulfill the duties of Commissioner at a deeper level. One of my areas of focus this year will be to strengthen relationships with the 16 department heads under the direct supervision of the Board. In addition, I will be focused on how to be more visible in the community.
"Other goals for 2020 include a continued push for the development of a Capital Improvements Plan (CIP) which will include a 5-year prioritization of what projects should be funded and when. Critical to the CIP is the identification of well-forecasted revenue sources which will be used to pay for future building projects and major expenses. Having a Plan and the Fund in place translates to transparency for taxpayers and gives clarity and direction to decision-makers when spending taxpayer dollars. The budget will continue to be a top priority.
"Encouraging growth in the commercial and industrial sector will help balance the tax burden between the residential and business sector. In other words, new construction will help minimize the tax impact on existing residents.
"Time will also be dedicated toward the establishment of impact fees for fire districts, parks and transportation. This is the first time the County has served as administrator for collecting fees so thank you for your patience.
"The newest detention facility for women, also known as POD 6, will be up and operational shortly into the new year. It will be a valuable addition to public safety. Look for a virtual tour of the facility on the County's web page in the future. A permanent solution for public safety will continue to stalemate until Commissioners earmark a portion of the budget to service debt. This will be the third consecutive year I lobby for a Capital Improvements Fund by resolution."
CANYON COUNTY ASSESSOR BRIAN STENDER
The Assessor's Office's goals for 2020 include opening a second DMV location, enhancing its portion of the county website, and raising awareness about two property tax assistance programs.
One program is the Property Tax Reduction program, which helps property owners who qualify for the homeowner's exemption by paying a portion of their property taxes. 
The second program is the 100% Service-Connected Disabled Veterans Property Tax Benefit for veterans who are rated 100% service-connected disabled. There is no income limitation for that option. Currently, this program provides a property tax reduction of $1,320 annually.
Both the Property Tax Reduction program and the disabled veterans program require annual applications to be completed and returned to the assessor's office by April 15 each year. However, homeowners are advised to return completed applications early. Property owners can potentially qualify for either program or both.
ADA COUNTY SHERIFF'S OFFICE
"One major priority our agency has this year is finding a location for a second Drivers License office somewhere in western Ada County," according to a statement from the office. "We've been working with Ada County Development Services and real estate brokers to find the best location – which needs to be able to accommodate lots of cars and people and is near major streets so people have good access. We've got some ideas, but they aren't developed enough to share publicly at this point. We need to get that figured out this year. 
"Beginning October 1, 2020, you will need to have an official Star Card license or REAL Identification (ID) card — or another accepted form of identification, such as a passport — to fly commercially within the United States or access a federal facility, national laboratory or military base.
"That means you have about 10 months to avoid the headache coming your way this October when it's time to fly and you realize you haven't got your Star Card yet. We really hope people will get their Star cards over the next several months and avoid trying to do it at the last minute."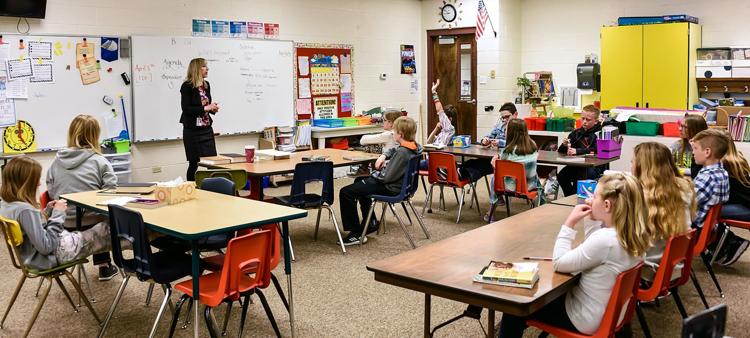 ADA COUNTY PROSECUTOR JAN BENNETTS
"Our office will continue to work diligently on the seven pending homicide cases we are currently prosecuting," Bennetts said in a statement through her staff.
"In 2019, the office successfully prosecuted several high profile cases, including Lee Miller, a defendant for a previously unsolved 1994 murder. Between 2014 and the end of 2019, the Ada County Prosecutor's Office has handled 46 homicide defendants ranging from first-degree murder cases to manslaughter cases, including co-defendants and related charges stemming from homicides."
The office will continue to prioritize victim services in 2020 and beyond, the statement reads. The FACES of Hope Victim Center, which Bennetts helped spearhead, served 2,308 vulnerable victims in 2019 and, since 2018, has expanded services by opening a law clinic to support victims. 
Bennetts' office will launch more community outreach initiatives in 2020, aided by the recent hiring of a public information officer who will work to inform and educate the public. 
IDAHO DEPARTMENT OF CORRECTION
"We will have two main issues we plan to address in 2020," according to a department statement. "First, we are over-capacity, so we need to add beds in the short-term. The RFP (request for proposals) for out-of-state beds is part of that.
"Second, we need to improve outcomes for people on supervision since revocations are contributing to our prison admissions stream. One of the ways we hope to do that is through the development of community connection centers."
The centers will provide a place for those on probation or parole to stay if they run into problems, and include services such as substance abuse counseling and help finding jobs.
ADA COUNTY CLERK PHIL MCGRANE
"It's a big election year this year with the presidential election this fall and the primaries this spring. In addition to pulling those off successfully, we're also rolling out new technology including electronic poll books, a new state voter registration system and new campaign finance system and scheme. We've got a lot on our plates just to get 2020 started.
"Beyond elections, we're working to improve communication and modernize our customer service within the office. I'll also be working with the County to address our space and parking needs at the courthouse; as we're busting at the seams with all the growth we continue to contend with."
ADA COUNTY COMMISSIONER DIANA LACHIONDO
"We will continue to convene cities, ACHD and taxing districts about growth. It's an ongoing process, and it's not something the county can be in charge of; we just push to expand the conversation.
"There will be an analysis out by June (about growth in Ada County in the coming decades). It's a really good starting place … for how can we grow responsibly, and it will allow us to analyze the cities' and county's current comprehensive plans to see if we need to make changes. It drives our budget, the cities budgets and taxes.
"And number two, following close behind, is to advance the campaign on family homelessness. We got it off the ground, now we're moving to the private community and we're making sure there really is that philanthropic support."
The campaign to end family homelessness is a partnership between the city of Boise, Ada County and private philanthropists that aims to effectively end homelessness for families. The program is still in its early stages, but will eventually help protect families from evictions, help pay the first month's rent and deposits, and find supportive housing.