CALDWELL — Current state Rep. Greg Chaney and businessman Chris Trakel will face off in the May 17 primary as the two Republican candidates running for District 11 senator. District 11 encompasses most of the city of Caldwell.
According to the Idaho Secretary of State's website, Trakel is out-fundraising Chaney. Whereas Trakel has received $18,871 from 72 individuals, Chaney has received $11,960 from 11 donors, including donations from a PAC and the J.R. Simplot Company.
Toni Ferro, a Democrat, and Kurtis Berger, a Constitution Party candidate, are also running for the Senate. For the primary, Idaho voters will receive a ballot that corresponds to their party preference; only candidates from that party will appear on their ballot.
The Idaho Press spoke with Chaney and Trakel to discuss the issues that matter to them and what they would hope to accomplish as a senator.
AN ATTORNEY AND REPRESENTATIVE, A VETERAN AND WOODWORKER
Chaney is an attorney in Caldwell. He was first elected to the Idaho House of Representatives in 2014 as a representative for District 10, Seat B. For the past three years, he served as chairman of the Judiciary, Rules & Administration committee. His most recent term ends this year. 
Chaney described himself as outspoken against vigilante and "extremist" groups in the state that have sought to use bullying, intimidation, or other tactics to promote the adoption of legislation that aligns with their policy preferences. As a senator, he would hope to continue working against such groups, he said.
There are several groups Chaney is concerned about. He mentioned the Idaho Freedom Foundation, and the "physical intimidation" tactics of "the McGeachin Bundy crew." There are groups of lawmakers who openly align with that organization, he said, but he is also concerned that some lawmakers are not willing to stand up to those legislators and their interests.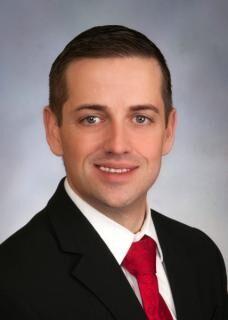 While the Senate has acted as a protective backstop against extremist views, Chaney is still worried that that could change.
"I think we're at risk of falling into a place where whoever has the best propaganda machine or whoever is the loudest or most frightening gets their way in policy," he said. "The average citizen's voice will essentially be pushed out of the political process."
Trakel grew up in Meridian and joined the U.S. Marine Corps in 2001, retiring in 2016. He started a woodworking business to craft home decor, he said. He is in the process of growing that business anew following having to scale back during the pandemic, he said.
Caldwell residents asked Trakel to run for Caldwell mayor in 2021, he said, upon the imminent retirement of Garret Nancolas. Trakel received 22.2% of the votes in that race. Jarom Wagoner won against John McGee in a runoff in late November.
Trakel said his decision to run for the Senate stems from feeling that politicians are not voting to preserve individual liberties, particularly during the early days of the pandemic when decisions were being made about what the public was allowed to do, he said.
CHANEY'S PRIORITIES: PROPERTY TAXES, LAW ENFORCEMENT, EDUCATION
In addition to his interest in protecting Idaho from certain interest groups, Chaney said that as a senator, he would prioritize additional measures that offer property tax relief.
"We haven't gotten as much done … on property tax as I would like to see happen, but it's a huge pinch on families right now," Chaney said. "I think that functionally speaking, being able to vet the house proposals from the Senate side has some strategic advantages over the House side … my preference is policy that benefits Idahoans," he said.
In particular, Chaney expressed interest in creating property tax policy that benefits people who buy property and live in Idaho versus those who buy but do not move here, he said.
"If you're going to move here that's fine, but if you're going to stay out of the state of Idaho, maybe some of these advantages shouldn't accrue to you," Chaney said.
Secondly, Chaney highlighted his interest in funding law enforcement.
"I think it's incredibly important that we continue to respect that there's a proper way to do things, that we keep our streets safe, that we don't allow that to change, and that we support those people that are out there enforcing the laws for us," he said.
Chaney also discussed the importance of school choice. He said he has been a proponent of school choice since his election to the Legislature, and has supported parents' rights to homeschool or send their kids to charter or private schools, he said.
But he is concerned about attempts to defund public education from interest groups. Ultimately, funding public education helps prepare students to be productive employees in Idaho's economy, Chaney said.
"We're destined for a pretty big economic collapse if employers that are starting to set up shop here can't find people with the kind of training and educational background that they need to be able to operate," he said.
TRAKEL'S PRIORITIES: PROPERTY TAXES, INDIVIDUAL RIGHTS
Trakel said that measures so far to curb the impact of property taxes have not gone far enough, and that issue seems to be "kicked down the road every session that we've seen." This has happened since 2006, he said, and he has seen it personally since moving back to the state following his retirement from the military in 2016.
He would like to see the homeowner's exemption returned to 50% of the value of the home and land, he said.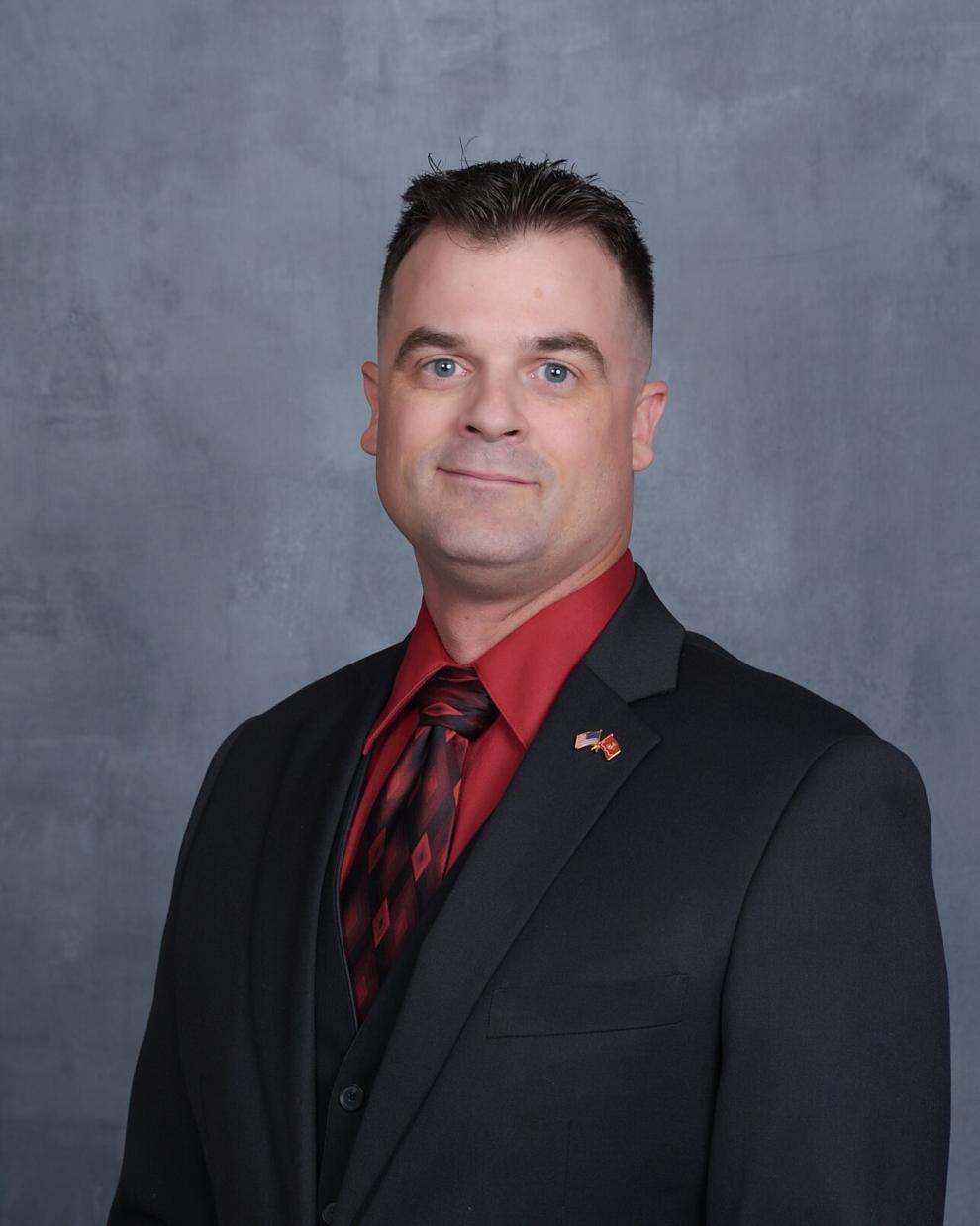 Protecting people's rights and liberties is another priority for Trakel. He wants to make sure that what happened during the pandemic is not allowed to happen again, he said.
Trakel cited the closing of churches, online school, and general prohibition from gathering in larger groups as some of the pandemic measures he disagreed with.
Trakel said his grandmother passed away in a nursing home during the pandemic, but because of pandemic restrictions, he was not allowed to see her to say goodbye. During the pandemic, nursing homes around the country have chosen to limit or not allow visitors due to the increased vulnerability of exposure to the coronavirus.
"It's just not right," he said. "I've seen a lot of people that … are dealing with this exact same thing ... It's really traumatic, and it's really hurtful for them."
In general, Trakel thinks people who are sick should try to stay home, he said, but it is not appropriate to "quarantine healthy people," or for the government to define what businesses are and are not essential, he said.
Asked what distinguished Chaney from Trakel, Chaney said he does not feel that Trakel "understands a lot about how the legislative process works."
"He's trying to grasp at straws to say why I shouldn't hold office," Trakel said.
Chaney also said he feels the race between him and Trakel is a "proxy war" that reflects more on the priorities of groups such as the Idaho Freedom Foundation.
"I think (Trakel is) really more of someone that these extremists are using to try to strike back at somebody who has been very vocal and critical of them in a way they're not accustomed to," Chaney said.
Trakel said he is not concerned with how groups such as the foundation would rate his voting if in office, and he would strive to represent the individual interests of people in his district.
"Ultimately, these groups like the IFF and ConservativesOf … they're created by citizens and residents who have concerns, which is good, but they are a special interest group," Trakel said. "My priority is to the individual and to the people, so I'm going to listen more to 10 people that tell me their issues that they want dealt with over something that ConservativesOf might want to talk about."
Asked what distinguished Trakel from Chaney, Trakel expressed concern for Chaney's support of the law that provides tax breaks to companies building data centers in Idaho. A data center for Meta was recently announced in Kuna.
Chaney said that the data center gives a tax break to residents. Trakel disagreed.
"How is a tax exemption for a big business, like Facebook, going to give the homeowner a tax break?" Trakel said, adding that "you're not removing something or shrinking something; it's always a tax shift."
The bill Chaney sponsored made it so that cities cannot add the value of the new development to their budgeting capacity and increase the amount of property taxes they collect, he said via email.
"So, the new project has a value and pays their portion of the property tax burden along with everyone else, but without allowing the city to collect any more than they would have had the project not happened," Chaney said. "So the total amount of property tax collected remains the same as if had the project not happened, but that amount is divided into smaller pieces for everyone because of the project's share of the property taxes."