NAMPA — The Nampa Chamber of Commerce kicked off a series of forums for candidates running for elected office Tuesday, starting with a forum for Nampa School District board candidates.
Six candidates are running for three board trustee seats: Zone 3, Zone 4, and Zone 5. None of the incumbents of those districts are running for reelection. Each seat has a four-year term.
Nampa residents can learn which school zone they live in by viewing the trustee zone map, or by typing in their address to the district's online tool.
The full forum is viewable on the Nampa Chamber of Commerce's website.
ZONE 3: Chandra Reyna and Tracey Pearson
Chandra Reyna and Tracey Pearson are running to represent Nampa's Zone 3. Zone 3 is bounded roughly by 12th Avenue Road and East Roosevelt Avenue to the west, Amity Avenue and Southcenter Boulevard to the east, and Locust Lane to the south.
Pearson did not participate in the forum because of a time conflict, said Mitch Minnette, president and CEO of the Nampa Chamber of Commerce, who helped moderate the event.
Reyna is a sociology instructor at Boise State University, she said. She was born in Boise, but lived most of her life in Nampa. She has three children in the district, she said.
While keeping schools open even during the pandemic is important, Reyna thinks the board should be doing more to mitigate the spread of COVID-19, such as mask mandates or contact tracing.
"I want to deal with COVID and get it off the table so that we can really focus on educating our students and repairing the damage that was caused by COVID," Reyna said, "specifically, achievement gaps ... for students of color, and then making our schools more accessible as well."
Though part of Reyna's role with Boise State University is encouraging students of color to pursue higher education and graduate school, she doesn't believe college is for everyone. She pointed to the Nampa School District's welding and dentistry programs as examples of how the district offers alternative post-high school pathways for students.
Reyna said she supports the continuation of a supplemental levy, to be reviewed every two years, that enables the district to cover education expenses, but she thinks public education is underfunded and that people want more dedicated funding.
"I guess I would ask, how can we advocate for our state, or for the federal government, to allocate more funds to our schools in a more equitable manner so that we don't have to rely on our long-term residents and folks here in the state to be funding our public schools?" she said.
Reyna acknowledged that some voters might be under the impression that she doesn't have the interest of all students in mind. But by striving to better serve students with the fewest resources, she said, you in turn serve those with more resources.
"If you're serving the last girl, the girl that is at the very bottom and has the least resources available to her, if you are providing resources that are going to serve her ... everybody who has more resources and better chances than she does is also going to be served and is also going to win and come out on top," she said.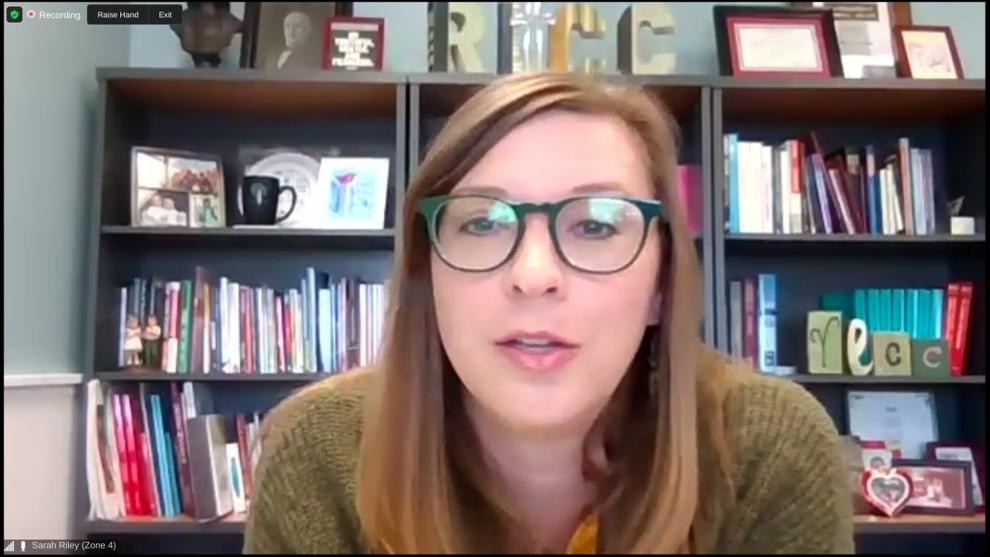 ZONE 4: Sarah Riley and Brook Taylor
Sarah Riley and Brook Taylor are vying for the Zone 4 trustee seat. Zone 4 encompasses the southwestern portion of the district, including a wide area around Lake Lowell.
Riley is a pastor at Real Life Community Church in Nampa. She has graduated one child from the district, with three more to go, she said.
The Nampa School District, like others in the state, has received CARES Act funding to support schools during the pandemic. Riley thinks this should be used to keep doors open during the pandemic and for mental health care for teachers instead of telling them "to go find it." She also supports protocols such as masking in schools that help protect teachers and students, she said.
Facilitating discussion about how to address the pandemic and developing widely liked solutions has been a challenge for school boards around the country. When asked how she would facilitate unity, Riley emphasized the importance of letting all parents' voices be heard.
"Our curriculum committee is a good example of how we have done that, to bring people of differing opinions together to get their input so that everyone knows they have the ability to share what their concerns are, but also to be educated so that they can learn maybe why one side or the other feels the way they do," Riley said.
If community members find themselves skeptical of her platform, Riley would ask them to have a conversation, perhaps over tea, to learn about one another and find common ground.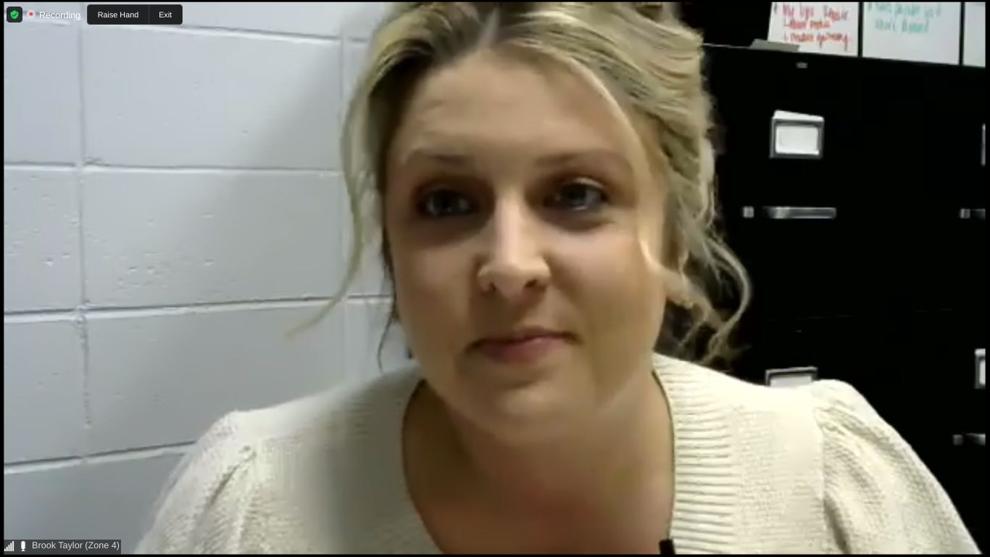 Taylor is a third-generation Idahoan. Taylor also has graduated a child from the Nampa School District, and has three high-schoolers remaining, she said. She is a small business owner, according to her campaign website.
Taylor thinks that COVID-19 is "here to stay" and that CARES Act money should be used to help "unburden educators."
"I think the majority of the community says, 'OK, listen, here we are, and we want to make some choices that help alleviate the pressure that our educators feel now,'" she said. It's still important to avoid over-committing one-time funds, she said.
To address contentious situations, such as the pandemic and curriculum planning, it's important to be sensitive to people's "core beliefs," desire to be heard, variety of perspectives, Taylor said.
"I think we run into a dangerous realm when we start taking out those other perspectives because that's really what creates healthy debate, and all of those people make up our community," she said.
Taylor agreed with Riley that people can get to know her by talking to her, and evaluating to what extent each candidate is reaching out to community members as part of their campaigns.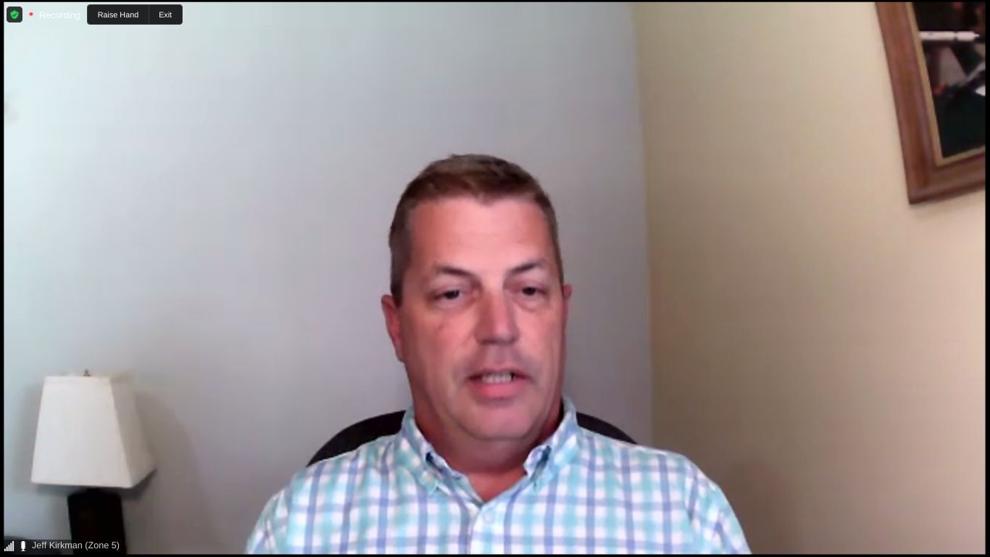 ZONE 5: Jeff Kirkman and Patrick Tanner
Jeff Kirkman and Patrick Tanner are running for the Zone 5 seat. Zone 5 comprises the southeastern portion of the school district.
Kirkman has built a career working for the Idaho Department of Corrections, he said. He thinks his ability to get people to talk, and to listen in return, will serve him well in the role. Kirkman has five children, including three in local schools.
Parents should always be part of the discussion in their children's education and shouldn't be marginalized in favor of the voices of educators or staff, Kirkman said. That said, committees should have an appropriate number and mix of people to have enough opinions while also moving along the decision-making process, he said.
Kirkman said he has met with educators to learn more about social-emotional learning, or SEL. While he was impressed with the "depth of knowledge" educators have, he thinks SEL puts the burden on teachers to act as counselors in addition to their other responsibilities.
"Teachers are not counselors, teachers are not professionals to deal with some of the social and emotional learning things that go on in that curriculum, and so I don't want students to be taught in the schools that type of curriculum by teachers," Kirkman said. He suggested that funding be directed toward an extracurricular program parents could opt students into if desired.
While increasing teacher pay is important, it isn't a guarantee teachers will stick around, Kirkman said.
"I can't wait to get into a school and start asking the teachers, 'What will keep you at this desk? What will keep you in this room?'" Kirkman said. Doing small things for people early make them willing to do hard things in return later, he said.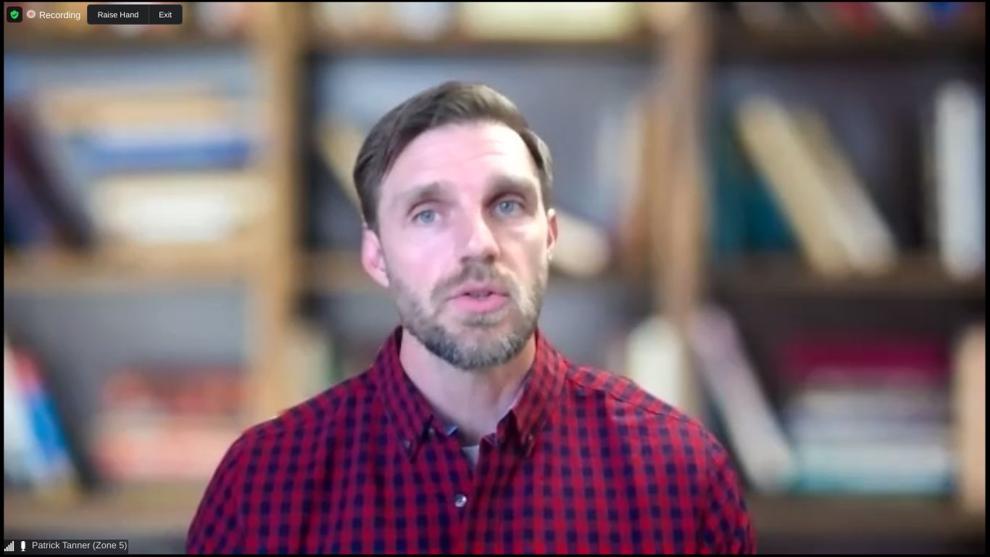 Tanner is the assistant vice president for student enrollment and student services at College of Western Idaho. Tanner is running because he wants the district to provide better support to students and staff and achieve a level of student success that makes the district one that would draw families to the community, he said.
Tanner thinks the district needs to pay teachers more and "treat them like the heroes and the life savers that they are."
"I think, as board members, we need to partner with them to identify, you know, what their struggles are," Tanner said. "Certainly, we need to hear through the superintendent, but I'd really be eager to hear straight from the teachers."
The mental health of students is also extremely important, Tanner said. The pandemic has caused students stress, in addition to "adverse childhood experiences" such as homelessness, he said, noting that there are 900 homeless students in the district.
Teachers need to learn how best to engage with students dealing with a variety of life experiences, he said.
Adverse childhood experiences, or ACEs, is a field of study about how a child's experiences can impact their physical and mental health into adulthood, according to the Centers for Disease Control and Prevention, which was one of the original entities to study the phenomenon in the U.S.