The Idaho Press partnered with the League of Women Voters to conduct candidate surveys for the May 19 primary. You may also search for your ballot items by address, at vote411.org. Candidates were responsible for grammar and spelling, and answers were limited to 500 characters.
U.S. SENATE
Uncontested primaries: 
Republican: Jim Risch, Boise
Independent: Natalie M. Fleming, Fruitland
Constitution Party: Ray J. Writz, Coeur d'Alene
Democratic primary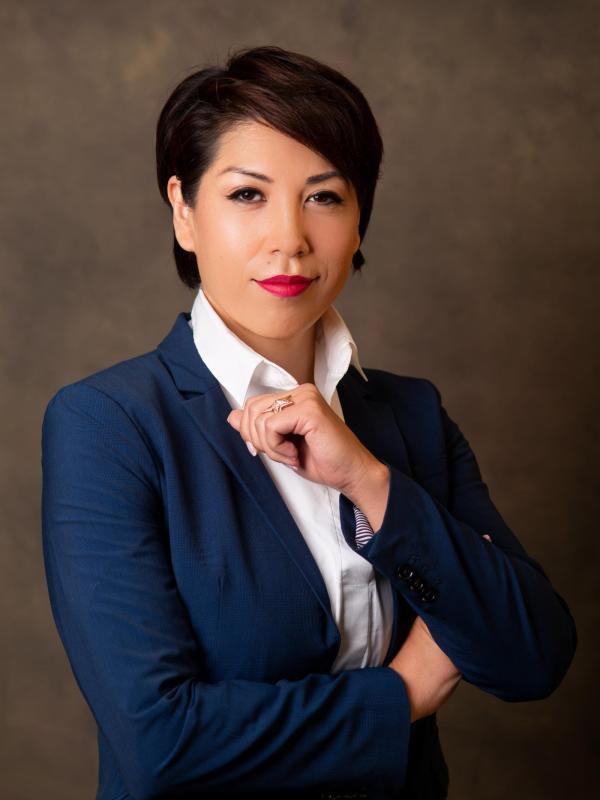 Name: Paulette Jordan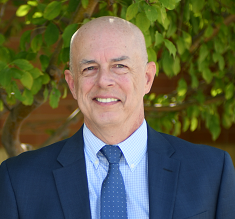 Name: Jim Vandermaas
Q: 1 What experience has prepared you to represent Idaho in the US Senate?
Paulette Jordan: I was raised to advocate for others and protect the earth's priceless resources. I started my career of public service as the youngest person elected to the Coeur d'Alene Tribal Council. After college, I went on to work as a business development strategist in energy policy and worked in economic development with sovereign tribal nations. Serving in the Idaho Legislature for two terms taught me a great deal, including how to unseat an incumbent Republican and create important policy change.
Jim Vandermaas: I was born in poverty, on my own at 16, vol. Fire at 15, then fireman/paramedic, 30+Yrs law enforcement, union shop-steward & negotiator, started & ran successful telecom business – sold after 9 yrs, SWAT Team, County Search & Rescue Team, Started a P.A.L. mentoring to at risk youth, & more. All revealing dedicated history of public service, a commitment to making lives better, sound business acumen & strong sense of the value employees bring to any org. Experience all Senators should have.
Q: 2 What would yo like to accomplish as a member of the US Senate?
Paulette Jordan: Healthcare reform, environmental protection and fiscal accountability. The problem with healthcare is, according to experts, that the system cannot be fixed and must be rebuilt. I have a plan to rebuild it. Second, Idaho farmers and ranchers already know that we must protect the quality of our land for it to remain viable. We must take steps to protect our land. Third, we need to come up with a plan to reduce our national debt in order to remain competitive in this global economy.
Jim Vandermaas: Work to restore he ability to work across the aisle, debate ideas instead of ideology, and work for the common good. As for legislative accomplishments (work on); Climate & back in the Paris Accord, Alternative energy, Healthcare- intro my Dual-Payer plan, Education – from 'Cradle to Career' w/economic support via public/private partnerships, Economy- intro my 'Trickle-up Economic' plan, Student loan forgiveness via my 'Community Service Pay-Back Program', Infrastructure that promote growth
Q: 3 Should the government be doing more to secure our elections, and to investigate and prevent interference by foreign governments? Explain.
Paulette Jordan: One of the areas in which our country is most vulnerable to attack is in the area of cybersecurity. I would propose legislation to strengthen our cybersecurity in many areas, including preventing election interference. In addition to being under investigation for receiving illegal foreign campaign contributions, our current Sen. Risch has actually prevented significant progress on securing elections in other areas. The DASKAA legislation would have helped greatly, but Risch personally killed it.
Jim Vandermaas: Absolutely! We must change the Senate, & replacing Risch is my goal. That being said, there are 2 issues here; 1st-ensure that a DOJ under new mgmt pursues any & all leads to ID & prosecute ALL who facilitated the commission & coverup of the interference– espec. domestic, 2nd, intro a bill that mandates that any State election that fills any Federal office must comply with certain validation requirements designed to ensure paper redundancy & no voter suppression & subsidizes any costs incurred
Q: 4. Please explain where you see opportunities for Democrats and Republicans to find common ground on the serious issues facing our country.
Paulette Jordan: There is much more work to be done in the area of rebuilding our healthcare system. I feel confident that I can help lead the charge to break down this issue from a hyper-partisan level and promote a healthcare system which rewards cost-effective data-driven care that leads to Americans getting well, which should be the ultimate goal. I feel strongly that we can also find common ground on policy to protect our land for our farmers and to make more fiscally responsible policy across the board.
Jim Vandermaas: Again, we must change the Senate, because they don't even hold true Republican values. As for the rest of us, focusing on common ground, showing how 'investment' in our people can be fiscally responsible & save money in the long run, 'trickle-up' to rebuild the middle-class- the life's blood & engine of our economy, w/preventative healthcare & educated workforce is more productive- paying more taxes & spending into the economy, helping to lower the debt. Who doesn't like a win/win scenario?
Q: 5 What, if any, steps would you take to reform immigration policies?
Paulette Jordan: This is a complex issue which requires a multi-faceted solution and a compassionate, people-first approach. First, the system is backlogged and overburdened in such a way that the response to its inefficiency is illegal immigration. We cannot continue down that path. Providing more opportunities immigrants to work legally in the U.S. will ease tensions at the border. We need legislation to address the issues of legal immigration, border security, and enforcement separately, as they are complex.
Jim Vandermaas: Many! Pass DACA. Free the people/children being held hostage at our border- both sides. Strengthen and strictly enforce the asylum process, ensure access to speedy review. Restore existing & innovate new 'corrective' aid pkgs to Central Amer. Nations to remove threats causing asylum-seeking. Re-structure the visa system to actually benefit the workers and the employers, for Agri. Seasonal and others, remove quotas, entrepreneur category, and make immigration 'family friendly', and more.
Q: 6. What role should the federal government play in the American health care system?
Paulette Jordan: A report issued by the Institute of Medicine concluded that America's healthcare system was so fragmented it could not be fixed incrementally; it had to be re-designed from the ground up. Policymakers have ignored this fundamental fact for nearly 20 years. I have a plan to rebuild the system entirely. Patient outcomes will be the central focus of the system. A strong focus will be placed on on data gathering, tracking and analysis. Shockingly, this is not how things currently work in healthcare.
Jim Vandermaas: It is vital to our nation's interest that our population is healthy, & more cost effective in the long run to facilitate that goal. Under my 'Dual-Payer' plan, leveraging the 'free-market' creating a public/private partnership where commercial insurance expands its scope of coverage into lower income mrkts, the ACA picks up lower income grps, & Comprehensive Medicare is always 2nd payer, & below ACA limit, covers all down to zero income. Includes supplementing VA & eliminates Medicaid & Choice
Q: 7. How do you see climate change affecting Idaho's agricultural and urban communities?
Paulette Jordan: In Idaho, climate change is already affecting us in many ways, especially in our agriculture and environmental arenas. It affects everything from snowpack melting, to increased wildfires and smoke issues, drier seasons for farmers' seeding or planting. Climate change affects the health and survival of our environment, including our forests and wildlife. These issues also affect our state's economy, including in the agriculture sector, but also in energy production, outdoor recreation, and more.
Jim Vandermaas: It is clear the climate is changing, & we must prepare for the uncertainties those unknown changes will certainly bring. There are many ideas for mitigating climate change, but you didn't ask that. Our increased ability to anticipate & prepare for the adaptations that climate change brings will be key to the survival of both the urban & agricultural communities. Water mgmt & storage are key, as well as supporting the ability to adapt to crops best suited to any new climates we must adapt to.