The Idaho Press partnered with the League of Women Voters to conduct candidate surveys for the May 19 primary. You may also search for your ballot items by address, at vote411.org. Candidates were responsible for grammar and spelling, and answers were limited to 500 characters.
U.S. HOUSE DISTRICT 1
Uncontested primary:
Libertarian: Joe Evans, Meridian
Republican primary:
Name: Russ Fulcher, Meridian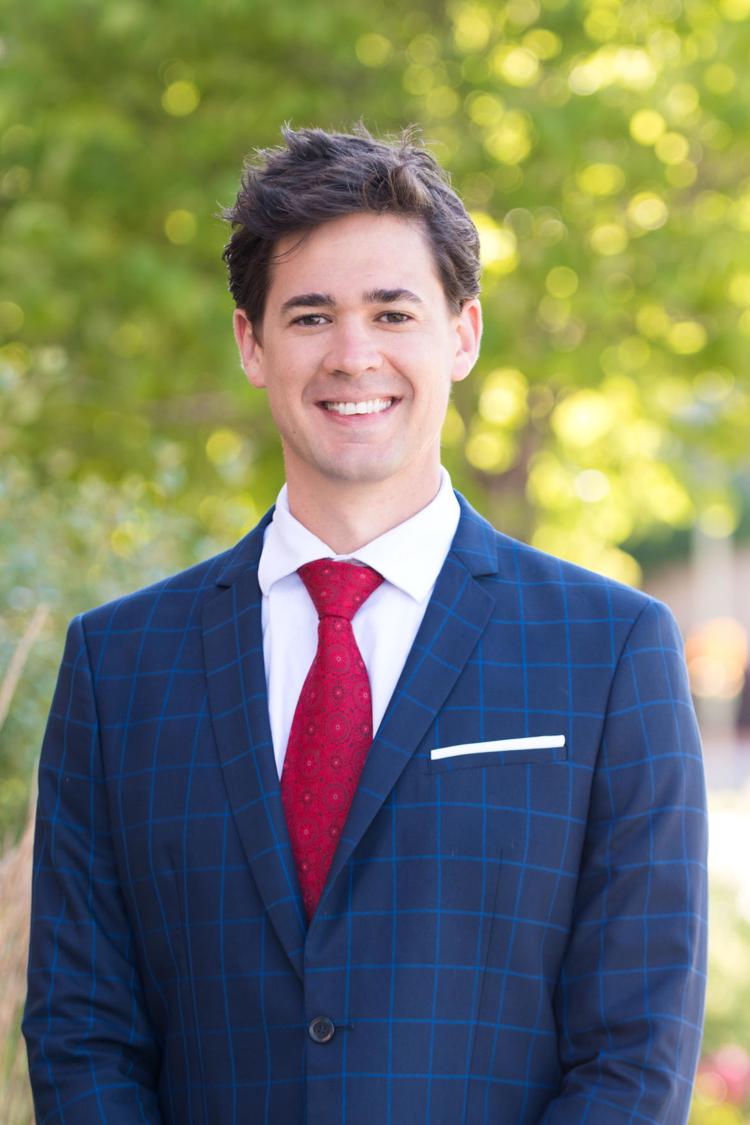 Name: Nicholas Jones, Boise
Democratic primary:
Name: Staniela Nikolova, Moscow

Name: Rudy Soto, Nampa
Q: 1. What experience has prepared you to represent Idaho in the U. S. House of Representatives?
Republicans: 
Russ Fulcher: First of all, my faith and family. I am a currently representing Idaho in congress. Prior to that I was a state senator for 10 years. I also have 14 years life experience as a RE broker and 20+ years traveling the world while in senior roles at Idaho tech companies. Having grown up on an Idaho dairy farm, and now with 3 adult children, life has thrown a lot at me - preparing me well. And although "life" is the best educator, I have a few college degrees too…and that doesn't hurt.
Nicholas Jones: I have been a business owner in Idaho for nearly 15 years. Over that time, I have brought hundreds of jobs to Idaho. I have had the privilege of managing teams of up to 130 people and worked with them as a leader who understands what they go through because I right there with them on the front lines. I have learned how to serve, and build others the time I dedicate. Additionally, I am highly educated, including a certificate in Conflict Resolution.
Democrats: 
Staniela Nikolova: I have a B.S. in Biochemistry, Molecular Biology, & Psychology. I'm currently finishing a J.D. I've worked as a radiochemistry lab technician, testing drinking water for radioactivity & metals, & have 12+ years of experience working in retail, salmon processing, PVC piping manufacturing, & in the food & beverage industry. I have a diverse knowledge base due to my experiences & can combine scientific understanding & an understanding of all levels of the American workforce into policy development.
Rudy Soto: I hope to bring a new perspective to the Idaho's congressional delegation and to reflect parts of the state's population who currently don't see a representative that can relate to their experiences. I would set a new standard by joining bipartisan caucuses and efforts that contribute solutions and dedicating myself to breaking down partisan gridlock by working across the political aisle and putting the people of Idaho's interests first.
Q: 2. What would you like to accomplish as a member of Congress?
Republicans: 
Russ Fulcher: Over the last 2 years during an extremely trying period in DC, I've been blessed with a fabulous staff and the ability to build positive relationships with Idaho's federal delegation and other members. But impeachment proceedings and a virus pandemic has taken a toll on our state and the nation. Government involvement in the lives of citizens, good or bad, is at an unprecedented level. Now I need to help Idahoans re-open the pathway to prosperity and liberty as much as possible.
Nicholas Jones: Lots to say here. In short, I would really like to establish unity between both major parties. Additionally, I would like to build and grow actionable efforts by congress to promote the betterment of the economy and business of all sizes. Actionable being a key word. Not talk. Action! I want to focus on working toward a balanced budget by eliminating expense layering and redundant spending.
Democrats: 
Staniela Nikolova: I am not a one issue candidate. I want to start a tradition of holding regular town halls to inform residents on what's happening in congress, restructure student loan repayments to pay on principle first & lower interest rates, regulate procedural and pharmaceutical costs, provide free healthcare to those under 18, reform tax laws so large companies can't pay an effective tax rate of 0, refocus efforts on reducing greenhouse gas emissions & secure our online infrastructure, among other things.
Rudy Soto: My career has been dedicated to public service as demonstrated by my time in the military, government, & work with national non-profit tribal organizations in the fields of child welfare, health policy, and economic development. The positions I have held make me well rounded when it comes to thinking through the different layers & consequences of policy making & implementation. I understand the needs for balancing the input & acquiring the perspectives of opposing interests and stakeholders.
Q: 3. Should the government be doing more to secure our elections, and to investigate and prevent interference by foreign governments? Explain.
Republicans:
Russ Fulcher: Most foreign interference happens via social media, which augment or hinder messages through a filter of "algorithms". Those algorithms act much like a newspaper editorial board. Major social media outlets deem themselves "platforms" (ie: bulletin boards) not "publishers" (ie: newspapers). This provides some legal insulation but they still have responsibility. Social media channels must operate with transparency by telling users what's promoted or blocked and what posts are from foreign sources.
Nicholas Jones: Yes. We are moving away from paper at the same time cybercrime is become easier to commit. An analog system is difficult to be faked while a digital world allows for entire documents to be created out of thin air. Without secure systems with checks and balances in place we, as a nation, risk putting ourselves in a situation where the powerful can gain all the control they want.
Democrats:
Staniela Nikolova: Yes, the government needs to do more to secure our elections and prevent interference by foreign governments. Election security is national security. We need to make sure that our democracy cannot be interfered with, meaning that we need to create a system of secure servers to store and protect electronic voter data & vote responses, use a paper voting system as a backup in every state, & create a secured application where individuals can check to make sure their vote was reported accurately.
Rudy Soto: Yes. The revelations that have come out regarding Russia meddling in the 2016 election is deeply disturbing. It is essential that we thoroughly review what went wrong with our safeguards & shore up the weaknesses in our electoral system that failed. We must be forward thinking as it relates to preventing cyber intrusions & unite around solutions that will secure elections against foreign interference involving domestic collaborators, while maintaining equitable access to voting for all citizens.
Q: 4. Please explain where you see opportunities for Democrats and Republicans to find common ground on the serious issues facing our country.
Republicans: 
Russ Fulcher: There are many common ideas and room to negotiate between the parties on things like tax policy, health care policy, infrastructure and commerce related issues. But there is far less common ground on trends toward socialism and things like abortion rights and 2nd amendment issues. On the former, we need sit down together in good faith and get it done. On the latter, we exercise our right granted in this republic, by voting. Majority rules.
Nicholas Jones: This is a hard one because Democrats and Republicans often take on the same roles as Cats and Dogs. So many of them polar opposite. That being said, there's a lot of areas where they both can improve on working together easily because of the shared ideal. Healthcare, for example. Both parties agree that quality and affordable healthcare is a benefit to Americans. That's a starting point. It then just takes a lot of time talking and working issues... that's where I can come in can help.
Democrats: 
Staniela Nikolova: Life, liberty & the pursuit of happiness are our common ground as Americans. Democrats & Republicans, both, want to breathe clean air, drink clean water, have access to quality, cost-effective health care, provide for their families with jobs that pay enough to do so, save for retirement, have access to excellent educational facilities, see their tax dollars work for them with a fiscally responsible congress, and help spearhead national growth in the topics of science, innovation, and progress.
Rudy Soto: Health Care: We all acknowledge that the healthcare system we have is too expensive & prescription drug prices need to be brought down.
Infrastructure: The economy will need to be brought back & investment to rebuild, repair, and expand the nation's overall infrastructure would be a boost for everyone.
Immigration Reform: The realization for many that agricultural workers are essential creates an opportunity for Congress to tackle the task of creating a path to legalization & citizenship.
Q: 5. What, if any, steps would you take in reforming immigration policies?
Republicans:
Russ Fulcher: Secure our borders, enforce the law, and structure entitlement programs to encourage everyone to follow the law.
Nicholas Jones: Immigration needs to be legal. Period. With that, we are all immigrants. We are immigrants that created the American dream and, part of that dream, Involves people continuing to come into our country illegally and bettering themselves. I have a number of friends who had a difficult time obtaining legal citizenship, but they did so. Streamlining the process with some simplification of steps could be beneficial. Those willing to follow our laws and pursue the American Dream are welcome.
Democrats: 
Staniela Nikolova: Our country is a country founded by immigrants. We need to attract talented individuals to our country, protect our borders, & have compassion towards those seeking refugee status. Balancing all three effectively doesn't happen by closing immigration down completely; it happens when we give people legal ways to come into our country, create protections for DACA recipients, American in all but name, & make sure that limits placed on immigration protect the rights and dignity of all persons.
Rudy Soto: As the son of a Mexican immigrant who gained permanent status under the Reagan Administration, I am wholeheartedly supportive of comprehensive immigration reform:
Modernize & revamp the immigrant visa system; Provide a path to citizenship for DACA recipients, people who are undocumented, & people with Temporary Protected Status; Update the process for gaining admission to the U.S.; Do everything within my power to reunite families that have been ripped apart along our southern border.
Q: 6. What role should the federal government play in America's health care system?
Republicans:
Russ Fulcher: The federal government should promote policies that encourage market-based healthcare systems, competition, and pricing transparency. The federal government should also ensure foreign interests reimburse the US Treasury for their pro-rata usage portion of funds paid by the US taxpayer for pharmaceutical development.
Nicholas Jones: The government needs to be focused on expanding available health care plans and empowering patient choice. This is vital to lowing health care costs. For example, a young lady practicing celibacy should not be required to have a maternity care option on her health insurance plan. She should be able to opt out of parts she will not be using. The government should be spearheading getting this patient-centric style of plan choice established.
Democrats:
Staniela Nikolova: Healthcare is a human right. Illness should not be a business model. I want every person in the United States to have cost effective healthcare that gives them access to preventative care (saves overall healthcare costs & lives) and disincentivizes the idea that profit is more important than human lives. The federal government should regulate cost of procedures in hospitals along with pharmaceutical drugs to make sure that pricing of healthcare services is standardized throughout the country.
Rudy Soto: Improving the healthcare system is one of the main reasons that moved me to run for Congress. My father lost his health insurance after he lost his factory job & shortly after was diagnosed with cancer. He couldn't get quality care in time, & passed away abruptly months later. I believe healthcare is a human right & that the federal government should move towards affordable universal healthcare coverage. The pandemic has exposed our healthcare system's shortcoming, & urgent action must be taken.
Q: 7. How do you see climate change affecting Idaho's agricultural and urban communities?
Republicans: 
Russ Fulcher: To the extent carbon emissions contribute to climate change, China and India are the greatest offenders. US levels of emissions have steadily declined (except for that caused by wildfires), now down to levels of the 1980's. Impacts on Idahoans depend on federal policy. If US policy demands rapid transfer from traditional energy sources, away from current improvement strategies, our economy will crash and national security will be at risk. If the policy is wise, gradual improvement, all benefit.
Nicholas Jones: If we don't get it under control, a long time down the road it could eliminate it. It is a potential threat could severely hamper our state and its agricultural businesses.
Democrats:
Staniela Nikolova: Climate change has the power to disrupt economies, beyond acidifying our oceans and raising water levels. A higher incidence of extreme climate events can mean shifting precipitation patterns which can intensify wildfires in areas that see elevated temperatures and drought conditions. This inability to grow certain crops in warmer conditions will effectively preclude farmers from having success in growing their crops and affect urban communities by disrupting local food production supply chains.
Rudy Soto: Irrigation & water usage will continue to be barriers for small & big time farmers. We must reckon with the impact that the four lower snake river dams have had on the ecosystem, specifically the impact on indigenous communities & the decrease, or elimination, of salmon returning back to the rivers.
For urban communities, there must be sustainable approaches to growth, urban development, & infrastructure upgrades that can help us meet the need to implement major improvements to public transit.