The Idaho Press partnered with the League of Women Voters to conduct candidate surveys for the May 19 primary. You may also search for your ballot items by address, at vote411.org. Candidates were responsible for grammar and spelling, and answers were limited to 500 characters.  
Idaho State Senate District 21
Republican primary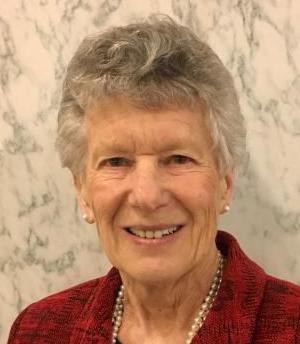 Regina Bayer, Meridian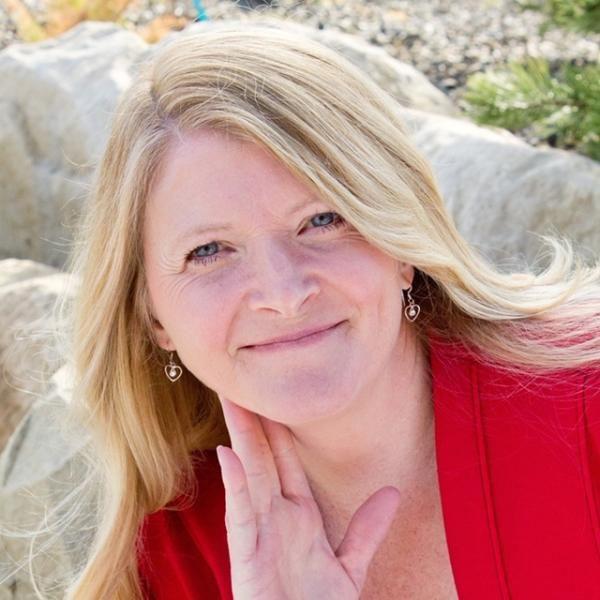 Wendy L Webb, Meridian
Campaign Website: www.wendywebb4Idaho
Campaign Facebook: wendywebb4Idaho
Uncontested primaries
Democrat: Dawn Pierce, Boise
Q: 1. What do you hope to accomplish if elected?
Regina Bayer: I believe a top priority is tax reform; property tax relief, grocery sales tax relief, and senior citizen tax relief to allow our citizens to remain in their homes.
Wendy L Webb: I would like to strengthen education, promote thoughtful sustainable growth, encourage collaboration between local government, state government and the people all while preserving constitutional rights!
Dawn Pierce: Candidate is unopposed in the primary and will be invited to participate in the general election.
Q: 2. What experience has prepared you for this office?
Regina Bayer: I have worked closely with the legislature and many legislators for over two decades. I know the procedures and the legislative process. I have experience working with fellow Senators on both sides of the isle to accomplish what needs to be done.
Wendy L Webb: I've seen the inside of healthcare, the inside of education and the effects of rapid growth in communities in several different states and outside the US while moving with the Air Force. I believe these experiences give me perspectives that would be an asset as a legislator. I am a fourth generation Idahoan and I know how to work hard!
Q: 3 What changes, if any, would you support related to state funding of public education?
Regina Bayer: The state funds a significant amount of money for education but I feel more of it should go towards teachers and classrooms. Money could be saved by reducing expensive, duplicate administrative costs.
Wendy L Webb: Education appropriations make up 62% of Idaho's budget and should always be reviewed and analyzed. For several years the state has been having a discussion on the general funding method. I am interested to learn more. I would like to explore additional options to fund building of schools in our fast growing cities. I am concerned about bond fatigue, the burden to property tax payers and the over capacity schools.
Q: 4. What do you see as Idaho's prison system's most important needs and how would you address those?
Regina Bayer: I believe the state should take a close comprehensive look at mandatory, minimum sentencing. We are incarcerating too many prisoners for non-violent crimes.
Wendy L Webb: Idaho's prison systems are overcrowded! I really appreciate Governor Little's thoughts and approach to focus on programs that help those on parole and probation stay out of prison. A large majority of people entering the system have been there before.
Q: 5. What do you see as Idaho 's most important health care system needs and how would you address those?
Regina Bayer: We should continue to facilitate creative options, such as health savings accounts. Somehow it seems like too many people expect government (either state or federal) to provide everything via socialized medicine. I do not believe that's the proper role of government.
Wendy L Webb: Affordable health care seems like it will always be a concern! So frustrating when people that pay for healthcare can't afford to use it. I am always excited to see new and expanding options for individuals and families to explore when choosing between insurance plans. I hope more choices will help bridge the gap. I am also concerned about the shortage of physicians in our rural communities. We need to keep encouraging physicians to come to Idaho.
Q: 6 What changes to income, sales, and property tax policies would you support?
Regina Bayer: Absolutely lower them all.
Wendy L Webb: I believe taxes are a burden on the people! Tax payer dollars should be spent and accounted for responsibly. At this time I am still learning about all the tax intricacies. I don't have any changes to suggest. But I will always be interested in fair taxation and lowering taxes when possible.
Q: 7 What measures do you support in updating Idaho's voting processes?
Regina Bayer: I hope this current election will be the only time we see mail-in voting. I support traditional polling locations on election day as we've always had. I can accept early voting for 1-2 weeks before election day. I do not support registering to vote on election day. I believe that should be cut-off in advance of any election. I support providing mandatory photo ID to vote. I support voter access and the desired high voter turn-out, as long as the process does not compromise ballot integrity.
Wendy L Webb: I don't see any necessary changes at this time.
Q: 8. What are the biggest transportation priorities for Idaho in the next 20 years and how should the state prepare now to fund those projects?
Regina Bayer: We need to have a plan to fund transportation on a more consistent basis. We need to start by repairing our infrastructure such as bridges and overpasses. Much of the transportation grid-lock is caused by all the new growth. Growth should pay for itself. Many states have a far greater state general fund support for infrastructure budgets.
Wendy L Webb: Idaho has been growing at a record pace putting more demands on our infrastructure. The biggest priorities should be: preserving and maintaining what we have, improving capacity and providing additional routes to keep traffic moving on our interstates through our cities in a safe and efficient way, and replacing and or fixing our aging infrastructure such as bridges. The primary method of funding is fuel tax and registration fees-it would be good to look at additional options.
Q: 9. Do you support local option sales tax authority for all cities and counties?
Regina Bayer: My concern is in regards to unwittingly pitting Idaho businesses against each other, especially if they are in close proximity to one another but in adjacent taxing district boundaries. Our border communities already have to deal with neighboring states that don't have any sales tax.
Wendy L Webb: Some cities and counties in our state bear a large burden of infrastructure to build and support for visitors, tourists and residents who do not pay property taxes. This of course seems to be happening in our tourist towns and our larger cities. I am not a fan of taxes but sometimes giving the authority to the local level provides the most viable and sustainable option. I would hope and expect a local option tax could relieve the burden of the property tax payer.
Idaho State House District 21 A
Uncontested primaries
Republican: Steven C Harris, Meridian
Democrat: Donald Williamson, Meridian
Idaho State House District 21 B
Uncontested primaries
Democrat: Lisa Adams, Boise
Republican Primary 
Greg Ferch, Boise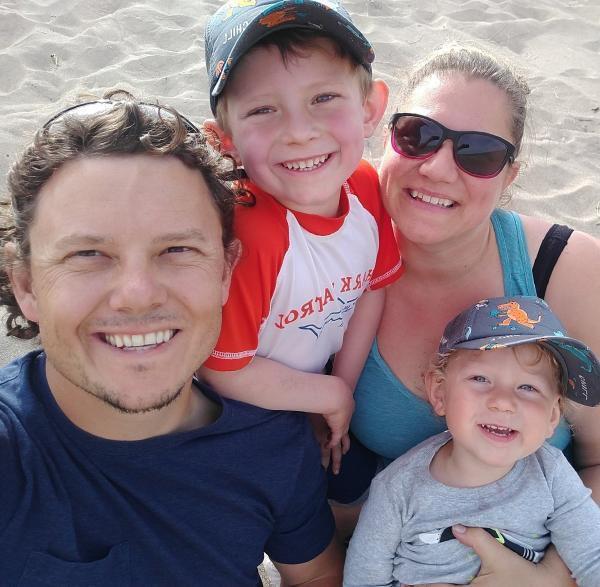 Eli Hodson, Boise
Campaign Phone: (208) 870-9983
Campaign Website: elihodson.com
Campaign Twitter: @eli_rely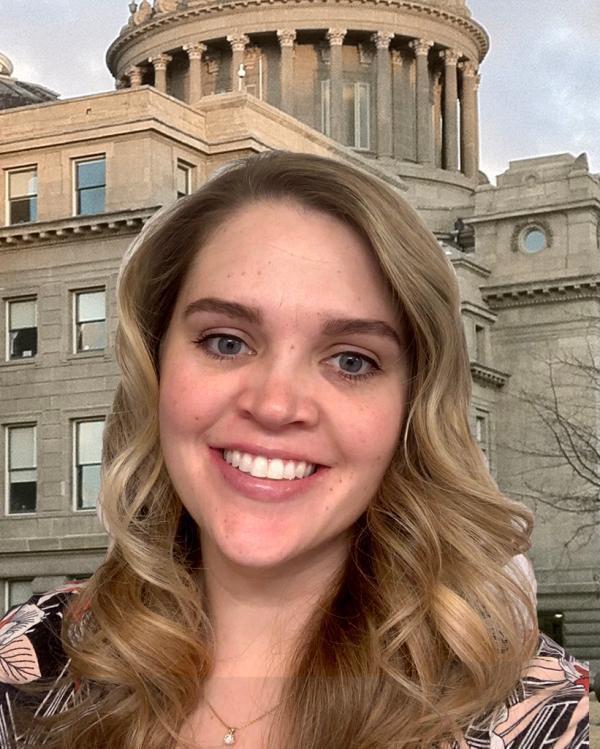 Brenda Palmer, Meridian
Q: 1. What do you hope to accomplish if elected?
Lisa Adams: Candidate was unopposed in the Primary election and will be invited to participate in the General Election voter guide.
Greg Ferch: Improved healthcare access, Economic Development, Tax Reform/ simplification
Eli Hodson: My primary goal is to ensure District 21 is being fully represented. After speaking to so many voters in our district, it's clear there's a hunger out there to be more engaged and have a stronger voice in our state affairs. It's the job of our elected officials to reach out and ensure the people they work for are being heard. We have to do a much better job of engaging with our constituents, or we risk losing more seats to liberal Democrats as demographics continue changing in Ada County.
Brenda Palmer: I'm running to help the Idaho I know and love continue into future generations. My priorities are adequately funding roads, relieving Idaho's ever growing tax burden, and empowering parents to decide what's best for their children's eduction.
Q: 2. What experience has prepared you for this office?
Greg Ferch: 11 years of service as an Army medic and Desert Storm Veteran. 10 years of higher education. Bachelors in Human Biology and Doctor of Chiropractic. 26 years of active chiropractic practice, employer and business owner. 24-year property manager. Former Charleston Place Homeowners' Association President. Ada County Republican Party Chairman.
Eli Hodson: I'm a father of two and a husband first, so as a family-focused person, I'm deeply invested in what happens in District 21. Having worked in the political arena for Senators Craig and Risch, I've learned so much about the people of Idaho and what our common interests are, as well as how to ensure our Conservative values thrive. As a small business owner for over 20 years, I'm a fierce advocate for a strong free market. I will work tirelessly to keep Idaho the great state I grew up in myself.
Brenda Palmer: I'm a mother of four children. I've worked in healthcare billing and played various roles in family owned businesses. I've served in leadership positions for service and religious organizations. Most of all, I'm a taxpayer. Idaho's time honored tradition of a "Citizen Legislature" will continue with me serving the people of southern Meridian and Boise.
Q: 3. What changes, if any, would you support related to state funding of public education?
Greg Ferch: Parents should have a choice in the use of their tax dollars. With my parents having been and two sisters who are teachers, I believe we need to pay teachers well but curtail public education waste and bureaucracy. vocational opportunities should be considered. simply spending more money per student doesn't guarantee positive results. In my career, I have seen well over a thousand resumes. I suggest we need to focus on core subjects and skills that add to the employability of the students.
Eli Hodson: I support our existing method of funding public education. Our levy system ensures a fair method that places the power in the hands of local voters, who can decide from time to time whether or not they want to allocate additional resources to their school districts. Local voters know best. The system also ensures that we're not asking folks in rural areas to pay for metropolitan areas. Combined with federal and state dollars, the system works well to keep the power localized, as it should be.
Brenda Palmer: I have four kids entering the public education system. As a mom, I want the best for each of my children. When businesses compete for customers, products and services improve and costs decrease through innovative thinking. The same would be true in public education. We must remove the blockades preventing a voucher system to allow parents to decide what is best for each of their individual children.
Q: 4. What do you see as Idaho's prison system's most important needs and and how would you address those?
Greg Ferch: I believe in rehab and education that provides marketable skills for integration. I believe that mandatory minimum policies should be reevaluated and discretion returned to Judges. Sentencing should also consider restitution to the harmed party when possible. People who return to society, should be welcomed into our community, encouraged to improve their education level or learn a trade. We should limit barriers for these individuals to work and become self-sufficient as soon as possible.
Eli Hodson: First and foremost, I'll always push for transparency to avoid any future debacles in our correctional system. I'm not a proponent of private corrections companies operating Idaho's facilities, period.
Aside from that, we can do more to retain top talent within our system. I've spoken to many corrections officers who are willing to drive out of state to Oregon for better opportunities. We can and should do more to support our hard working correctional staff here in Idaho.
Brenda Palmer: This is an issue I need to study in greater detail before providing an appropriate response.
Q: 5. What do you see as Idaho's most important healthcare system needs and how would you address those?
Greg Ferch: As a physician, I believe we need to reduce healthcare costs. The best way to reduce costs is to reduce the need for healthcare. The best way to reduce the need for healthcare is for individuals to make healthier lifestyle decisions. The opioid crisis has been devastating to our community. We need to dismantle philosophic and financial barriers to forms of healthcare that are not contributory to the crisis.
Eli Hodson: Our healthcare system needs a lot more transparency. As patients, we wait sometimes more than six months for final bills to arrive, and there's no excuse for that. No other sector gets away with these kinds of abuses. Furthermore, the fact that healthcare providers can obscure pricing and restrict our ability to "shop" their services is unacceptable. The first bill I will sponsor as District 21 Representative is to drive market competition in Idaho health care and allow the free market to work.
Brenda Palmer: The healthcare system itself needs to be held accountable through greater transparency, not government regulation. For example Saltzer Health is building tools to inform patients of the costs involved in their care BEFORE they receive it. These tools make "shopping around" possible.
Q: 6. What changes to income, sales and property tax policies would you support?
Greg Ferch: I am in favor of low, simple, and fair taxation. Taxation that does not violate equal protection concepts. No tax policy that picks winners or offers advantages to some at the expense of others. Obviously, the devil is in the details. That said, a simple sales tax at a level just enough to pay for the bare necessities to run the State Government, ween dependence from the Federal Government and maintain a modest rainy-day fund.
Eli Hodson: Generally speaking, every measure I can take as a legislator to minimize growth of government & to cut wasteful spending, I will. This will keep taxes in check and help reduce them over time.
The more we can localize tax policy decisions, we should do so. Voters and folks at the local level are the most knowledgeable and best equipped to make decisions when it comes to tax policy. As Idaho continues to grow, we have to keep working to maintain a fair system of taxation and spending.
Brenda Palmer: The tax burden is an ever growing problem for our citizens and businesses. I support a reduction in income tax to better compete with other states. I also support an increase to the homeowners exemption.
Q: 7. What measures do you support in updating Idaho's voting processes?
Greg Ferch: The security, integrity, and cost of the voting process are paramount. The voting process should be limited in large part to in-person voting with identification and proof of residence. Paper ballots of some form should always be used to create a reviewable paper trail.
Eli Hodson: As they say - "If it's not broken, don't fix it." I have strong reservations about introducing technology like computerized voting systems to our voting process.
Outside of that, I think the more we can do to encourage voting on the day of elections, the better. It eliminates confusion and helps keep our process fair. And I will absolutely oppose efforts by the Democrat Party (or anybody else) to permit fraudulent "ballot harvesting" like we've seen in California.
Brenda Palmer: Due to COVID-19, we've been thrust into a rapid rollout of alterations to the election process. I look forward to re-evaluating their effects on our citizens and making adjustments to make voting as accessible as possible to our citizens, while ensuring it's integrity.
Q: 8. What are the biggest transportation priorities in Idaho for the next 20 years, and how should the state prepare now to fund those projects?
Greg Ferch: Traffic and congestion will continue to cause stress for those who live in the Treasure Valley. I think we need to continue to improve our infrastructure to move people around the Treasure Valley efficiently. This includes widening roads where appropriate, listening to planners, and working within the budget to meet our needs. We should actively promote traffic movement strategies, such as right on red, to minimize vehicular idle time and therefore minimize road congestion and pollution.
Eli Hodson: Idaho has some of the most scenic and beautiful corridors in the U.S. As we look to the future, it's imperative we stay ahead of the incredible growth we'll continue to experience for the next 20 years. I'm confident our economy will come out of the current slow-down stronger than ever. By conservatively managing budget surpluses now, we can invest in our highways and infrastructure to ease the burdens we're currently seeing and to better connect the Northern & Southern parts of our state.
Brenda Palmer: Highway 16 needs completed in its entirety. Local roads, especially in the Treasure Valley, need to rapidly catch up to the population growth. This is only accomplished with a more realistic funding mechanism. Relying on fuel tax is antiquated and insufficient. The hard decision needs to be made to dedicate more general fund dollars to road expansion.
Q: 9. Do you support local option sales tax authority for all cities and counties?
Greg Ferch: No. I am substantially resistant to new or additional taxation. I know this is a hot button issue around Ada County and Boise. The tax burdens we face are already heavy enough without adding to it. I believe there is the possibility that an uncertain business climate would be created with the potential for so many jurisdictions to create new or additional taxes. If there is a need, cities and counties can petition the state legislature for additional funding.
Eli Hodson: I absolutely support this authority because it puts the taxing decisions squarely in the hands of those voters who will be effected by the taxes. As a state legislator, I will look for ways to offset other taxes when a local option tax is implemented. When voters make the decisions to either pay the tax or decline it, there's no better way to ensure fiscal responsibility and to put the power in the hands of the people who should be exercising it.
Brenda Palmer: No. When there are two adjacent cities where one implements it and the other doesn't, it hurts the businesses in the city that does. An example of this scenario is Ontario, Oregon and Fruitland, ID.