The Idaho Press partnered with the League of Women Voters to conduct candidate surveys for the May 19 primary. You may also search for your ballot items by address, at vote411.org. Candidates were responsible for grammar and spelling, and answers were limited to 500 characters.  
Idaho State Senate District 20
Uncontested primaries:
Republican: Chuck Winder, Boise
Idaho State House District 20 A
Uncontested primaries:
Democrat: Pat Soulliere, Meridian
Constitution: Daniel S Weston, Meridian
Republican primary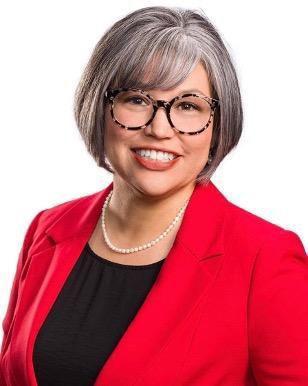 Dawn Maglish, Meridian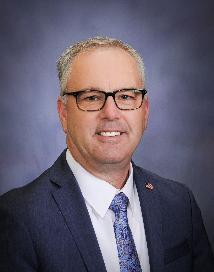 Joe A Palmer, Meridian
Q: 1. What do you hope to accomplish if elected?
Dawn Maglish: If elected, I would love to be able to bridge gaps between city, county, and state government to work together to benefit our constituents.
Joe A Palmer: - no t response -
Q: 2. What experience has prepared you for this office?
Dawn Maglish: I relate to the hard-working people of Idaho. I started a small non-profit business from the ground up. The non-profit was built to help engage our communities in the fight against human trafficking. I have been trained in many different aspects of leadership and advocacy. I have spent the past 8 years advocating on behalf of vulnerable populations. I believe this has equipped me, not to just be a legislator, but to be empathic to the citizens that the government serves.
Q: 3. What changes, if any, would you support related to state funding of public education?
Dawn Maglish: I feel the Governor, along with the Idaho State Board of Education, are currently taking steps in the right direction. I think we need time to evaluate these processes, find the gaps, and work to close them.
Q: 4. What do you see as Idaho's prison system's most important needs and and how would you address those?
Dawn Maglish: I think our focus on the criminal justice system needs to start by looking at juvenile criminal processes. Most people in our prison system are from a continuum of criminal behavior from youth to adulthood, family ties, mental/behavioral health, and alternative sentencing/treatment. Sentencing needs to reflect the true causes behind incarceration not just the criminal act and/or need to provide treatment for rehabilitation. This would benefit families and communities.
Q: 5. What do you see as Idaho's most important healthcare system needs and how would you address those?
Dawn Maglish: I believe the astronomical price of all health care provisions is the ultimate problem. Insurance has handicapped our government and our citizens to where the individuals cannot afford healthcare whether it is a doctor visit, hospital procedures, supplies during services, or chronic illness. However, insurance has become a necessary evil in our society. So, evaluation of/creating reasonable regulations for both insurance companies and health care providers could be beneficial.
Q: 6. What changes to income, sales and property tax policies would you support?
Dawn Maglish: I am not a tax expert and a willing to do the hard work to understand the intricacies of each aspect. I will do my best to surround myself with experts on issues that I need to better understand.
Q: 7. What measures do you support in updating Idaho's voting processes?
Dawn Maglish: I think any changes to be made in the voting process needs citizens full input, and cannot be a partisan decision. It would need to be open to citizens without disclosing party preference to get citizens' true voices. Preparing for this campaign, many citizens become apathetic to government on all levels. Many express that Partisanism causes citizens to be left out and uncared for. This is tragic for Idaho and America.
Q: 8. What are the biggest transportation priorities in Idaho for the next 20 years, and how should the state prepare now to fund those projects?
Dawn Maglish: I think "public transportation," throughout our state needs to be strongly considered to reduce congestion. We need to be able to better connect our state, city to city, not just within cities and towns. I think with collaborative government we can help in evaluating the infrastructures in place to provide security for our citizens.
Q: 9. Do you support local option sales tax authority for all cities and counties?
Dawn Maglish: As for the current local "option" sales tax (Idaho Code 50-1046), I think it is a great option for our cities and counties.
Idaho State House District 20 B
Uncontested primaries
Democrat: Samantha "Sammy" Hager, Meridian
Republican: James Holtzclaw, Meridian
(Candidates will face each other in the November general election.)