The Idaho Press partnered with the League of Women Voters to conduct candidate surveys for the May 19 primary. You may also search for your ballot items by address, at vote411.org. Candidates were responsible for grammar and spelling, and answers were limited to 500 characters.  
Idaho State Senate District 18
No candidate submitted a survey response.
Republican primary: 
Mark A Bost, Boise
Joseph R Crowell, Boise
Hilary Lee, Boise
Uncontested primaries:
Democrat: Janie Ward-Engelking, Boise
Idaho State House District 18 A
Uncontested primaries:
Republican: Gary M Childe, Boise
Campaign Phone: (208) 585-1344
(no photo provided)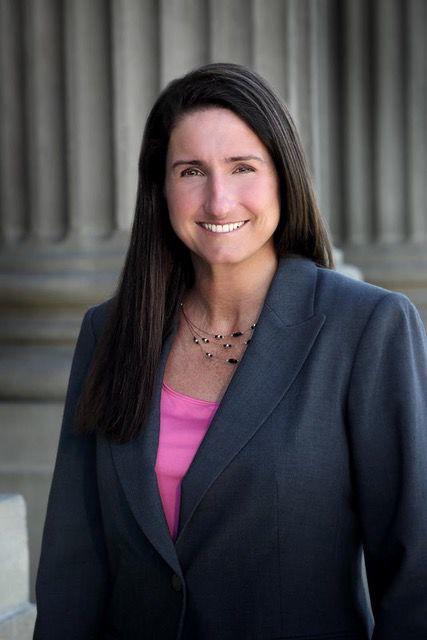 Democrat: Ilana Rubel, Boise
Candidates will face each other in the November general election.
Q: 1. What do you hope to accomplish if elected?
Gary M Childe: There are those like myself that have concerns of many issues that effect our state as a whole. Grocery tax, increase of property tax are just a couple of items that my district has spoken to me about. I hope to have a real impact on the issues we all face daily with our state government. I want to be part of the process and solution as a state legislature. To help my community and district. To represent those who have elected me to be a State Representative.
Ilana Rubel: We are facing challenging times and a likely revenue crisis. I will continue to fight for top-quality public education (including early childhood education), protection of public lands, access to affordable healthcare, property tax relief and infrastructure improvement. As the impacts of the coronavirus pandemic continue to unfold, we may need to assess additional measures to address unemployment, homelessness and college affordability.
Q: 2. What experience has prepared you for this office?
Gary M Childe: I have lived in Idaho for approx.30 years. Have helped with various national and state campaigns over the last 35 years. I am currently a Precinct Committeeman and District 18 Vice-Chair. I m also on the Ada County Republican Parties resolutions committee. I want to represent those citizens as their Precinct Committeeman and State Representative if elected and do my part for my district to make a better Idaho for all.
Ilana Rubel: I grew up in poverty but worked my way up (through many minimum wage jobs) through college and Harvard Law School. I have seen society from very different angles and work hard to balance every side's needs. Being a lawyer helps me be a better lawmaker. And I have navigated many life experiences that face my constituents: I'm a mom with kids in Boise schools, I've had a serious accident requiring costly medical care. I've also knocked on thousands of doors and listened to people.
Q: 3. What changes, if any, would you support related to state funding of public education?
Gary M Childe: First, everyone should look at the budget issues of the State of Idaho Board of Education.
Half of our states budget goes to constitutionally mandated K-12 and higher education.
The recent lawsuit being presented by the Supt. of Public Instruction is an example of how funds can be moved to other agencies.
A letter worth reading dated 1/8/09 from the Office of Performance Evaluation presents a letter to the Idaho Legislature on the Evaluation of Educational funding in Idaho & its stakeholders.
Ilana Rubel: Teacher pay continues to lag our neighboring states and is impacting recruitment and retention of teachers. We have made progress but teacher salaries need to be increased further. I believe that too much of school funding now rests on the shoulders of property tax payers through bonds and levies - that burden should be shifted to the state General Fund.
Q: 4. What do you see as Idaho's prison system's most important needs and how would you address those?
Gary M Childe: Idaho has more people in prison because of parole & probation violations than any other state in the nation. Idaho has a growing prison population with 4.3% growth in 2019. I think the Idaho prison system needs to be reformed. I propose building bigger prisons, rework the drug laws and take a look at the min. and max. sentencing of prisoners. Governor Little gave $5.9 million to D.O.C for "connection & intervention" which is for bringing families together. The reviewing of all this is important.
Ilana Rubel: Idaho is the West's top incarcerator, and it is draining our coffers. Shipping prisoners to for-profit prisons out of state is a terrible solution that increases recidivism and shatters families. Sentencing reform is a must, including restoring judicial sentencing power over drug offenses that now require lengthy mandatory prison sentences. Plans are currently under way to help released offenders avoid parole violations; I support expanding these efforts.
Q: 5. What do you see as Idaho's most important healthcare system needs and how would you address those?
Gary M Childe: The rising cost of healthcare, a strain on disposable income by consumers and a strain on state budgets. Other issues are, State Medicaid Expansion, Health information and technology & privacy. We have uninsured and underinsured portions of the population.
It's hard to address a solution with the COVID19 issue in our country, everything appears up in the air. Hospitals are closing many of their urgent care facilities, doctors and nurses are being displaced with concerns of their jobs.
Ilana Rubel: It is essential to keep as many Idahoans insured as possible, whether through Medicare expansion or the insurance exchange. Care for the uninsured drives rural hospitals out of business, costs counties a fortune and ultimately burdens property tax payers. For these reasons I will continue to oppose any barriers to coverage. We also need to incentivize providers to work in the many medically underserved areas of our state.
Q: 6. What changes to income, sales and property tax policies would you support?
Gary M Childe: Since 2000 Idaho's population as grown by 500,000 people. I think there should be a reduced or fixed tax for those who are retired and on a fixed income. When homeowners have bought and paid for their home that they are staying in and not selling or moving from, they are seeing the value of their home going up in value and being taxed out of their home. A freeze needs to be placed on rising property taxes. New policies need to put in place.
Ilana Rubel: I believe that Idaho should treat internet sales tax revenues the same way it treats other sales tax revenues, and allow it to be used to address both local and state needs. I support increasing the circuit breaker to provide seniors property tax relief, restoring the indexed homeowners' exemption, and allowing impact fees to be used for new school construction to eliminate some of the need for bonds to pay for new schools.
Q: 7. What measures do you support in updating Idaho's voting processes?
Gary M Childe: I think we could have better voter ID regulations and laws. I do not think the current laws are tight enough and have room for voter fraud. Title 34-elections, Ch. 11, Conduct of Election - 34-1114 Affidavit in Lieu of Personal ID could use some updating.
The number of days one needs to be registered before an election is 30. I think this should be increased to 90 days.
Same day registration should not be allowed. Citizenship should be a requirement for voter registration.
Ilana Rubel: I fully support the Sec. of State's implementation of online absentee ballot requests, and hope that this continues indefinitely past the COVID crisis. I applaud Ada County's provision of postage-free ballot envelopes, and feel this should be standard if voting is to be done by mail. I also support Automatic Voter Registration, and allowing 17 year-olds to register and vote in primaries if they will be 18 by the time of the general election.
Q: 8. What are the biggest transportation priorities in Idaho for the next 20 years, and how should the state prepare now to fund those projects?
Gary M Childe: At our current growth rate across the state, especially in the Treasure Valley, we may see growth move to the east and south.
Residential construction will continue to move to the east and even more so to the south. We are going to need a Freeway and possibly a rapid transit/train system which moves into these geographical areas as well into the other major large Idaho counties with their growth. The whole state could benefit from this. Funding could come from DMV revenue, gas taxes, etc.
Ilana Rubel: An alarming number of our bridges are past their recommended lifespan - this is a safety issue that should be addressed first. In terms of growth and traffic management, I would like to see us think beyond just adding costly new highway lanes, which studies show does not relieve traffic and can worsen air quality. We must reverse Idaho's current ban on carpool lanes and allow local option authority for communities that wish to implement public transportation.
Q: 9. Do you support local option sales tax authority for all cities and counties?
Gary M Childe: I think that local citizens need to have input with this and decide if they should support a local and or county option tax.
As we have seen with the City of Boise and Ada County where our tax dollars have been allocated for a project(s) without citizen review and or approval. No city and or county should have the right to decide on their own to move forward and pay for capital projects, etc. that exceed a set cost that has been approved and voted on by its citizens.
Ilana Rubel: Yes! See above. Communities should have the flexibility to pursue the priorities they value.
Idaho State House District 18 B
Uncontested primaries:
Democrat: Brooke Green, Boise
Republican: Pete Thomas, Boise