The Idaho Press partnered with the League of Women Voters to conduct candidate surveys for the May 19 primary. You may also search for your ballot items by address, at vote411.org. Candidates were responsible for grammar and spelling, and answers were limited to 500 characters.  
Idaho State Senate District 17
Democratic primary: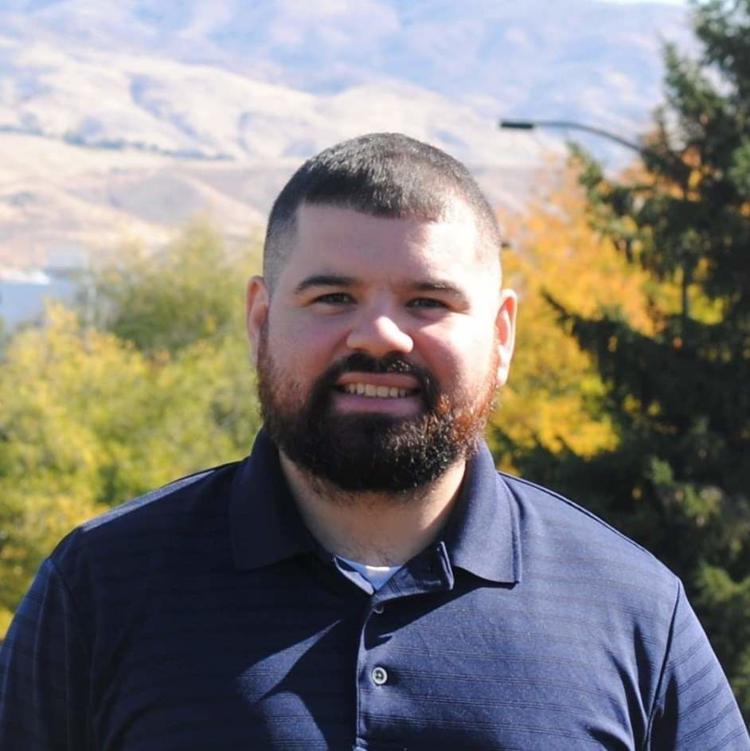 Adriel Martinez, Boise
Ali Rabe, Boise
Uncontested Republican primary: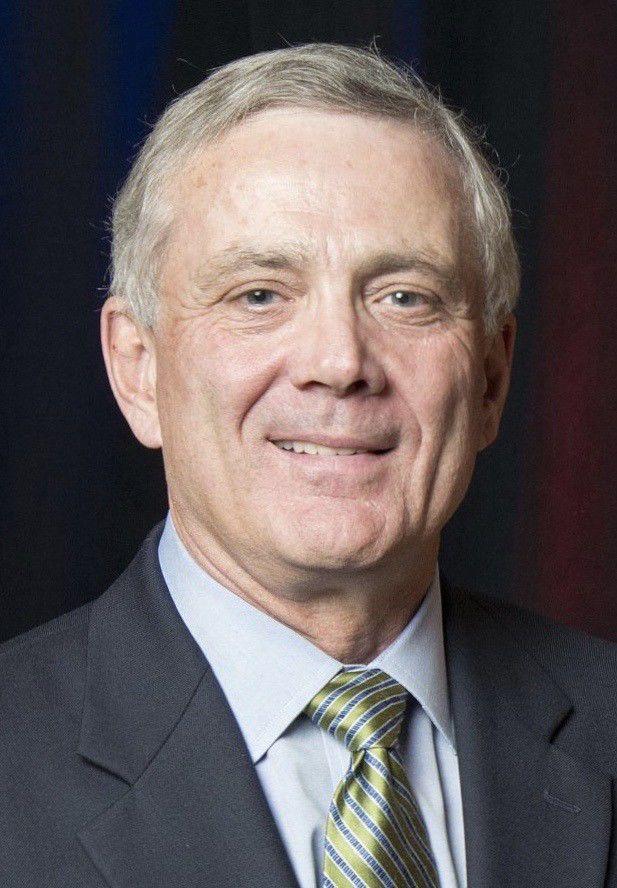 Name: Gary L Smith, Boise
Questions:
Q: 1. What do you hope to accomplish if elected?
Adriel Martinez: 1. Increasing the homeowners tax exemption. 2. Freezing property tax at 1% for two years. 3. Getting rid of the grocery tax. 4. Legalizing Marijuana or medical and decriminalizing it. 5. Protecting the LGBT community. 6. Regulating the renters market.
Ali Rabe: Some of the key issues in need of immediate attention are housing, education, and criminal justice reform. As our state faces inevitable population growth, the cost of living is increasing and outpacing wages. It's the start of a housing crisis much like our neighboring states. However, unlike our neighbors, we still have time to get ahead of the problem and need to start coming up with state-centered solutions to support communities' efforts to prevent and end homelessness.
Gary L Smith: I will use my extensive business and political experience to give district 17 effective representation in the Legislature on our issues of concern. I would give the constituents of district 17 a strong and reasonable voice with access to the majority leadership caucus where major policy decisions are first formulated. Our district has not had this level of representation and influence in many years. District 17 deserves this quality of Legislative leadership.
Q: 2. What experience has prepared you for this office?
Adriel Martinez: Military experience-Active duty Army and the Reserves, two deployments to Afghanistan OEF X and XII, Multiple campaigns as a volunteer or paid staff, Political Science Degree from Boise State University, I ran for city council and mayor, and most importantly community activism.
Ali Rabe: When Senator Jordan decided to step down from her seat this year, she asked me to run and it felt like a childhood dream coming true. I wanted to be a human rights lawyer from a young age after seeing various challenges close friends and family members faced in Middleton. Through representing veterans, the accused, people experiencing homelessness, and indigenous populations abroad I saw how important the policy-maker's role is, particularly at the state level.
Gary L Smith: I have served Idaho at all levels of government: local, state and federal. Previous public service includes serving as an elected Boise City Council Member; Director of the Idaho Department of Insurance; chief of staff to the mayor of Boise; deputy chief of staff to the governor of Idaho and deputy legislative director to an Idaho United States Senator. I am the current board chair of the United Way of Treasure Valley and vice-president of the board for the Boys & Girls Clubs of Ada County.
Q: 3 What changes, if any, would you support related to state funding of public education?
Adriel Martinez: Our public education system is severely underfunded and our teachers pay is horribly low. I would increase funding tenfold. I also want to bump teachers pay up to at minimum 45,000 a year.
Ali Rabe: My mom taught in Idaho's schools for 30 years, and I saw first-hand how limited our schools' funding mechanisms are. An area that really interests me is the supplemental levies. These levies have to foot the bill for 30% of our public education system and many areas do not have the voter influence that pass these levies. Quality education for our children is something everyone should be able to support, and that's not an acceptable percentage.
Gary L Smith: I believe that school districts in Idaho need the ability to have more flexibility and local control. I would support changes in law that would allow locally elected school board members and superintendents to govern in a way that best addresses their particular district needs, consistent with meeting the standards and expectations set at the state level. What is appropriate in large school districts is not always the best solution for smaller and more rural communities.
Q: 4. What do you see as Idaho's prison system's most important needs and how would you address those?
Adriel Martinez: The decimalization of marijuana to begin with. Taxpayers are paying too much for prisons full of non-violent offenders who got put there over a marijuana joint or some other petty crime. Our public defender system is in shambles and underfunded. Our bail system is unfair to say the least. I will advocate for criminal justice reform, especially for our minority and poorer communities.
Ali Rabe: The effects of the criminal justice system ripple out and affect thousands of families, preventing people from moving on to find housing and employment. Our policies are causing state prisons to overcrowd and local governments are paying the bills. I'd like to see the prison system move towards more of a state function, rather than a privatized business. I'd also like to address mandatory minimum sentencing and identify alternatives to incarceration for people with mental health challenges.
Gary L Smith: Having served as a police officer for more than 5 years I feel strongly about appropriate and strict sentencing standards for violent offenders. I would, however, support the ongoing review of sentencing guidelines for non-violent offenses. I also believe adequate funding for rehabilitation programs in correctional facilities is critical to prepare inmates for re-entry into society.
Q: 5. What do you see as Idaho 's most important health care system needs and how would you address those?
Adriel Martinez: Idaho needs to follow through with the Medicaid Expansion that voters passed in 2018. The State Legislature has failed to act upon the will of the voters and it has cost lives. I also support Universal Healthcare in this country.
Ali Rabe: Medicaid expansion was a great first step, but I plan to identify new solutions at the state level to ensure our citizens get access to the health care resources they need. This next session will be an opportune moment to advocate for additional investment in health using state and federal dollars. My experience collaborating with organizations, systems, and citizens most impacted by health issues has prepared me to tackle this large and complex arena.
Gary L Smith: First, it is important to note that we have wonderful health care providers in Idaho. The recent expansion of Medicaid was a significant step forward in addressing health care needs for those Idahoans most at risk and the Idaho healthcare exchange, "Your Health Idaho", has preformed beyond expectations to provide insurance to the those without coverage. The Legislature, along with health providers and payers, need to find solutions to affordability and access to care, particularly in rural areas
Q: 6 What changes to income, sales, and property tax policies would you support?
Adriel Martinez: I support getting rid of the grocery tax, why are we still taxing a necessity? I want to increase the homeowners exemption to 150,000 so the taxpayers are not paying a unbalanced amount of property taxes compared to businesses. A healthy property tax balance should be 50/50 residential and commercial property taxes. I want to cap property taxes at !% for tow years, this will be instant property tax relief for everyone, especially those on a fixed income. 1% on a 300,000 home is 3k dollars.
Ali Rabe: The economy is changing, and we have to think up different ways to bring revenue into our state. I plan to work with local businesses to identify better ways the state can support them, and policies we can implement to bring in new industries to employ Idahoans. The property tax issue is also one I'd like to address first and foremost: too much of the property tax burden is on residential property owners and the homeowner's exemption cap must be addressed.
Gary L Smith: While I think Idaho currently has a reasonably balanced taxing system, I believe that residential property taxes have become burdensome to homeowners. This is a joint local government and state responsibility that will require action at both levels. The state needs to update both the homeowner exemption and the circuit breaker while local units of government need to be more sensitive to the financial impact their significant annual tax increases are creating for our fixed income citizens.
Q: 7 What measures do you support in updating Idaho's voting processes?
Adriel Martinez: I support switching to a vote by mail only system, where every registered voter automatically gets a ballot sen to their home. During primaries they can pick their ballots online, just like what is going on now. They can either mail their ballots to the elections office or drop them off at certain collection points in the city.
Ali Rabe: COVID-19 has brought many trials and tribulations but, in one area, it has provided clear and evidenced insight into Idaho's voting processes. We need to reform our voting access and encourage mail-in voting standards. The Secretary of State's processes are antiquated and ineffective. The arguments from the right are unfounded - voter fraud is insignificant and restricted access only prevents the most vulnerable community members from having their voices heard in elections.
Gary L Smith: While I certainly understand the need to institute an all mail-in ballot system during the current shelter in place requirements, I do not support this form of voting on an ongoing basis. I am comfortable with the existing voter registration laws and the voting options that are available including same day registration.
Q: 8. What are the biggest transportation priorities for Idaho in the next 20 years and how should the state prepare now to fund those projects?
Adriel Martinez: Our transportation system is antiquated and so are our highways. Funding needs to double and the people need to see results. We also need to focus on public transportation because there are too many personal vehicles on the road, especially Eagle Rd. Increased taxes on the wealthy and big businesses can help fund this along with taxing marijuana. We can also privatize liquor which will save the state money and make them even more.
Ali Rabe: I am a public transportation advocate, as well as a supporter of making alternative, eco-friendly transportation options convenient for everyone. For our climate and quality of life, we need to invest in forward-thinking transportation solutions (I am a bicycle commuter myself). Simply expanding roads and lanes is a bandaid solution to a larger problem. The state should create long-term multi-year development plans calculating in housing and commercial growth alongside transportation.
Gary L Smith: Improving state and local roads and bridges is vital to everyone's safety and is the top priority. The added benefit of improving roads and bridges is the boost to our economy for shipping Idaho goods to out of state markets. Future infrastructure priorities also include securing and protecting right of way needs for future highways and public mass transit needs. Local option taxes could help fund these needs in addition to existing funding sources like fuel tax and federal highway grants.
Q: 9. Do you support local option sales tax authority for all cities and counties?
Adriel Martinez: I support cities/counties having their own ability to tax where they see fit, but they need to understand this is a huge responsibility. They have abused their property tax ability for the past decade so if they can learn from this mistake then they should be able to levy small local option taxes. The state does not do a good enough job of supplementing local governments tax revenue so they must do it themselves. Our state has become far too authoritarian over local governments.
Ali Rabe: I believe the state government should allow local authorities and constituents to decide how and where to allocate resources, as well as how to collect income. Citizens should be allowed to vote on local options sales tax authority and guide and hold local politicians accountable on how to spend their tax dollars. I am open to state policies or voter options which place some restrictions on the authority, although in general, I hope that voters would have say on how their dollars were spent.
Gary L Smith: Yes, with the caveat that more than a simple majority vote be required for passage, something in the of 55-60% range.
Idaho State House District 17 A
Uncontested primaries:
Democratic: John Gannon, Boise
Republican: Brittany Love, Boise
Idaho State House District 17 B
Uncontested primaries:
Democratic: Sue Chew, Boise
Republican: Anthony T Dephue, Boise