The Idaho Press partnered with the League of Women Voters to conduct candidate surveys for the May 19 primary. You may also search for your ballot items by address, at vote411.org. Candidates were responsible for grammar and spelling, and answers were limited to 500 characters.  
Senate District 14
Republican primary: 
C Scott Grow, Eagle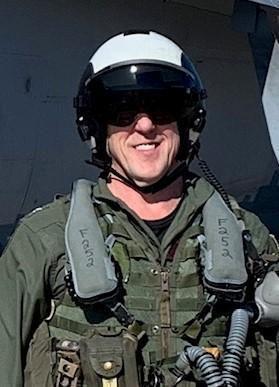 Ted Hill, Eagle
---
Uncontested: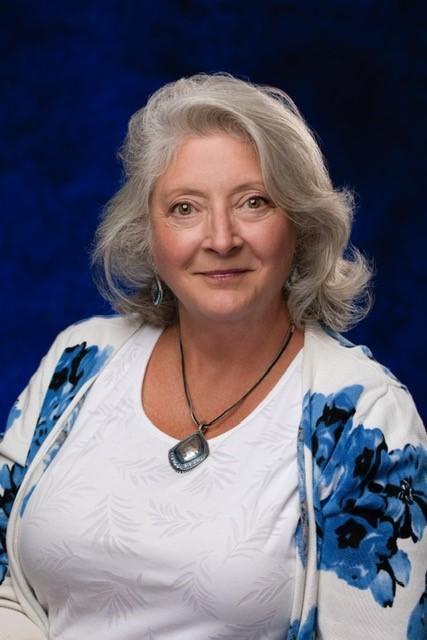 Independent: Ellen B Spencer, Eagle
---
Q: 1. What do you hope to accomplish if elected?
C Scott Grow: As Vice Chair - Senate Local Government & Taxation Commitee, I plan to:
1.Sponsor a bill to REDUCE RESIDENTIAL PROPERTY TAXES.
2.Sponsor a bill to ELIMINATE THE SALES TAX ON GROCERIES
As a member of the Senate Finance Committee, I will support legislation to:
1. Reduce traffic congestion by WIDENING CHINDEN BLVD. and HIGHWAY 44 to the Canyon County border; and EXTEND
HIGHWAY 16 FROM CHINDEN TO THE FREEWAY.
2. PROPERLY FUND PUBLIC EDUCATION, TEACHERS' SALARIES and CAREER TECH TRAINING
Ted Hill: The challenges of our time will require strong and decisive leadership from tested leaders that can perform in the most challenging of environments. Idaho needs a fighter, unwavering in determination in protecting our rights, our liberties and our Constitution. I cannot sit idly by. I feel it is my duty to step forward and do my part for my State and my country and meet these critical challenges.
---
Ellen B Spencer: I want to propose bills on matters citizens have asked for, and on matters that directly improve Idaho citizens lives, including:
Create a property tax structure equitable for all constituencies that doesn't put the burden on one area alone.
Create an educational system that will prepare students for careers and a future, and that will lift Idaho from the bottom 10 percent in the country.
Develop processes that provide more transparency and accountability of our legislators.
---
Q: 2. What experience has prepared you for this office?
C Scott Grow: In the Senate I serve as the Vice Chair-Local Government & Taxation Committee; member of the Joint Finance & Appropriations Committee; and the Judiciary & Rules Committee. Experience in Idaho State revenue forecasting; budget review and finalization for all State departments.
30 years' experience as a small business owner, CPA and income tax expert. National Tax Committee of American Institute of CPAs.
West Ada School Board Trustee for two terms and a leader in the Idaho School Boards Assn.
Ted Hill: LEADERSHIP. I was a Navy fighter pilot for over 28 years, deploying in three combat deployments. I was a Squadron Commander for 12 F/A-18 Hornets, leading 230 personnel and responsible for over $400 million in assets. I was a Deputy Air Wing Commander for 6 squadrons, leading 1100 personnel and responsible for over $2 billion in assets. Worked on Special Projects, making vital contributions to our military force effectiveness and influencing decisions at the highest levels within the military.
---
Ellen B Spencer: I have experience in law, insurance, finance, and as a Risk Manager of community college In Idaho. I viewed situations from a variety of perspectives in order to identify and mitigate obstacles and issues that could adversely affect the college community, financially, operationally, and reputationally. I worked with multiple constituencies to solve problems collaboratively, and develop policies and procedures that are still utilized throughout the college.
---
Q: 3 What changes, if any, would you support related to state funding of public education?
C Scott Grow: The Idaho Constitution requires the State to provide a comparable public school education for Idaho students. Some school districts receive more per student than others.
The West Ada District receives less state funding per student than most districts in the State. It also has some of the highest bonded indebtedness due to the construction of new buildings. This puts a BURDEN ON RESIDENTIAL PROPERTY TAXES.
I will ADVOCATE FOR NEW WAYS TO DECREASE COSTS AND PROPERLY FUND PUBLIC EDUCATION.
Ted Hill: We need to be more innovative in our education programs. We keep spending more money and not getting results. With this current crisis, the West Ada School District has been unable to respond effectively with an on-line backup school for our students. The balance of the school year has been lost and at a serious detriment to our students. Failures such as these demand new leadership. Time to break the cycle and move forward.
---
Ellen B Spencer: Currently, funding for Idaho's schools is subject to the whims of individuals, in addition to the economy. I will support a dedicated and impervious funding source, part of a tax-restructuring project necessary in Idaho. It will support an affordable career ladder for teachers by looking to successful models in other states that values educators and helps educator retention; create a reasonable tax incentive and fund industry-specific programs in higher education.
---
Q: 4. What do you see as Idaho's prison system's most important needs and how would you address those?
C Scott Grow: Our prisons are at maximum capacity. We are currently sending hundreds of Idaho prisoners to out-of-state facilities. This year alone that cost us more than $40 million. For that annual cost, we could build permanent facilities for non-violent and white collar prisoners and keep our prisoners in Idaho.
Also, more low risk prisoners could be involved in work release programs, preparing them for re-entry into society.
Ted Hill: Fund prisons to keep the criminals off our streets. No early release of violent offenders. Rehabilitation and work training programs should be available to prepare them to return into society, be productive citizens and not end up as a repeat offender.
---
Ellen B Spencer: I think the larger issue and more important need is to research the reasons Idaho has such a large prison population compared to the state's size and general population. However, it's clear we need more space in our prisons in order to keep Idahoans in state. True rehabilitation programs while people are incarcerated are vital to incorporate in prisons as this makes a huge difference in recidivism.
---
Q: 5. What do you see as Idaho 's most important health care system needs and how would you address those?
C Scott Grow: The COVID-19 Pandemic has placed an enormous burden upon our hospitals and health care givers. We must make sure that we are providing all the financial and logistical support that they need in order to protect our health and to avoid a second wave of the virus.
We also need more residency positions in Idaho to train interns. Idaho cooperates with medical schools in Utah and Washington to provide openings for Idaho students.
We also must expand telehealth efforts to reach all citizens.
Ted Hill: We need an efficient healthcare system that meets the needs of all our citizens. Having as many choices as possible in an open healthcare exchange is the best way to lower costs. I will not support the pursuit of a single healthcare system. That would be disaster of all of us.
Ellen B Spencer: Idaho continues to rank low in all healthcare rankings in the country due to limited medical higher education and the lack of facilities and qualified personnel. As Idaho's general population trends towards retirees and older persons, this will become more critical. Creating a dedicated medical graduate school in Idaho with internships with emphasis on working in rural areas would enable Idaho to grow its healthcare opportunities. This speaks directly to the need to improve our education system.
Q: 6 What changes to income, sales, and property tax policies would you support?
C Scott Grow: Idahoans carry one of the highest tax burdens in the western states.
Residential property taxes must be reduced. Ada County taxes increased more than 40% in the last two years. Older citizens on fixed incomes are particulary hurt. I have been appointed to a statewide legislative committee to find a solution. I will sponsor legislation to implement it.
Sales tax on groceries needs to be eliminated. I will sponsor legislation to do that.
Personal income tax rates also need to be reduced
Ted Hill: Property taxes are the biggest challenge for our community. Home values are going up beyond the capacity for some to pay the new taxes. We have to prevent this and limit these increases. Idaho sales taxes and income taxes are relatively high compared to some other states. We should strive to always lower taxes, but most importantly strive to get the most out of our tax dollar.
---
Ellen B Spencer: I support elimination of the grocery tax, and clothing items, life necessities that are essential goods for quality of living, health and well-being. I will look at property tax policies that are equitable to all constituents: businesses and corporations, agriculture, and homeowners. I will look into eliminating a number of tax exemptions from corporate and business, especially out-of-state businesses, and special interests. I will develop an income tax rate that will sustain quality services.
---
Q: 7 What measures do you support in updating Idaho's voting processes?
C Scott Grow: The Secretary of State for Idaho is charged with designing and implementing the voting process statewide. The county clerks and county election officials are responsible to protect and count the votes. I commend these officials for the work they do.
This year, because of the COVID-19 Pandemic, we are all being asked to vote by absentee ballot. This presents new challenges for these officials and for the voters.
If this process works efficiently, it could become the norm in the future.
Ted Hill: A mail-in absentee vote for this next primary will dramatically lower participation. People cannot complain about their government when barely 1/3 of the eligible Republicans normally vote. This mail in election could be far, far less. Special interest groups can mobilize and dominate the outcomes. Fraudulent activities are a big risk. Mail in ballots are not a good voting solution, but we have little choice this time. Maybe we should consider voting on Saturdays to enhance participation.
---
Ellen B Spencer: I support continuing the option to apply for an absentee ballot online. Our current situation demonstrates that Idaho has the capability to do so. I support a vote-by-mail system, that will allow all Idahoans to exercise their constitutional right, regardless of their circumstances. Taking these steps would reduce election cost and increase voter participation. Our legislature does not agree, and I do not believe their position was taken with the best interest of Idaho voters in mind.
---
Q: 8. What are the biggest transportation priorities for Idaho in the next 20 years and how should the state prepare now to fund those projects?
C Scott Grow: Traffic congestion is a problem, particularly in western Ada County. We need to widen Chinden Blvd and Highway 44 all the way to the Canyon County Border. We also need to extend Highway 16 from Chinden to the freeway, which will help to alleviate traffic on Eagle Road. I will support legislation to fund those projects.
When possible, we need to have major businesses assist with the construction of needed infrastructure. COSTCO has agreed to do that around their new building in Meridian.
Ted Hill: Infrastructure, or lack of it, is one of the most important concerns for people in the Treasure Valley. We are now facing severe congestion that will only get worse. There needs to be a State led strategic planning board bringing together State, County and City government officials and transportation and infrastructure concerns to develop a plan that looks 20 years into the future and prepares for that future. It is essential that we provide an efficient infrastructure to entice business to come
---
Ellen B Spencer: Idaho's aging road infrastructure can't handle the increasing volume of traffic. Many of these roads, highways and bridges need rebuilding and upgrading. Creating a Dept. of Transportation allows access to federal funds and resources for comprehensive short and long-range planning. Restructuring Highway Districts, and factoring in a tax adjustment has been done successfully in other states. Creating this department will be an economical advantage for businesses, employment, and connectivity.
Q: 9. Do you support local option sales tax authority for all cities and counties?
C Scott Grow: Local option sales taxes place additional financial burdens upon our citizens. I do not support giving that authority for all cities and counties. With the high unemployment we are experiencing, now is certainly not the time to add additional taxes on our residents.
In the future, there may be certain instances where such authorization might make sense. I would have to carefully evaluate any specific proposal before I could support giving the additional taxing authority in that situation.
Ted Hill: I do not support a local option for sales tax. This could become quite burdensome to people within these communities and in the end would be detrimental to that local economy. People will just go somewhere else. Keep these taxes at the State level.
---
Ellen B Spencer: I do support a local option tax authority for all cities and counties. Each of these entities has a unique environment with different infrastructure and operational needs. I believe local control is always better, as local leaders and citizens know best what is required. Citizens have more of a direct say in which projects get completed, and whether an additional tax is necessary.
House Seat 14A
Uncontested primaries:
Independent: Cindy Currie, Eagle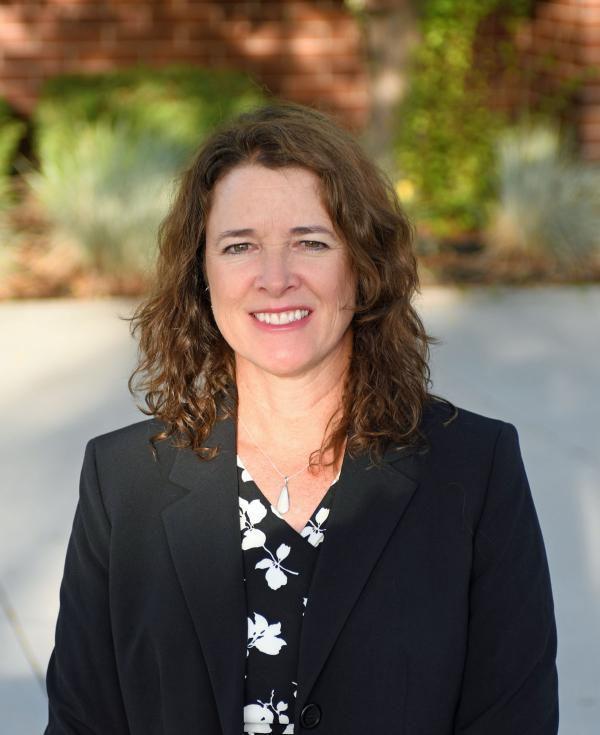 Campaign Phone: (208) 866-6388
Website: http://www.votecurrie.com/
Facebook page: Cindy Currie House Representative District 14
Twitter: @VoteCurrie
Republican: Mike Moyle, Star
Candidates will face each other in the November general election and will be invited to participate in that election guide.
Q: 1. What do you hope to accomplish if elected?
Cindy Currie: Early-childhood education: start teaching when kids start learning.
Education that is career-oriented, developing a workforce ready and trained for Idaho.
Smart-growth planning, that anticipates changes in population, transportation and infrastructure needs.
Removal of the unfair tax burden on Cities and Counties, distribution of internet sales tax, moderation of tax exemptions and, alleviate bond and levy burden.
A livable wage for all: with money going back into Idaho's economy.
Mike Moyle: - no survey response -
Q: 2. What experience has prepared you for this office?
Cindy Currie: With 30 years' experience as an educator, I will bring a unique perspective to the table. That perseverance and dedication will make a good state representative.
I come from humble beginnings and put myself through school, so I understand the interest of many people in this state.
Every day I work with kids to foster team building, creative thinking and problem solving. This experience has prepared me to build relationships and has taught me how to communicate across the aisle.
Q: 3. What changes, if any, would you support related to state funding of public education?
Cindy Currie: Increase per pupil state funding Provide early childhood education which allows all kids to enter Kindergarten on an even playing field and directs kids to success both socially and academically.
Provide a uniform salary for teachers and educational resources to every district in the state.
Ensure that every high school student graduates with some type of career choice or path: certification, vocational training, affordable junior college, or a 4 year college.
Q: 4. What do you see as Idaho's prison system's most important needs and and how would you address those?
Cindy Currie: In 2019, 35% of Idaho incarcerations were drug related. Provide treatment options for those battling addiction.
One of the most important things for felons reintegrating into society, is the ability to hold a steady job. A stable source of income can change that person's life, and potentially keep them from going back to prison. Reform and educate while in prison to improve themselves and give them a sense of purpose.
In states with pre-k education there are less incarcerated individuals
Q: 5. What do you see as Idaho's most important healthcare system needs and how would you address those?
Cindy Currie: Access to healthcare in rural areas.
A shortage of health professionals.
The rising cost of healthcare.
Provide state support for rural areas with money and/or tax incentives.
Encourage STEM education and careers with a payback inducement and incentives for quality personnel. It is projected that there will be 49,000 unfilled jobs by 2024, 36,000 of them in STEM.
We need to defend and expand Medicare and ensure that healthcare is accessible for everyone in Idaho.
Q: 6. What changes to income, sales and property tax policies would you support?
Cindy Currie: Reverse HB-463 which significantly shifted general tax revenue from corporations, agriculture & everyone equitably, now to mainly property owners.
Earmark current internet sales tax to funnel through distribution formula for cities and counties.
Support cities and counties to be able to charge and keep impact fees from growth for transportation and schools.
Support a complete examination of all sales tax exemptions and eliminate any exemptions that are not fiscally beneficial to the state.
Q: 7. What measures do you support in updating Idaho's voting processes?
Cindy Currie: I would like to see voting available for multiple days in November.
Make it easier to request and obtain absentee ballots on line without having to print a form to mail in.
Register the 18 year old seniors at the High Schools in their Government classes.
Stop purging people who have not voted in 2 cycles.
Adopt an 'automatic vote by mail' option similar to Oregon, Washington and Utah.
Registration for an ID card or drivers license would be automatic voter registration.
Q: 8. What are the biggest transportation priorities in Idaho for the next 20 years, and how should the state prepare now to fund those projects?
Cindy Currie: Replace and/or repair the many deteriorating; roads, bridges and highways in Idaho, as well investing in improvement for growth.
Use statistical data and analyze the areas of increased growth in Idaho. Look at the commute, the streets, and alternative transportation options to anticipate and prepare for present and future growth.
Ultimately the state is responsible for funding transportation. But, funding should be in conjunction with: impact fees, city and county bonds, and federal sources.
Q: 9. Do you support local option sales tax authority for all cities and counties?
Cindy Currie: Yes, especially cities and counties that have had enormous growth. Denser populations in smaller geographic areas have an increased demand for roads, schools, and for public safety. Right now there is an unfair tax burden on those cities and counties because the state has not allowed a local option sales tax. Consequently, property owners have unfairly been burdened with these costs through bonds and levies attached to our property taxes, to compensate for the lack of funding.
House Seat 14B
Uncontested primary: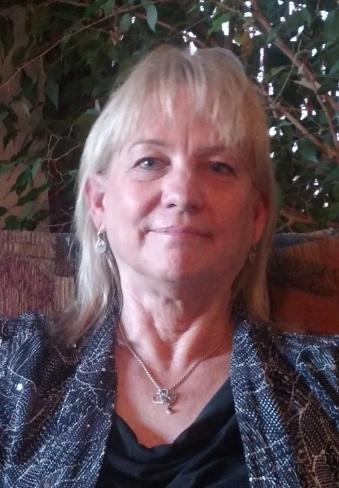 Democrat: Shelley Brock, Eagle
Republican primary:
Gayann DeMordaunt, Eagle
Josh Tanner, Eagle
Q: 1. What do you hope to accomplish if elected?
Shelley Brock: I will champion Idahoans' fierce independence and staunch defense of our Constitutional freedoms, property rights, the health and safety of our families and our most precious natural resources – our water and public lands – now and for future generations. I will work to ensure that access to healthcare, a living wage, property tax relief, quality education and managing growth don't depend on laws written in a back room by a handful of people heavily influenced by lobbyists.
Gayann DeMordaunt: - no survey response -
Josh Tanner: - no survey response -
Q: 2. What experience has prepared you for this office?
Shelley Brock: As a 45 year D14 resident, medical professional, grandmother and community justice advocate, I have been a leading voice for the protection of Idahoans and their property from the negative impacts of irresponsible oil and gas drilling and other polluting industries operating too close to our homes, schools and rivers. I worked across party lines with local and state officials to protect civil and property rights, property values, the air we breathe and water we drink, recreate, and grow food in.
Q: 3. What changes, if any, would you support related to state funding of public education?
Shelley Brock: Our legislature abdicates responsibility by forcing schools to depend on supplemental bonds and levies-creating inequity/unfair burden on property taxes. I'll carry what some districts are doing to raise test scores/reduce dropout rates to other districts, with funding necessary to implement them. I'll draft legislation to allow collection of impact fees from development to fund new schools/infrastructure. This will relieve our property tax burden while providing safe schools throughout Idaho.
Q: 4. What do you see as Idaho's prison system's most important needs and and how would you address those?
Shelley Brock: Prison overcrowding separates inmates from their families; sending Idaho tax dollars to other states. More than 1/3 of prisoners are incarcerated for drug offenses; we must increase drug treatment, drug courts and sentencing options. Up to 60% of nation's inmates are illiterate and literacy levels directly correlate to the likelihood a person will become involved with criminal activities. This enhances need to increase funding to schools, particularly in reading intervention in primary grades.
Q: 5. What do you see as Idaho's most important healthcare system needs and how would you address those?
Shelley Brock: Everyone deserves affordable healthcare. As a surgical tech I see firsthand the tragic consequences of patients forced to delay/forego treatment because they lack resources to seek timely intervention. Idaho voters approved Medicaid expansion through citizen-led initiative. I have seen lives saved and quality of life restored for people who've benefited directly from that action. Our lawmakers need to do more to protect Idahoans. Injury or illness shouldn't bankrupt families and the taxpayers.
Q: 6. What changes to income, sales and property tax policies would you support?
Shelley Brock: I support abolishing sales tax on groceries; it unfairly burdens low-income families. I'll lower property taxes by allowing school districts to collect impact fees from new development, taking the burden from school bonds and levies. New development should pay for itself and this is the most equitable means for doing so. I'll analyze the tax code to show all existing credits and "loopholes" and eliminate recent tax cuts for major corporations. I'll support Local Option Taxes for municipalities.
Q: 7. What measures do you support in updating Idaho's voting processes?
Shelley Brock: Like LWV, I want our elections to remain free, fair and accessible. I'll advocate for vote-by-mail on a permanent basis to raise voter participation and keep citizens safe. I support proportional representation from each party to avoid gerrymandering, and local races remaining non-partisan. I'm a huge proponent of high school registration. It is crucial for engaging/empowering young people - especially of color - to vote and become active participants in democracy. Their voices need to be heard.
Q: 8. What are the biggest transportation priorities in Idaho for the next 20 years, and how should the state prepare now to fund those projects?
Shelley Brock: Idaho has two conflicting, critical transportation needs, including: providing for growth in our cities, and repairing/replacing aging infrastructure. The 2018 Report Card for Idaho Infrastructure states need for over $2B to ensure the safety and performance of Idaho's bridges and $3.6B more for roads. I'll propose an increase in the fuel tax, development impact fees and revenue based on truck weight. New revenue will also be generated when the tax credits for major corporations are eliminated.
Q: 9. Do you support local option sales tax authority for all cities and counties?
Shelley Brock: Yes, Idaho code currently allows for only a few resort cities to collect local option sales tax. This is state overreach and limits municipalities' ability to generate funds for their own infrastructure needs. Voters should be allowed to determine tax initiatives in their own jurisdictions.