The Idaho Press partnered with the League of Women Voters to conduct candidate surveys for the May 19 primary. You may also search for your ballot items by address, at vote411.org. Candidates were responsible for grammar and spelling, and answers were limited to 500 characters.  
Senate District 13
Uncontested primaries: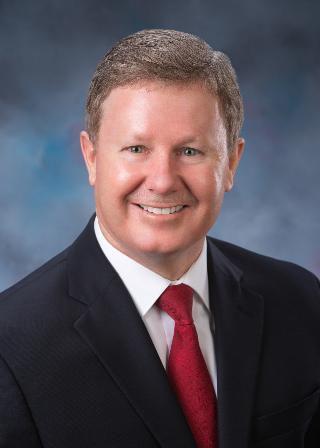 Republican: Jeff C Agenbroad, Nampa
Democrat: Melissa Sue Robinson, Nampa
(Candidates will face each other in the November general election.)
Q: 1. What do you hope to accomplish if elected?
Jeff C Agenbroad: If re-elected, I will continue to work hard for the people of Nampa through listening and engagement in our community. As a member of the JFAC Committee, I will continue to promote fiscally conservative spending in Idaho ensuring good stewardship of our tax dollars. As Vice Chairman of the Senate Commerce and Human Resource Committee, I support a robust economic business environment with minimal regulation. I will continue to support our education and infrastructure needs.
Melissa Sue Robinson: Candidate is unopposed in the primary and will be invited to respond for General Election.
Q: 2. What experience has prepared you for this office?
Jeff C Agenbroad: My career in banking and experience as a small business owner have provided me with the foundation to understand and promote a results driven, conservative fiscal policy. My community involvement in Nampa has allowed me a boots on the ground understanding of the needs of our great city. My understanding of state government gained by serving as Vice Chairman of the Commerce and HR committee as well as a member of JFAC gives me the experience to effectively work on behalf of our citizens.
Q: 3 What changes, if any, would you support related to state funding of public education?
Jeff C Agenbroad: I am proud of the good work being done in our schools and the incredible teachers we have here in Idaho. Idahoans are very resourceful utilizing the tools and resources available to them to get the maximum benefit. Our public education system is no exception. Over the last six years Idaho has provided increases in funding of more than $100 million annually. I support funding of the Governor's recommendations of measured increases for teacher's salaries and the childhood literacy program.
Q: 4. What do you see as Idaho's prison system's most important needs and how would you address those?
Jeff C Agenbroad: Today more than 50% of Idaho inmates return to prison, resulting in overcrowding. A major cause of recidivism is the lack of transitional resources available to these men and women who are trying to acclimate back into our communities. I supported legislation to provide a community based solution to provide probationers and parolees with the support they need to become productive citizens. I look forward to seeing the financial success and benefits of this investment.
Q: 5. What do you see as Idaho 's most important health care system needs and how would you address those?
Jeff C Agenbroad: The cost of healthcare is rising at an unsustainable pace, forcing many citizens to delay or go without healthcare. This is not just an Idaho problem, but also a national problem. We have some of the best healthcare providers in the world who work in a very inefficient system created by the government. Legal reform at both the state and federal levels needs to take place to reduce the regulatory burdens and reduce the cost of our healthcare.
Q: 6 What changes to income, sales, and property tax policies would you support?
Jeff C Agenbroad: One of the most significant issues facing our citizens is the unsustainable increases in property taxes. We are fortunate to have a balanced tax structure between income, sales, and property taxes. As we look to address the property tax problem, we must ask ourselves if it is an imbalance in the tax structure or is it spending? This is a complicated issue that will require a close look and the right solution will become clear when we truly have an understanding of the of the problem.
Q: 7 What measures do you support in updating Idaho's voting processes?
Jeff C Agenbroad: It is important that all eligible voters have an opportunity to exercise their right to vote. I support exploring new processes utilizing technology that would make it more convenient for a citizen to vote. Any change to our process must also be very secure against voter fraud to protect the integrity of each vote.
Q: 8. What are the biggest transportation priorities for Idaho in the next 20 years and how should the state prepare now to fund those projects?
Jeff C Agenbroad: We do not adequately fund the maintenance or expansion of our transportation infrastructure in Idaho. Each day that goes by without properly funding the need only pushes us further behind, that is why I stand behind finding a solution to this problem and properly funding our transportation infrastructure through federal, state, and municipal resources. I look forward to reviewing Governor Little's upcoming study and proposal for a comprehensive transportation funding solution.
Q: 9. Do you support local option sales tax authority for all cities and counties?
Jeff C Agenbroad: I support local control. There is no one who has a better understanding of local needs than those who are directly affected. Citizens should have the ability to prioritize their needs and decide how to fund those needs. The key to this working successfully is that all citizens need to have a voice. Local option taxes are a tool that has been both used and abused historically. Success will only result with defined goals developed by the citizens, and accountability by our local government.
House Seat 13A
Uncontested primaries: 
Republican: Brent J Crane, Nampa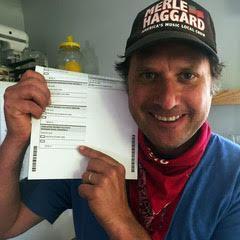 Democrat:  Jason Kutchma, Nampa
Q: 1. What do you hope to accomplish if elected?
Brent J Crane: - no survey response -
Jason Kutchma: Education is key to pursuing happiness and good health in the 21st Century. Quality education leads to a quality workforce and enhanced social structures. Investment in education now avoids the later high costs associated with mental health, substance abuse, and poverty. I hope to emphasize fiscally responsible innovation in K-12 schools.
Q: 2. What experience has prepared you for this office?
Jason Kutchma: My college degree is in education. My profession, a musician. I taught physics to seniors at a private school in Pennsylvania. I then taught middle school science at a public school in North Carolina. In between tours with my band, substituted long-term at a North Carolina magnet school for the arts. Each of these experiences gave me valuable perspectives in education.
Q: 3. What changes, if any, would you support related to state funding of public education?
Jason Kutchma: In Idaho, 7500 science, technology, engineering, & math jobs went unfulfilled last year. These vacant high pay positions would generate tens of millions in tax revenue. Yet there is a lack of qualified candidates in Idaho. Businesses are forced to recruit from outside the state. New residents put a greater burden on infrastructure and education systems. I support impact fees on those new residents as well as increasing the corporate income tax rate. We must fill those STEM jobs from within.
Q: 4. What do you see as Idaho's prison system's most important needs and and how would you address those?
Jason Kutchma: In the long term, supporting a quality and well-funded public education system pays dividends down the road. I believe our investment in childhood education now means a lower prison population later. Within the prison system, I support job training and apprenticeships. To help lower recidivism, I support probation and parole programs focusing on community mentorship as well as drug treatment programs.
Q: 5. What do you see as Idaho's most important healthcare system needs and how would you address those?
Jason Kutchma: I spoke with dozens of health professionals. All serve different roles in the system but each breathed the same long sigh when asked about addressing our healthcare needs. Quality affordable healthcare is a right yet I don't know if there's a one-size-fits-all that will work for Idaho. Focusing on preventative healthcare is fiscally responsible as individuals as well as within the system itself. I hope to work with providers to reduce preventable ER visits and get the savings passed to consumers
Q: 6. What changes to income, sales and property tax policies would you support?
Jason Kutchma: I do not support over reliance on property tax. I support tax policies that reflect use such as an increase in the corporate income tax rate to pay for a quality education which fosters a competitive workforce. New neighborhoods, houses, children, & cars need new schools, fire engines, & roads. I believe the burden of these costs should be shared among corporate business leaders, developers, and new & long-term residents of Idaho. I support a state gas tax increase to help pay for infrastructure
Q: 7. What measures do you support in updating Idaho's voting processes?
Jason Kutchma: Over the past two years, I worked as an election clerk for several elections. It's exciting to have voters use same day registration, vote for the first time, and then hear people applaud. This year was the first time Canyon County used electronic screens. There were some hiccups on Election Day but for those that prefer in-person voting, this new system will save Canyon County a lot of time and money in the future. For those that prefer mail-in ballots, I support its expansion.
Q: 8. What are the biggest transportation priorities in Idaho for the next 20 years, and how should the state prepare now to fund those projects?
Jason Kutchma: Traffic is already an issue and becomes seemingly worse daily. Proper planning now will alleviate frustration in the future. Effective public transportation should be emphasized now and should include consideration for bicycle and pedestrian paths. High Occupancy Vehicle lanes on I-84 can provide commuter relief. Planning and implementation costs money and I support tax policies that reflect use. I support a temporary increase in the gas tax as well as a policy for gas efficient vehicles.
Q: 9. Do you support local option sales tax authority for all cities and counties?
Jason Kutchma: I am a proponent of local control. Voters in every city and county have the power to encourage or dissuade use based on their needs.
House Seat 13B
Libertarian: Jess S Smith, Nampa (will appear on general election ballot)
Republican primary: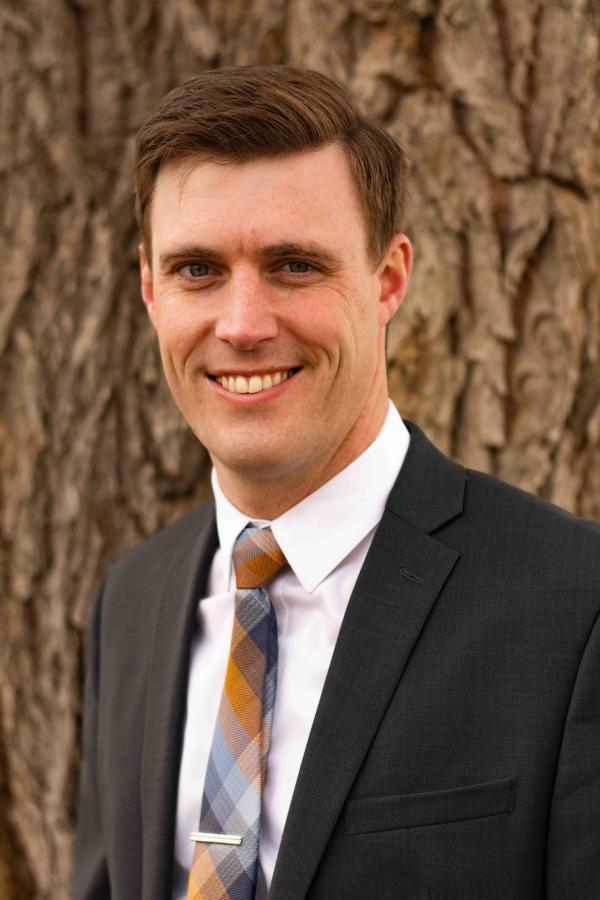 Ben Adams, Nampa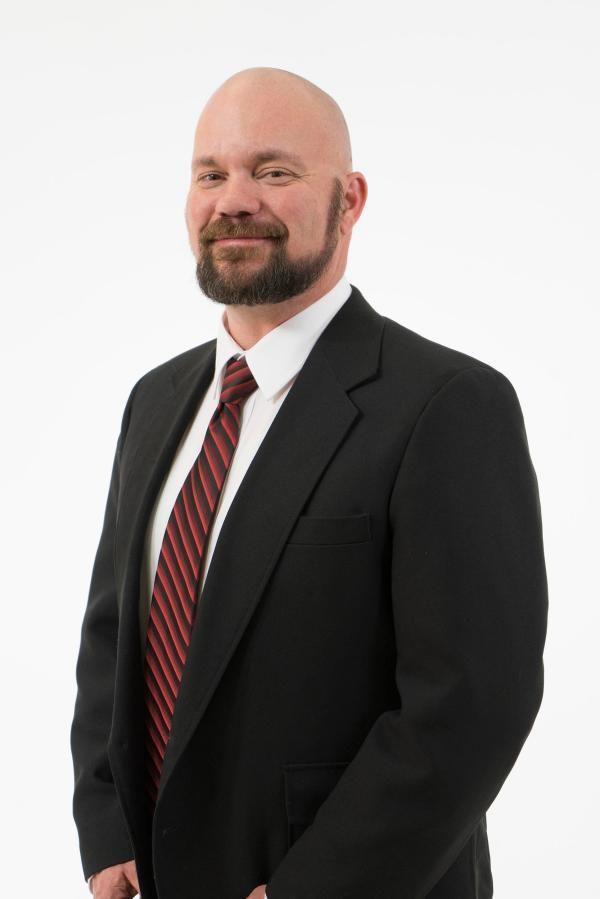 Randy Jackson, Nampa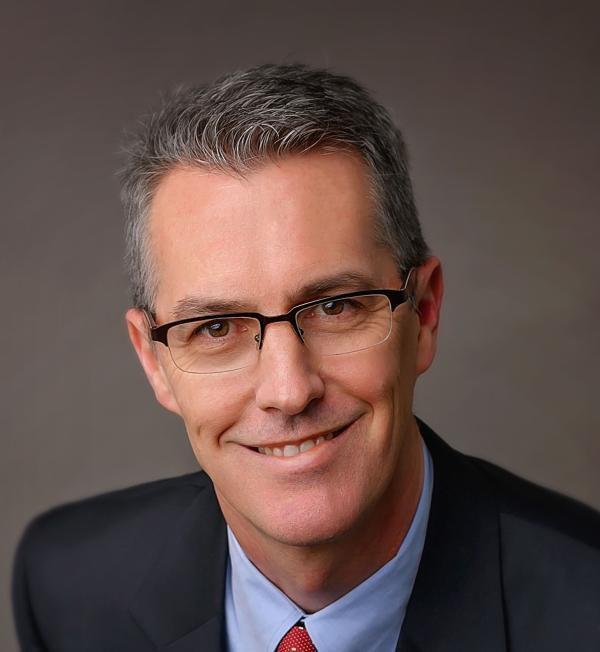 Kim B Keller, Nampa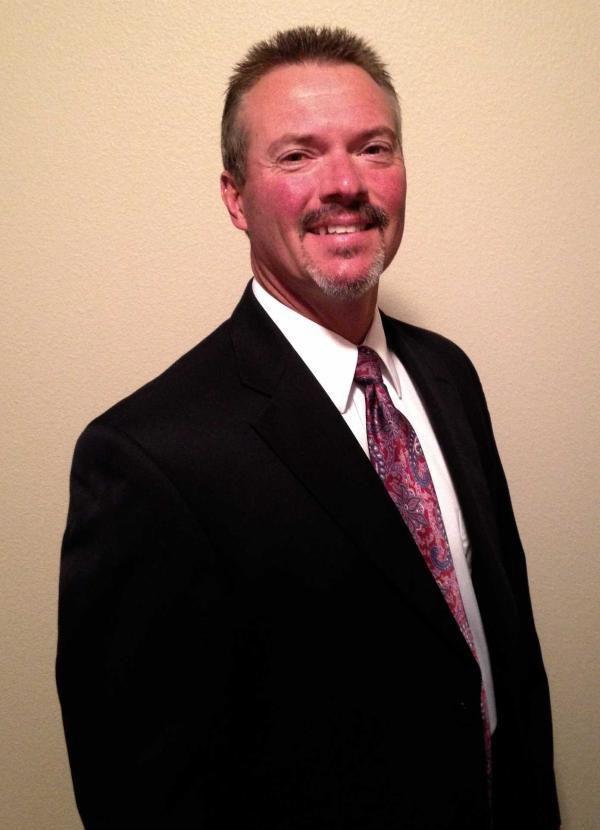 Kenny Wroten, Nampa
Q: 1. What do you hope to accomplish if elected?
Ben Adams: Protecting the constitutional rights and freedoms of the citizens of Nampa and Idaho, including the second amendment and the right to life of prenatal children.
Take whatever steps are necessary to get as many Idahoans back to work as soon as possible so we can enjoy a full economic recovery.
Ensure every child receives a quality education.
Promote the principles of limited government, lower taxes, and less government spending.
Reduce property taxes.
Ensure veterans receive benefits earned.
Randy Jackson: My goal is to work with community, city and legislative leaders to come up with a realistic plan for property tax relief; I will work to keep public lands public for hunters and fishers; I will advocate to ease unnecessary regulations for small businesses; I will work to bring more accountability to government; and I will defend conservative values held by voters in Canyon County.
Kim B Keller: Given current circumstances, the economy is number one. As we look to recover from a near shutdown, we will need to make wise fiscal choices that make it easier for businesses to get up and running. Through limited government and championing personal freedom I hope to make opportunities for small businesses, workers, and customers. We need to get back to work at full capacity as soon as possible. We also have to find a way to lower property taxes while keeping education a top priority.
Kenny Wroten: I hope to represent the citizens of my District, Nampa, and the State of Idaho in a manner that provides them with the best representation possible.
Q: 2. What experience has prepared you for this office?
Ben Adams: As the only veteran in the GOP primary, I've personally witnessed totalitarian governments and how important it is to protect our constitutional rights. I was formally cited by the Marine Corps for "maturity and judgement." Having faced highly stressful situations requiring strong moral courage, I will not be intimidated by special interest lobbyists. My experience as a small business manager and high school coach taught me the importance of a business friendly job market and quality education.
Randy Jackson: Served 4 years as a precinct committeeman for Canyon County Republican Central Committee; served as District 13 Vice Chair; learned team building as Nampa City League baseball coach 4 years; learned leadership skills in 5 years as youth pastor; learned counseling and listening skills, event planning, advocacy, and working w/city leaders to accomplish a goal as co-founder and Director of Communications for David's Hope Pregnancy Loss Ministry since 2009; history of defending conservative values.
Kim B Keller: A lifetime in Nampa is my core experience. With 27 years as a Nampa small business owner, I employ over 45 people whose livelihoods depend on my business management. I feel that community service is my responsibility. Along with service to God and his children in my church, some of the boards that I have served on include Nampa Schools Foundation, Serve For Health (which I also founded), Southwest District Health Collaborative, Nampa Ministerial Association, and the Idaho Dental Foundation.
Kenny Wroten: I have served Nampa for 25+ years through Civic and Professional organizations. I served as President of the Nampa Optimist & Nampa Jaycees. I have served on the Board of Directors of the Snake River Valley Building Contractors Association, the Nampa Association of Realtors, and the Nampa Chamber of Commerce. I currently Chair the Nampa Salvation Army Advisory Board, the City of Nampa Venue Commission, and am President of the Kiwanis Club of Nampa. I have also been a life-long Idaho resident.
Q: 3. What changes, if any, would you support related to state funding of public education?
Ben Adams: My approach to Education is that it should prepare our students for life after school. I advocate to reintroduce trades and civics into Idaho schools, while pushing the allocation of funds down to individual school districts where the parents, teachers, and counselors who work with our children can see more clearly where the funds should be directed. I don't believe that underfunding is the problem within our
schools, but rather the red tape that keeps funds from being used most effectively.
Randy Jackson: After spending some time speaking with people in the education field, I believe one solution to help with education funding would be to allow schools more leniency with line items in their budget. I would also like to see policy shift that would allow schools to accept more aid from the private sector.
Kim B Keller: When we fund education, we are investing in our future. Education itself continues to evolve, which often necessitates changes in funding needs and mechanisms. Funding education will always be one of our highest priorities, but it doesn't only equate to more spending. I'm concerned that Idaho's constitutional mandate to provide "a general, uniform and thorough system of public, free common schools" falls short for some Idaho kids. We should strongly consider updating our K-12 funding formulas.
Kenny Wroten: I would consider allowing schools to participate in local impact fees. This could relieve pressure on the State budget.
Q: 4. What do you see as Idaho's prison system's most important needs and and how would you address those?
Ben Adams: One of my first and foremost responsibilities will be to keep Nampa families and businesses safe from criminal activity.
Our focus should be on crimes that threaten violence and/or economic loss.
Idaho taxpayers should not be forced to pay for prisoners' abortions or sex change operations.
Secure our borders so that taxpayers aren't forced to pay for housing criminal illegal aliens.
Require prisoners to attend classes necessary to achieve their high school equivalency certificate or GED.
Randy Jackson: We need to continue working on reform of the criminal justice system. I would like to see prisoners prepared for re-entry into society upon completion of their sentence. If we adequately prepare them, it will save taxpayers money in the long run, as many in the prison system end up in a cycle of offending-serving time-reoffending-serving time. If we can break the cycle, it will be most beneficial not only to them, to society as a whole, and to the taxpayer.
Kim B Keller: The math is easy here. The more citizens we send to prison the more prisons we need to build or rent. The ones who should go to prison are the dangerous people – rapists, murderers, child molesters, and white-collar criminals who defraud the innocent and vulnerable. Some people just don't belong in neighborhoods or around children and should be locked up. For petty offenders, we should focus on proven rehabilitation strategies rather than introducing them to hard-core criminals in prison.
Kenny Wroten: Idaho needs to continue focus on preventing people from becoming criminals. This includes educating and employing our citizens. Work also needs to continue on support systems for those on parole or at-risk of returning to jail after having been released.
Q: 5. What do you see as Idaho's most important healthcare system needs and how would you address those?
Ben Adams: The highest priority is protecting Idahoans' healthcare freedom, allowing families to choose their own doctors and methods of treatment. I will promote and incentivize the use of HEALTH SAVINGS ACCOUNTS to restore price-consciousness and competition in Idahos' healthcare market and ensure employees have portable insurance coverage between jobs. This will help apply downward market pressure on the cost of healthcare for all Idahoans. I do not support the implementation of Obamacare in Idaho.
Randy Jackson: I think affordability is still a concern when it comes to health care. I would like to see restrictions on buying health insurance across state lines eliminated, thus bringing in more competition and driving prices down.
Kim B Keller: Better transparency between providers, insurance, and patients will help lower costs. I'm grateful for health insurance because it plays an essential role in protecting against financial ruin due to serious health problems or tragedies. But health care providers and patients spend too much time and money navigating the third-party payment system, especially those run by the government. Costs will go down when we have an ecosystem with better clarity and reduced friction.
Kenny Wroten: Support outreach and education with regard to personal health and prevention. The healthcare system needs people to be accountable for their own well being.
Q: 6. What changes to income, sales and property tax policies would you support?
Ben Adams: I support reducing Idaho's income tax and property taxes. Ensuring that a balance is struck between maintaining a balanced budget and repealing taxes, we should first look to repeal all grocery taxes connected to the healthy food pyramid, while maintaining the 6% tax on
luxury foods, which are more likely to be bought by tourists. Candy, soda, and other non-essential foods should be the bridge as we move towards a full repeal of the grocery tax.
Randy Jackson: I think the most important tax issue that needs to be addressed is property tax. It seems every year, this increases and makes homes less affordable, especially for low- and fixed-income families. If elected, I would assemble a committee of people from the District 13 community to discuss and brainstorm the best solution. Ideas that we would look further into is the possibility of impact fees, or something similar to California's Proposition 13, which only allows for reassessment of value f
Kim B Keller: Property taxes in Nampa are hard on many people, particularly senior citizens who feel like it is threatening their property ownership. Our city roads, public safety and schools depend on this revenue. We need to strike the correct balance that ensures property owners are protected from higher taxes while delivering essential local services. I will tirelessly engage with legislative committees that work on property taxes so we can fund needed services while eliminating wasteful spending.
Kenny Wroten: I would support a method of indexing the homeowners exemption to track with increases/decreases in values or assessments.
Q: 7. What measures do you support in updating Idaho's voting processes?
Ben Adams: We must ensure that every U.S. citizen has the right to vote, and that their vote is not diluted by fraudulent votes. To accomplish this, we should require documentation proving US citizenship at registration, elimination of voters registered in other states, implementation of mandatory photo ID requirements for voting, and using the Social Security database to remove voters who have died. The integrity of our elections is most secure when paper ballots are used.
Randy Jackson: I believe most voters in Canyon County prefer voting at the polls. I would support making it more difficult to changing rapidly how the voting process is handled.
Kim B Keller: Voting is our sacred right. I'm going to miss casting my vote in a voting booth like I have done my entire adult life. We're going to learn a lot from this year's mail-in ballot primary election. We need to be concerned about ballots getting to people who are eligible to vote, that the named person is the voter, and that votes cannot be changed in the process of being returned and counted. We should always pursue what is fair and cost-effective while ensuring that all can vote.
Kenny Wroten: Require a funding source to any citizen initiative.
Q: 8. What are the biggest transportation priorities in Idaho for the next 20 years, and how should the state prepare now to fund those projects?
Ben Adams: As the state representative for Nampa, I will seek to secure state funding to build a new traffic exchange on Garrity Blvd. at the freeway to relieve the traffic congestion resulting from the new Amazon warehouse.
Randy Jackson: I believe the biggest concern for transportation is the backlog of unfunded capital maintenance projects. If we do not find a way to get these projects- providing for the need to upgrade and repair outdated and dilapidated roads and bridges- we risk higher costs later, or perhaps even injuries or permanent closures. Elected officials need to work together to find permanent funding appropriations to take care of these needs.
Kim B Keller: Over half of Idaho bridges are soon to be beyond their lifespan of 50 to 60 years. I-84 traffic around Nampa has increased 50%. In order to meet the rapid growth of Idaho and to affect the movement of goods and services we need to make sure that our budget plans for these needs. This session will present hard choices to keep up with transportation funding. In the future we will either have to cut funding from another department or pass the cost on to those who use the roads.
Kenny Wroten: Focus on developing an efficient mass transit system as well as maintain & improve current infrastructure. Idaho is only one of two state in the US without a dedicated state funding source for public transit. Thus, Idaho will have to rely heavily on Federal funds and develop state, local, and private partnerships.
Q: 9. Do you support local option sales tax authority for all cities and counties?
Ben Adams: No. I support lowering taxes, not raising them. Idahoans should keep more of their paychecks to spend as they see fit, not be forced to give more to the government, local, state, or federal. As of today, I'm the only District 13 candidate joining Gov. Brad Little, U.S. Senators Jim Risch and Mike Crapo, state Rep. Tammy Nichols of Canyon County, and legislative candidate and former Nampa city councilman Bruce Skaug in signing the Americans for Tax Reform pledge not to raise taxes, period.
Randy Jackson: I believe government should always be looking to tax people less. The answer is always working to make sure budgets are under control and revenue is not being spent wastefully. Too often when there seems to be a "shortage", we run toward more levies and more increases, causing more taxation of an already overtaxed people, instead of looking for common sense solutions to the root of the problem of the shortage.
Kim B Keller: In the spirit of this principle, "the smallest or lowest level that can possibly undertake the task is the one that should do so," local communities should be able to make that choice. I believe it should be considered with these two conditions in mind: 1) It should reduce property taxes; and 2) The voter threshold should be higher than a simple majority.
Kenny Wroten: I am opposed to new taxes or raising taxes. However, if the citizens are involved in the process, there is transparency, and approve through the voting process I would support their right to choose.