The Idaho Press partnered with the League of Women Voters to conduct candidate surveys for the May 19 primary. You may also search for your ballot items by address, at vote411.org. Candidates were responsible for grammar and spelling, and answers were limited to 500 characters.  
Senate District 11
Republican primary 
Scott R Brock, Middleton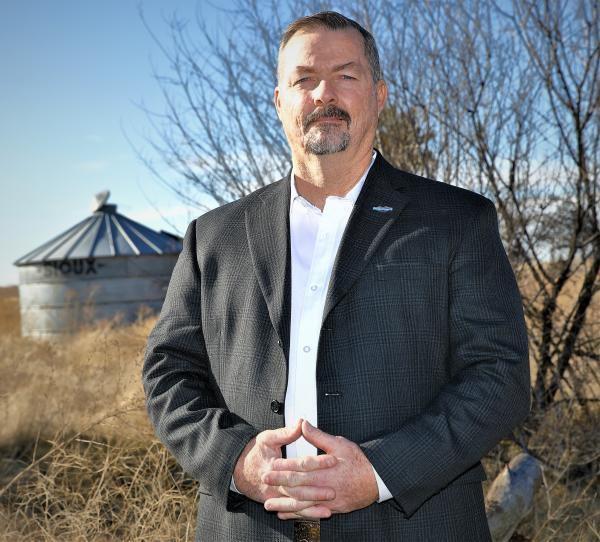 Zach Brooks, Kuna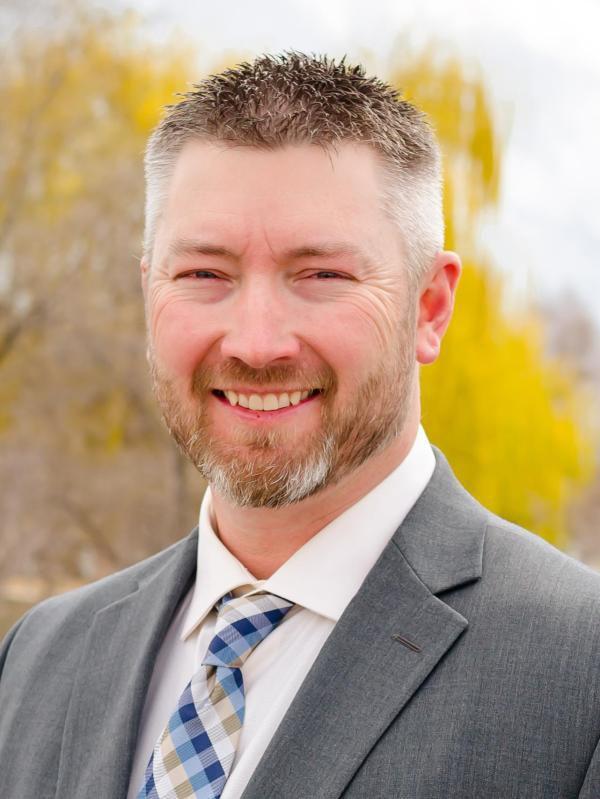 Patti Anne Lodge, Caldwell
Q: 1. What do you hope to accomplish if elected?
Scott R Brock: 1. I will introduce my property relief tax plan as I have described on my website. It is comprehensive. I will work to eliminate the grocery tax. I will push forward an aggressive Republican agenda that will address issues that may affect the future of the state. I will strengthen our 2nd amendment rights. I will defend Idaho lands will all my energy, along with helping ensure the survival of our salmon population. I will push an aggressive budget conscience mindset for the state and the county.
Zach Brooks: The Joint Finance Appropriations Committee should allow for public testimony. Taxpayers should be able to have a say in how their money is being spent. We spend too much, which drives the tax policy. Tax cuts, without budget reductions, are irresponsible. I'd like to be a part of returning control of education to the local level; parents and school boards. The legislature should have the ability to call themselves into session during times of emergency to be involved in the decision making.
Patti Anne Lodge: I am Chairman of the Idaho Senate Leadership Committee, State Affairs, the Committee where the most difficult and controversial legislation is heard. I spend time working with others on legislation, listening to opinions, planning committee hearings, researching, reading mail and preparing debates. Legislation in the best interest of Canyon County citizens, property tax relief, economic development, transportation, education, justice reforms and legislation in my committee are priorities.
Q: 2. What experience has prepared you for this office?
Scott R Brock: 2. My years of self-employment and entrepreneurship has given me fortitude to face success and failures and to learn the meaning of hard work. I know how to leverage assets and balance a budget and make the hard decisions. My extensive military experience has taught me true leadership. A lot of politicians throw around the word leadership, but have no true, credible training in leadership. I have been formally trained in academic and combat settings. I lead from the front. There is nothing I wou
Zach Brooks: I was born and raised here, so I'm familiar with the way things used to be, how they have changed, and how things could have been done differently for the better. I have a degree in business, have owned and operated my own small business for most of my professional life, all while being married and raising 6 children. I've spent years learning and participating in our system of government, building relationships with both the governing and governed, and have the energy to do the job well.
Patti Anne Lodge: A lifetime of work, community and political service on the local, state, national and in the Idaho Senate has given me a broad perspective of the needs of Canyon County. With a background in education, agriculture, raising a successful family and community service, I have a deep appreciation for the people of Canyon County. I am dedicated to vote to support Canyon County not groups that "bully" legislators. Please see my website and Facebook page for more information.
Q: 3 What changes, if any, would you support related to state funding of public education?
Scott R Brock: 3. Public education is spending at an alarming rate. I have sat in on a few JFAC meetings and heard the requests for additional funding. As a business owner, I look at all financial requests with a line by line need by need basis. I will also work on ending common core. The voters want it, the education folks do not. The money comes from the voters, I will listen to them.
Zach Brooks: It's no secret that the funding formula needs adjusted. As part of reviewing the formula, an in depth audit of where the funds come from and where they actually go needs to take place. From the teachers I've spoken to, the money is not making it into the actual classroom and when it does, it is wasted on programs or testing that is not beneficial. The State would highly benefit from the proper utilization of our natural resources (timber, mining) which would reduce property taxes overall.
Patti Anne Lodge: We would like to have more money for our students but money does not always mean successful students. There are more needs placed on education today that take money from the classroom that were not issues in the past. We must lesson the regulations and demands for certain expensive services placed on teachers and education. A free education must be valued by students and parents.
The budgets have already been cut because of the virus. It will be a difficult funding year for everyone.
Q: 4. What do you see as Idaho's prison system's most important needs and how would you address those?
Scott R Brock: 4. Truthfully, I am not very knowledgeable on the ins and outs of the prison system. Unless you are part of it, or have dealt with it in the past, I cannot see how a candidate would be expected to be an expert in the subject. I will take each issue that comes before me with open eyes, common sense and a needs basis. All human beings have rights, and all human beings deserve fair and just treatment. However, if you do the crime, then you do the time.
Zach Brooks: We need bed space, but rather than building even larger and more expensive jails and prisons, I support an end to mandatory minimum sentencing. Also, rather than spending more money on leasing inmates out to local farms, we should be focused on working with individuals and businesses to provide the on the job training when they are released.
Patti Anne Lodge: I am actively working on prison issues. I was Co-Chair of the Justice Reinvestment Project which implemented correction savings. I served as Chairman of the Senate Committee which oversees the IDOC. I have carried legislation which changes education, work, training and savings programs for inmates. I am working on recidivism and why people return to crime. The most important need is for people not to get involved in the justice system in the first place.
Q: 5. What do you see as Idaho 's most important health care system needs and how would you address those?
Scott R Brock: 5. Healthcare is very complex. There are so many moving parts, and now more federal input than we are used to. I will base my decisions on healthcare based on the wishes of the voters of Idaho and Canyon County. I support a work requirement for Medicaid in some form.
Zach Brooks: The health care system as been put into a box and only that which is allowed by the powers that be can operate within the box. Any other free market solutions, such as the purchase of insurance across state lines, catastrophic coverage only, private alternative medicine providers, etc. have been squeezed out or severely limited in the services that they can provide. People need medical choice and if they choose a hospital, they should know the costs going in ahead of time.
Patti Anne Lodge: Idaho needs more primary care physicians especially in rural areas. We have increased our seats at medical schools for Idaho students but we need more. The use of telemedicine has promise for the future care of home bound, elderly, disabled and rural folks. This could help bring down the greatest need, lower cost. I am also concerned that so many of our medicines come from China and India. Medications must be manufactured in the United States.
Q: 6 What changes to income, sales, and property tax policies would you support?
Scott R Brock: 6. I have laid out my plan for reduction of property taxes on my website. I believe it serves to help the most vulnerable in our community, while helping Idaho schools. I have already stated I would like to eliminate the grocery tax. Understand that if we remove all the revenue from the budget, then we will be driving on dirt roads. The easiest way to address taxes, is to address the inflated budgets of state entities. If that appetite is diminished, then the need for high rate taxes will subsid
Zach Brooks: In an ideal world, our taxes would be consumption (sales) based, rather than property (income and real property) based. I support a shifting to more of a consumption based system which does not penalize ownership or success. This would also force bureaucratic buget makers to be more frugal in their spending and would bring about a more predictible, stable tax structure.
Patti Anne Lodge: The greatest concern of homeowners in my district is property taxes and the huge increases that have come with growth in our Valley. Many homeowners are not able to pay taxes on their fixed incomes. Taxes are complex and complicated throughout the state. An Interim Committee will be reporting their findings next session. There must be better cooperation between school districts and other taxing districts to lower costs. Growth must pay for itself.
Q: 7 What measures do you support in updating Idaho's voting processes?
Scott R Brock: 7. Ah voting. Well 1st off an all absentee voting process is ridiculous. I blatantly disagree with that action. I want in person, ID required voting to prevent fraud. The voting process is the last line of defense for democracy and the 1st line of offense for the people. Its validity is the cornerstone of our republic. I am still not sold on electronic ballots, the past presidential primary in canyon county had issues, and I believe it may be susceptible to fraud.
Zach Brooks: I prefer paper ballots that can be counted by a machine or by hand. 'Updating' the process usually means the use of electronic voting machines or going to an all mail in ballot process, of which I will never support.
Patti Anne Lodge: The absentee voting process has been used in many states. We will measure the success after this election and decide if it is a process Idaho wants to retain. I hope that pole voting remains available in the future.
I am concerned about groups in state and out of state that actively promote their own fundraising and agenda goals. They use tactics to intimidate legislators to their agenda not the needs of the constituents. They evade Idaho campaign laws. They are active in Idaho.
Q: 8. What are the biggest transportation priorities for Idaho in the next 20 years and how should the state prepare now to fund those projects?
Scott R Brock: 8. Well 1st off if we don't get back to work, there won't be any projects getting funded, unless the state plans on living off federal stimulus dollars. Transportation is another complex issue. I have plenty of issues with the process of how money is distributed from ITD, ACHD, and Canyon County. There is so much regulation within those entities I am unsure of how they can even function. Deregulation within those entities will not only allow free market opportunities but will save the tax payers
Zach Brooks: The continued widening of I-84, the widening of Hwy 20/26 and 44, maintenance of roads. Growth has been allowed too close to some highways and this will complicate decision making.
Again, we are a natural resource rich state that does not properly utilize our resources to raise funds for schools and roads. Maintaining rural roads with no little revenue generated in those counties from our resources is gross mismanagment. We need more logging and grazing and less watching it burn.
Patti Anne Lodge: Rules, regulations and growth make it impossible to plan in the next 20 years. These regulations make ITD unable to study the feasibility of road improvements like High Occupancy Vehicle lanes and reverse direction lanes. Funding for infrastructure is expensive and there is more competition for these dollars as the state grows. People understand the need, they just do not want to pay more taxes.
Q: 9. Do you support local option sales tax authority for all cities and counties?
Scott R Brock: 9. I have had the option tax talk with a few city and county leaders. I have not yet made an educated, fact-based opinion on its usefulness or lack of. I do think that a sunset and some strict limits would be a requirement for me to have interest in them. There is no one size fits all. I would need more time with officials and some outside economists before I would jump on board.
Zach Brooks: No, I do not. Local option sales taxes create unnecessary burdens to be placed upon local businesses that would have to keep track of a multiitude of different tax rates for multiple jurisdictions. They also have the propensity to lead to further increased spending.
Patti Anne Lodge: No. I understand the wants of cities and counties but the biggest issue my constituents tell me about are taxes especially property and other taxes.
House Seat 11A
Uncontested primary:
Democrat, Jacob Lowder, Wilder 
Republican primary:
Scott Syme, Wilder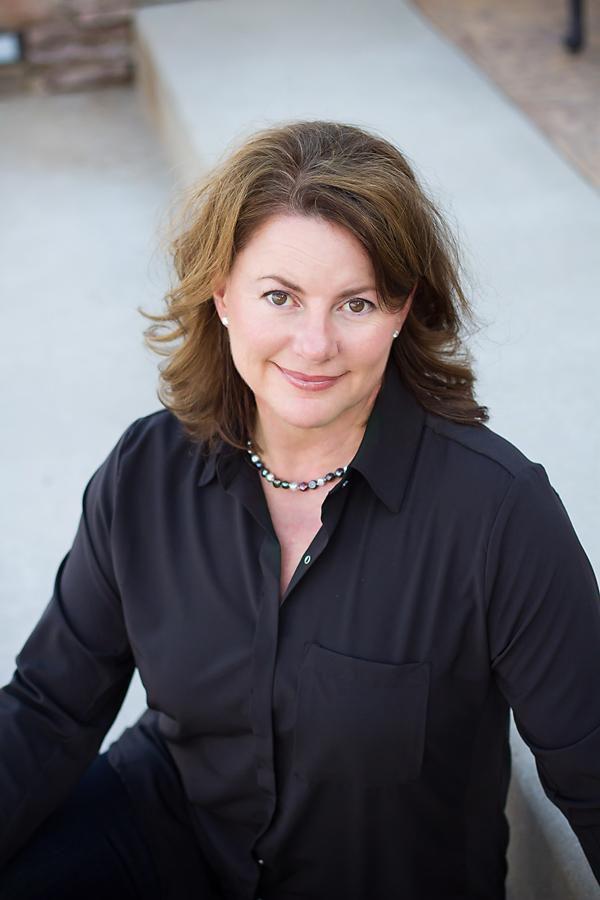 Mila Wood, Caldwell
Q: 1. What do you hope to accomplish if elected?
Scott Syme: I hope to be the best Servant to the people of District 11. If they have a problem with any State agency or part of the State government, I want them to know they can contact me and I will strive to resolve their issue. Where State government may not respond to them, they will to me. I want the people of District 11 to know I am accessible and they should not be afraid to contact me. My priority is to return phone calls and emails.
Mila Wood: Work towards tax relief, local control of education, and educational data privacy protections.
Q: 2. What experience has prepared you for this office?
Scott Syme: I've served 2 terms in the Idaho House of Representatives, giving me a unique perspective on how to make things happen in the Legislature. This last session as a member of the Joint Finance and Appropriations Committee, I was able to delve into the State agency budgets and better understand what is necessary and what is not. 32 years in the Army and Army Reserve well equipped me to be able to work in a large organization and how building good relationships gets things accomplished.
Mila Wood: Volunteered with Idahoans For Local Education, worked on other issues that help citizens such as land rights and due process. I really enjoy participating in our system of government.
Q: 3. What changes, if any, would you support related to state funding of public education?
Scott Syme: Our current circumstances in regard to COVID-19, necessitates we look at all aspects of our education system which in turn affects how education will be funded. The amount of on-line learning that we have been forced to accommodate needs to be reviewed as a model for an increased role in the delivery of education. Examining the requirement for seat time as a funding mechanism and looking more toward outcome based funding lends itself to a more productive system.
Mila Wood: I would like to see a cost benefit analysis of the federal mandates and ensure that we are getting our monies worth.
Q: 4. What do you see as Idaho's prison system's most important needs and and how would you address those?
Scott Syme: Reducing the number of people released from prison and then return to prison is a priority. Our prison system is filled with approximately 70% parole violators. By focusing on intervention centers in local communities to address issues of parolees, we can reduce the number of people going back to prison. Re-entry centers are a great way to transition inmates back into society by providing them the opportunity to work at a job while still under the close supervision of the prison system.
Mila Wood: Over incarceration seems to be an issue- so, perhaps removal of mandatory minimums. Perhaps looking at alternative sentencing for victimless crime could be a good option. I also have heard the reintroduction process is lacking, so maybe we could look at lifestyle coaching, mentor ship with business reintroduction to help people become successful.
Q: 5. What do you see as Idaho's most important healthcare system needs and how would you address those?
Scott Syme: The cost of healthcare is by far the most critical issue facing Idahoans today. We need incentives to reward healthy lifestyles and promote tele-medicine. There are alternatives to traditional care such as a subscription based care where you pay an affordable monthly fee to have access to a family practice doctor. Those subscriptions need to be reimbursable through insurance. My concern with too much government run healthcare is that coverage does not always equate to access.
Mila Wood: I think that citizens deserve more choice and control of where they can spend their money to purchase healthcare, and transparent price lists, to ensure competition for quality.
Q: 6. What changes to income, sales and property tax policies would you support?
Scott Syme: I would like to see a cap on property taxes, especially for people on fixed incomes. I am very concerned the counties are taxing the elderly out of their homes because of the rapid increase in property taxes. We need to address the issue with the sales tax on groceries. Sales tax on groceries is not a simple issue. Deciding what items will not be taxed can be contentious. Each family needs to calculate if they would be better with a grocery credit or certain groceries not being taxed.
Mila Wood: limiting success taxes, property tax, grocery or work towards consumption tax for all.
Q: 7. What measures do you support in updating Idaho's voting processes?
Scott Syme: I have no problems with Idaho's voting processes.
Mila Wood: From what I have seen, within Canyon County, another ballot counting machine wold have been sufficient to get faster more timely results-if that is what was truly desired by taxpayers. I am not in favor of electronic voting, due to the evidence in other states with shenanigans.
Q: 8. What are the biggest transportation priorities in Idaho for the next 20 years, and how should the state prepare now to fund those projects?
Scott Syme: For the people of District 11 the priorities are Hwy 55 widening, Hwy 20/26 widening, Hwy 44 widening as well as the continuing widening of the freeway to Caldwell. I sponsored a bill to have growth in the number of vehicles on the road to help pay for all our transportation needs. We are deficit spending on our transportation infrastructure so we need to develop creative ways to have growth help pay its way. Certainly, counties and cities must examine the impact of new developments.
Mila Wood: Timber and other beneficial user land use should be freed up to help Idaho counties be self sufficient.
Q: 9. Do you support local option sales tax authority for all cities and counties?
Scott Syme: No. The retailers of cities and counties with a local option tax will be put at a disadvantage with cities and counties that do not have a local option tax. Shoppers tend to go where the goods are less expensive. Government taxation should not be the reason for retailers of one city or county to lose business to another city or county.
Mila Wood: No.
House Seat 11B
Republican primary:
Kirk L Adams, Middleton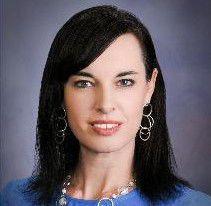 Tammy Nichols, Middleton
Uncontested primary:
Democrat: Edward Savala, Caldwell
Campaign Phone: (208) 989-1246
Q: 1. What do you hope to accomplish if elected?
Kirk L Adams: I will bring common-sense conservative leadership to the legislature and focus on promoting Canyon County agriculture, small businesses and controlling growth. We should work to actually lower property taxes; our tax policy can't penalize people on fixed incomes. Growth is not paying for itself. I will work with my colleagues year-round to deliver a comprehensive tax solution that fits conservative Idaho. I have real life experiences and a leadership skillset that sets me apart from my opponent.
Tammy Nichols: Being re-elected will allow me to continue to work on deregulation. Because of legislative actions by our members in the House, Idaho became one of the most deregulated states in the nation, but there is more to do! We need to continue deregulation in order to bring businesses and jobs to the state. This will become critical because of what we as a state are currently experiencing.
I also want to continue my efforts with bringing back the trades industry, which is also crucial in many aspects.
Edward Savala: Make it easier to vote, increase minimum wage, decrease cost college education and more.
Q: 2. What experience has prepared you for this office?
Kirk L Adams: I have been making business decisions that affect people and the bottom-line for over 30 years. I want to bring this business experience to the Idaho legislature. I have verifiable experience. Additionally, serving on the Middleton School Board has given me the experience to understand school funding which makes up 50% of the Idaho budget. Managing growth is tied to funding schools and infrastructure. We need to lower property taxes without sacrificing our Idaho lifestyle or lands.
Tammy Nichols: Prior to being elected, I had many opportunities to work with various legislators on issues such as education. I testified, helped with bills, united efforts and kept people informed. I have now served 2 years in the legislature, and because of my previous experience, I have had a good head start in being a representative.
I also work with many local and national groups on a wide array of issues, and have been involved with the Republican Party for several years which also helped prepare me.
Edward Savala: Having to care for others. Seeing how the less fortunate deal with an unfair economic and political system.
Q: 3. What changes, if any, would you support related to state funding of public education?
Kirk L Adams: Our rural schools can't recruit teachers on a level playing field. Students in rural Idaho are just as important as students in more populated areas. The school funding formula needs to be changed. Rural funding looks different than funding for urban high growth areas. Having Idaho students receiving unequal educations based on their home town is unconstitutional. Local choice needs to be protected and Idaho needs to follow through on developing our own standards.
Tammy Nichols: Idaho's education budget is currently around $2 billion (K-12), or roughly half of the states total budget. There seems to be this idea that more money equals a better education. The unfortunate part is that much of that money does not end up in the classrooms or to the teachers, it ends up in administrative cost. I would like to see more accountability and transparency regarding the use of tax payer funds in education, and more money actually going to the classrooms and teachers.
Edward Savala: Support the needs of teachers, students, and parents.
Q: 4. What do you see as Idaho's prison system's most important needs and and how would you address those?
Kirk L Adams: We need to fix our recidivism problem. People need a chance to return successfully to society. We have to incarcerate bad criminals, but give opportunity for success to good people who have made bad choices. We need fundamental change when dealing with treatment for addiction. The criminal justice system is the most expensive and least successful program we have for addicts. We need programs that allow for treatment not incarceration - the savings go to tax payers and families.
Tammy Nichols: In speaking with those who work with our prison population, it became clear to me that providing opportunities to learn a trade or receive a certification while incarcerated would change people's lives. It is proven that if prisoners have a skill that they can utilize once released, then the percentage for them re-offending greatly decreases. I had the opportunity of introducing a couple of bills in committee to start this conversation and process . I look forward to continuing that effort!
Edward Savala: Decrease time spent in prison for some and increase fines for lessor crimes
Q: 5. What do you see as Idaho's most important healthcare system needs and how would you address those?
Kirk L Adams: The cost of balancing quality healthcare with choice while allowing access to all is an expensive proposition. The legislature did not fully fund the voter approved initiative from last year. This funding needs to come without raising taxes but from savings within the system. If we see savings at the local level they need to help pay for this gap. This funding will be the most important need in the coming years.
Tammy Nichols: Cost is a huge issues, because healthcare is one of the only industries where you typically have no idea what you are paying upfront. I think that price transparency would help everyday people to be able to have the knowledge they need to make the best decisions about their health care. This way they can shop around, plan for upcoming cost, and make better informed decisions. I believe this also would create healthy competition in the health care industry. Prices should be easy to find and read.
Edward Savala: Make Medicare an option to private insurance.
Q: 6. What changes to income, sales and property tax policies would you support?
Kirk L Adams: State income tax and sales tax are not paying for growth. That gap is made up by local taxing districts. Taxing districts who are under no obligation to be fiscally conservative. Local cities and counties have no incentive to reduce their taxing power. The solution will come from a comprehensive tax plan that includes all stakeholders. Property taxes need to be reduced and not shifted to another party. Sales tax on food, local option sales tax and impact fees need to part of this tax plan.
Tammy Nichols: I know that tax payers want tax relief. I voted for House Bill 409 which would have frozen budgets to be levied saving Idaho property owners about $80-90 million in 2020. I also supported the amended version of Senate Bill 1277 which would have increased the homeowner's exemption while off setting taxing district budgets by an equal amount, saving property owners over $30 million. Both bills passed the House but did not survive in the Senate. I also co-sponsored grocery tax repeal.
Edward Savala: Increase minimum wage and support sales, income and property taxes, things worthwhile aren't free
Q: 7. What measures do you support in updating Idaho's voting processes?
Kirk L Adams: I am comfortable with our current voting process. We have early voting, absentee and in person options available.
Tammy Nichols: One measure I support is implement full voter ID. Currently if a voter is unable to present accepted ID, they are allowed to sign a personal identification affidavit swearing to their identity. I also would like to see Canyon County utilize technology more by having online streaming available in the elections office for voters to watch while ballots are being counted. Our neighbors in Ada do this and I feel that would add an extra layer of transparency in the voting process.
Edward Savala: Mail in ballets as an option, early voting, state holiday for voting could be Saturday.
Q: 8. What are the biggest transportation priorities in Idaho for the next 20 years, and how should the state prepare now to fund those projects?
Kirk L Adams: We have ignored our roads and bridges. Delayed maintenance is a deferred tax and the cost is going to be exponentially higher. Users have to pay. We need to look at our neighboring states and correct the mistakes they made in dealing with high growth. This could be securing rail right-of-way's, creating long term funding models or taxing at a fair rate of use. Commerce and tourism are foundations of our economy and transportation infrastructure is good for jobs and our state's business model.
Tammy Nichols: Roads are always on the priority list for Idaho. In order to accomplish this there needs to be clear goals set in place with a plan and a timeline on how to get there, with projects placed in categories on severity. ITD currently has a $100M budget. I would also like to see more accountability and transparency on how the money is being utilized and accounted for. What projects are being targeted and accomplished and was any effort made to minimize cost? Impact fees could help minimize expense.
Edward Savala: Solar power, electric cars and public transportation.
Q: 9. Do you support local option sales tax authority for all cities and counties?
Kirk L Adams: Given local voter approval--then yes, I would support. Everyone talks about local control but then works to take it away. I would support side boards on length of time and/or use; I support local voter control.
Tammy Nichols: They have the right to pursue it, but it also takes the states approval. With our current circumstances caution should be utilized in this approach. A local option tax is really a increased sales tax; most people in the state already feel that they are being well taxed. I think before we even entertain this idea, that all counties and cities should thoroughly audit what they are currently spending, and if there are any places they can cut back; just like we the people do in our own budgets.
Edward Savala: No, again things aren't free.