The Idaho Press partnered with the League of Women Voters to conduct candidate surveys for the May 19 primary. You may also search for your ballot items by address, at vote411.org. Candidates were responsible for grammar and spelling, and answers were limited to 500 characters.  
Democratic primary: No candidates.
Republican primary:
Kieran Donahue, Nampa
208-573-9942
Facebook: Donahue for Cheriff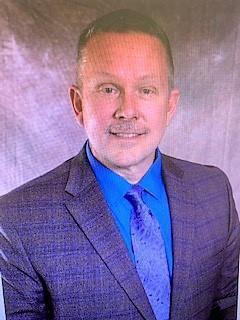 Mike Rock, Nampa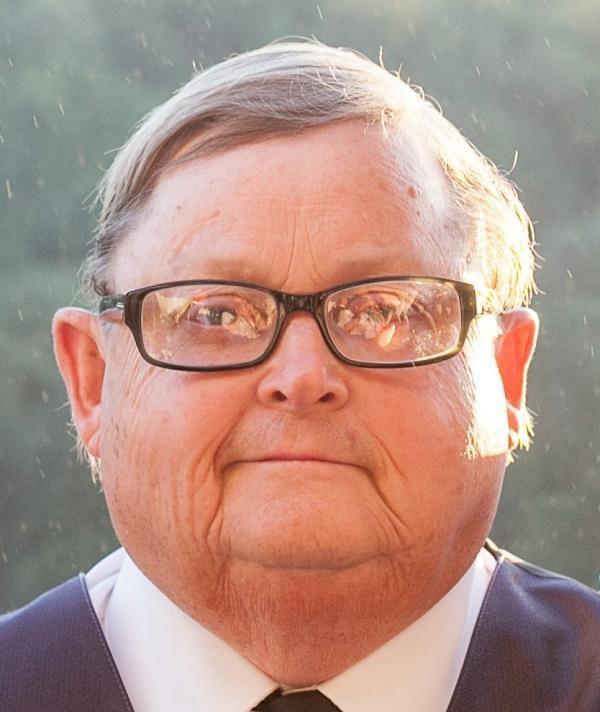 Jeff Taggart, Caldwell
208-965-4965
Facebook: Jeff Taggart for Canyon County Sheriff
Nick Schlader (no response)
What do you hope to accomplish if elected?
Kieran Donahue: I am committed to supporting the rule of law, protecting our Constitutional Rights and keeping public safety as a core principle. I will continue to aggressively address the resurgence of gang violence and the threat of illegal drug smuggling and human trafficking by International Criminal Organizations in our communities and State. I will continue to fight for fair market salary comparison for our employees and work with other EO's to alleviate long wait lines at the Driver's License and DMV.
Mike Rock: Make the Canyon County Sheriff's Office (CCSO) a career destination for employees. Currently, the attrition rate is extremely high as many employees seeking higher-paying jobs use CCSO as a stepping stone to those other, higher-paying jobs. Happier employees that are better trained and more motivated provide better service to their communities.I want to restore faith in the Sheriff's Office, improve the Department of Motor Vehicles, and efficiently run the existing jail without raising taxes.
Jeff Taggart: Hold bimonthly forums where the public can express their concerns . There are upwards of 7000 warrants and uncollected fines. I have a plan to reduce that number. I plan to be in my office every day -currently not happening- and have an open door policy for deputies and public servants. Re-open closed cases such as the triple homicide on KCID Road and the murder of the night clerk in Notus. Fast-moving drivers' license renewal, possibly online. Boost morale in every department. NO NEW JAIL
What experiences have prepared you for this office?
Kieran Donahue: I am in my 17th year of law enforcement experience. I hold an Executive Certificate from the State of Idaho (P.O.S.T.), the highest-level certificate achievable. I have served in many capacities of the Sheriff's Office including Jail Deputy, Detective, FBI Task Force Officer, Captain, Chief Deputy and Sheriff. I oversee and manage a staff of 300 personnel and have oversight of the Sheriff's Office annual budget of nearly $31 million. I have a strong inter-agency relationship with LE agencies.
Mike Rock: I am a career businessman, not a career politician or government worker. For decades, my successful businesses have thrived because of my leadership and decision-making. I intend to bring that same business mindset to the job of Canyon County Sheriff with a fresh set of eyes. I want to see the books and where the money has been going and see what can be done better. I worked for the Canyon County Sheriff's Office for six and one-half years as a Detentions Deputy Sheriff in the infamous jail.
Jeff Taggart: Familiarity with jail protocol, warrants, and civil matters. Chasing criminals throughout the United States, I have retained 30 years of extradition experience as a bail agent and owner operating in Idaho. Worked with six prior Canyon County sheriffs including more in 3rd, 4th, and 5th districts, building trust and respect among all. Graduate of Caldwell HS and University of Oregon. Successful self-employed Caldwell businessman for five decades. The only candidate originally from Canyon County
What would you do to reduce overcrowding in the jail?
Kieran Donahue: The implementation of teleconference and video-based probation, pre-sentence investigations and parole hearings have helped more efficiently move people through the judicial system, but there are some instances where this is not possible based on due process. I have worked closely with the Director of Idaho Department of Corrections to remove State sentenced inmates and those waiting for parole hearings and will continue to do so. This will create much needed housing space for county inmates.
Mike Rock: The first step in this is to increase staffing for our Pre-Trial Services Unit. Identifying the offenders suitable for this program and increasing capacity for this unit through extra staffing, we can reduce the number of jail inmates. Next, investigating some promising programs designed to divert lower-level offenders from jail to treatment. Across the nation, law enforcement is changing its view of these programs. Lastly, properly staffing the existing jail to better manage the inmates.
Jeff Taggart: A newer and bigger jail is not the answer, it will soon be full. Better staff and management is crucial in alleviating the jail population issue. It is something I will attend to each day. Introduce a night court convening four nights per week. Two daily arraignments will reduce population and help maintain lower inmate levels. Pretrial Services needs a complete overhaul. The very agency instituted to prevent jail overcrowding adds to it. Create a felony bond schedule with reasonable bonds
How do you intend to lessen employee turnover?
Kieran Donahue: Sheriff's Offices are sometimes used as "steppingstones" to get to higher wages. Over the last 4 years my Office has worked with the BOCC and other EO's to develop a market salary comparison and equalization for our employees, making salaries more competitive with other LE agencies. Thus, helping with both recruitment and retention. Law enforcement is a dangerous job and not for everyone. People leave for a variety of reasons: retirement, medical disabilities, better pay, job satisfaction, etc.
Mike Rock: Make the employees feel valued. A deputy that was promoting told someone close to me, "I hope they don't promote me and send me to the jail, everyone that goes to the jail gets fired." If that is true, that is a departmental failure, not the employee's. Better training, more recognition of the difficult job these employees do, and working to increase pay commensurate with being the second-largest sheriff's department in Idaho. There is a tremendous lack of training for all employees.
Jeff Taggart: Increase pay scale, benefits, and include a low cost insurance. Since there is no new jail on the horizon, sell the land designated for the new jail, and RAISE DEPUTIES PAY. More training equals a better, safer, professional Sheriff's Department. Deputies like training, creating a win-win situation. As a proven fact, adding a health and fitness center would lessen employee turnover. Bringing back participation in city league softball and basketball could also raise camaraderie and morale.
How will you engage with other law enforcement agencies and the greater county community?
Kieran Donahue: My 17 year LE career; my nearly 6 years on the Boise FBI METRO Violent Crime and Gang Task Force; and my 8th year serving as the elected Sheriff, has allowed me to work extensively with all LE agencies in the Valley. I have a tremendous working relationship with all LE executives and policy makers. As a current Board of Directors and committee(s) member for NSA; Past President of the ISA; Past Chairman of OR-ID HIDTA and as a ISA and IAC legislative committee member, I am engaged at every level.
Mike Rock: The county sheriff should be known by all his constituents in a positive way. I intend to meet face to face with each city in the county to work together to achieve all our goals. I will build the Sheriff's Community Engagement Committee (SCEC) made up of community leaders and citizens for input as to how we are doing as a sheriff's office. This group will meet regularly to help with feedback on our level of service, partnership with the community, and community needs.
Jeff Taggart: I'll work with police chiefs throughout the county to alleviate gang violence, drugs, and the lack of respect for personal property. Farming is an integral part of our community and I will increase patrol in the outlying agricultural regions. I plan to ride along with patrol deputies creating visibility, exchanging ideas, and information with other agencies in Canyon County. Extra patrol cars could be parked at schools and churches in Canyon County serving as both protection and a deterrent
What is the county's biggest challenge going ahead, from a criminal justice standpoint?
Kieran Donahue: The increasing threat of Mexican Cartel Drug Trafficking Organizations. The Treasure Valley is one of only 33 High Intensity Drug Trafficking Areas (HIDTA's) in the U.S., designated by the D.O.J. The associated violence that accompanies the distribution of illegal drugs (Methamphetamine, Fentanyl, Heroin, Opioids) and human trafficking are a nexus in nearly all crimes committed. This criminality is a large part of the overburdening of our judicial system and the destruction of our family units.
Mike Rock: Simply put, Growth. The sheer number of people moving into Canyon County is growing at a phenomenal rate. The CGL Jail Study done in 2016 projects the county population to grow to almost 300,000 people by 2030. Our current facilities and staffing will not accommodate that increase. Canyon County needs to prepare for the situation in 2030, not 2020, we are already behind the curve because of a lack of foresight and planning. Just look at the number of subdivisions being built that was farmground.
Jeff Taggart: Population is increasing at a dizzying rate. Amazon will create new challenges. Canyon County Sheriff will be needing more deputies, patrol cars, and the latest updated equipment. The influx of people will increase criminal activity and new traffic problems. To serve and protect in the future will cause utmost necessity for judges, prosecutors, probation and parole, public defense, and Pretrial Services to work together before the system becomes broken. Compromise will become the new norm.