The Idaho Press partnered with the League of Women Voters to conduct candidate surveys for the May 19 primary. You may also search for your ballot items by address, at vote411.org. Candidates were responsible for grammar and spelling, and answers were limited to 500 characters.  
County Commissioner candidates come from geographic districts within the county, but are elected countywide. The commissioners are elected for rotating terms. This year District 1 candidates are running for a four-year term. District 2 candidates are running for a two-year term. In 2022, District 2 candidates will run for a four-year term, and District 3 candidates will run for a two-year term.
District 1
Democratic primary: No candidates.
Republican candidates: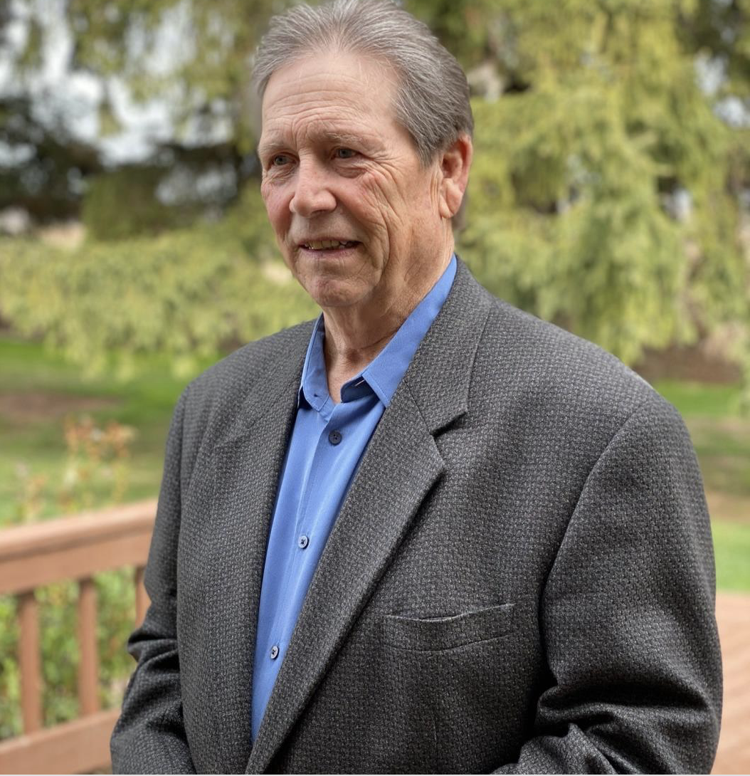 John Hess, Caldwell
Facebook: John Hess-Commissioner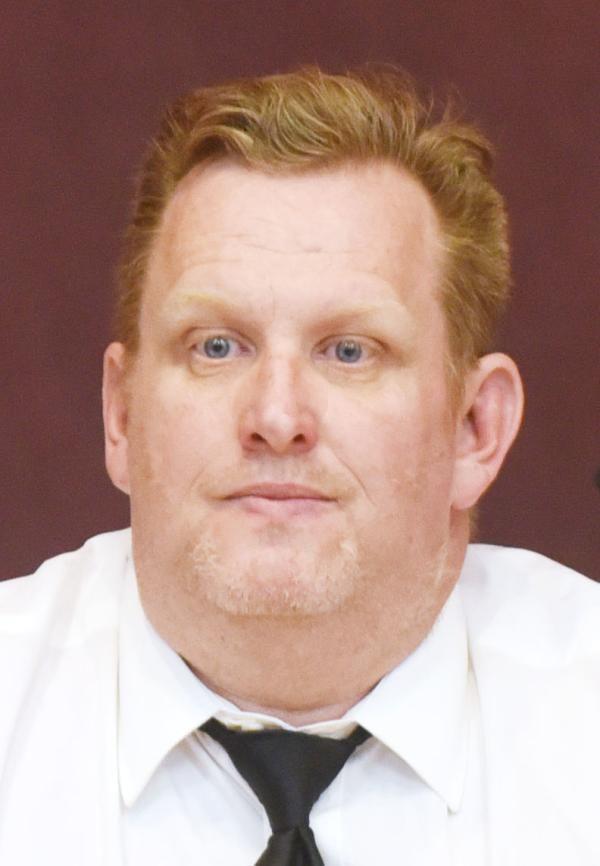 Mike Pullin, Middleton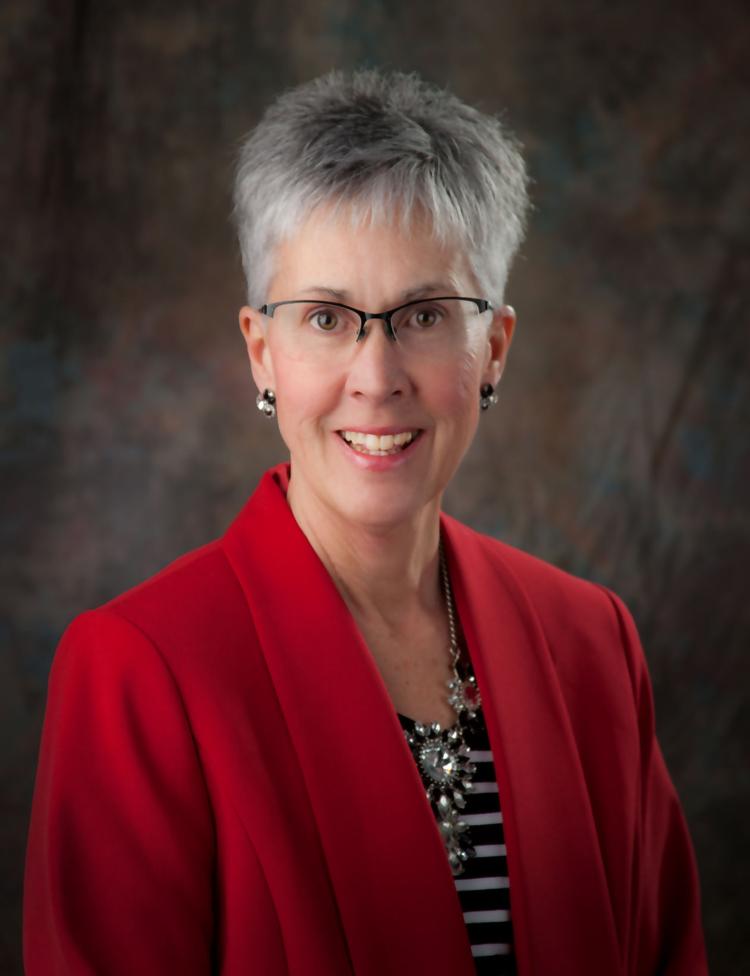 Leslie Van Beek, Caldwell
208-219-8476
Facebook: Commissioner Leslie Van Beek, District 1
What do you hope to accomplish if elected?
John Hess: I hope to accomplish many things. My main focus is solve the issues with the jail expansion. Work with our Clerk to keep property taxes in check. I want to know how and where the money is being spent. I look at those dollars as our dollars, that we have worked hard for. Responsible urban expansion with, the Cities & County. Bring in industry with out giving them huge tax breaks. I want to be transparent. I will set aside 1/2 a day a week for anyone to make an apportionment with me.
Mike Pullin: Property taxes are sky high, and many people asked me to run. Low property taxes, open government, get rid of government waste. As of now The county has over 10 pages of taxation districts, most duplicate services to the property owner and raises property taxes
Leslie Van Beek: Limit property taxes. Structuring the budget so that expenses meet revenues instead of calling for more tax revenue to meet expenses is essential. Continue to lobby for the creation of a 10-year capital construction master plan which lays out and provides funding for capital improvement projects and major expenditures with a greater emphasis on priorities set by taxpayers. Continue with online renewals to alleviate wait times at DMV while evaluating other options.
What experiences have prepared you for this office?
John Hess: I have spent over 50 years in the Construction industry. 30 of those years was spent building John Hess Construction into a successful Corporation. My experience has taught me how to find work make and execute contracts budget follow a profit & loss statement find qualified employees & retain them work with clients bring jobs in on time & on budget. I have worked with developers (subdivisions) commercial projects federal state county city projects. I have built dairies in The Treasure & Magic V.
Mike Pullin: I have lived in the county for over 35 years. I have worked on many campaigns. Now, after years of having worked so hard in support of the Republican Party, and working on campaigns to elect notable Republicans from Gov. Phil Batt to Congresswoman Helen Chenoweth, from Sen. Dirk Kempthorne to Gov. Butch Otter. I would like to be your voice on The Board of commissioners. My education I graduated from Middleton Sr. High, Most recently I graduated from College with a 3.8 gpa.
Leslie Van Beek: I have 17 months of on-the-job experience which is invaluable when compared to someone who has never held public office. I have participated in more than 130 land use hearings, rendered decisions on more than 100 board of equalization decisions and have excellent critical thinking skills. I have provided direction to 16 department heads and spent the last two and a half years building key relationships. Serving as commissioner gives me an undeniable advantage.
The county has been attempting to build a new county jail for years. What solutions to jail overcrowding would you pursue?
John Hess: The county has built a new jail, however it is a band aid the lease is for 5-6 years. We can own it by making an extra payment. We have 5-6 years to come up with a new solution. I am not in favor of using property tax. I believe there are alternatives. I will work with our Sheriff, the legislature, and clerk. It will take time but if we get right on it I feel confident we can figure out a way.
Mike Pullin: The county over years has gotten rid of many probation officers and other court members. Increasing the wait time to see a judge. I want to rehire many probation officers and other court members to easy the over crowding in the jail.
Leslie Van Beek: Although not involved in the initial decision to construct POD 6, I supported the effort and have evaluated the project. POD 6 is safe, efficient, approved by CCSO and less than half the cost-per-bed of the proposed $187M bond. The vendor has design-build capabilities which could be incorporated into a long-term master plan for public safety. This project will continue to fall short until a repayment source is identified and a viable plan gains taxpayer approval.
Canyon County has the largest Latino population in Idaho. How would you ensure Latino Idahoans have a voice and place in county government?
John Hess: Canyon County currently employees quit a few Latinos. The best way I feel to answer this question is as I stated earlier. Make an appointment with me and I will listen and do all I can, & this goes for all races.
Mike Pullin: with the Latino and other people of the county, I would make sure information of county positions are out there.
Leslie Van Beek: Encouraging all citizens to vote is the first step toward having a voice and a place in government. There are numerous areas to serve on boards or commissions in the community that help shape the future of the community in a positive way.
Please name a decision the county has made in the past year that you either agree or disagree with, and specify why.
John Hess: I believe I have answered this with number 3
Mike Pullin: Raising property taxes. When other elected and retired offices, tell the commissioners the county can't handle raising property taxes alone. Need to look for alternative ways to raise money.
Leslie Van Beek: I voted "No" on the $3.2 million expenditure for new elections equipment based on citizen input that expanded services at DMV and public safety should take priority. This passed when a board majority approved funding for this project. In the absence of a structured capital improvements plan which identifies and prioritizes which projects should be funded and when, the County continues to fall short of meeting long-term needs and goals for projects like public safety.
What's the most important challenge facing the county, and how would you address it?
John Hess: I believe it is keeping our taxes stable. I will address this as a businessman. Wanting to know how the money is being budgeted? Is there room for lowering cost? Is it being used wisely? I will work with our County Clerk.
Mike Pullin: Try to be better planners than what they have been doing? Infrastructure roads and bridges are about 50 years behind. working with the cities has become a love hate relationship. Years ago there was a plan to update infrastructure,and it wouldn't raise taxes, but never acted a pond.I would act a pond it and get it done.
Leslie Van Beek: Property tax relief is the most important challenge facing the county. Citizens continue to speak out against escalating taxes and are frustrated by the lack of progress for funding critical projects. Citizens and private businesses must live within their means; county government must do the same. In 2019 I presented a budget using only new construction property tax resulting in an 11% decrease in the levy rate. The 2021 budget should reduce expenses to match revenues.
District 2
Democratic primary: No candidates.
Republican primary: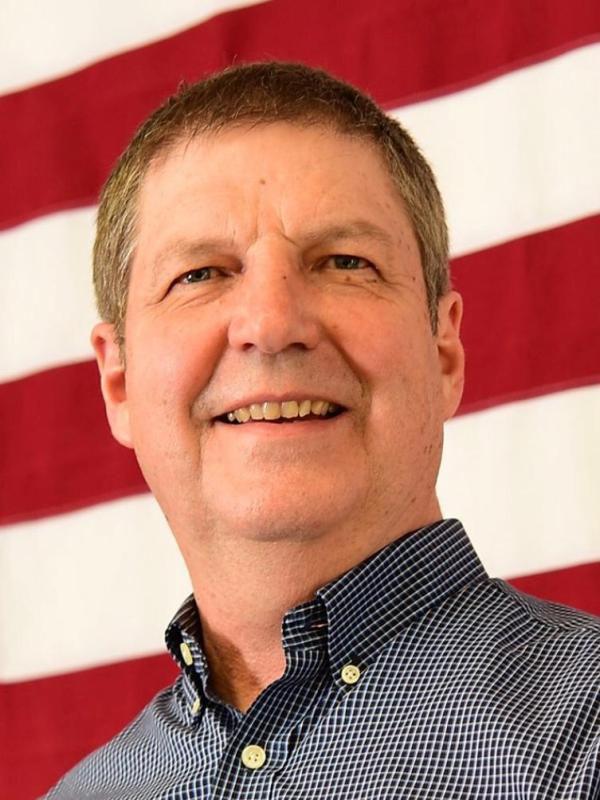 Brad Holton, Greenleaf
208-615-2723
Facebook: Brad Holton Canyon County Commissioner District 2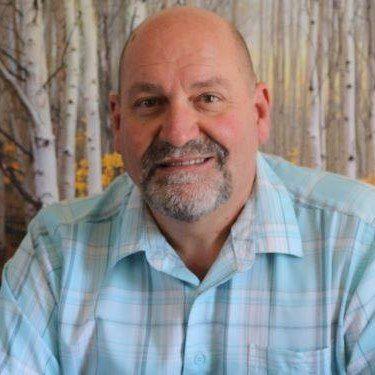 Loni Parry, Caldwell
208-350-3791
Facebook: VOTE 4 PARRY
Keri K Smith-Sigman, Caldwell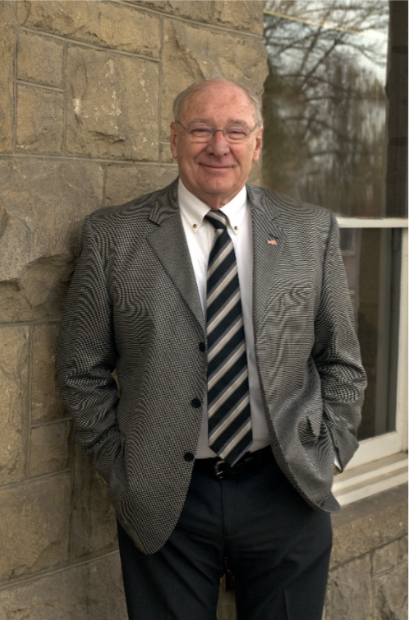 Charles Stadick, Caldwell
208-250-2410
Facebook: Chuck Stadick for County Commissioner
Twitter: @ChuckStadick
What do you hope to accomplish if elected?
Brad Holton: I hope to build a working relationship with the other commissioners that fosters respectful and challenging debates as we work through the best decisions for the county. To work well with our elected county officials while educating our voters for a more symbiotic relationship. It is the commissioners' job to set the example for the rest of county government excelling in customer service. For our counties operating funds come from you the taxpayer.
Loni Parry: I hope to accomplish better partnerships for Canyon County. I feel The Cities, The States, and the County leaders need to think outside the box and work together on what is burdening our community. I feel if we all work together we can make each other stronger. These Burdens include but are not limited to, Family Homelessness due to costs of Homes and Rent outpacing our wages. Property Taxes subsidizing growth, and a need for better mental health resources.
Keri K Smith-Sigman: Consistent fiscally conservative decisions
Promotion of County wide economic development with the concept of "Open for Business"
Public safety, accountability and transparency
Honor and celebrate our agricultural heritage
Promote collaboration and coordination between department heads, elected officials, and supporting agencies
Support our youth and help prepare a future for them that includes incredible quality of life and sustainable employment opportunities.
Charles Stadick: -Execute a Reasonably Priced Jail Expansion Plan Immediately on the Existing Campus Site for Current and Future Growth.
-Reduce the Tax Burden on Property Owners.
-Negotiate Reasonable Impact Fees to Pay for Growth.
-Work with Legislators to Revise Current Urban Renewal Agency Laws so Revenues are Used for their Intent not Subsidizing other projects i.e. High School Sports Equipment, YMCA Operations, College Operations, etc.
What experiences have prepared you for this office?
Brad Holton: While mayor I have battled with and come to agreements with the EPA, the DEQ, and the City of Boise for Canyon County and the City of Greenleaf. These experiences have tested and hardened me for future challenges the county will likely face. I have led 23 years of public meetings and networked with more than 30 other public entities. I have learned to be a good listener. I am mayor of the most conservative city in the county on property taxes. I will bring that perspective to the commission.
Loni Parry: I bring to this election a worldly experience that has been my career. I started in upper management and learned the responsibility of being fiscal with budgets and expenditures. My experience in Law Enforcement has given me an understanding of our needs in detention for our staff and community. My experience as a councilman, has given me an understanding of Idaho Codes and other government practices. I have also worked with the homeless and hungry, understanding those needs as well.
Keri K Smith-Sigman: I have proven experience to collaborate, communicate and form partnerships to implement change. My experience as an employee for Canyon County, City of Caldwell, Dept. of Water Resources and the non-profit Destination Caldwell (development and operations of Indian Creek Plaza) has prepared me to lead our County. This position requires leaders that can clearly listen to the constituents, communicate on all levels, advocate for positive change and be relentless for the better good.
Charles Stadick: -Directing and Managing Potato Procurement Projects in 7 U. S. States, Canada, Europe and Asia.
-Caldwell City Council for 4 yrs.
-Advisor to (5C) Concern Citizens of Canyon County dealing with State and Local Government Affairs on Behalf of Taxpayers.
Canyon County has been attempting to build a new county jail for years. What solutions to jail overcrowding would you pursue?
Brad Holton: The county has to make some kind of movement forward on addressing the over-population in our current jail. I believe a functioning board of commissioners, along with an involved county staff and an engaged public, can identify measurable, attainable and affordable steps to solve the overcrowding. What seemed the solution, a completely new and much larger jail is, for me, completely off the table at this time. I will be actively seeking smaller sized steps that we can budget for and afford.
Loni Parry: I strongly feel some of the solutions to overcrowding will need to come from partnering with our state legislators to have some sentencing reform. I also feel mental health needs have to be addressed and discussed. Lastly we need to look into the bail process, and possibly some reform discussion. I feel my experiences in Law Enforcement and working with the Dept. of Corrections, give me some insight as to the needs. I feel this is where we must begin to think outside the box.
Keri K Smith-Sigman: As Canyon County continues to grow, we have to allocate funding for public infrastructure and services that come with growth. It's important to understand that criminality is going to occur whether we want it to our not, so we need to be prepared to address fair accountability for people's actions. I will work with the other elected officials to come up with fiscally conservative solutions to address the overcrowding and ensure public safety.
Charles Stadick: -As an Advisor to (5C), Concern Citizens of Canyon County, we have established a Cost Effective Plan for Jail Expansion on the Current Jail Campus Site to address Current and Future Growth while diminishing the costs to Taxpayers. The 5C Committee consists of Construction Experts, Current and Former Law Enforcement Officers, Real Estate Agents, Developers, Former County Commissioners, Former and Current City Council Members, to mention a few of the Expertise this Committee brings to the table.
Canyon County has the largest Latino population in Idaho. How would you ensure Latino Idahoans have a voice and place in county government?
Brad Holton: I live my life, run my business, and lead my city as mayor, not looking at ethnicity, but seeing the intrinsic value each person has. I will bring that same standard with me to the leadership position of commissioner. I will treat all our residents equally. Do certain individuals need additional help or encouragement to participate in our government? Yes. But to start identifying and holding up one people group over another is wrong. As a commissioner I will treat all people fairly.
Loni Parry: I would welcome the Diversity that all cultures could share in our Government. I would be willing to invite them through community events and hispanic platforms, to share their views and encourage their activism.
Keri K Smith-Sigman: Approximately a quarter of Canyon County's population is Latino. They are business owners, farmers, parents, tax payers, and a vital part of our economy and culture. Ensuring that Latino Idahoans have a voice means partnering with local organizations such as the Hispanic Cultural Center of Idaho or Hispanic radio stations and focusing on voter outreach to Latino populations. Ensuring accessibility ensures a voice, and every voice deserves to be heard.
Charles Stadick: -I have Worked in Agriculture most of my Lifetime and have dealt with the Latino Population in all Aspects of that Field. My good Friend Victor Rodriquez, current Nampa City Councilman, keeps me up to on all the concerns of the Latino Community. They are Americans just like the rest of us and will have input in County Government Decisions. My Friends and Aquaintances will tell you I have an Open and Transparent Policy with all Citizens and I'm a good Listener.
Please name a decision the county has made in the past year that you either agree or disagree with, and specify why.
Brad Holton: Going ahead with the temporary modular jail facilities. This was a needed change in direction from attempting to build a completely new jail. This demonstrates leadership that is willing to step back and pursue much smaller steps. I agree that this is currently the best option for the county. Our voters have said that no new taxes are going to be tolerated at this time. Therefore, we need to determine which of many possible smaller steps we can afford to carry out in the next couple of years.
Loni Parry: I feel the decision on leasing the trailers for jail expansion is both something I can partly agree upon, however I disagree with the amount of money that we are spending for just a lease. I am strongly in agreement with the need for updating our Jail. Whatever that looks like, it must be something that is budgeted, purchased, and has a value to the county.
Keri K Smith-Sigman: Two decisions that increased transparency and accessibility:
Working with the Prosecuting Attorney, the Board passed a resolution to rescind Res. 06-173, that required all forms to only be produced in English. This helped save the county in possible litigation costs, increased efficiency and accessibility for our Latino population.
Also very proud of the transparency in jail population reporting in partnership with the Sheriff and IT Dept. found at: https://apps.canyonco.org/JailStatistics
Charles Stadick: -Three Jail Bond attempts that would've put an Enormous Burden on Taxpayers besides what They are Dealing with now.re Urban Renewal Tax Shift to Property Owners, School Bonds, etc.
What's the most important challenge facing the county, and how would you address it?
Brad Holton: Growth is pressuring all of our county departments and consuming our farmland. I believe that if the public is educated on what types of growth are good and what types actually raise our property taxes, we can start to address one of the current challenges to our county. As a commissioner I will be especially critical of new growth if it negatively impacts our taxpayers financially! For more in-depth responses and videos see my website: bradholtonccc.com
Loni Parry: I feel the important issues facing Canyon County in the future relate to the massive growth we have been experiencing. That growth can be seen in our roadways, loss of open spaces or agriculture, and the need to expand the Detention Center, or reduce our population through reforms.
My ideas for addressing these issues start with building our partnerships with The Cities, State Representatives, and other entities that work with the County,.
Keri K Smith-Sigman: Handling rapid growth. We need leaders that understand, know and desire to protect our heritage, but can plan for growth that doesn't overwhelm our current property tax payers with the burden of increased public infrastructure and services to handle the growth. We live in the greatest valley in the nation and it's no wonder people want to live here. I look forward to working with neighboring jurisdictions on a regional plan and looking for ways to implement reasonable impact fees.
Charles Stadick: -Tax Shift to Property Homeowners.
-Revise Urban Renewal Agency Guide Lines; Negotiate Reasonable Impact Fees to Help Pay for Growth; Initiate Cost Effective Jail Expansion Plan to Reduce the Potential Tax Burden on Taxpayers.