The Idaho Press partnered with the League of Women Voters to conduct candidate surveys for the May 19 primary. You may also search for your ballot items by address, at vote411.org. Candidates were responsible for grammar and spelling, and answers were limited to 500 characters.  
Republican primary: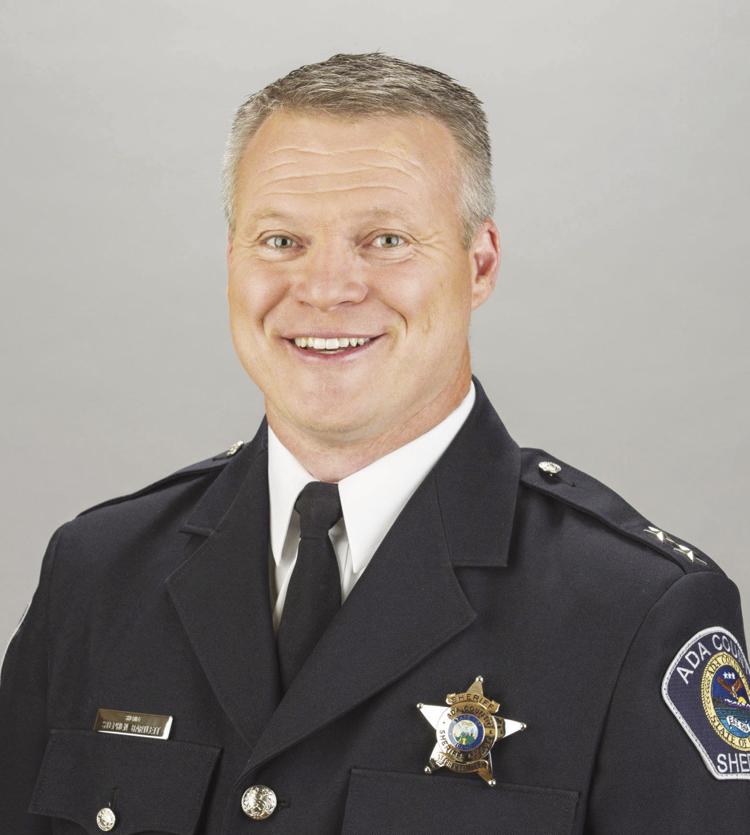 Steve Bartlett, Meridian
208-861-2280
Twitter: @ACSOBartlett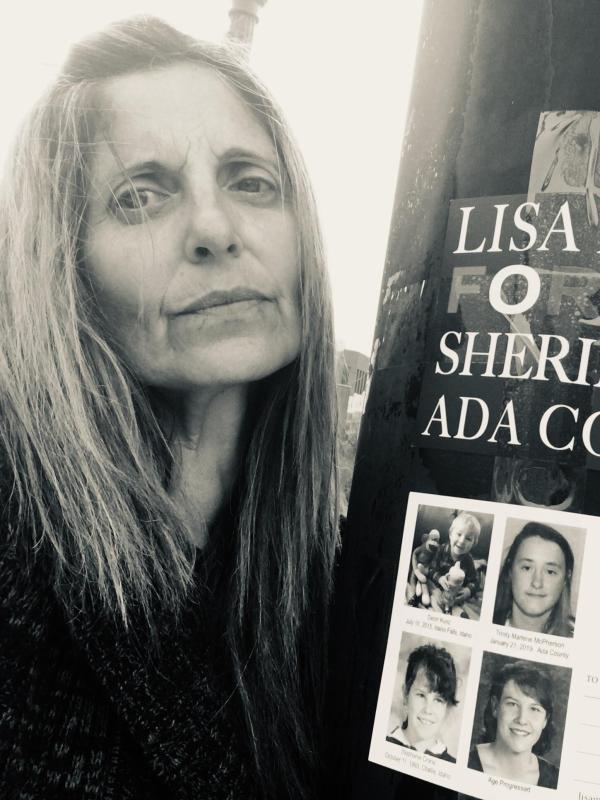 Lisa Marie, Boise
202-413-1327
Facebook: Lisa Maria for Ada County Sheriff
Democratic candidate, write-in: Zachery Wagner
What do you hope to accomplish if elected?
Steve Bartlett: To continue to pursue the goals I've had since becoming Ada County's sheriff in 2015: fostering a workplace environment that produces happy and healthy employees; finding new and innovative ways for our patrol deputies and detectives to increase public safety in the community; continuing to identify and then improve on the best practices we adopt to efficiently manage the Ada County Jail; and the prudent fiscal management of the department that takes up the largest amount of Ada County's budget.
Lisa Marie: As the new sheriff, there will be class action lawsuits filed against Sheriff Stephen Bartlett and the Ada County Sheriff's Office. All Idaho residents will receive the December 10th, 2019 letter Sheriff Bartlett wrote to me titled "False Claims Regarding Failure to Locate Missing Children" in which he had hand delivered to me while in jail. Where was I arrested? Ask the sheriff.
What experiences have prepared you for this office?
Steve Bartlett: I have been a sworn law enforcement officer in Idaho for over 20 years, including the last 17 working for the ACSO. I became sheriff in 2015— and have been leading Idaho's largest and most dynamic law enforcement since then. I manage an agency that has 750+ employees, a budget of over $80 million, and am responsible for running a jail with 1,224 beds and managing over 3,500 offenders out of jail on pretrial or alternative sentencing programs. The ACSO also runs the Emergency 911 Dispatch Center.
Lisa Marie: In 2007 while working in Los Angeles unaware of how many children are homeless in our country. As I was driving out of Universal Studios in Hollywood I witnessed an entire family climb out of a garbage dumpster, one of the children was a baby. On this day started my mission to align with law enforcement in one of the most dangerous cities in the USA. When I and my team sat with LAPD officers in 2007 with a list of questions, tortured children became my life mission. "Protect & Serve".
What would you do to relieve overcrowding in the jail?
Steve Bartlett: We began working with the MacArthur Foundation in 2015 on ways to reduce our jail population. Thanks to that work, we were able to expand our pretrial release capability, which included the creation of a pretrial risk assessment tool; create a "jail sweep" program with the 4th District Court to identify and resolve misdemeanor cases where inmates who should be out of jail could get out; create a new video courtroom in the jail; and hire a data analyst to study jail population and analyze trends.
Lisa Marie: This is a very complicated question because our nation's government caused this disaster by ignoring the safety and health of our children. Children grow into adults, most incarcerated adults have a history of childhood molestation, abuse, judgement, drugs, poisoned air water & food, disease, slavery, homelessness the list is endless. Those inmates who are less dangerous we implement them into what my global team has been developing called revitalization earth villages.
How would you work with the Idaho Department of Correction to remove state inmates from the jail?
Steve Bartlett: We are currently in negotiations with IDOC on this very issue and expect a resolution soon. Unfortunately, we had to take court action against IDOC in 2019 because so many of their inmates were parked in our jail that it was one of the main causes of our overcrowding. Both agencies have agreed to put our legal action on hold while the IDOC works on a solution to find an out-of-state facility. We expect IDOC to move swiftly to provide relief at the Ada County Jail when that happens.
Lisa Marie: First we must do a full audit of state funds allocated for all state corrections. Money must tighten on all levels in these times. We as law enforcement need to work together to determine what state inmates could be released on probation with full counseling, health mentally, physically & spiritually. Help them create their own companies by starting w/ internships. I've known previous state and county inmates throughout our country who said "no one cared that they were abused children."
What is the county's biggest challenge going ahead, from a criminal justice standpoint?
Steve Bartlett: Maintaining our low crime rates — and our ability to partner with our communities to keep it that way — as the county continues to have explosive population growth. We simply can't allow population growth to break the bonds that make this community special. That means continuing our strong partnerships with the governments of Eagle, Kuna, and Star — and the Ada County Board of Commissioners — to make sure we can continue to have the resources we need to help keep our community safe.
Lisa Marie: We are actually in a very good position right now, the virus brought a sense of fear that has been necessary. Our jails have the fewest inmates than ever. The words idol minds make idol hands, a factor why jails were so full w/ DUI's. The predators that are extremely evil are still doing evil acts. We must fund fearless law enforcement and private residents to stop child predators first. To be a sheriff in the USA right now NO BACKGROUND CHECKS ARE REQUIRED! Laws must change immediately
Are our driver's license offices working the way they should, or do you see need for improvement?
Steve Bartlett: Our Driver's License Office is working the way it should. What we need is additional office space to expand our service. That is why we have plans to open a second location in western Ada County. Our problem is explosive population growth over the last decade. We have a dedicated staff and a large office at 400 N. Benjamin Lane. We've expanded our hours, introduced online scheduling, and worked with the ITD to increase online registration. Now we need an additional location to relieve pressure.
Lisa Marie: Every time I go into DMV everything flows well, let's not spend money there. Let's spend money to find our missing Idaho children since we have 50 on average, shocking isn't it.